These days, one source of income isn't always enough, especially for women. Even though we've come a long way, women still face many challenges in the business world. The most common, ongoing issues are equal and fair pay, the opportunity for advancement, and access to funding. 
So, how can a boss babe like you navigate adversity as a woman entrepreneur? Get a side hustle in which other girl bosses are succeeding. Find that ideal online business for women. In today's thriving world of remote work, it's never been easier to make extra cash from the comfort of your home.
Here are the best online business ideas for women: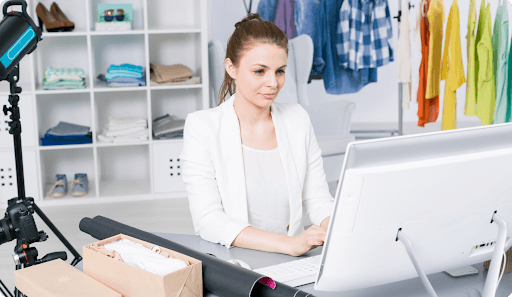 For women, starting an online store is one of the best ways to make extra income on the side. Some of the most successful not only made extra cash through excellent online opportunities, but also started socially responsible online stores that contribute to their communities. For example, women-run companies such as Anaona support other women by creating bras for breast cancer thrivers, especially those under 40. 
No matter your interests, you're bound to find something that you'd like to sell in an online store. What's best is looking at what products you love, and thinking about what you and other women would be interested in purchasing online. As women make up 72% of online shoppers, consider selling the following online:
Skincare products
Apparel and accessories
Home décor
Kitchenware
Tip: With print on demand services, you can create and build your brand by selling and dropshipping products that you design. It's the perfect way to make a passive and steady income while minimizing the time and the hassle of stocking inventory and shipping products yourself. 
Start Your Own Clothing Brand
Printbest offers affordable print on demand services that easily connect to your online store.
2. Teach an Online Course
Women are still a dominant force in the education industry, working as teachers, course instructors, and administrative roles. That said, teaching a course online is an excellent business idea for women. Whether you hold a degree in teaching, are currently teaching in a traditional classroom, or simply have a passion for helping people learn, there are many benefits of teaching a course to earn extra income on the side. 
There is a wide range of opportunities for women to share their knowledge and skillsets with eager students, while earning money at the same time. Topics you could teach include:
Languages
Creative arts
Marketing
Finance or accounting
Tip: Online teaching can be time-consuming, so start small and slow by keeping your workload to a minimum. Be sure to plan your lessons, record lectures, schedule class discussions, and designate "office times" so students can reach out to you. 
3. Become an Online Tutor
Since the pandemic, many students have fallen behind in coursework, due to a lack of specialized attention, in-person learning, and the stress produced by Covid-19. More than ever, there is a need for online tutors to help students catch up and stay on course. That said, online tutoring gigs are perfect for women looking to start a side hustle to help students stay on pace. With no commute, you can connect via video with your students from anywhere in the world, so the clientele is not limited to any region. 
And don't worry, you don't need to be an academic whiz to become an online tutor. Some of the most popular tutoring gigs online are English language tutors to foreign students to help them learn the basics. If you happen to be a math genius or chemistry expert, there are plenty of advanced tutoring opportunities out there too, like becoming a high school or college tutor.
Tip: Once you build up a few clients, you can start to see a steady flow of income. 
4. Do Creative Freelance Work
Become your own girl boss with these potential freelance opportunities:
Photography
Graphic design
Copywriting
Social media marketing
Voiceover acting
Basically, any skill  you already possess or are learning to hone can be offered as a freelance service for extra cash.  
There are so many creative ladies out there. It's time you start to share your talents with the world! Don't let your favorite hobby go unnoticed. If you're a great artist, offer your skill in drawing for illustration, painting skills for mural making, or start a photography business to show off your sharp eye for the camera. Many women have become successful by turning their favorite activities into money-making side gigs. 
Tip: If you are an artist or photographer, sell your prints on platforms like Etsy and Shopify using print on demand services like Printbest to fulfill website orders that ship directly to your customers.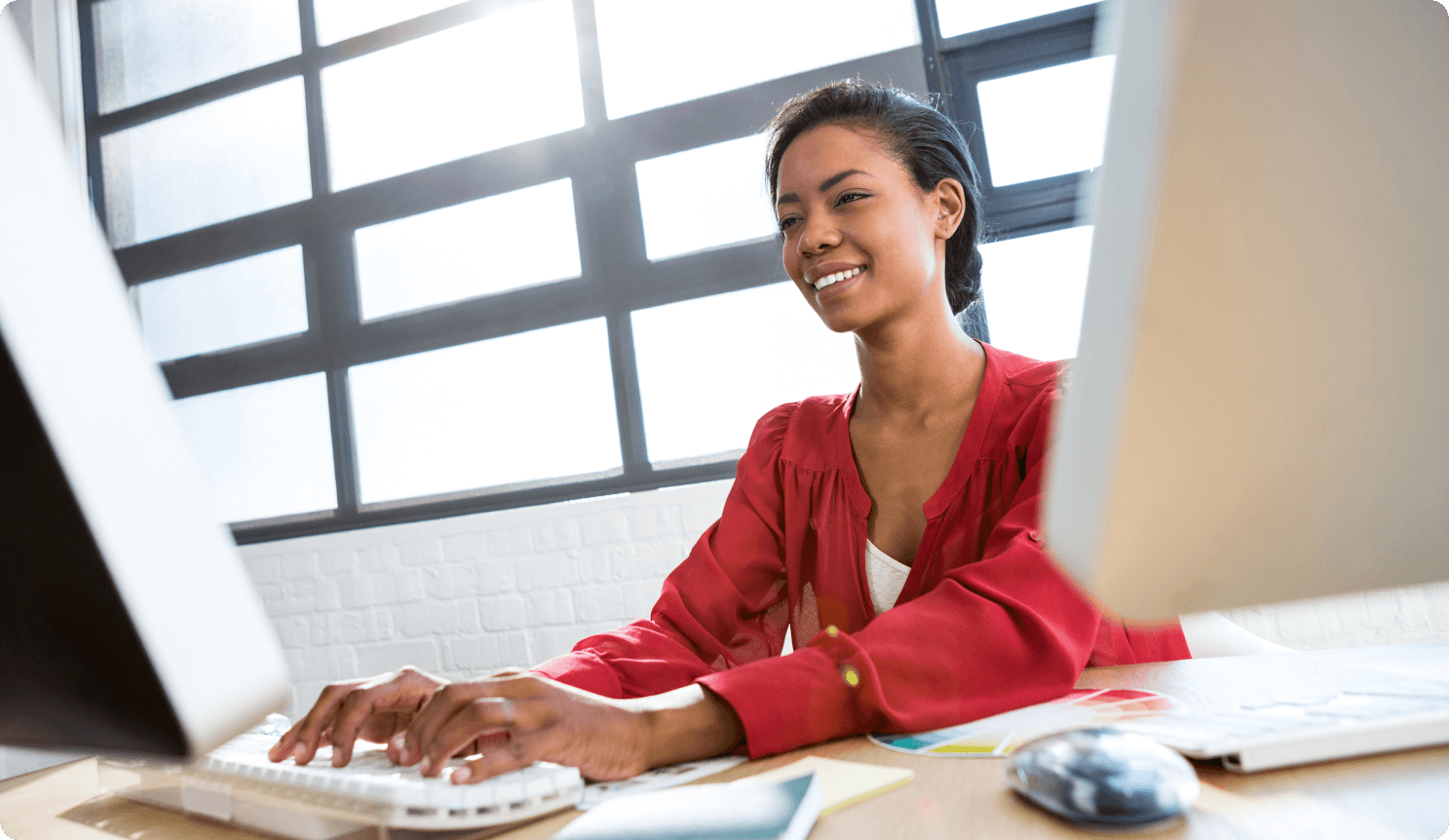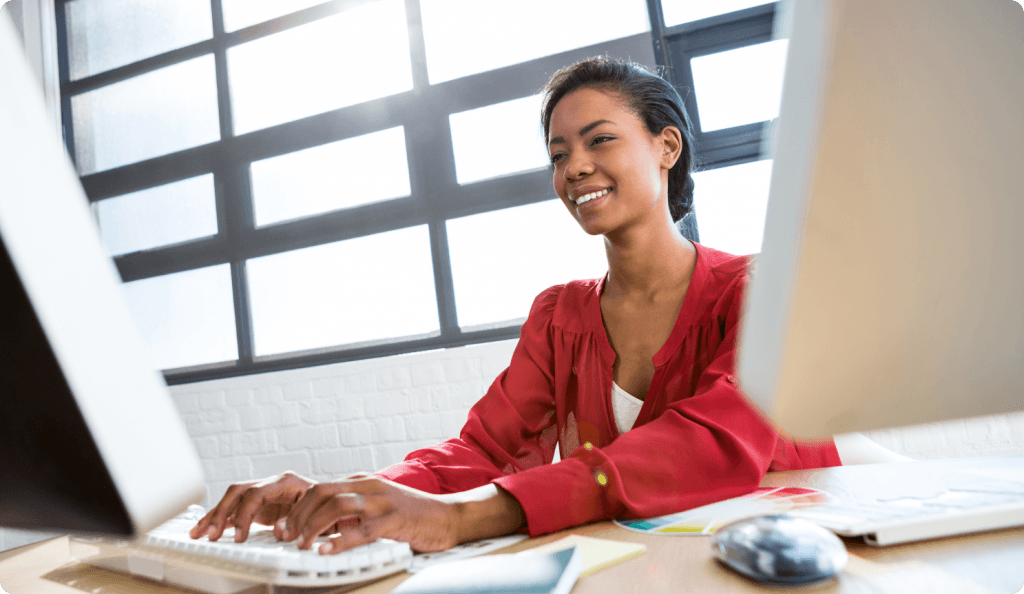 Did you know women account for 80% of all fiction sales? With that in mind, female writers are finding ways to generate sales by producing fictional e-books. Plus, in today's self-publishing digital landscape, creating e-books has never been easier. In fact, with the popularity of Amazon, becoming an e-novelist can be a lucrative hustle, as well as a rewarding creative outlet. 
Publishing an e-novel online allows you to take total control of marketing, is inexpensive to create, and can be done quickly and efficiently. Plus, it's better for the environment because you're not printing a ton of copies that may never sell. If you're a creative writer who makes a living doing something else, you're not alone! So, if you're looking to write the next great American novel, producing an e-novel is a great way to start. 
Tip: Most writers have day jobs to supplement income until they start to generate book sales.  
6. Become a Reader or Proofreader
There are many freelancing opportunities for women with proofreading skills to make extra cash on the side, from writing paid book reviews to proofreading manuscripts to editing email newsletters and websites. It's an excellent gig for moms working from home, as well as anyone wanting to earn extra cash. It's flexible, you set your own hours, and you only need a computer and an internet connection! 
To help you get started, we suggest putting together a portfolio of anything you've proofread or edited, whether it's a friend's blog post or your nephew's school essay. Include this work to show that you have some experience, and from there, you'll begin to build up your portfolio. 
Tip: Websites like Fiverr and Upwork are great places to find freelance proofreading and editing work from all types of clients.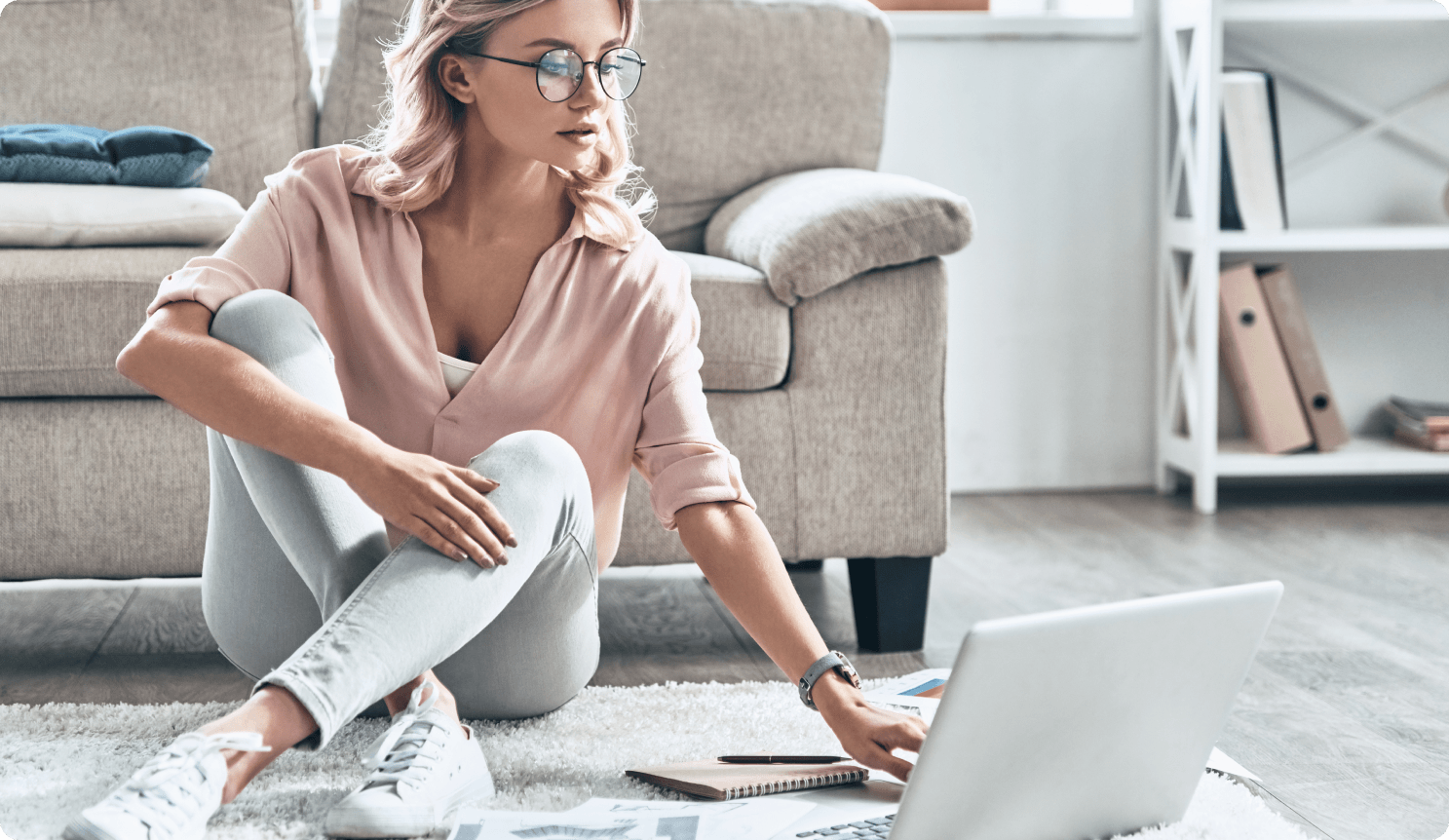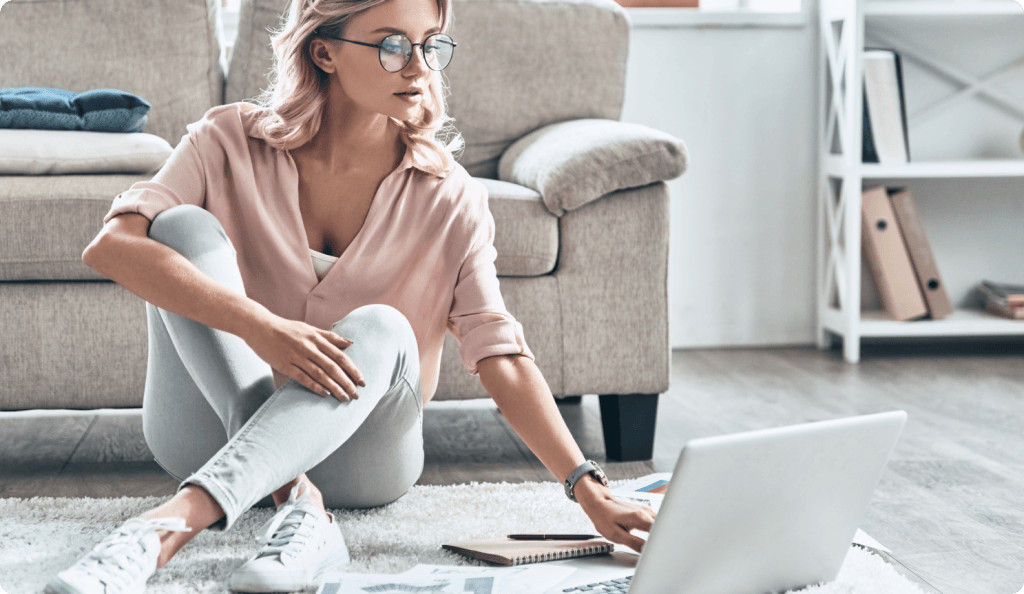 Starting a blog can be an excellent opportunity to generate passive income. However, it can take some time to start seeing the cash flow into your bank account. The great thing is, you can create a blog about whatever you'd like! If you're into cooking, share your recipes on your blog. Are you into fashion? Write about the latest styles and trends while honing your writing skills and learning how to market your website. Many successful women bloggers turned their interests and passions into money-making opportunities. 
You can also take your blog to the next level by participating in affiliate marketing. Essentially, you're advertising a product or service on your website. You earn commission based on readers who click on that product or service, and return to the main website to purchase.
Tip: Most affiliate programs are free to join and takes only a few minutes to sign up. Chances are your favorite brands already offer one!
8. Become a Mentor or Coach
Many more women today are finding themselves in management and other leadership roles. They also head large companies as CEOs. Women can benefit a lot from shadowing boss ladies who have been through challenges and successes. If you are one of these, consider becoming a mentor or coach. Mentors and coaches provide first-hand experience while sharing their own tips and tricks. Not only will you supplement your income, but becoming a mentor or coach is incredibly rewarding and can help further develop your own career and grow as a person. 
A great way to jump into mentoring or coaching is to join an online community that shares a common interest with something you're good at or related to your career.
Tip: If you're currently working for a company, find out if it has access networks for employees to find a mentor/mentee. In this way, you can seek out someone involved with your field. 
9. Flip Items and Sell Them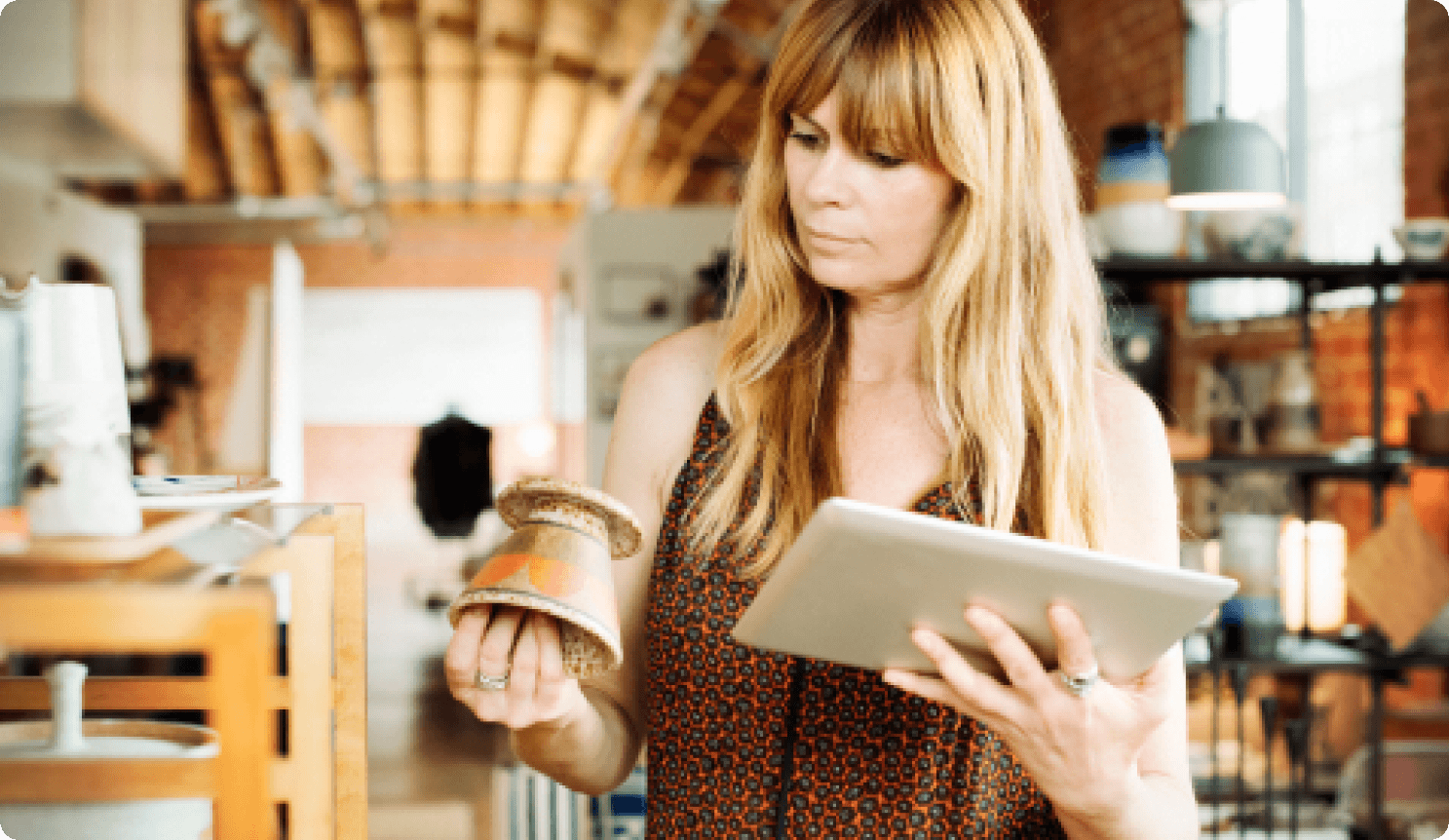 If you're the thrifty type, you can buy and resell items to increase your income. Just think about all the things you see in a thrift store: clothing, books, furniture, appliances, electronics; the list goes on! If you've got an eye for items you know people want, have some photography skills, and a lot of patience, this is the perfect gig for you. Plus, you'll get to shop for yourself while you're at it! 
Use the following websites to earn cash on items you're ready to part with, or to look for specific items you know are big online sellers.
eBay
Amazon
craigslist
OfferUp
No matter where you travel online, you'll have fun shopping, and you'll have even more fun when you sell the items. With no storefront overhead, you can spend time and money marketing your resell website/listings. People can make anywhere from a few hundred to a few thousand dollars every month reselling items online. 
Tip: Also consider Poshmark, which has become a super popular platform on which to buy and sell all types of clothing, house items, and décor. This is a great destination, whether you're into apparel or home decorating items.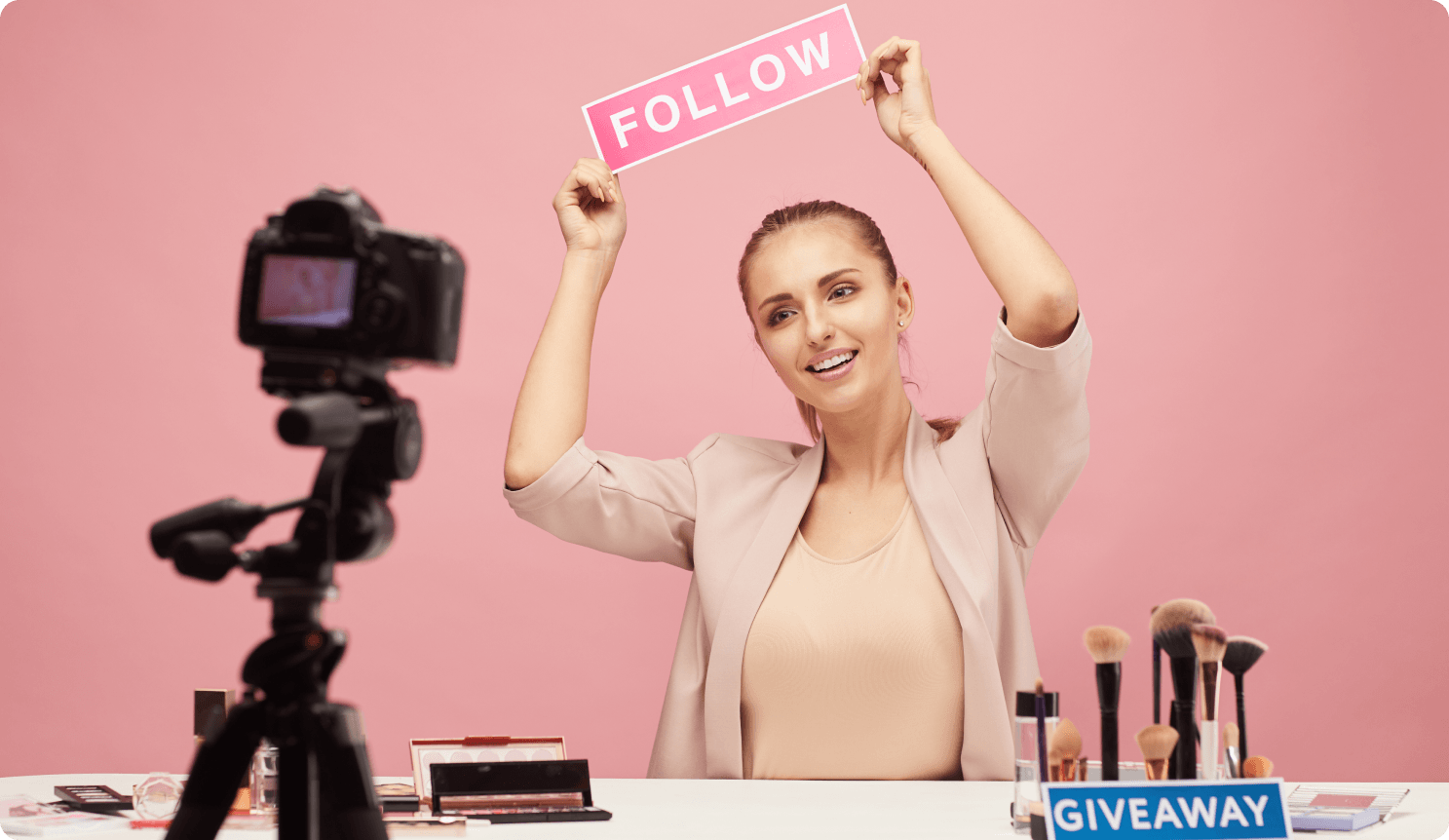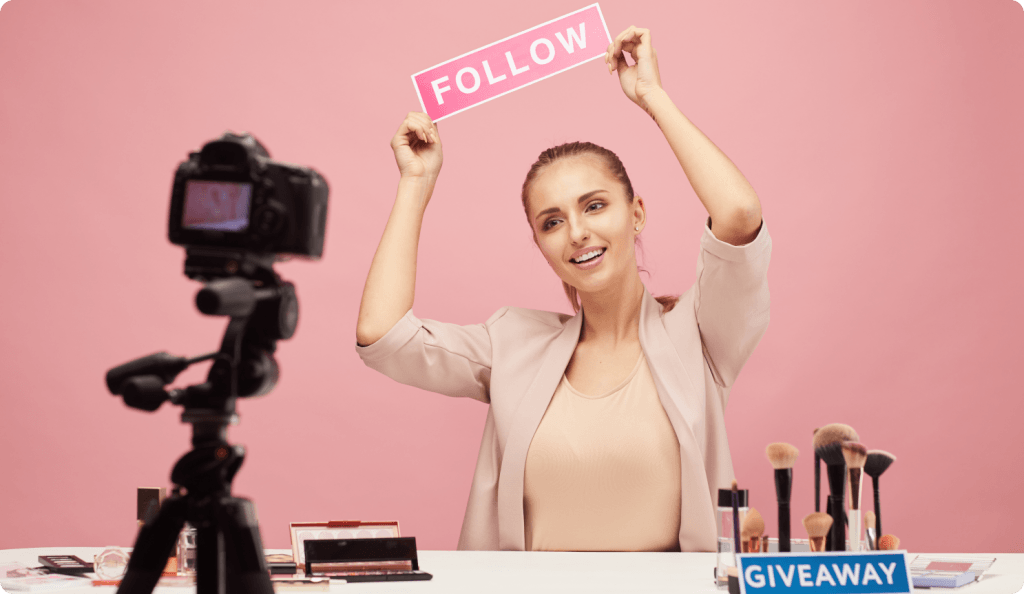 Influencers today are fueling online marketing and advertising, specifically on platforms like TikTok and Instagram. However, there are many different ways to influence, so you can scrap the stereotype of what influencing marketing should look like. Think outside the box! 
There are many unique ways to share your passions and hobbies while monetizing your social media reach. Become a home cook expert or birthday planning guru. Take any one of your passions and find ways to entertain, share knowledge, and help brands grow. 
Girl bosses make money using many different influencer marketing strategies. Influencers can drive sales in a variety of ways:
Via podcast advertising
Through sponsored Instagram ads
As brand ambassadors
As webinar hosts
Tip: Also consider affiliate marketing to generate extra income.  
Starting earning extra cash and sell with Printbest
There are so many options out there to earn money running an online business, which means you can work virtually anywhere. Not to mention, female entrepreneurs and women-owned companies are getting more attention than ever before. If you're a busy mom or have other personal or professional responsibilities, hours are often very flexible, and most gigs won't require a full-time commitment. Plus, you can make a decent amount of extra money!
There are more online, money-making opportunities out there that we didn't mention, but the above are some of the best business ideas for women to start earning extra income. Use this list as a guide to find the best side hustle for you. Think about your talents, interests, and hobbies, and consider what feels right for you. Also, be sure to consider the amount of time a side hustle could take. A work-life balance is essential for a happy, healthy you. 
So, are you ready to get started, boss babe? Don't put it off. Create your own online store, and start selling with Printbest!