Are you thinking about selling custom T-shirts? If so, you'll be pleased to hear the custom T-shirt market is expanding rapidly and is set to grow by $1.5 billion between 2020 and 2025. One reason for the surge in the market is the rise of the ecommerce market, which was itself rapidly expanding even before the pandemic accelerated the industry.
The ecommerce sector is booming for several reasons. One of these reasons is that with help from modern ecommerce platforms, most people can build a professional online store even on a limited budget. Users can create professional looking stores packed full of features without having to know any code. The platforms also provide ecommerce store owners with tools that will help them manage and market their stores. These factors, and more, make owning a successful business accessible to more people.
Of course, there's much more to running a successful business than having a good website. For example, you will need to sell the right products that appeal to your target audience, compelling them to buy your products from you.
Stores selling custom T-shirts are no exception because it's important to create the right designs if your T-shirts are to sell. In this article, we look at some of the T-shirt design ideas that will help your online store flourish.
6 T-shirt Themes That Sell
Before we move on to which designs you should have printed on T-shirts, it's a good idea to consider the T-shirts themselves. There is a wide selection to choose from, such as those that are loose or tight, crew or collared, and so on. T-shirts are also available in a wide range of colors, providing designers even more options when it comes to their canvas.
While T-shirts are a popular item, it's not necessary to stick to T-shirts strictly. For example, you can also consider other types of clothing such as long-sleeved T-shirts, hoodies, tank tops, and even sweatshirts. You could even try experimenting with baseball caps, socks, accessories. Provided the item offers a canvas on which you can print your design, pretty much anything goes.
You can also offer T-shirts in different materials, with cotton or cotton blends being the most popular. You will also need to offer T-shirts in different sizes, including children's sizes depending on the nature of your designs. When it comes to materials, remember the material needs to be suitable for printing to help ensure your design looks great and lasts for a long time.
Regardless, it's always best to do your research first to find out what sells well and see how they will go with your designs. It's also fine to take inspiration and ideas from your competitors. However, you should avoid copying other designs or else you might find yourself facing copyright challengers. Not only that, but original designs will help you stand out and make a name for yourself.
Customize and Sell T-Shirts
Get your designs onto T-shirts, hoodies, tank tops, and more. We'll print and dropship them for you.
People just love something quirky and humorous, and the casual nature of T-shirts makes them ideal for funny designs. Funny T-shirts will also catch people's attention, encouraging them to buy the T-shirt. Some people will be happy to buy funny T-shirts for themselves, while others would buy them as a gift for a friend or family member.
Funny T-shirts can be based on just about any topic, although everyday topics will often work best, and you can try playing with puns. If you're stuck for T-shirt ideas, you can look to sources like Google Trends to see what people are talking about and see how you can add a humorous twist to the topic.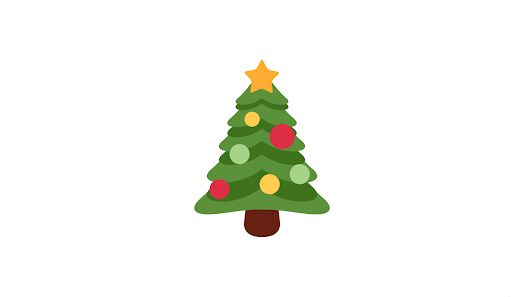 Seasonal occasions like Mother's Day or Father's Day are great for thinking up T-shirt design ideas. They also make a great opportunity for revenue as people look to buy gifts for their loved ones. Such occasions are ideal for custom T-shirts because you can create designs relevant to the occasion. T-shirt ideas relevant to the occasion while also having a personal connection will usually make excellent gifts.
Such designs will often do best if you make them fun and quirky; after all, celebrating occasions with the people closest to you should be fun. In addition to Mother's or Father's day, other seasonal occasions include Christmas, Easter, and even Halloween, which can lead to some very creative designs. You can even try focusing on occasions that apply to niche groups.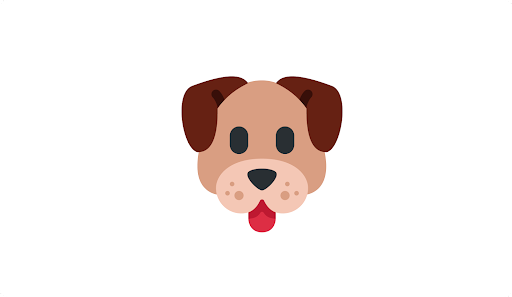 Many people love animals and are happy to show them off any time, making them a great idea for inspiration as T-shirt designs. Animal T-shirt designs are often a good idea for people who have those animals as pets, particularly dogs and cats. Other, more exotic animals like tigers and snakes also make excellent animal T-shirt ideas.
Animals can usually be depicted as fun, cartoon-like characters, making them appealing to people of all ages. However, if you want to be more daring, you can try more complex designs that depict animals in a more realistic sense. Colorful animals like Koi Carp and some parrots are a great opportunity to make animal T-shirts that pop with color and look fantastic.
Retro T-shirt designs can be classy and eye-catching at the same time. A good thing about retro T-shirt designs is that they are always likely to be fashionable, making for a great long-term gift that the recipient will wear time and time again. Bear in mind that the more a T-shirt is worn, the better it is for your business because your designs and brand will be visible every time the T-shirt is worn.
Retro designs are popular among people who like to reminisce about the old days, and certain designs can help take them back to the good old days. Many people also like retro T-shirt designs simply because they look cool regardless of the era they depict.
Retro designs can cover just about any topic ranging from politics to food, while they can also be neutral, making them appealing to a wider audience.
People tend to like talking about their hobbies and will be happy to have a relevant design on a T-shirt. Such hobbies can include anything from reading books and fishing to computer gaming and brewing craft beer. Because hobbies are a personal interest, a T-shirt design depicting such a hobby will make a great gift for people who enjoy such pursuits.
There is a huge range of hobbies to choose from, which are enjoyed by people from all walks of life and from across the globe. For example, playing or watching sports is one of the most popular hobbies there is, making for a huge potential range of T-shirt ideas. People also love listening to or playing music, while you can also try focusing on niche hobbies, such as bird-watching and even stamp collecting.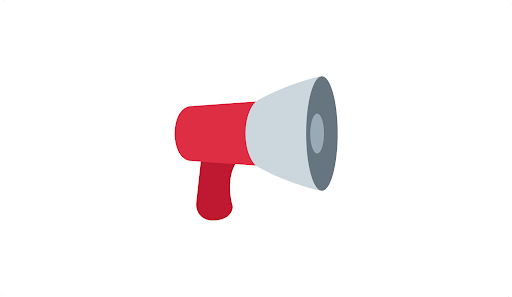 Politics is something that many people get involved in, with many getting involved passionately. Many are more than happy to broadcast their political affiliations in public, meaning political T-shirt designs could be in high demand.
Such designs can cover modern political topics or famous politicians or events from the past. They can also cover political subjects such as war, and peace-related designs will likely be popular considering recent events in Eastern Europe. Political T-shirt designs can also be humorous as well as serious and funny takes on individuals, parties, or policies could sell well if done right.
Remember that politics can be a sensitive topic for some, and not everybody will share the same ideologies. With this in mind, it's a good idea to try to avoid alienating some of your customer base.
If you're struggling for T-shirt ideas, all you need to do is to have a look at the world around you. Go for a walk or switch on the TV to see what's going on in the world, and you can find plenty of inspiration to work with. You can also try going online, and tools like Google Trends will let you know what people are talking about on the internet. Another good option is to join design-related forums and social media groups where professional and novice designers get together to exchange ideas.
You should also bear in mind that it's not necessary to follow trending T-shirt themes, after all, not all themes will be suited for your target audience. Instead, it's often best to take ideas from themes and adapt them to come up with something unique that will help you stand out from the competition. If you can create unique designs that are popular, it will help your brand to become established.
Another essential factor is to work with a reliable print on demand partner. The right partner can print your designs on T-shirts and other garments using the latest in printing technology. They will also understand the nuances involved in printing and know what it takes to create a high-quality product. In Printbest, you will have a reliable partner you can count on to make great quality T-shirts while also providing an excellent overall service that will help ensure your customers are delighted.