Need some extra cash but got no time to work an extra job? Passive income is your answer!
Whether you're running a side hustle or just trying to get a little extra dough every month, passive income can be an exceptional way to help you generate additional cash flow. It can let you earn more money during the good times and sail through the difficult times if you unexpectedly become jobless, or even if you willingly take time away from work.
Looking for a passive income idea that's quick and easy with no major investments? We'll share with you the top seven ideas that only require a computer or phone with internet, and minimal time commitment once set up.
Let's get rolling!
Passive income is the money that you earn regularly with little to no effort to maintain. According to the Internal Revenue Service (IRS), passive income typically comes from two sources: rental property or a business in which you don't actively participate, such as the money earned from interest and dividends. The good news for you is that there are more ways for you to generate passive income!
Passive income vs. active income: what's the difference?
Unlike passive income, active income needs your active involvement to make money. It is the income you receive for carrying out a service, such as working a full-time or part-time job and getting a salary, commissions, or bonuses. Two other forms of active income include money that you generate from self-employment or by materially participating in a business and getting paid in return.
For example, real estate investors often work a full-time job to generate active income, and then reinvest as much as possible to start building a passive income stream from things such as rental properties.
7 Passive Income Ideas to Start Generating Wealth
How can you generate passive income with only a computer or a phone with the internet? Here are some ideas: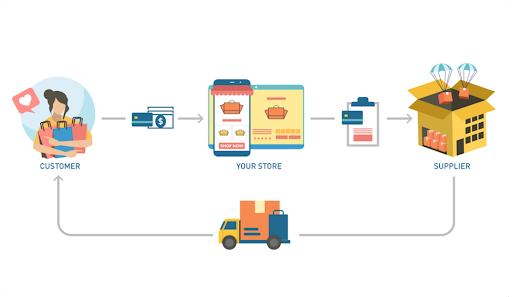 Dropshipping is one of the best ways to generate passive income from wherever you are. It involves creating an ecommerce store that doesn't actually keep the products it sells in stock. Instead, the store procures products from a third-party supplier and has them shipped directly to the customers. As a result, the seller doesn't have to handle the product directly.
How much can you earn from dropshipping?
Successful dropshippers can make up to $100,000 in their first year of operations. This depends heavily on their ability to promote their business and the size and competitiveness of the niche they serve. For example, Bluecrate is a popular dropshipping store that specializes in personalized gifts. They get over 73,000 monthly orders and more than $1,700,000 monthly revenue.
Pros of dropshipping
The biggest benefit of dropshipping is that you don't have to purchase an extensive inventory, in hopes that it will sell. You can launch your business with zero inventory and instantly start generating money.
Cons of dropshipping
Dropshipping has a much lower barrier to entry, which makes it extremely competitive. Moreover, as you don't have full control over the inventory, you don't have the chance to make sure that items are in the best condition.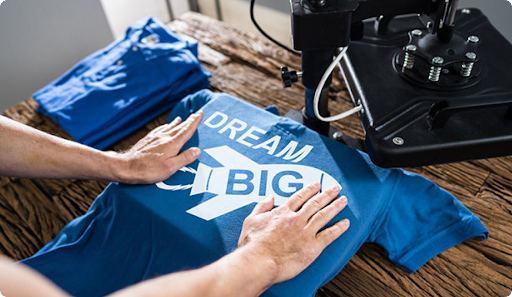 Print on demand is an order fulfillment method in which products are printed when someone places an order. It's one of the best ways to generate passive income for artists, as they can create customized designs for a wide range of products and sell them under their own brand. For example, you can start your own T-shirt business to generate passive shirt profits.
How much can you earn from print on demand?
Many top print on demand stores have built a 6-figure income, earning way over $300,000. Michael Shih, an online business guru, has made over $1 million with this exact model by selling customized T-shirts, shoes, and more.
Pros of print on demand
You don't have to print anything in bulk or buy any equipment, which saves you a lot of money. You don't even need to have a warehouse or inventory.
Cons of print on demand
Just like dropshipping, you lose control over the fulfillment process and quality of the items. You may have to hire expert designers if you wish to scale your business.
Want to start your own print on demand venture? Get started with Printbest.
Start a business with print on demand
Customize T-shirts, hoodies, mugs, and more. Sell them online without the need for inventory.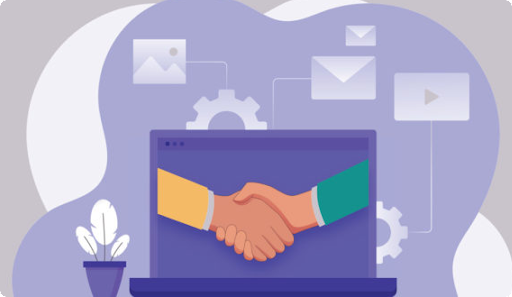 One good way to generate passive income for college students is affiliate marketing. This is when an affiliate earns a commission for marketing another person's or brand's products.
How much can you earn from affiliate marketing?
According to PayScale, the average annual affiliate marketing passive income is $51,217, with the top 10% affiliates earning up to $71,000.
Pros of affiliate marketing
Affiliate marketing is seemingly the easiest online business model to start earning passive income. You can even choose to join affiliate programs of multiple brands so that if one product proves to be difficult to sell, you may switch to a more profitable item.
Cons of affiliate marketing
This passive income method could be very difficult if you have a small audience. Also, you are completely dependent on the terms and conditions of the merchant. In addition, you may have to create multiple campaigns to market the products effectively.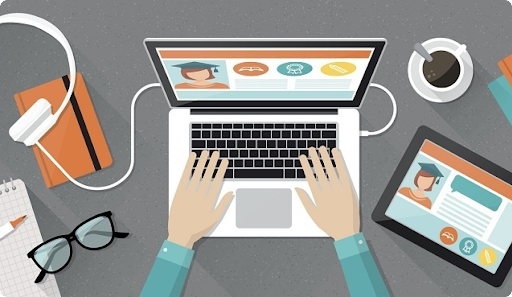 If you are an educator or have expertise in a particular subject area, another great idea is to sell courses online. You can pre-record courses and upload them either on your own site or on online teaching websites like Udemy to generate a passive income stream.
How much can you earn from online courses?
When you sell courses on your website, you can charge much higher prices. Courses normally sell for $100 to over $5,000, depending on the subject area, what value they give to the learners, and how well you market them. On a third-party site, courses usually run between $10 and $100, and you earn about 50% of the sale price.
Pros of online courses
If you choose to sell courses on your own site, you can keep 100% of the profit. However, you'll have to drive traffic to generate sales by actively marketing your course.  
Cons of online courses
If you sell your course on a third-party platform, you can find customers easily, but won't earn as much per sale.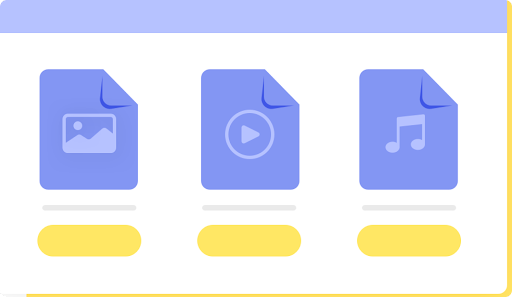 Digital products are assets that customers cannot touch physically. These include downloadable files such as ebooks, stock images, templates, training material, plug-ins, or PDFs. You can also sell kits (such as UX kits), printables, fonts, files, and other assets that professionals can use.  
How much can you earn from digital products?
Depending on the type of digital product you sell, it's possible to make hundreds of dollars in less than a month. For instance, The Savvy Couple, an online store that sells digital products, made over $1,500 in sales within the first month of its launch. Meanwhile, this entrepreneur generated $700 in her first month selling printable planners.
Pros of digital products
Digital products are a great source of passive income as they have high profit margins. You only have to create the asset once, and can sell it recurrently over the internet. You don't even need any storage or inventory.
Cons of digital products
Creating digital products can take a lot of time and effort. You may also face piracy issues, as digital products can be stolen and resold easily, so you'll need to take precautions.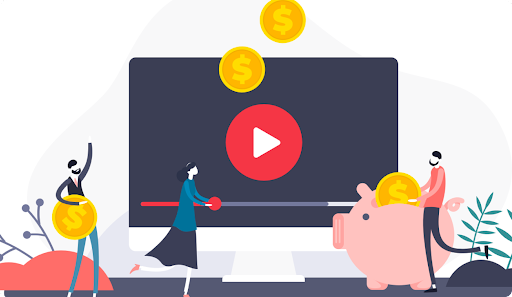 Content monetization allows you to leverage content so that when people consume it, you make money. You can be paid either by the users themselves, or a third party that advertises its products through your content. 
For example, if you're good at writing, you could write an ebook and monetize it to generate passive income. Likewise, if you have a YouTube channel, you can monetize your video content. Some of the other ways you can monetize content include sponsorships, licensing, donations, and more.
How much can you earn from monetized content?
If you're monetizing your content on YouTube, you can make around $18 per 1,000 ad views, which comes out to $3 to $5 per 1,000 video views. Top YouTubers get paid more. For example, PewDiePie is a famous YouTuber with over 110 million subscribers. His monthly income from monetized content ranges from $27,100 to $433,900.
Pros of monetized content
If you enjoy creating good content, you can leverage it to generate revenue while building authority in your niche.
Cons of monetized content
Depending on the content monetization platform you choose, you may not receive as wide a selection of advertising partners as you might like. You may also have to stick to a certain kind of subscription model.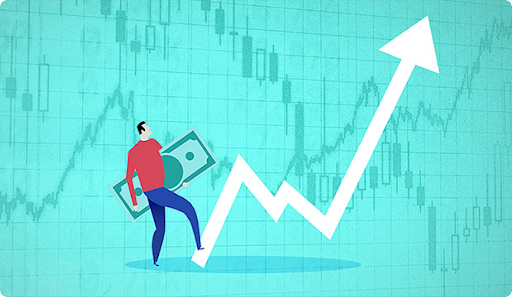 You might also consider investing in stocks or mutual funds to generate a steady passive income. Investing in stocks means purchasing shares of ownership in a public company (called a company's stock). As the company grows, your shares become more valuable, and other investors may be keen to purchase them from you for more than you paid for them.
How much can you earn from investing?
Stocks can generally return up to 10% annually over long periods. The longer you're invested in the market, the more your money will grow.
Pros of investing
Owning stocks in different businesses can help you increase your savings, protect your money from inflation and taxes, and maximize income from your investments. You can also reinvest your passive income to generate more wealth.
Cons of investing
You need to make sure that you are investing in the right assets. Otherwise, there's a risk of losing all your money. You might also have to wait for some time before having full access to the passive income.
Need more inspiration to generate passive income? Here are some additional ideas that may take a little more time and/or skills:
Developing an app. It's a high-paying niche. If you have developer skills and knowledge, you can expect to launch a profitable app development business. 
Starting a blog. If you love writing, starting a blog can be a great idea to turn your passion into a passive income stream. Once you start generating traffic, you can monetize your blog. Keep in mind that you'll need a high initial time commitment to create a blog and post regularly. 
Got a great project idea? Crowdfunding can help you generate funds for it. However, it's not 100% passive income as you technically still have to work on your proposed project. 
Selling domain names. Domain names are valuable assets to people and companies who own websites. With the right resources and experience, you can sell domain names for a profit. However, it may take a long time to sell and start earning an income.
Passive income can truly help increase your earnings and supplement your 9-to-5 income. If you're looking to become your own boss and quit your job, these passive income ideas can also help you get started. Though all passive income strategies take some time and work, once they are set up, you will need very little time commitment. 
Want to start earning right away? One of the easiest ideas is to launch a print on demand business with Printbest. We can help you create over 71 types of custom merch products and dropship them to anywhere in the U.S and Canada, all in just a few days.