Whether you are a painter, photographer or designer, we know you love bringing your creations to life. However, even the most talented artists need inspiration at times. Use these ideas to create beautiful and profitable canvas artwork. Even better, these ideas can be created easily, and used to generate profit, when you partner with a print on demand company. So read on to find out how to be profitable AND creative!
Profitable Print on Demand Canvas Ideas
1. Original Artwork Prints
After you create your masterpiece, instead of selling the original, consider selling copies of it. That way you do the work once and make a constant income from it. Simply take a photograph or scan your artwork before selling the original. You could go one step further, too. For example, Printbest handles the printing, shipping, and fulfillment for you while you stay in your zone of genius.  
The price of prints can vary greatly; however, on average they go for anywhere from $40 up to $240, depending on the size and piece.
Tip: Don't take risks on inventory. Use a print on demand company instead. When you partner with Printbest, for example, you save money and pay only when you get an order from a customer.
Sell your art online
Customize over 70 different products with your artwork. We'll print them and dropship them to your customers.
If taking photos is more your style, sell print copies of your latest shots on canvases. Making copies is especially easy if you do digital photography, because you can upload the digital files directly to your print on demand dropshipping company.
Similar to original artwork prints, photography canvases can net you anything from $40 to $240 per sale in revenue.
Tip: Keep in mind that the colors on your computer can look slightly different from what the printer produces. Your computer screen uses RGB (red, green, and blue) to show colors. Printers use CMYK (cyan, magenta, yellow, and black) which can appear a little different. 
3. Mixed Media Canvas Art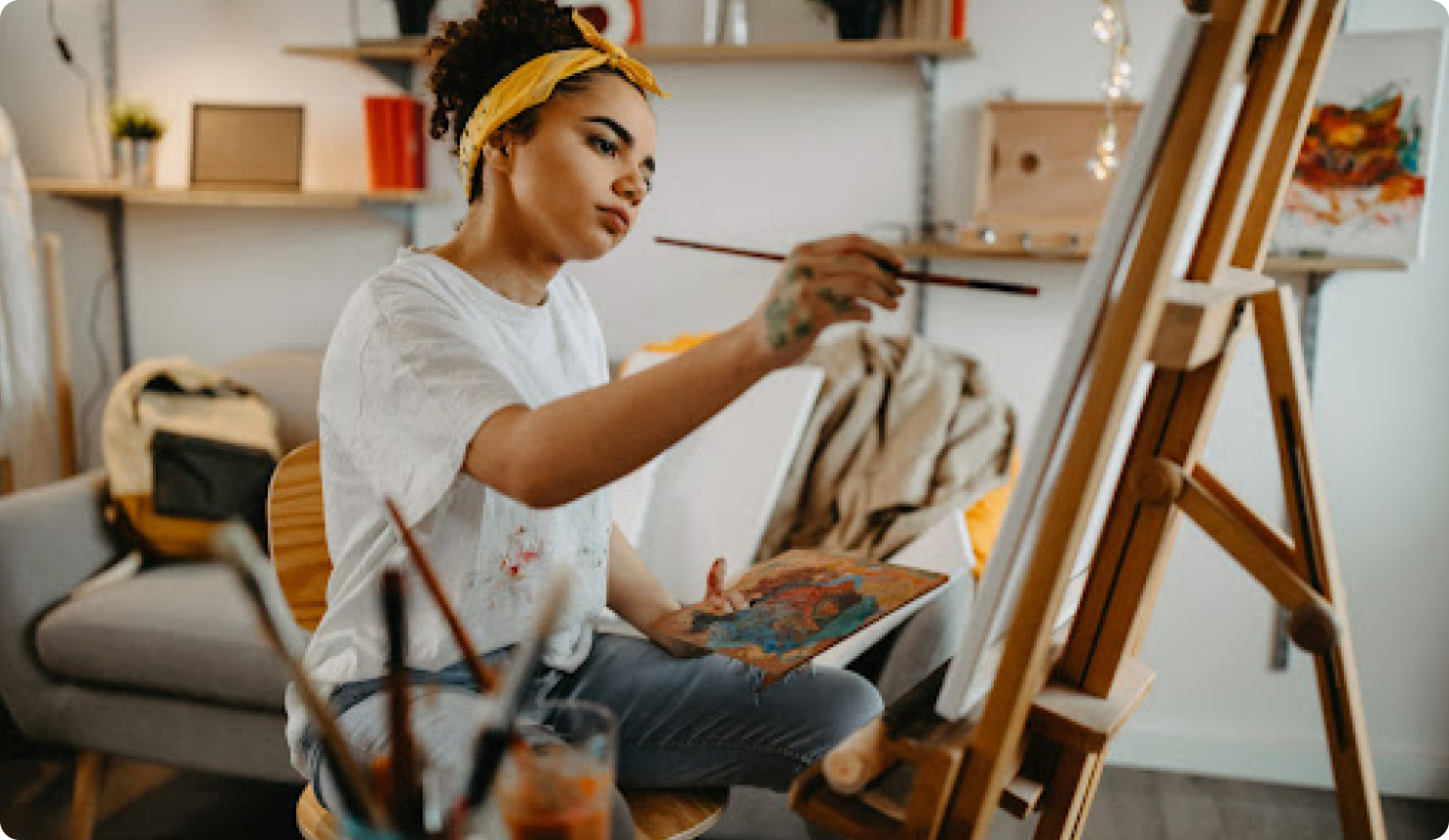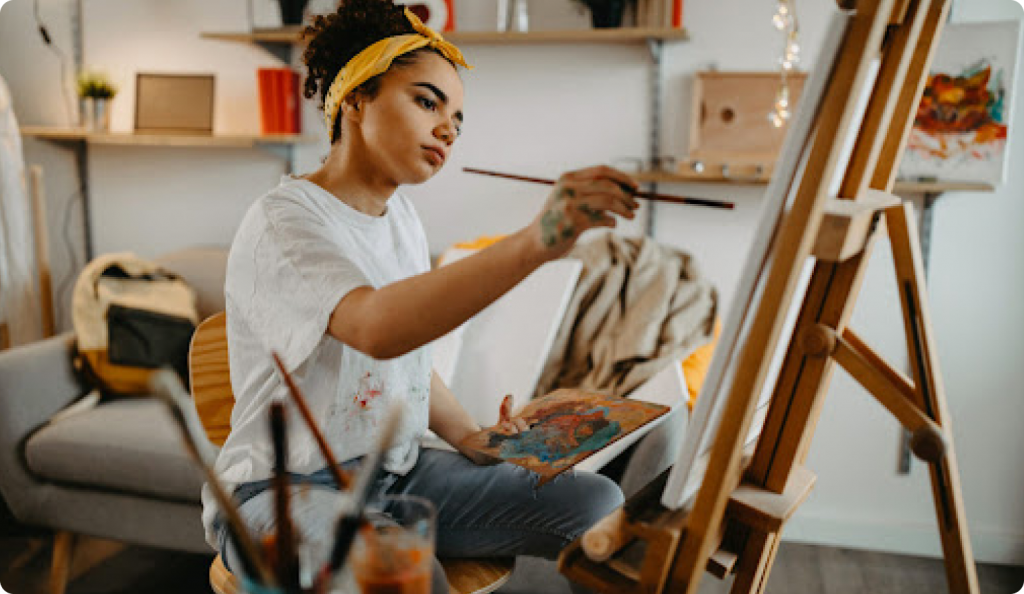 If you enjoy innovation and pushing the boundaries of traditional art, then give mixed media canvas art a chance. It's basically combining two or more artistic mediums on your canvas. This can mean literally adding physical objects to your canvas or combining different forms of painting, such as blending pastel with watercolor, or drawing with painting. This adds more depth or texture to your art, which can give your viewers a more immersive experience.
You have multiple options when selling your mixed media art as canvas prints. The two main methods are:
Taking a photo of the finished work and printing it onto a canvas
Printing the background of the canvas and attaching your mixed media items onto the printed piece
The option you choose depends on the mediums and art form you use, so use your best judgement. The beauty of this is you don't have to recreate your art every time you want to sell it.
Many people sell their mixed media art for anything from $75 to around $9,000, depending on the piece.
Tip: Mixed media can be costly to ship, so calculate shipping costs when setting your price.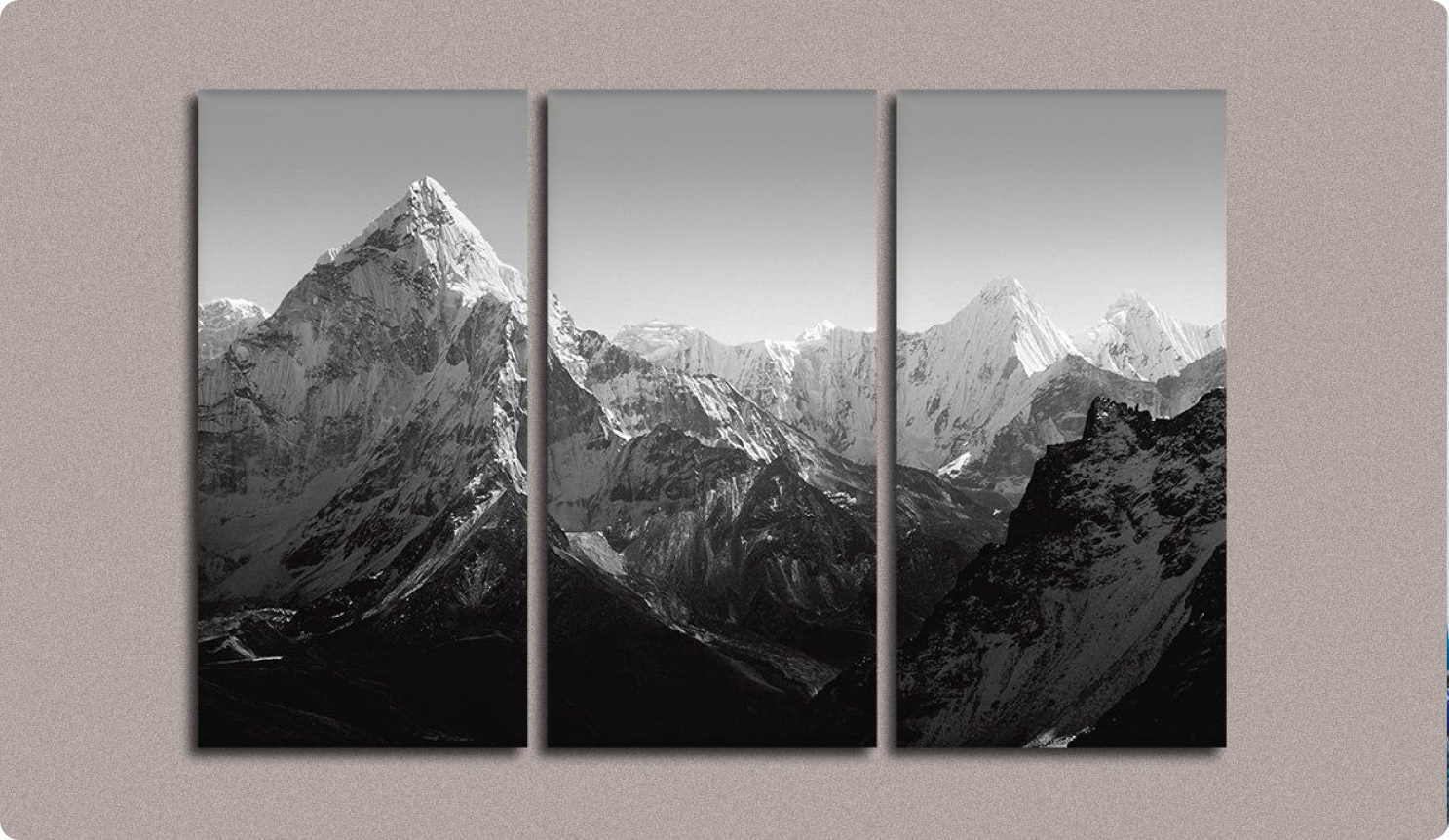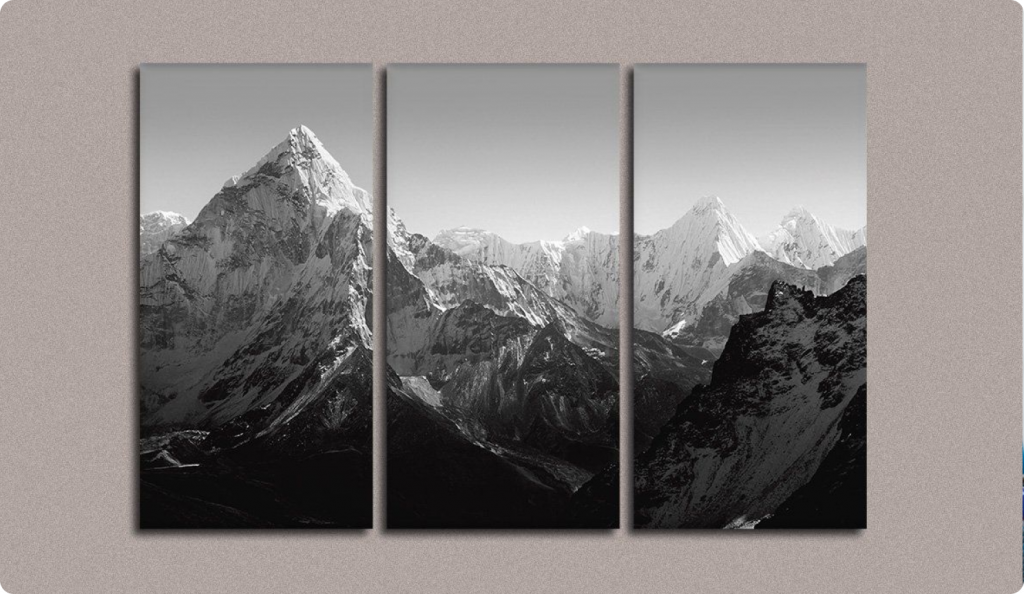 Panel art is one of the best canvas prints for professional photographers to sell. Basically, it's one photo, design, or painting broken into multiple canvases. When put together, these multiple pieces create the whole picture. Panel wall canvases can generally make you a bigger profit, since they can be sold for more. The more pieces your art is broken up into, the more profit you can make per sale.
For example, you could sell a four-piece small landscape shot for $49.95 or a large canvas tree painting for $486.95.
Tip: When getting these printed, take into account the extra wrap area that goes around the frame, also known as the stretcher bars. If you don't do this, the images might not line up properly when displayed.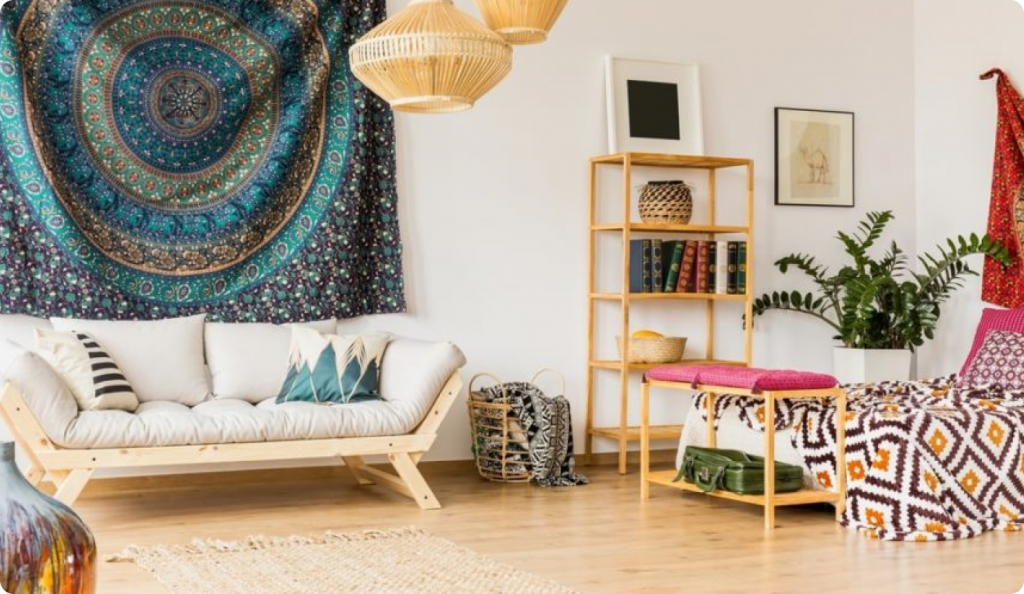 Putting canvas on your wall art can be exactly what you need to stand out from the crowd. This method adds more depth to your creations. Fabric wall art also includes tapestries and wall hangings.
They can be sold for around $15 on the low end to even over $300 at the most.
Tip: Print custom fabrics with your own designs on them for extra flare. All you have to do is use a website that will print your designs onto fabric wall art for you. Start with companies like Fine Art America, Zazzle, or Bags of Love to make your creations come to life.
6. Custom Commissioned Art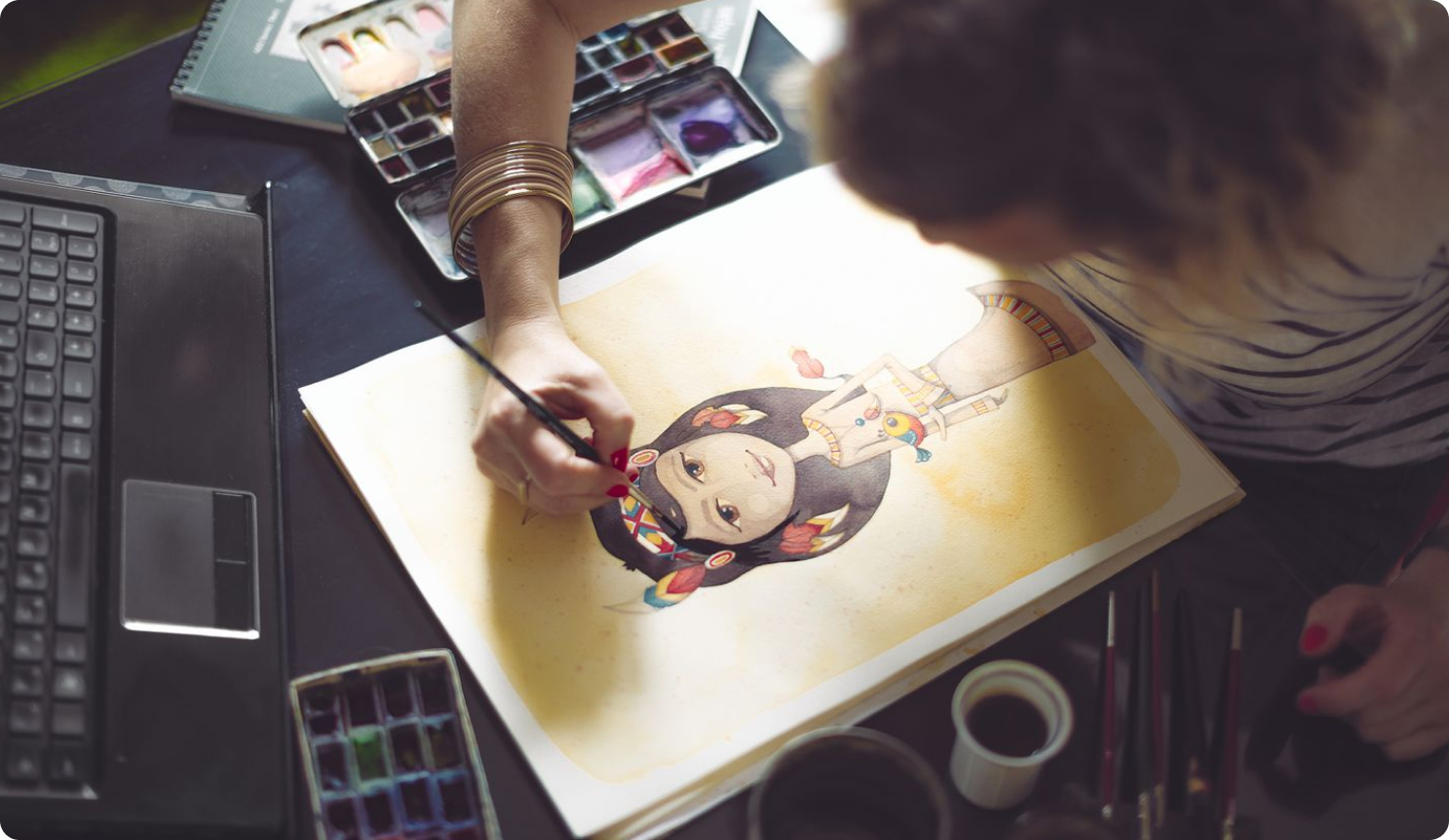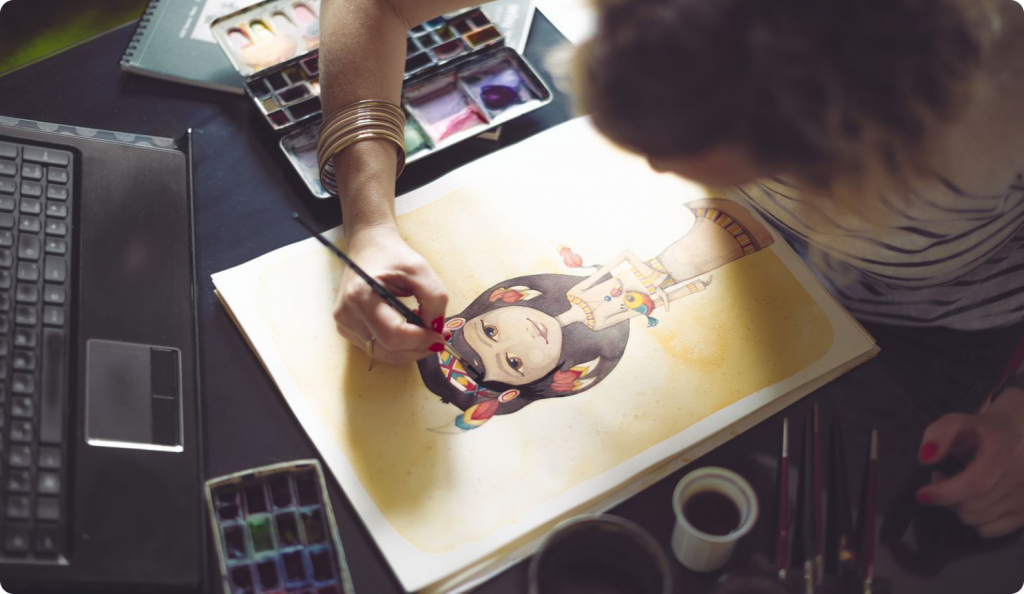 Commissioned art is one of the best ways to make the most profit per piece. It's artwork that is custom-requested from a client. According to the Deloitte Consumer Review, if you find the right customer, they will have no problem paying you 20% more on average for a personalized piece. This is because customization preferences are on the rise, especially among the younger generation.
Personalized art can be simple small drawings sold for $5 a piece or up to $250 for a custom oil painting.
Tip: Digital artists can create their artwork all online, then upload it to a production company which prints it onto canvases. The problem with ordering custom designs from production companies is they usually charge you an arm and leg to order a single piece. This is because they usually want a minimum order for one design or product. The only way around this is to use a print on demand dropshipping company, such as Printbest. We have no order minimums so you can create one-off custom creations for cheap.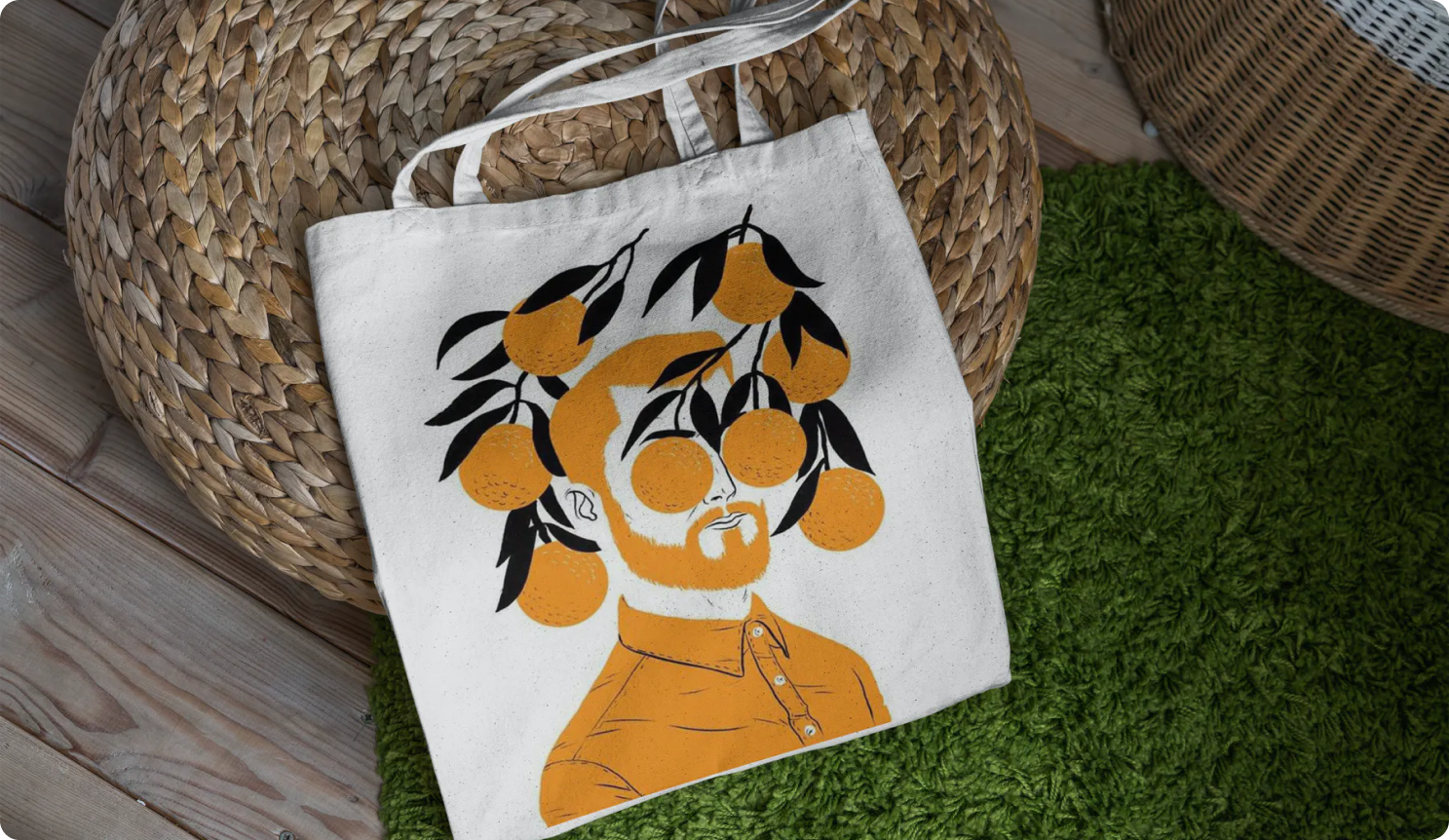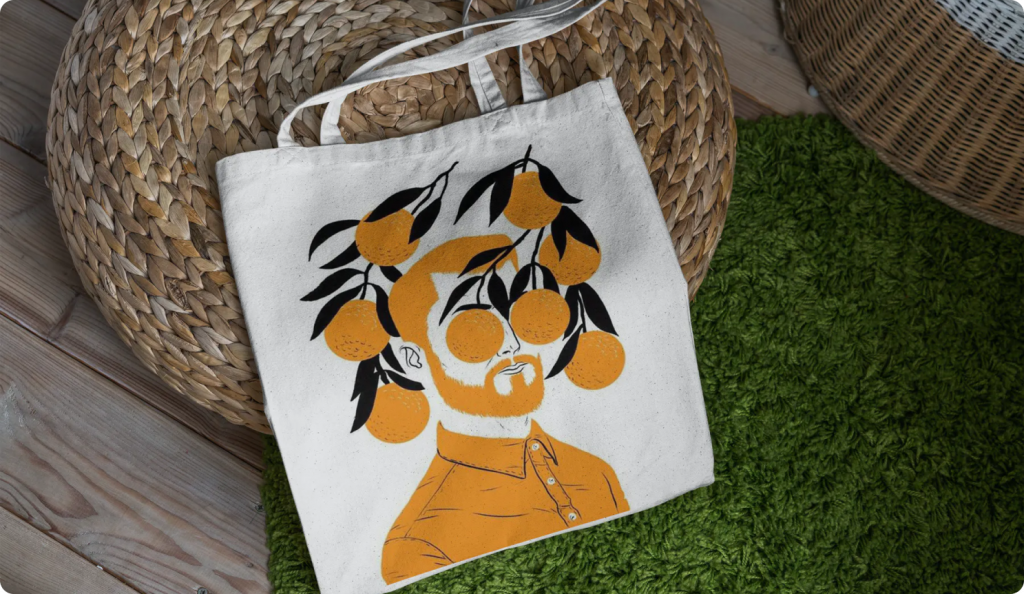 This type of art is more "off the wall" if you get my drift. They are made from canvas, but instead of being wall décor they consist of other canvas items, including tote bags and cushions. The best part about selling your art on everyday items  you get free marketing when they are used. This lets you reach a wider audience free of charge.
Tote bags can be sold for around $5 to $10, while pillow cushions go for between $5 to $20.
You can get these items printed by production partners too, but they are generally more expensive compared to print on demand dropshipping companies.
Tip: Run a contest on social media to give away some of these items. You could give your audience extra entries in the contest whenever they refer friends. This is a perfect way to promote your brand and get more word-of-mouth marketing.
Make Selling Canvases Easier for Yourself
The above is only a taste of the many ideas you could use to make money from canvas prints. Here at Printbest, we understand that being an artist can be challenging. One moment you feel like you are crushing it and another you're looking for your next sale. Get started with a print on demand dropshipping company like Printbest, to make things as easy as possible for yourself. We handle all printing for you at a low price while having some of the fastest fulfilment times on the market.