As more entrepreneurs look to customize their products to suit different events, the print on demand industry has continued to grow over the last decade. The global sale of print on demand software is behind the sector's growth and is expected to be worth more than $5 billion in 2026 at a Compound Annual Growth Rate (CAGR) of 32.4% for the next four years.   
Print on demand involves printing designs on a wide range of products, including drinkware. Getting involved in the customized drinkware industry can help diversify your product portfolio and generate more sales. In this piece, we take a look at a few ideas for bestselling print on demand drinkware products that will help you grow your business.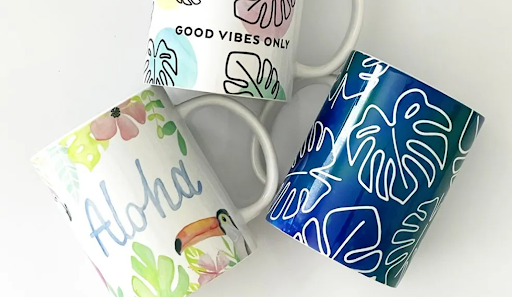 Mugs have been around since what may seem like the beginning of time. Every morning when enjoying a beverage, most people prefer drinking from a personalized mug. Custom mugs with messages like "The best dad in the world" or "Merry Christmas" are among top sellers for most stores because they make an excellent choice for a gift. To retain and attract new customers, give them the freedom to customize the mug whichever way they want. 
In addition, printed mugs make an effective promotional product for any company since the branding is visible every time someone uses the mug. The average person will keep drinkware for an average of 12 months, helping to make promotional drinkware effective in the medium to long term. You can reach out to local companies and try to convince them why print on demand mugs will benefit them. 
Start selling custom drinkware
Get your designs printed on mugs, bottles, and more! Our low prices and quick fulfillment help you profit faster.
Print on Demand Beer Mugs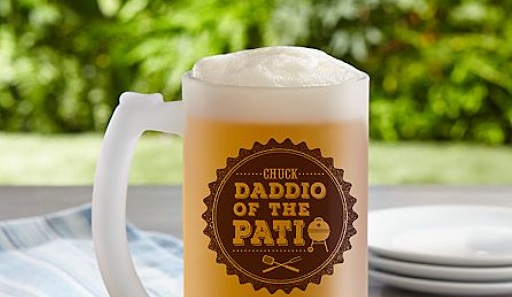 Beer mugs are drinkware that some people feel quite personal about, insisting they must have their mugs personalized even when drinking at home. The target audience for customized beer mugs is mostly individuals looking to gift someone on a special occasion or for their personal use. 
Not only do individuals buy print on demand beer mugs as personal gifts, but some companies also buy them to give to employees or use them at office parties. Mugs with a particular beverage's brand printed on them can be popular among breweries and other companies offering a promotion. You can offer several mug types that the user can select for custom engraving, screen printing, or digital printing. 
Print on Demand Color Changing Mugs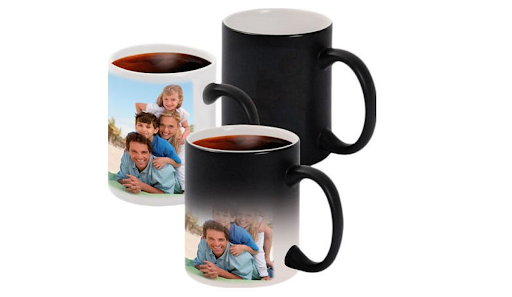 While these might look like typical coffee mugs, this type of drinkware usually changes color when a hot liquid is poured inside, thanks to a chemical property of chromism known as thermochromism. Color-changing mugs were specifically created to be offered as gifts. They can reveal some iconic landmarks from the city where the mug was bought. Branded color-changing mugs can be given away as a marketing strategy to promote an organization. Some people also print their own images or loved ones on the mug. You can offer your customers a blank color-changing mug template to play with the design or message they want on their products. 
Thanks to Panasonic, color-changing mugs made their way into the automotive industry in 2017. The company introduced the concept of a "smart magic mug" that displays an in-car display tablet or screen. The mug automatically rearranges the digitally displayed information when placed on a screen or tablet. 
As designs were developed to bring out the best qualities for each type of drink, there's a lot of variety within and to the styles mentioned above.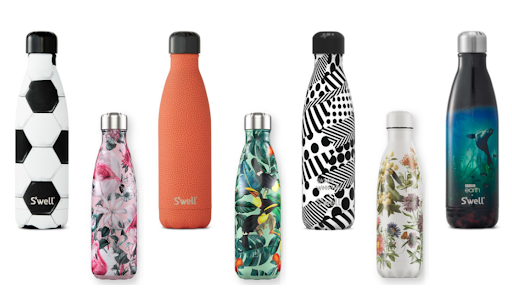 Plastic and glass bottles are the most popular form of regularly used drinkware, with an estimated global market size of slightly more than $6 billion in 2020. This sector is expected to grow at a CAGR of 4.7% by 2027. Many people use water bottles at the gym or other public places, which means there is a market for customized bottles. Additionally, printed bottles make excellent personal gifts or promotional branded materials for companies.
Recent years have seen an increase in reusable water bottles because of increased concerns about pollution and sustainability. One survey showed that around 55% of Americans bought reusable bottles in the previous year because they are more environmentally friendly. There has been the introduction of steel bottles and the wide adoption of glass products as people move away from plastic bottles.
Printing on bottles can be achieved through different techniques, including: 
Screen printing 
Water transfer printing 
Silk screen printing 
Laser marking
Sublimation printing 
3D digital printing 
Hydrographic printing 
You can advertise all this as part of your bottle printing service to attract customers looking to customize their bottles.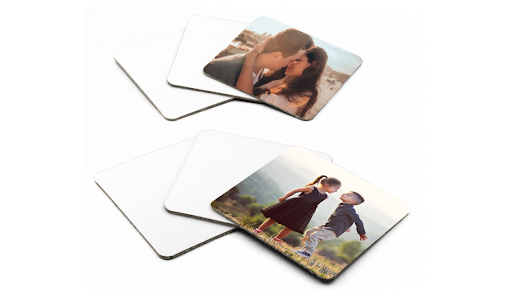 Coasters often go hand-in-hand with different types of drinkware. A coaster is a small mat used to help protect furniture and surfaces from damage and stain; they're used at home and in establishments like bars and restaurants. As it requires minimal initial cost, many key players are making coasters along with other products. With constant changes in lifestyle and fashion trends, the coaster market is expected to rise significantly.
While other factors are accelerating the growth of the coaster market, manufacturers' branding, promotional strategies, and easy customization are the key factors. Companies require the coasters to be printed according to their requirements, including laminating different pictures of brands, emoticons, sports franchises, and quotes. 
Coasters can be personalized with any design type, making them ideal for personal housewarming gifts. At the same time, they can also be used by businesses in different ways, including promotions. Printbest can help you provide your clients with personalized coasters made from high quality cork and hardwood, printed in as fast as two business days.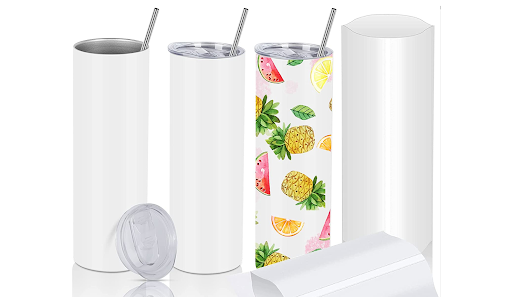 Print on demand tumblers are another popular drinkware product, especially in the summer, as they are ideal for cold drinks or events. Tumblers can also come with a lid that makes them perfect for people on the move. Like bottles, the use of tumblers is on the rise as more people become concerned about the environment. 
Print on demand tumblers are popular among people who are looking to offer customized gifts. This product is also appealing to restaurants that might want to promote their brand—customers picking up drinks for take out or having them delivered receive such tumblers and, depending on the material, can keep them. Tumblers can also go a long way in promoting a product or brand. 
Print on Demand Drinking Glasses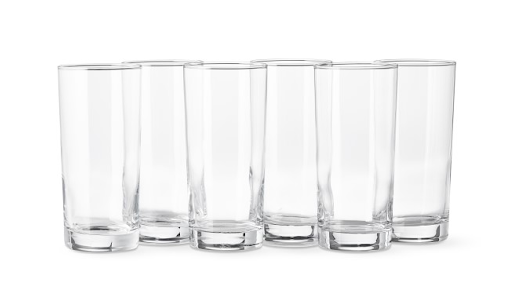 From print on demand wine glasses to containers used for drinking water, a largely unexamined alcohol marketing tool is the glassware used in licensed premises. Different glass drinkware serves different purposes, but they share many similarities and can be used interchangeably. Regardless of the type of glass product, it can look even better with a custom image or message on its side. 
Drinking glasses customized with a message are a great gift idea. Every time the custom-printed glass is used, it will evoke fond memories. In a restaurant or club setting, the glasses can be branded for promotional purposes, especially during catering events. Most high-end and corporate events require glasses, and having a business logo on such products can increase brand awareness.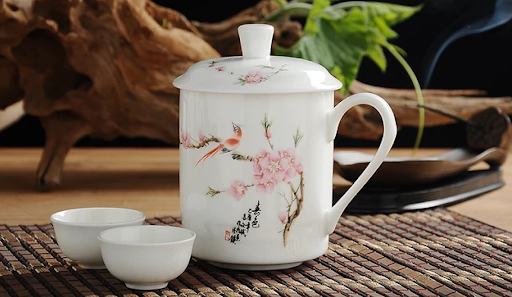 Teaware is an umbrella term used for the equipment used in the brewing and consumption of tea. Teapots, teacups, and similar products can be made from many materials, from ceramics to iron, clay, bamboo, and wood. If you have considerable traffic from northwest Europe and East Asia, you can market print on demand teaware products. 
Teaware are personal tools that are mostly offered as gifts in residential and corporate settings with custom messages or designs. Branded teaware in a corporate setting can help market a business to visitors during meetings or when running a promotion. Since people's first impression of contact with drinks is based on presentation, having custom teaware plays a significant role in the sensory evaluation of food. Adding custom print on demand print tea ware equipment will attract new customers to your ecommerce business.
Grow Your Store with Printbest Custom Drinkware
Adding print on demand drinkware products to your portfolio will help earn you more sales, which helps your bottom line. More diversity in your portfolio will give more individuals and companies a reason to use your services and can help generate repeat business. Above is just a small selection of types of drinkware that are popular to give as gifts, to use as branded items for customers, or as promotional materials.
Printbest offers a variety of drinkware items to help your business flourish and get a foothold in your industry. With Printbest, you design the custom drinkware products you want to sell in your store. The product is then listed on your store, and when it sells, Printbest starts to fulfill your order by printing the item with your design in as fast as two days. We then dropship the printed order straight to your customer without any Printbest branding. Sign up for your free Printbest account today to grow your customized drinkware business.