If you've been keeping an eye on the ecommerce industry then you're not along. Countless entrepreneurs around the world are at least considering getting involved, which is not surprising considering it's a rapidly growing industry and is expected to reach $2.44 billion in 2025 in the United States, up from $1.77 billion in 2022.
The industry has surged in recent years with help from the pandemic, which changed how millions of consumer's shop. Instead of going to malls and other shopping centers, countless people are now choosing to shop online instead regardless of the pandemic.
Another reason for the rise of the commerce industry is platforms that help make it easier for people to build and manage their own online stores. Thanks to developments like drag and drop tools, most people can build an online store even with limited technical website building knowledge.
However, being successful in the ecommerce industry is not necessarily easy. There's a lot that needs to be learned about website design, marketing, and other aspects that contribute to a successful online business. As such, numerous ecommerce books have been written to help ecommerce entrepreneurs build a successful online businesses, and we've created a shortlist of some of the best.
Ecommerce Books Every Online Entrepreneur Should Read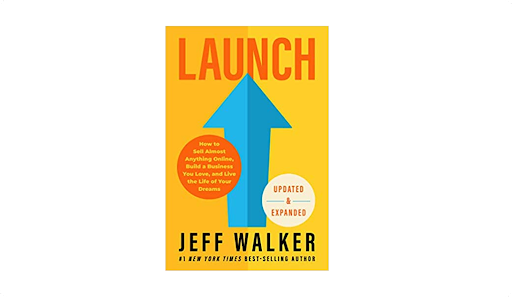 Getting started is arguably the most difficult step when opening any business. Many people will be unsure of what they need to do and have apprehension over how things might turn out. Thankfully, Launch, by Jeff Walker, helps budding new online entrepreneurs to better understand what's needed, encouraging them to take the plunge.
Launch is an ideal choice for people just getting started in the ecommerce industry. It is one of the best ecommerce books for explaining what is needed for a successful ecommerce business launch and which tools are needed. Launch also helps educate readers on how to carve out a niche – a valuable skill for online business owners.
In addition to technical skills, online store owners will also need to have a range of soft skills to help ensure their business runs efficiently. For example, business people will need to know how to manage their time effectively, and Launch helps to teach store owners these essential skills.
The book is suitable for people with a range of budgets, especially those on a low budget, which is ideal considering ecommerce platforms are suited for companies starting with little capital. So if you're considering getting involved in the ecommerce industry and you want to get to grips with what's needed, Launch could be one of the best books on ecommerce for you.
You Should Test That! by Chris Goward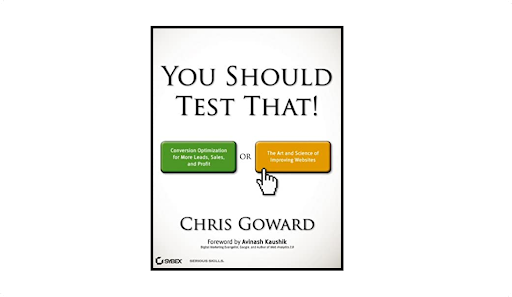 This book is written by Chris Goward, who has advised fortune 500 companies. You Should Test That! focuses on converting visitors to customers, which is a vital skill to learn for online store owners.
Ecommerce stores shouldn't only be arranged to look good for visitors. Great looking images and fancy features might appear impressive to begin with, but they're not necessarily helping you with what really matters, which is making sales. However, Chris Goward helps ecommerce owners understand how to optimize their stores to boost conversion rates.
You Should Test That! also educates readers on taking advantage of one of the biggest advantages of selling on a digital platform. That advantage is the ability to test content, configurations, and anything else that might encourage or discourage sales. Thanks to Chris Goward, readers will learn the importance of testing and how it can help their business flourish.
If you're looking for ecommerce publications containing useful tricks as well as case studies and hands-on exercises, this book could be just what you're looking for. You Should Test That! also includes step by step examples that show how to optimize your store for more conversions. Overall, the book is packed full of actionable advice that anybody can use, from rookie ecommerce store owners to seasoned experts.
Test your designs!
Print on demand allows you to test your designs without investing in inventory or equipment. Start selling your designs online now.
Don't Make Me Think, Revisited by Steve Krug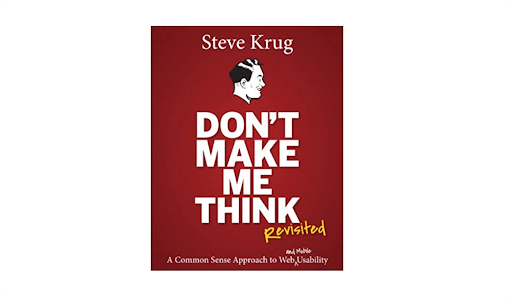 Internet users are notoriously impatient and will quickly leave your store if they have difficulty finding what they need. If there's a feature that slows them down or doesn't quite work as they expected it to, it can again lead to frustration and cause them to leave without buying a thing. Don't Make Me Think by Steve Krug focuses on overcoming these issues and making your website easy for your visitors to use, encouraging them to stay.
Don't Make Me Think is one of the shortest ecommerce books around. The brevity helps to make it easy to follow and easy for relative beginners to digest, while experienced store owners can also learn from what the author has to say. Don't Make Me Think is best suited to designers and store owners who already have a store and wish to improve its performance
Get Rich Click! by Marc Ostrofksy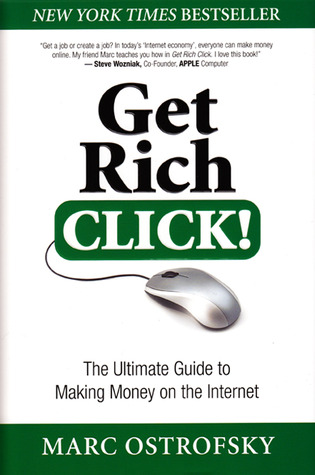 For the majority of ecommerce business owners, the reason for opening a store is to meet a simple, clear objective: To make money. However, making money is easier said than done, and most businesses will fail without having made a profit. Get Rich Click! by Marc Ostrofksy, focuses on what online store owners need to do to ensure their business is profitable.
Get Rich Click! covers everything you need to know to make your site as profitable as possible, whether you are a large corporation or a one-person company. Get Rich Click! is one of the best books on ecommerce for explaining how to make money from a wide range of other platforms, including social media. Readers can combine some of what they learn about social media and other platforms with their ecommerce stores to help their business blossom.
The book includes case studies on some of the most successful internet entrepreneurs from all walks of life. Perhaps best of all, Get Rich Click! even describes how people can get started even on very limited budgets. Seeing how other people started can also provide inspiration for you to get involved.
Get Rich Click! includes easy to follow instructions and step by step guides that will help you optimize your business regardless of your experience level. It is one of the best ecommerce publications for people who want to increase the volume of traffic to their site and maximize conversion rates.
Building a Story Brand by Donald Miller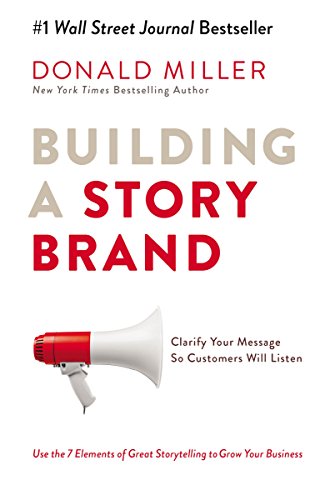 Sending the right message is an essential skill when it comes to marketing. With the right messages, you can resonate with your audience and convince them that your product will help make their lives better in some way. However, sending the right messages in marketing can be challenging, and Building a Story Brand, by Donald Miller, focuses on getting marketing messaging right.
Readers will learn insights into why customers buy things and how companies can connect with potential and existing customers. The book also gives advice on which pitfalls to avoid as well as advice on how to stay on message throughout your marketing materials.
The author also focuses on the storytelling method, which is a popular marketing tool that makes it easier for potential customers to relate to your brand. By using storytelling, store owners can create effective marketing campaigns that help their businesses prosper.
Building a Story Brand is one of the best ecommerce books for existing store owners who want to enhance their marketing strategies, although novice entrepreneurs can also learn a great deal from it.
The rise of the ecommerce industry has piqued the interest of countless people around the globe looking to make money. However, while ecommerce is easy to get into, it is not so easy to master and mastering your methods can mean the difference between getting by to being a hit.
Some of the ecommerce books mentioned cover the basics and give the reader the tools they need to get their online business started. Others go into the finer details, helping ecommerce entrepreneurs maximize traffic and conversions to boost their bottom line. Regardless, there books offer something to entrepreneurs at all levels, whether they are beginners or experts.
These books are available to purchase on Amazon and other online stores, while you can also buy them directly from the author on their websites. They are available in in print form and often as an eBook, while you will also find them in many public libraries.