The T-shirt printing business is extremely lucrative. According to Grand View Research, the global custom T-shirt printing industry was valued at $3.64 billion in 2020. If you want to start your own T-shirt business, now is the right time. Why? Because online original T-shirt sales in the U.S. are expected to surpass $516.4 million in 2021.
But there's one challenge that could derail any success: Copyright infringement. As a business owner, the last thing you need is a lawsuit because you used someone else's designs without understanding copyright law. It's important to know how to avoid copyright infringement with T-shirts.
So how do you know when it's okay to use designs? Read on to learn more about copyright infringement and ways to avoid it.
How to Avoid Copyright Infringement with T-shirts
To understand what copyright infringement is, it's a good idea to understand copyrights in the first place.
Simply put, copyrights give creators the legal right to reproduce or replicate their content. The law also means the creators can allow others to replicate content. Its sole purpose is to protect original work from getting copied by imitators.
The U.S.'s  Digital Millennium Copyright Act (DMCA) directly monitors copyright violations, allowing creators of original works to takedown notices to those who violate copyrights. This can occur when a work registered under the copyright law is blatantly replicated and publicly displayed, thereby violating the owner's consent.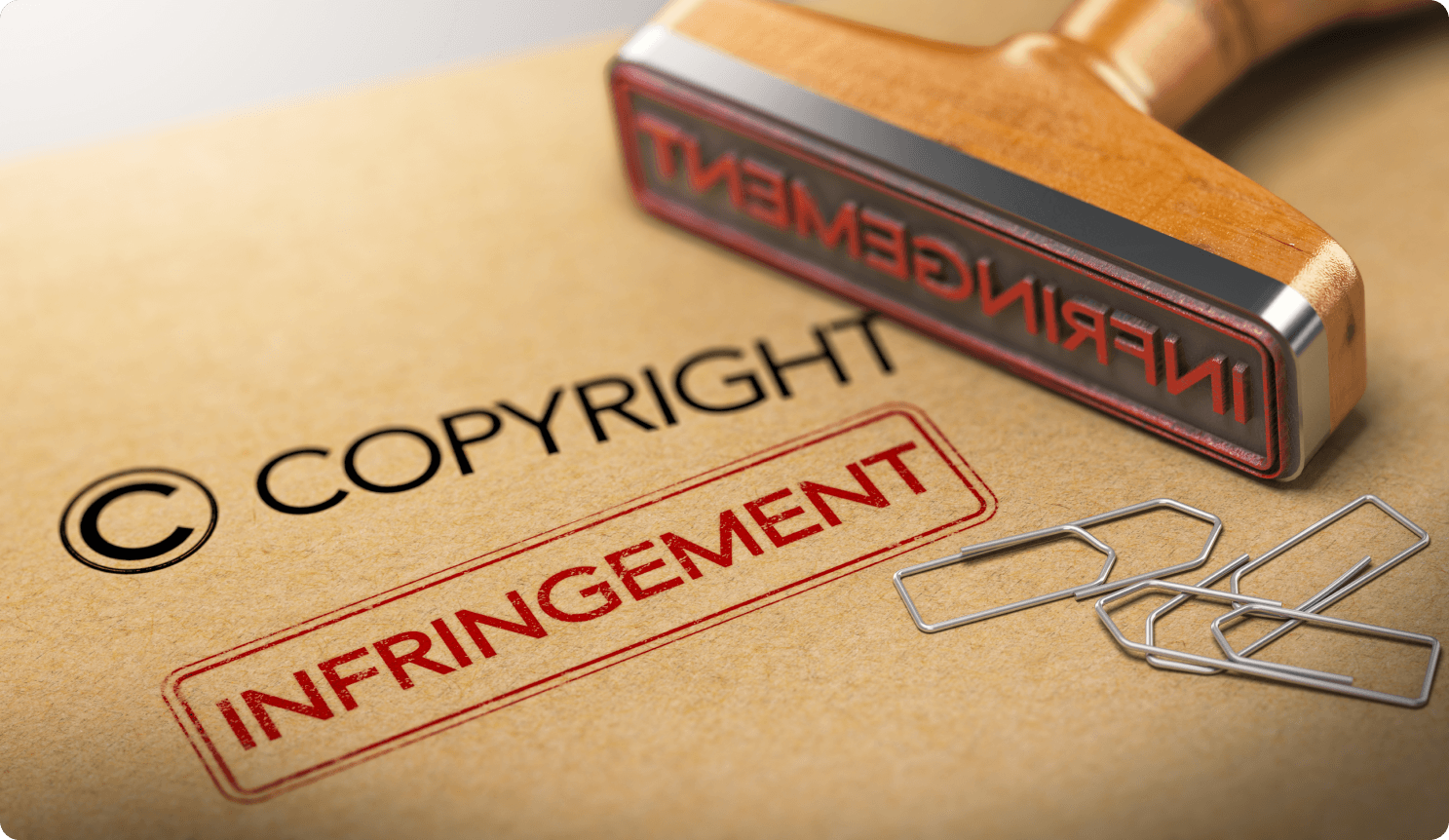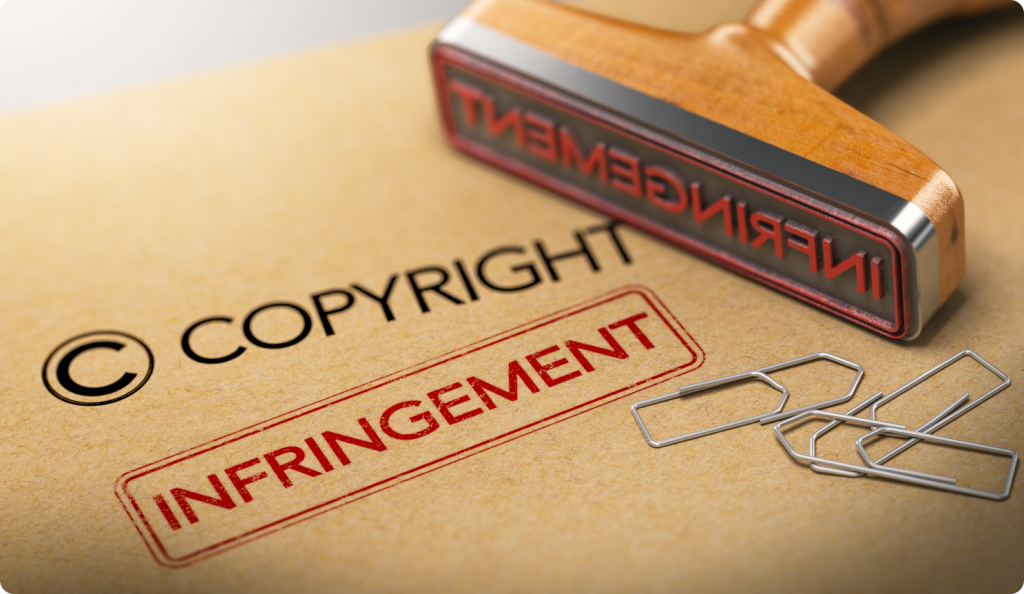 According to the U.S. Copyright Office, "Copyright infringement occurs when a copyrighted work is reproduced, distributed, performed, publicly displayed, or made into a derivative work without the permission of the copyright owner."
In other words, it means that your exclusive and original content is taken and used by imitators, who might be earning money from it.  
For example, Napster, an online music website, was sued for copyright infringement because it allowed peer-to-peer sharing of music files through its network. The company eventually ceased operations.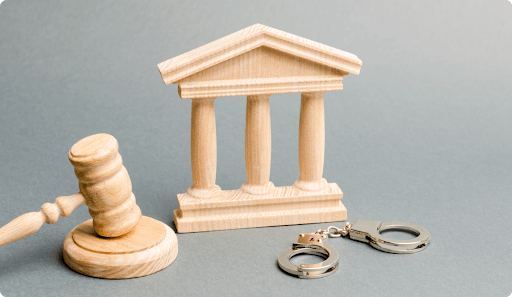 If the owner of a copyright strikes a claim on your T-shirt's design, you could get a takedown notice, and might have to pay the penalties. But that's not all. Your brand new T-shirt business could also face the following consequences:
Loss of business and customers
Invested money goes down the drain
Jeopardized T-shirt brand's fan base
To make things even worse, you may have to bear other criminal and civil consequences as per the USA and Canada copyright laws. These include:
Possible imprisonment of approximately five years
A $250,000 penalty
Total damages of $750 to $30,000 awarded to the copyright holder
A total fine of up to $150,000 per infringed work
Huge companies will usually take you to court for violating copyright rules. This means you could be stuck with lawsuit expenses and attorney fees, as well as copyright fines and penalties.
Five Tips to Avoid Copyright Infringement
Now that we know how much copyright infringement could harm your business, let's go through some effective tips on how to avoid getting there.
1. Check material for its copyright before using it
The first thing you should do is check whether the design you want to create on your T-shirts is copyrighted. One giveaway is a copyright symbol, such as "©". Another is a design watermark. If you see either of these, don't use the design without permission.
Also, ownership notes on the content can show if the material is copyrighted. If it's not mentioned, you can either browse the internet or visit the copyright office to check if the content is protected. But remember that even designs that aren't registered with the copyright office are still protected under copyright law, as long as they're in a fixed form. This is because a creator technically has copyright protection of a design he or she developed, even if it isn't registered with the copyright office, or doesn't have the "circle C" copyright symbol.
Even designs without any copyright indication are technically still protected under copyright law as long as they are created in a "fixed form." 
In the context of copyright law, a work is considered to be fixed when it is embodied in a tangible, stable, and concrete form. For instance, a short story printed on paper is "fixed", whereas a live performance of the same short story that's not being simultaneously recorded is not.
2. Find non-copyrighted materials
Public Domain
Some of the images, slogans, quotes, and graphics are not protected under copyright laws. Such work is under the authorship of "Public Domain" and you can use it without any hesitation. Some of the sources where you can find such items can be the internet archive, Wikimedia Commons, Wikisource, etc.
Royalty-Free Images
A royalty-free image license allows the user to typically pay a one-time fee and then they can use the image as many times and in as many places as they want without paying additional royalties. You can easily find royalty-free images from Google or other search engines by filtering to display license-free results.
Looking for free T-shirt designs for commercial use? Some print-on-demand companies also provide royalty-free images. For instance, Printbest offers a collection of royalty-free images for their customers. You can order any design print for your T-shirts.
Start selling T-shirts
Printbest provides quick and easy print on demand services along with royalty-free images to use on your T-shirts.
Creative Commons
Creative Commons allows you to legally use "some rights reserved" images for free. However, all Creative Commons licenses require attribution. This means you'll have to cite the creator of the content you're using.
The safest way is to simply buy the design you want to print. Just make sure to purchase a legit license for your design. Here are three sources to find paid designs:
Stock Images
There are stock image websites where you can purchase the images you like. However, you have to follow their terms of service. These websites also offer memberships to purchase images and designs for commercial use. Some examples are Envato and Placeit.
Hire a Graphic Designer
You can also hire a dedicated graphic designer to create what you want. Just make sure your contract with that designer specifies how the design will be used on your T-shirts.
4. Change existing designs to make them your own
According to the transformative copyright law, you can change the design of any existing source as long as you follow the rules of fair use. This law allows you to use a minor part of the design to modify and make your copyright-free design. 
However, your changes should add something new, with a further purpose or different character, while not replacing the work's original use. For example, some T-shirt merchants claim their design is a 'parody' of a character or movie. In some instances, this could be considered fair use. 
Let's take a real-world example.
A movie company superimposed the head of actor Leslie Nielsen on a photo of a naked pregnant woman. The photo was a parody using similar lighting and body positioning of a famous photograph of the actress Demi Moore (taken by Annie Leibovitz) for the cover of Vanity Fair magazine. The movie company's use was transformative, because it imitated the photographer's style for comic effect or ridicule.
5. Create your designs from scratch
Want to avoid all the hassle of copyright infringement? The best way is to create your own designs from scratch. Now, you don't have to be a pro at graphic design. Printbest's print on demand services offer you a complete interface to design graphics to print on your items.
Some other platforms that you can use to create your design for free are Canva, Snapseed, and Picktochart. 
Additional Considerations
Fair Use under Copyright Law
Fair use is a set of policies that tells you about copyrighted material you can use without any special permission from the owner. You just need to find if the design you want to reproduce comes under this policy or not.
For example, under the category of visual art, the case between Bill Graham Archives v. Dorling Kindersley Ltd was qualified as fair use for reproducing Grateful Dead concert posters within a book. Meanwhile, in Roy Export Co. Estab. of Vaduz v. Columbia Broadcasting Sys., Inc., a news program couldn't qualify the use of a one-minute clip from a Charlie Chaplin's film.  
There is no "international copyright" that automatically protects a creator's work throughout the world. Protection against unauthorized use in a specific country depends on its national laws. However, many countries offer protection to foreign works under certain conditions that have been greatly simplified by international copyright treaties and conventions.
One such convention is Berne Convention, which is signed on by over 160 countries. So, technically, if the artist is in one of the countries that signed it, their work is protected under copyright law even if they're not in your country.
Effect of the Internet on Copyright Law
The changing nature of internet technology has also affected copyright laws across the globe. On the World Wide Web, designs and other copyrighted material are hard to limit to a particular location. Similarly, copyright claims have been modified as well. Any content in the form of text, photograph, video, software, and website is protected by the copyright holder, irrespective of the location.
Think you know enough about copyright infringement? Let's test your knowledge.
Q: Suppose you find a T-shirt design with an image from Money Heist. Can you use that T-shirt design without getting sued?
A: Absolutely not! Money Heist is a Netflix show, and using that image comes under copyright infringement. So the company can easily sue you to protect their rights.
Q: Let's say you found another T-shirt design with just an image of the American flag. Can you use that T-shirt design without getting sued?
A: As national symbols and flags are not covered under copyright or trademark laws, you're safe to use this T-shirt design. However, if the flag design is customized, you'll have to seek the original designer's permission before using it.
Q: Imagine you find a T-shirt design with Pixbee from Alien TV, walking through the artwork of Pink Floyd's album "Dark Side of the Moon." Can you use that T-shirt design without getting sued? 
A: This image is a mixture of ideas from two different artists. That's why it's hard to tell if it's completely copyrighted or not. This could come under the category of transformative use as it does look like something new. However, it's better to be safe than sorry. Avoid using the design as the decision could go to court, costing you a lot of money.
Now that you know the basics about how to avoid copyright infringement with T-shirts, you're better prepared to start your own T-shirt business. Remember, business owners who respect the hard work of graphic designers can appeal to a large fan base, because they believe in respecting the rights of designers and creators.
If you're ready to launch your T-shirt brand, start by browsing what T-shirts you can sell with Printbest.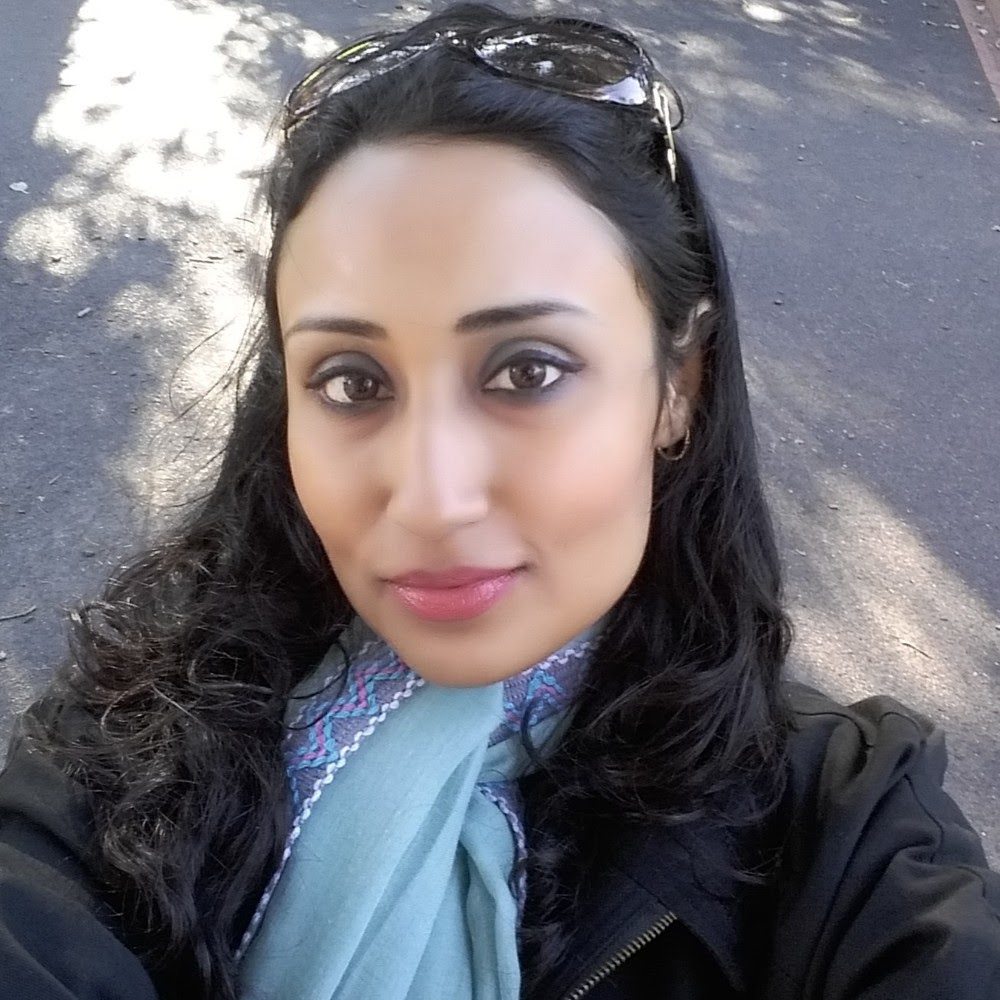 Faiza Zafar is a seasoned copywriter who specializes in e-commerce and B2B technology & SaaS niches. She's written two books and loves to help entrepreneurs and small businesses embrace digital transformation. In her spare time, she writes for her own blog.