Have you ever wondered about the ultimate key to success for an artist? Or wanted to know the secret weapon that could land you a lucrative gig and establish your presence as an artist?
Powerful artist branding is your answer to these questions, and more!
When done right, artist branding is about building a strong personal brand that will enable you to meet the right people and unlock new exciting opportunities.
Now, we know what you're thinking. How do you brand yourself as an artist and stay relevant in today's highly competitive market, right?
Read on to find out how to make an artist name for yourself in 9 easy steps that leverage the science behind memory and marketing.
How to Brand Yourself as an Artist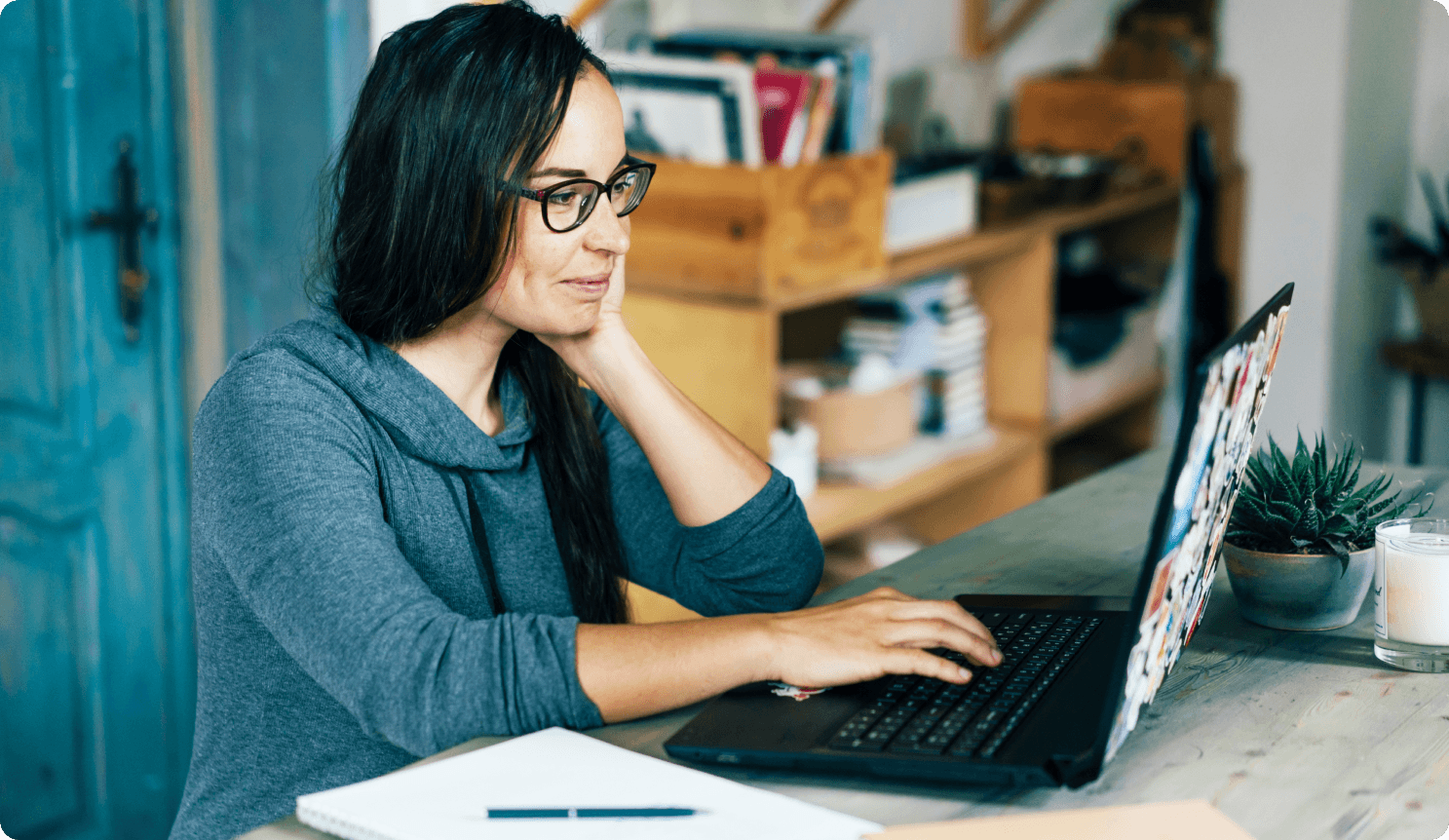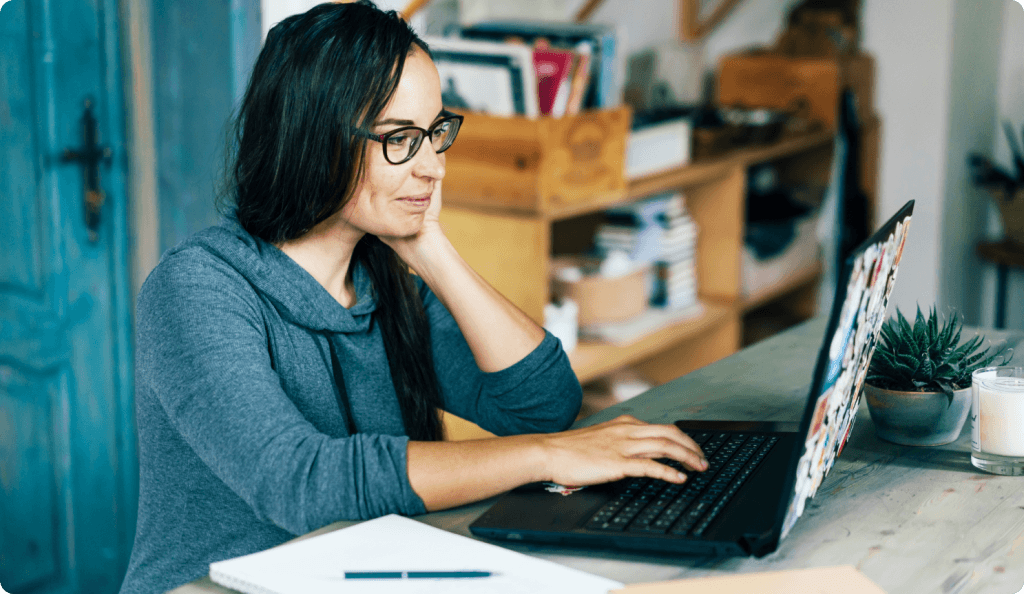 As an artist, you probably have a name and a logo that defines who you are and what you represent.
But let's be honest here. You need much more than that to create a personal brand. You'll need to rely on other marketing tools. Additionally, storytelling is a surefire way for powerful artist branding. How do you tell that story? Think about something that sets you apart. Ask yourself the following. What makes your brand stand out? How does your story differ from those of others?
Remember, a consistent story creates credibility and improves brand loyalty. Content shared as stories is 22 times more memorable, compared facts-and-figures presentations. Talk about your life experiences. Share the good, the bad, and the ugly with your target audience. Sharing personal experiences and achievements with honesty and integrity is key here.
Make your brand come to life by aligning it with what you stand for. For example, if you're an artist and an environmentalist, a statement like "painted with care using soy-based ink" could share your values and product as a collective brand.
Moreover, make sure that all channels truly reflect your brand, including your website, portfolio, social media platforms, and online store.
2. Research Your Audience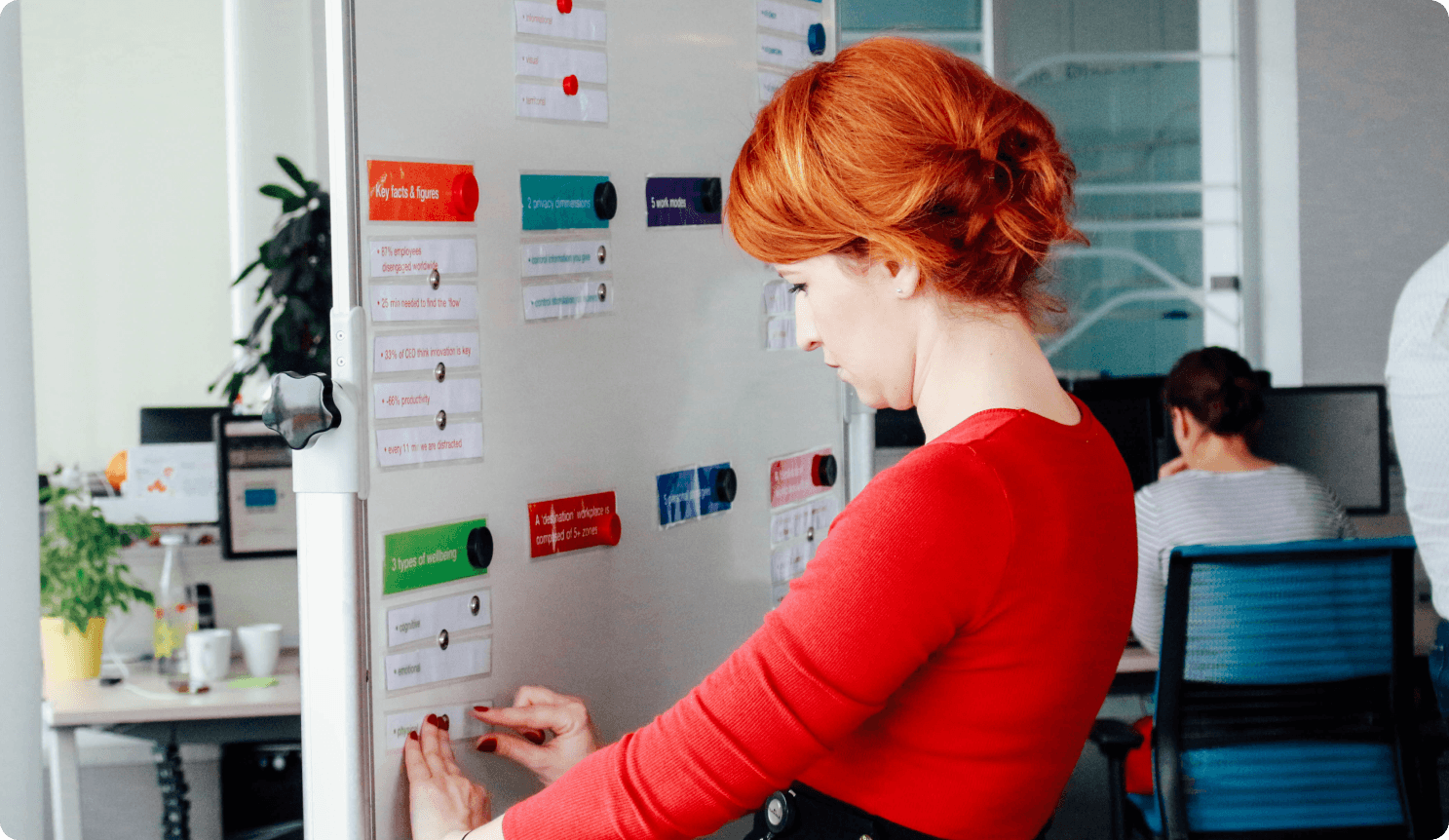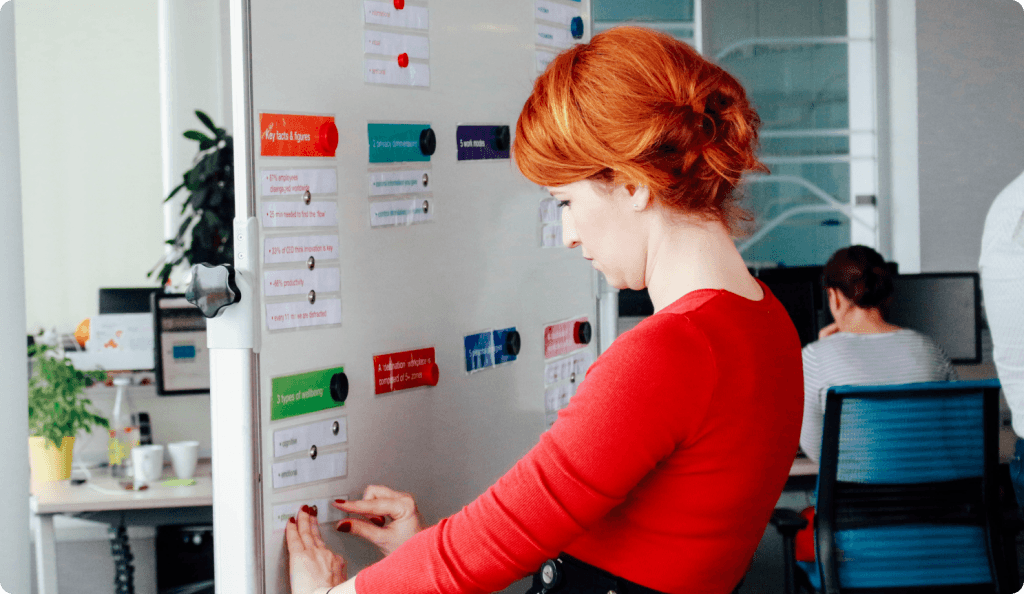 There are countless reasons why knowing your target audience will come in handy. One big reason is that an average American consumer is exposed to 4,000 to 10,000 brand messages and ads each day. It's safe to say that the sooner you define your audience, the easier it gets to come up with a story for artist branding.
Start by doing a quick Google search to identify what your audience expects from you as an artist. If what you find doesn't reflect the version of yourself that you want others to see, then it's time to rebrand!
Being aware of the audiences' demographic, needs, and wants is what translates to more brand awareness. Observe which platforms your target audience is more active on and see how they communicate. Use this info to rebrand and learn how to make an artist name for yourself.
For instance, if you're targeting the 25 to 29 age group, head over to Reddit and join threads and discussions to find out what your audience wants, what topics they discuss, and how they talk. It will help define the tone of your brand as an artist.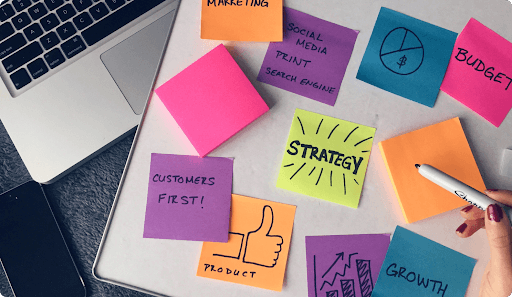 Once you know about your audience, the next step is to come up with an artist branding strategy. Ask yourself:
What will I do?
How often will I do it?
How much time will I allocate?
How will I know if I am successful?
To answer these questions, consider setting Specific, Measurable, Attainable, Relevant, and Time-bound (SMART) goals.
For example, let's say you want to increase your followers by 20% by the end of this year. This particular goal is:
Specific and Measurable, as it answers what and how much you wish to achieve
Attainable as long as you work on your brand image, use the data you gathered from defining your audience, and alter your strategy accordingly
Relevant because it will improve your artist branding, which is your ultimate objective
Time-bound as you'll need to reach your goal within a year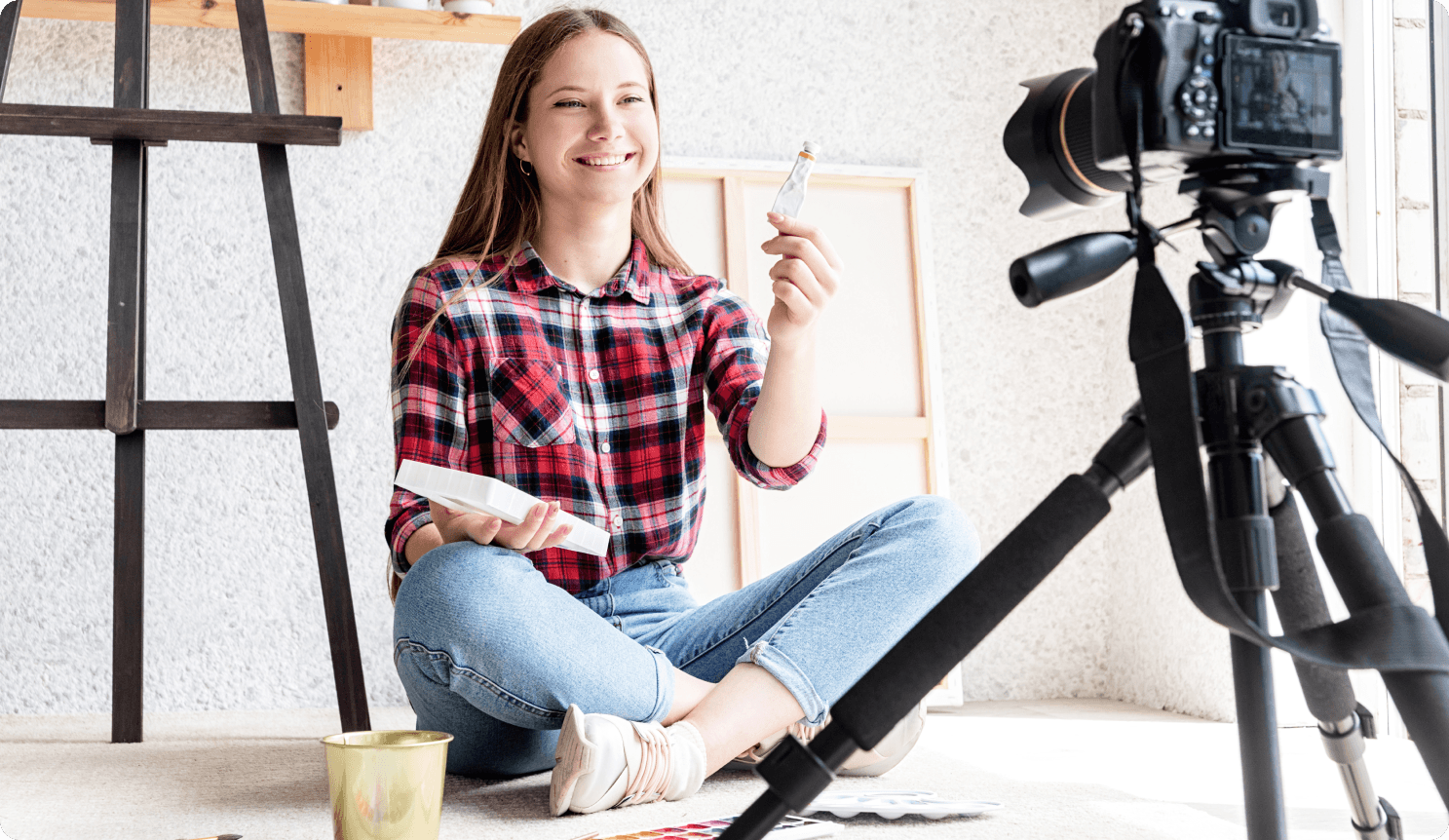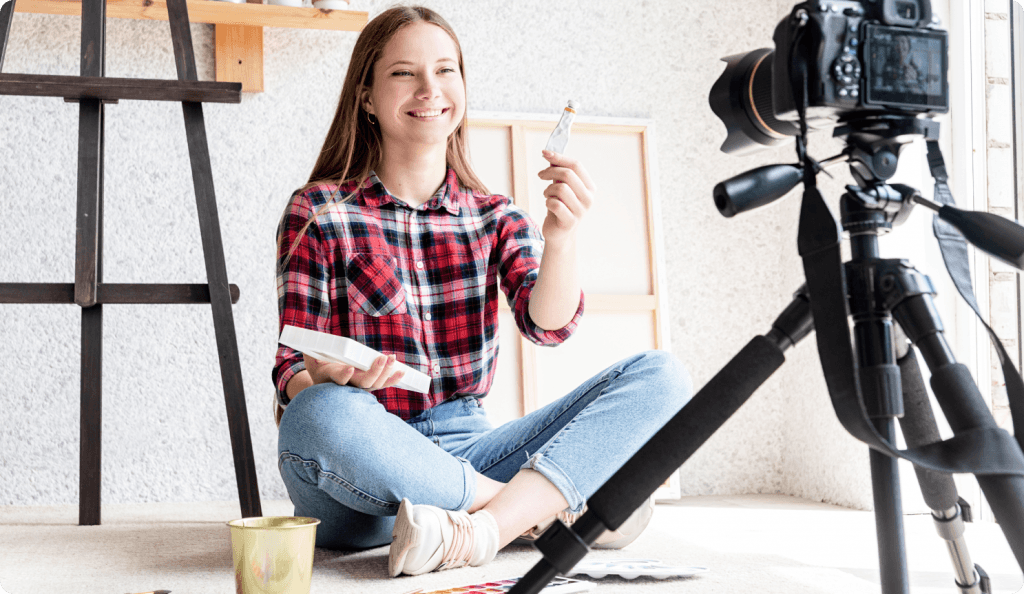 With a strategy in place, the next step is to focus on giving more value to your audience through effective communication. Use the content marketing matrix to solidify the four purposes of content: Entertain, Inspire, Educate, and Convince.
Entertain your audience by coming up with interesting activities such as games. For instance, social media platforms like Snapchat and Instagram have game filters that can help boost user interaction.
Inspire them by sharing different ideas and posting activities that encourage them to think.
Educate them by mentoring and solving their problems. For instance, talk about fashion trends, offer guides to cities and restaurants, or recommend books to read—whatever is relevant to your unique artist branding.
Convince them by sharing product reviews, customer testimonials, and other endorsements for your artist branding.
5. Personalize Communication
Research indicates that 36% of consumers, on average, show interest in purchasing personalized products or services. This is where Printbest offers a helping hand. If you're an artist, there are countless ways to offer customized products to customers.
For example, when it comes to effective artist branding, getting T-shirts or mugs with personalized messages can go a long way.
It's highly unlikely that a customer who just got their favorite customized travel mug could forget your brand when they're using it every day. It's the perfect way to enhance brand awareness and brand loyalty as an artist.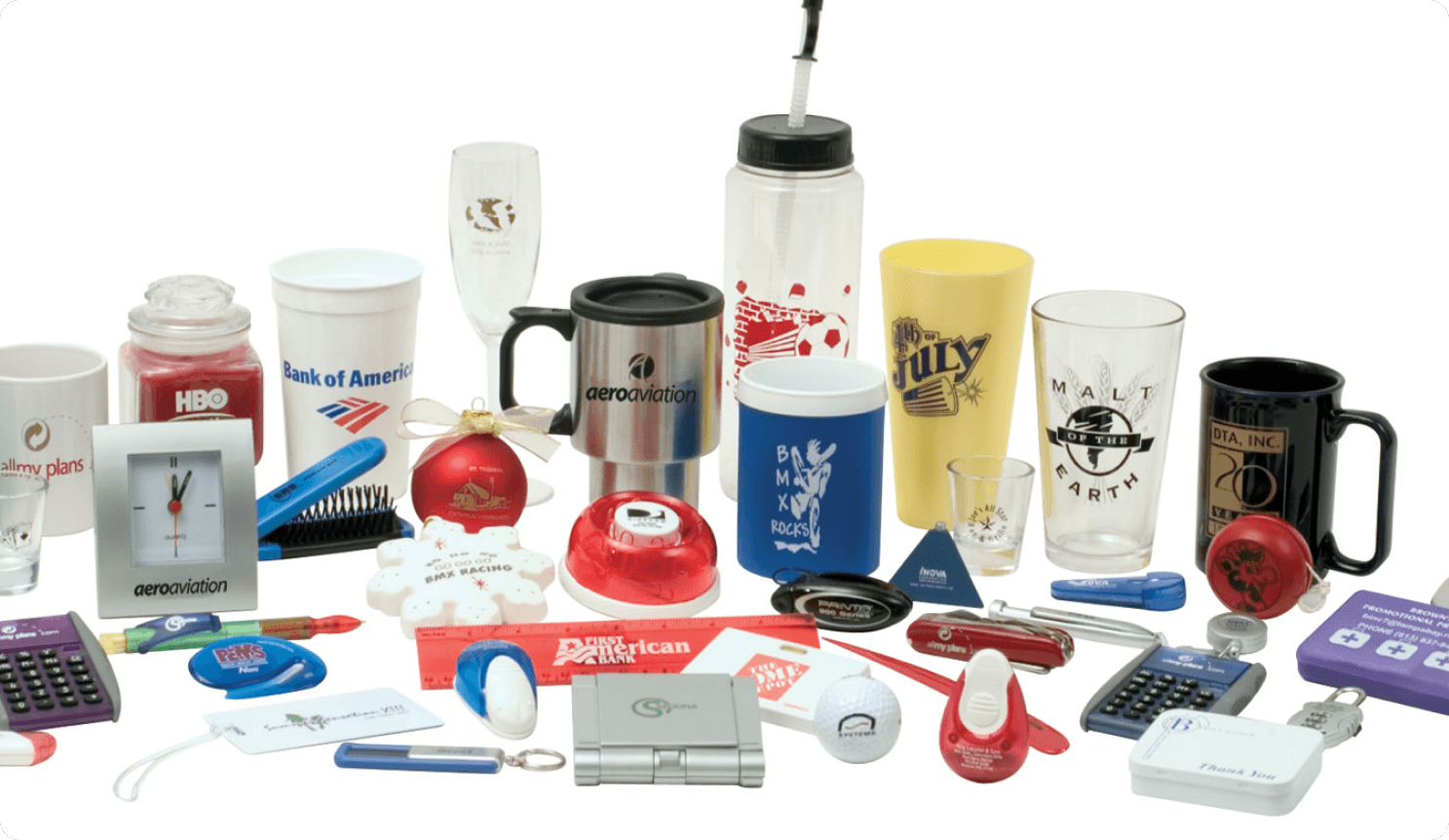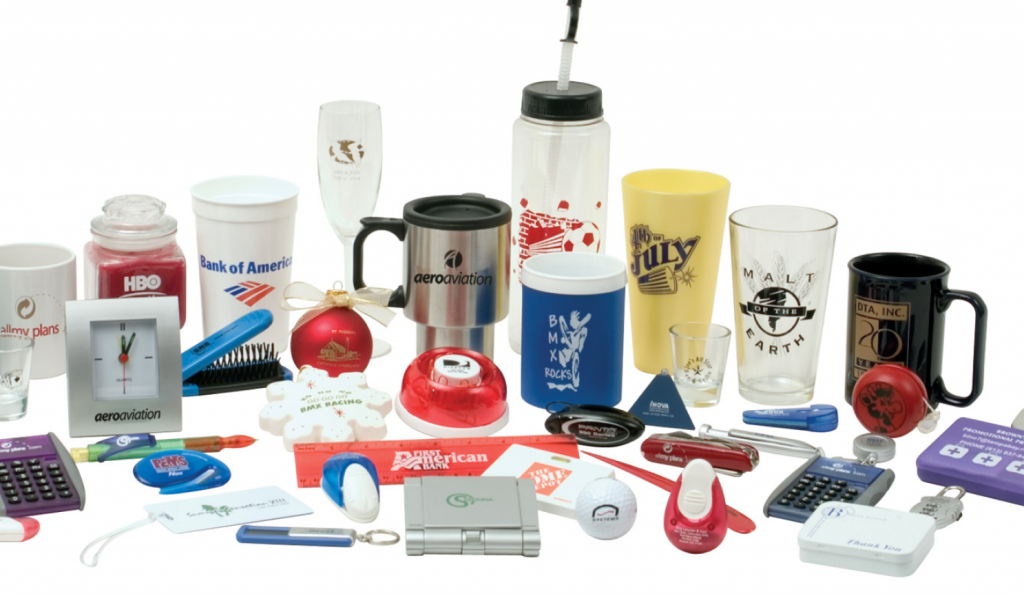 Consumers have a better brand image when they get their hands on personalized branded products. You'll be surprised to know that a whopping 85% of people are willing to do business with an advertiser after getting a promotional item.
Now that's saying something, isn't it?
Marketing research indicates that drinkware provides an effective advertising platform as 57% of people were able to recall the advertiser on a ceramic coffee or custom travel mug.
Put these ideas into practice for better artist branding with Printbest's print on demand services. Create customized products with your artwork without the hassle of managing inventory and with minimal risk. And the best part is, you only pay when you receive an order from your customer. It's as simple as that!
Custom products with your art!
Printbest provides quick and easy print on demand + dropshipping services that help artists profit.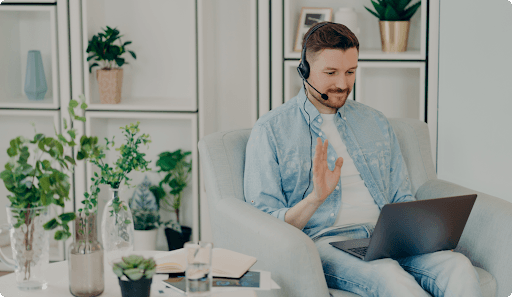 Now that you've made new fans, let's focus on how to keep them interested in your brand.
Here's a fun fact: It's 25 times more expensive to get new customers, versus retaining your current ones. Think about all the resources you'd spend on new customers, when you can simply retain old customers by thoughtful follow-ups!
Make it a practice to follow up with your audience after every sale. It will not only help you understand whether the consumer is pleased with your work, but will also improve your brand loyalty.
Following up on a sale isn't rocket science. Some of the things that you can do include:
Asking your customers how they like their purchase
Requesting reviews and feedback
Suggesting they subscribe to your website
Providing a branded hashtag to share on social platforms
Sending a coupon code or special offer
Emailing or snail mailing a card for special occasions, such as holidays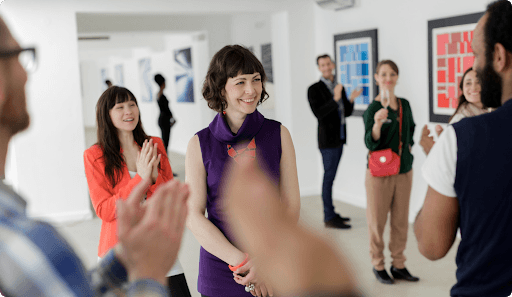 Did you know that, over 90% of customers reportedly have more positive feelings about brands after attending a live event? Doing a meet-and-greet or any other promotional event will go a long way in your efforts in making an artist name for yourself.
Face-to-face interactions with your customers/fans will help improve your brand image. In fact, most event marketers believe that in-person events are the most effective marketing channel, compared to digital advertising, email marketing, and content marketing.
Once the event is over, don't forget to seek feedback, which can help you improve future events.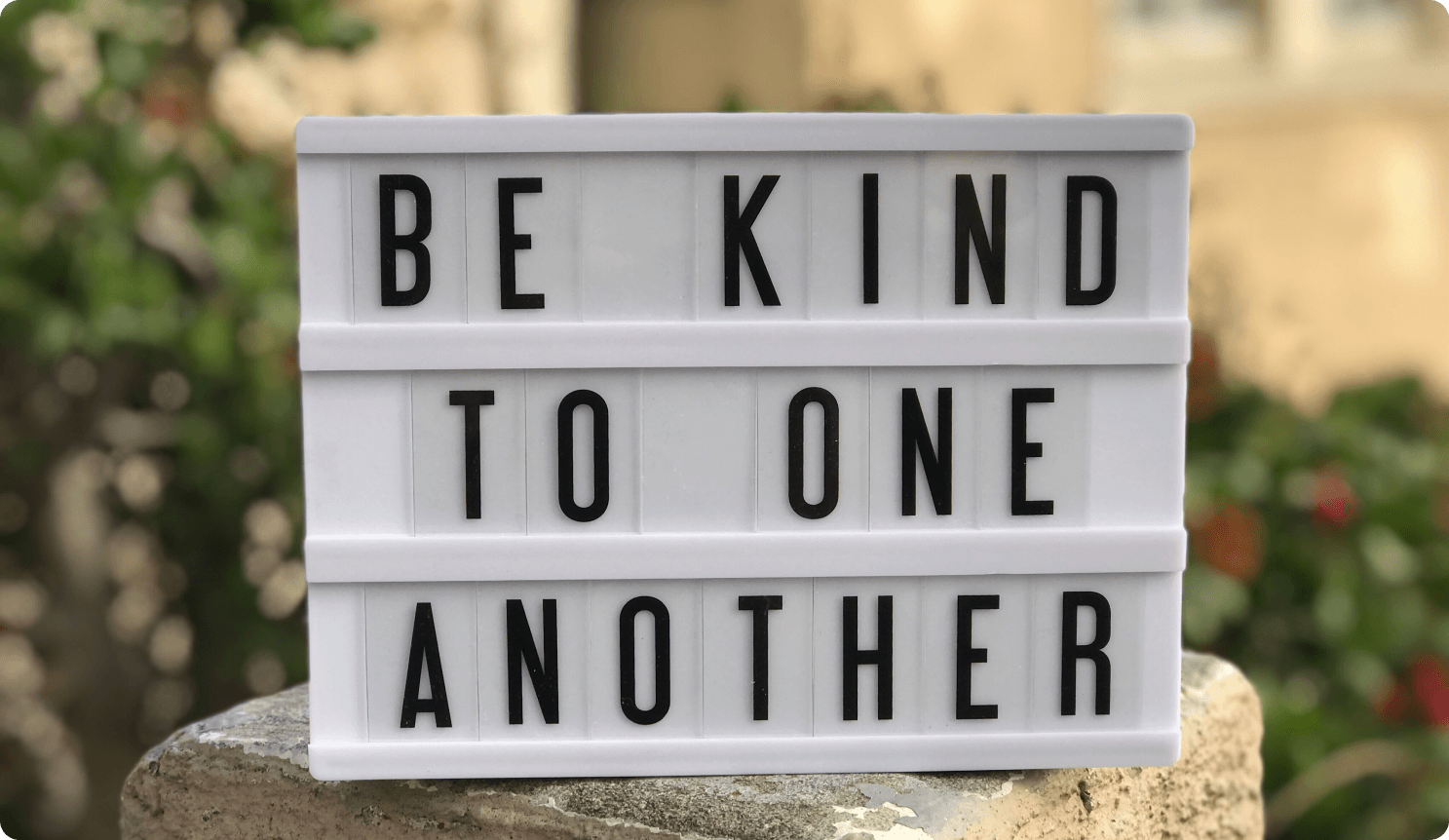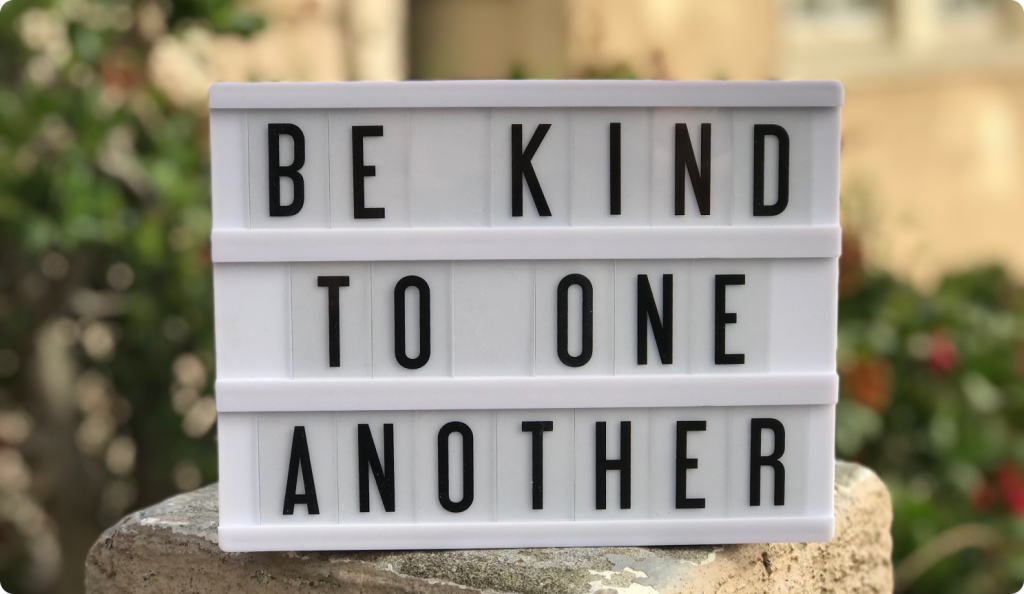 According to Deloitte's Global's 2019 Millennial Survey, 37% of millennials and Gen Zs have stopped or reduced doing business with companies that demonstrate unethical behavior. This shows how important it is to do good in today's highly competitive market.
To leave a positive impact on your target audience, think about ways in which you can give back to the local community. Find a cause that aligns with your brand values. For instance, you can donate to local charities and promote causes that are close to the community's heart.
Being considerate toward the environment and the underprivileged are two reasons why people would want to associate with your brand. Many more are out there. Whatever your choice, compassion is key to a successful and positive brand image. Furthermore, having a positive impact on someone's life is a powerful way to get remembered.
Final Thoughts about Artist Branding
There you have it—9 proven ways focused on how to brand yourself as an artist in today's super-competitive world.
Up your game with carefully selected strategies and SMART goals to increase your reach. Be sure to use all the available resources for better customer engagement and to establish a strong and powerful brand. At the end of the day, it's all about offering merchandise that's personalized, according to the requirements of your target audience.
Remember, growing your brand and staying memorable go hand in hand when you're an artist. If you're looking to promote your brand and make money at the same time, the best way is to sell products with your art.
Printbest offers a wide range of customizable products that you can sell in your online store, including T-shirts, hoodies, mugs, bottles, and more. When you get an order, our print-on-demand services automatically help you fulfill them and dropship them to your consumers. Easy peasy!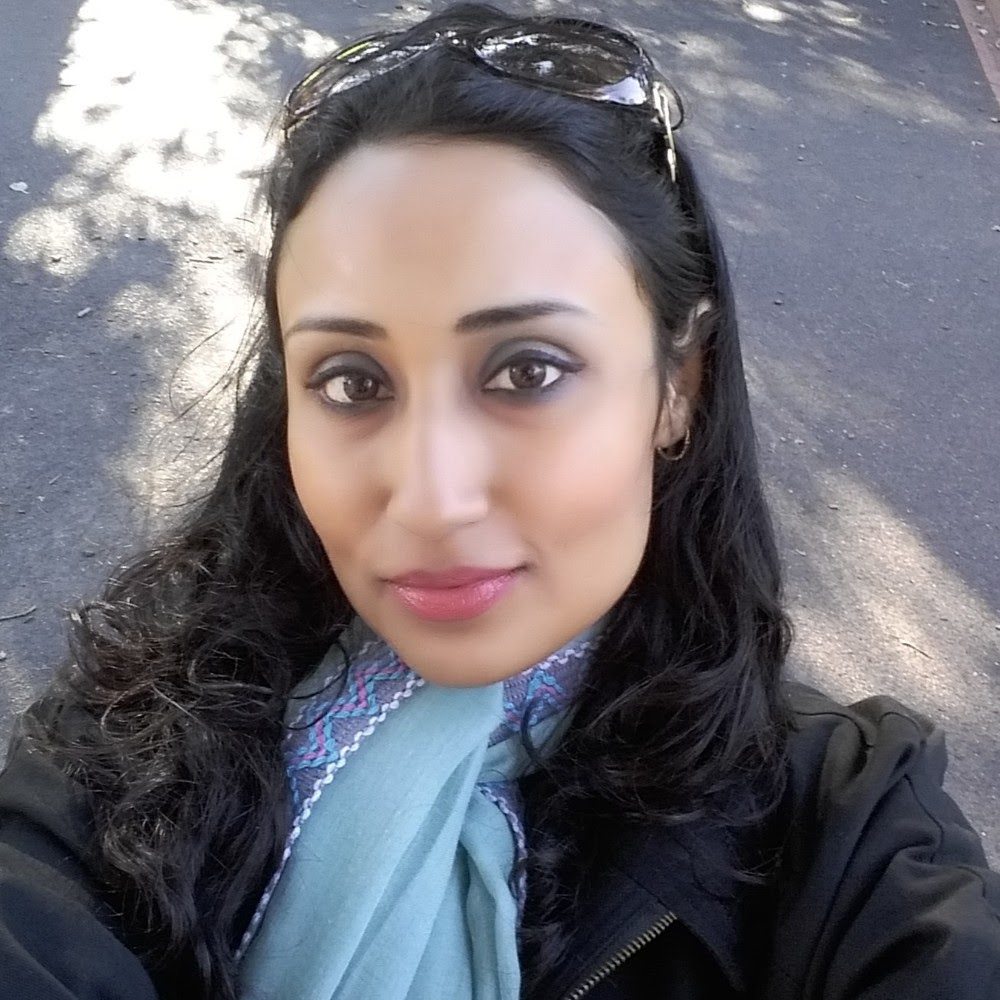 Faiza Zafar is a seasoned copywriter who specializes in e-commerce and B2B technology & SaaS niches. She's written two books and loves to help entrepreneurs and small businesses embrace digital transformation. In her spare time, she writes for her own blog.