Are you planning to start your own fashion brand? Perhaps the biggest top-of-mind question is: How much does it cost to start a clothing line?
Today, the internet has made it easier for people to start their own fashion lines, and the online fashion sector is set to grow. However, there are still some costs associated with opening an online clothing brand.
According to the U.S. Small Business Administration, most American home-based businesses cost between $2,000 and $5,000 to launch, but the actual cost could be lower depending on your business.
Before you start, the key is to create a business plan that includes the breakdown of costs. It will not only help ensure you have enough money for your clothing line to succeed, but will also help you to plan effectively and give you targets to aim for.
With that in mind, let's take a look at costs to let you know how much to start a clothing line.
How Much Does it Cost to Start a Clothing Brand?
Manufacturing costs are one of the biggest costs of creating a fashion line. These costs will vary according to the quality of goods and how you are buying them. For example, will you be buying pre-made clothing (such as plain T-shirts for printing on) or designing garments from scratch? Let's look at each of them.
Designing garments from scratch
If you're designing your own clothing, you will need to create a tech pack. A tech pack is a set of documents that explain to a manufacturer the clothing details so they can manufacture it properly.
As it contains detailed drawings, diagrams, sketches, measurements, and other components, not everyone is capable of creating a tech pack. Therefore, you'll have to work with a freelance fashion designer or a fashion agency to create a tech pack, which can cost between $75 and $500.
Next, you'll have to create a sample. If you are working with a manufacturer in America, expect to pay around $200 to $300 for a sample. However, if you choose to work with a manufacturer in Asia, the cost may vary between $50 and $150 for a sample.
Bear in mind these costs are only for one piece of clothing. You will have to purchase a sample for every design in your clothing line.
Buying pre-made clothing and printing on them
When buying pre-made clothing, the cost of each piece of clothing can vary between $3 and $10 if you make bulk buys of 100 or more. If you want designs printed on your clothing, the cost of printing will vary according to factors like:
The size and complexity of the design
How many colors are used
The type of garment you're printing on
A great alternative choice to save upfront costs is print on demand, where you don't have to buy in bulk and can get designs printed after each order comes in.
Create custom clothing
Customize T-shirts, hoodies, tank tops, and more. We'll print and dropship, so you can minimize costs.
Storage and Shipping Costs
Logistics (storage and shipping) was traditionally a significant cost for businesses. More recently, fulfillment warehouses and dropshipping have helped to absorb some of the cost.
Fulfillment warehouses and dropshipping also help take away the headaches of managing logistics, while reducing the need for staff. Typically, a fulfillment warehouse charges $2.50 per item to receive, store, and ship each item. You'll also have to pay shipping costs which come out to $3 per item sent.
If you wish to eliminate the need for inventory storage, use a print on demand company like Printbest. We print only after you receive an order, and dropship to your customers.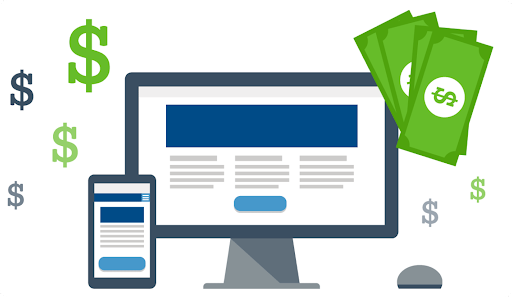 A website is essential for making online sales. It helps consumers find out about your brand, and lets them buy your clothes. 
A custom website for a small business can run between $2,000 and $9,000 if developed by a professional website designer. The exact cost will depend on how complex you want your website to be. If you're looking to build an advanced website, you may have to purchase some additional plugins that can add to the total cost.
Many modern web design platforms have made it easy for beginners to build a professional site with little research and practice. Most of these platforms cost from $6 per month to $50 per month and upwards. The best part is that often the cost of a custom domain and hosting is included in this price.
Other than the website, you may choose to build an online store like Shopify and Etsy, which are other potential revenue sources.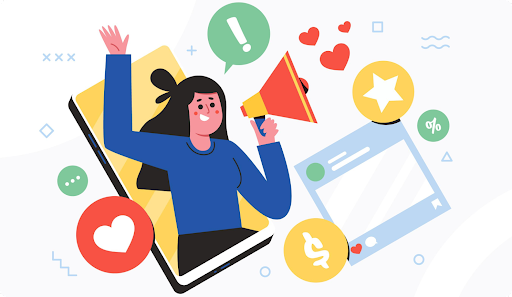 Marketing is essential so people know your clothing line exists. Online marketing is very affordable and more cost-efficient than traditional marketing methods.
Perhaps the most common online marketing method is Pay Per Click (PPC) marketing. Around 79% of marketers claim PPC marketing is hugely beneficial for their business. On average, companies make $2 for every $1 spent on PPC marketing.
PPC marketing is something you can learn yourself, but hiring a professional will get the best results. There are three main types of pricing plans charged by PPC marketers.
You pay the same fee every month, no matter how much time the PPC marketer puts into their work for you. This makes it easy to budget with no surprises.
However, as the PPC agency can be taking a risk by committing to a large amount of time and resources over the long term, they may request a setup fee and a long-term contract. This will mean more upfront investment for you.
The PPC marketer charges you by the hour. With this pricing model, it is very easy to track your spending against your budget. It also allows you the flexibility to change your scope of work quickly if you have an emergency project.
On the downside, if the PPC marketer is slow and inefficient, you'll be paying for a certain number of hours without getting full value.
The PPC marketer's fee (typically 10% to 20%) is calculated on your total ad spend. This means the more you invest in your PPC marketing, the more work the PPC marketer will do for you, charging you more.
On the downside, a poor PPC marketer might use this model as an opportunity to be less efficient, or protect or increase their fee.
No matter which plan you choose, it's recommended that marketing costs remain below 10% of the overall budget.
Licensing or Business Permit Costs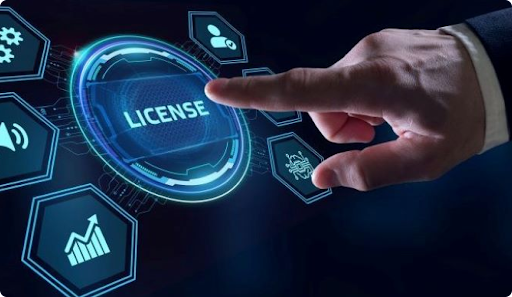 To operate legally, you will need permits and licenses. What you pay will depend on the size and nature of your business, and which state you are living in.
For instance, as a sole proprietorship, you may register your brand under a "doing business as" (DBA) name. This allows you to give your business its own name and identity for branding and marketing purposes. The cost of registering a DBA varies from state to state but typically falls between $10 and $100.
You will also need a Federal Employer ID Number (FEIN), which is free to obtain. You get this number from the federal government, and it helps you identify your business on tax and payroll forms.
As apparels are taxable goods, you will need a license to sell clothes (called a seller's permit). It allows you to purchase raw materials to make fabric without paying sales tax. Also, you can collect sales tax from consumers on clothing items sold. There is no fee for a seller's permit, however, if you already owe taxes, the state may request a security deposit to cover any taxes that could still be outstanding if the business closes. The state determines this amount when you apply.
To prevent others from copying your designs, you may also want to invest in a brand trademark (such as a logo or a marketing tag/slogan). The average cost to trademark a name or logo is about $275 when filing yourself, or between $500 and $2,000 when filing through a service or trademark attorney.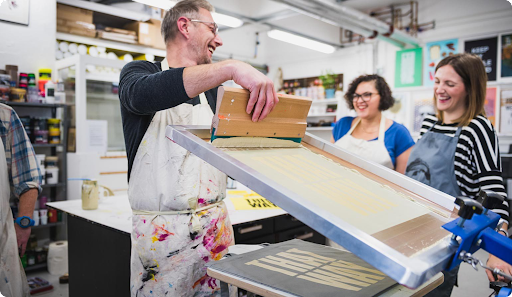 Many people starting out with their own clothing line will do so alone. Even so, you will likely need to employ staff to help you as your business grows.
One affordable option is to hire virtual workers from freelancing sites like Upwork.com. Freelancers are available for as little as $5 per hour, but you should expect to pay more for a virtual assistant with a good track record. Freelancers are a cost-effective and relatively safe choice because you only need to pay for the work done.
Alternatively, you can hire employees if you're a home-based business, but there are regulations to take into account. For instance, if you hire a full-time, salaried worker, you will have to withhold several different kinds of taxes from their checks. Along with taxation issues, there are zoning laws in some residential areas that forbid non-related workers in a home-based business. Make sure that you are on the right side of the law to avoid facing annoyed neighbors or a lawsuit from your local zoning commission.
A full-time employee's salary will depend on where you live, their role, and their experience and expertise. According to Glassdoor, the average salary for entry-level jobs in the United States is $36,071 per year. So, make sure that your business is making enough profit before hiring full-time employees.
Understanding How Much to Start a Clothing Line
The cost of starting an online clothing line depends on your scale and business size. For small-scale production, you can easily begin with $500. But make sure you do your homework first and create a business plan to avoid unpleasant surprises.  
The safest way to start an online clothing brand is to partner with a print on demand company like Printbest. You can design custom products to sell in your store and set your own prices. When a customer buys your product, we'll print the item with your design in as quickly as 1-2 days. Then we'll dropship the order straight to your customer.
What's more, our prices are on average 20% lower on printed apparel. That extra money goes into your pocket as profit! To learn more, visit Printbest.