T-shirts are among the most common types of clothing on the planet and are worn by people from all walks of life. One reason for their popularity is that they are comfortable, making them ideal for casual occasions. T-shirts are also popular sportswear because they allow you to move easily. They are also ideal for warm weather and can also be worn as an under-garment during colder weather.
Not only do T-shirts have practical uses, but they can also be a lot of fun, especially considering they make an ideal medium for custom designs. Modern printing methods also means it is easy for anybody to design their own T-shirts and have them printed. This, alongside the rise of the ecommerce industry, has contributed to a boom in the custom T-shirt industry which is expected to grow at a compound annual growth rate of 9.9% between 2022 and 2030.
Read on to find out more about how to design and print your own custom T-shirts.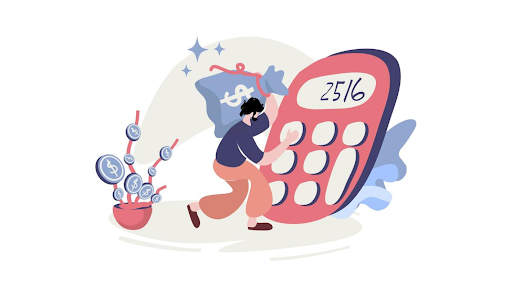 Before you start working on your T-shirt design images, it's best to work out what your budget is so you know how much you can spend and what your financial limitations are. There are numerous factors to consider when working out what you can afford, including how many colors your design has, which can affect how much it costs to have your design made
There are also different printing methods to consider which can affect the price, and different T-shirt options to choose from that can also impact how much your designs will cost. Remember that your T-shirts will need to be competitively priced, or people are unlikely to buy yours if there are similar, less expensive options.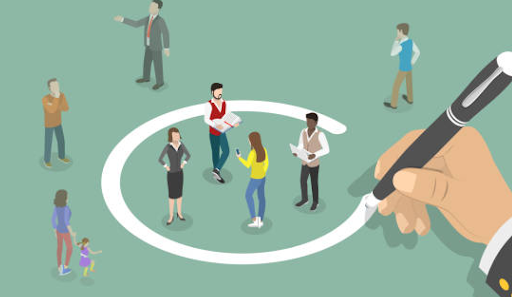 The most successful companies tend to achieve success by working in a niche and appealing to a particular audience. Your niche could be anything, from cartoons to science, but it's best to do some research into how much demand there is for your niche and how saturated the market is. If the market is too saturated, there will not be enough demand for your T-shirt design images and your product will not sell well.
A good way to do some research is to look at competitors and see how well their T-shirts are selling. Platforms like Amazon will give you information such as how many people are buying a particular product, giving you an idea of the demand for that product.
It's best to define your niche before you get started and you should also define your target audience or, in other words, the people who are most likely to buy your products from you. Understanding your target audience will help ensure you continue to create designs that are appealing and sell well.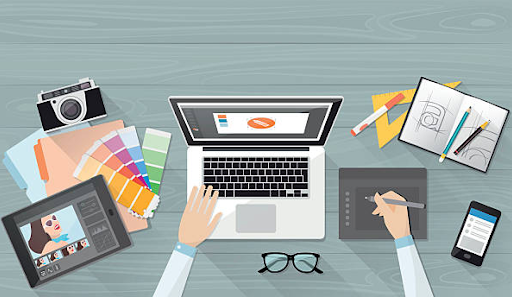 If you're planning on creating your own custom T-shirt business, you may already have designs in mind and you may want to follow a passion. Designing T-shirts and other items based on your passion is a good idea because it will help to keep you interested and motivated, and your passion for the topic can come across in your designs.
When creating your T-shirt design images, it's best to follow the following steps to help ensure you have a design that will sell.
Definition Stage
At the definition stage, you will be getting together ideas for your design rather than working on the artwork. This includes looking at other designs to draw inspiration from. Remember that while it's fine to look to other designs for inspiration, it is not OK to copy outright.
Audience Research
Before you begin creating your designs, you should research your target audience. It's important to know what makes them tick and what appeals to them so you can create designs that appeal to them. You can use your research to create a buyer's persona, which is a caricature of your target audience's most relevant characteristics. Referring to your buyer's persona will help ensure your designs will always appeal to the right people.
Brainstorming
Brainstorming is an essential part of any design process and involves running through ideas with other people. When bouncing ideas off each other it helps ensure you get ideas from different minds, helping you unlock great ideas. You can get together with friends and family for brainstorming sessions, although working with design professionals would be the better option where possible.
Use a Mood Board
It's at this stage that you should also use a mood board. A mood board lets you put together a selection of design ideas and other visuals to help you decide on your design. The board will help you put pieces of a design together roughly to help you get a visualization and feel for the design.
A mood board also makes it easier for you to experiment with colors, the importance of which cannot be underestimated. Color psychology can have a considerable impact on how potential customers feel about your shirts on an emotional level as well as an aesthetic level. With this in mind, you should try and use the colors that are most likely to resonate with your target audience. How many colors your design has can also affect the price, making it a good idea to sometimes go for simple designs with few colors.
Creation Phase
At the creation phase, you will start working on the T-shirt design drawing. Begin by drawing sketches and share the sketches with other people to get their opinion. You can even just ask friends and family, although you can also consider posting your ideas on social media and design websites to get other people's thoughts.
The sketches don't need to be detailed at this stage. Instead, you're more looking for feedback on your ideas rather than the artwork. It's often recommended at this stage to sketch on paper by hand, if you can.
Once you have feedback, you can start working on your designs in more detail. You will also likely need to refine your designs further as you progress.
While it's recommended to hand sketch your initial T-shirt design drawings on paper, it's usually best to work digitally on your overall design so you can give T-shirt design PNG files to printers to work from. T-shirt designs SVG files can also work as well as a range of other file types.
Perhaps the most popular digital design tool is Photoshop and although the software has a steep learning curve, it is packed full of useful designs features.
If you want easier to use options that are affordable free, there are numerous names to choose from, including:
GIMP
Canva
Inkscape
DesignWizard
Adobe Spark
When you've created a final design, it's time to have it printed, but this doesn't mean you stop receiving opinions. Remember to always be on the lookout for feedback from customers to help you with any future designs, while a professional print on demand partner will also be able to give you guidance. Gaining feedback will help ensure your future designs are in demand and sell well.
If you're not artistic, you could consider hiring somebody to help you with your T-shirt design drawings. An experienced designer will also be able to give advice on what will work, and what won't. It's fairly easy to find a designer on freelancing platforms like Upwork. You will also find designers that work within a wide range of budgets on such sites.
Find a Reliable Print Partner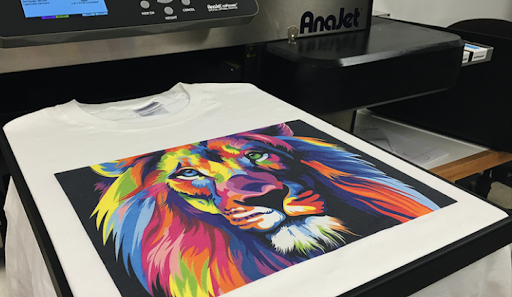 When starting a custom T-shirt business, it's best to find a good print on demand partner to work with. A reliable print on demand partner will be able to print your designs for you and help ensure your customers get quality products, while they can also help ensure your designs are printed accurately and affordably.
Using a print on demand partner will also mean you don't have to invest in stock up-front, helping to reduce your financial risk. If nobody buys your T-shirts, then you're not left with inventory you paid for but cannot sell.
A professional print in demand partner will also send the T-shirts directly to your customers for you, helping to reduce much of your workload.
Sell T-shirts that you designed
Create mockups for free and sell your own T-shirts online without buying any inventory. We'll handle printing and shipping.
The rise of ecommerce helps make it easier for anybody to start their own business, including custom T-shirt companies. Just about anybody can build their own online store even on a very limited budget, while ecommerce platforms also help make it easier for you to manage your business.
Selling T-shirts through your own ecommerce store will also give you flexibility in terms of what you design, making it easier for you to create designs you have a passion for. You also get to choose other factors such as which materials to use, and you can set your own prices.
Before you get started it's best to work out your budget and define your niche and your target audience. Then, you can start researching ideas for your design and look into other details you need to know such as which printing methods will work best.
One of the most important considerations is to find a print on demand partner you can count on. Working with a professional print on demand partner like Printbest will help increase your chances of success by helping ensure a good quality product and overall service for your customers. Another advantage of using Printbest is we don't charge extra for adding print colors, giving you freedom to go wild with your designs.