It's no secret that ecommerce is growing with each passing year. How successful is this? Sales in this venue are forecast to pass $563.4 BILLION by 2025! While plenty of opportunity exists in this field, developing new products to sell online can be a daunting process, especially if you're a newcomer to the field.
The good news is that dropshipping can help you create, package, and sell your products to your customers without worrying about the cost or storage of inventory. With the right product and necessary research, you can take advantage of the revenue that ecommerce has to offer, especially when it comes to dropshipping!
Learning the Benefits of Dropshipping
Determining Your Dropshipping Product
The dropshipping model allows you to buy products from third-party suppliers or print on demand companies AFTER customers order from you. In this way, you don't have to handle the product directly, and you don't have to worry about storing inventory. This saves you money in labor and space when you open your online store. The dropshipping concept works well, whether you're considering a business-to-business operation or are more interested in a business-to-consumer endeavor.
Dropshipping also provides the following benefits:
One of the preeminent advantages of dropshipping is that you do not require any earlier business experience to set it up. All you need is basic information, and you are good to go. It is relatively easy to set up as the required cost is low. You do not need to look out for a warehouse to manufacture or store the products. All these mean that you can start your business today all by yourself.
You can run your business from just about anywhere. All you need is a good internet connection to ensure constant communication between your customers, suppliers and print on demand companies, if you're going that route. The flexibility also means you can operate your business on your own time.
Higher potential for more customers
As an online entrepreneur with a dropshipping partner, you have the chance to expand your market by being able to reach out to more customers. Additionally, using a dropshipping product research tool helps you find potential customers, as it outlines their needs, wants, and requirements. Having this information will help you find products and niches to better target your audience.
Customize your dropshipping items
We'll print your designs on T-shirts, hoodies, mugs, and more. Then we'll dropship them to your customers.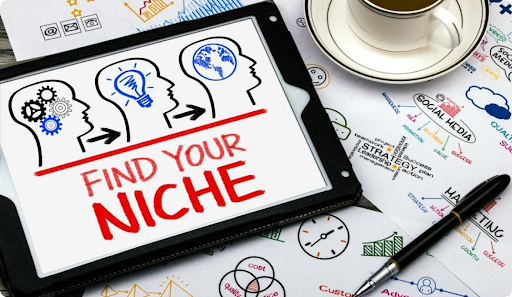 Finding a dropshipper is important. So is determining the right product for that dropshipper—and yourself—to handle. 
To stand out from the crowd, you should find a niche market where you think your business can grow the best. A dropshipping product research tool can help here. It can help you pinpoint products that might be starting to trend, while detailing larger sellers in your particular product area. 
Other ways to find the right products for your business include analyzing your competitors (and seeing what products of theirs get the most response). Pinterest is a great social media site for finding related information on products. Other ideas are to log onto ecommerce store owner forums and online community groups that have an interest in a particular product. Facebook is also a great source when it comes to popular product videos.
While you're researching your particular product or niche, be sure to avoid saturated products. You can tell if a product is saturated by examining if there is any new demand or determining if there is enough interest in the niche.
Dropshipping product research is one of the more important things to do for your online business. Based on your business's goals, here are some things to consider when focusing on product research dropshipping:
What locations does the dropshipper send to? Does it ship regionally, statewide, nationwide, or even internationally? 
What is the pricing system and fee structure? Does the dropshipper charge on a daily, monthly, or annual basis?
What are other clients' experiences? Many times, onsite reviews will tell you what you need to know. Or ask the dropshipper for references. 
How does the dropshipper handle administrative issues, such as returns?
Also be sure that your dropshipper isn't already selling a product you're considering. The last thing you want is competition of this type.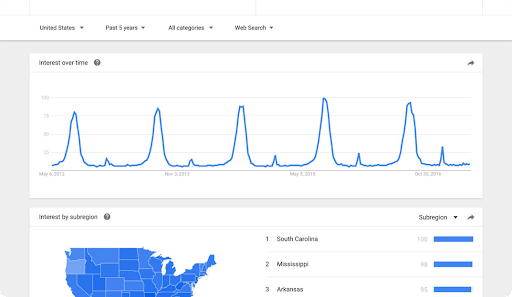 For "quantity" over "quality," tap into Google and its analytics to determine the best product for your ecommerce business. 
Google Trends can be an important tool for a dropshipping or other business. For one thing, Google Trends highlights search term popularity in the Google search engine, allowing you to see if a trend(or product)  is hot or if it's cooling off. Google Trends also offers other data, including demographics and related queries.
Google Trends can help you find your ideal niche, as well as specific and relevant product categories filed under related topics. This important tool can also provide keywords to help your search engine rankings and assists you in locating seasonal trends. Google Trends can also help you look up niche topics by location (such as region or state).
Incorporating the Right Pricing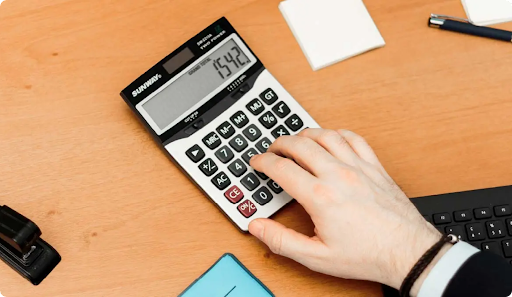 A solid pricing strategy is as important as product research when it comes to dropshipping. One such decision you'll need to make is whether you should offer low-ticket or high-ticket products.
Low-ticket items deal more in volume; think mugs, pens, or water bottles. While these cost less to produce, they don't result in a huge profit. High-ticket items, on the other hand, include furniture, appliances, and electronics. While these are pricier when it comes to producing them, they also can offer higher profit margins. But if you're just starting out, you might want to offer low-ticket items, as research indicates that 80% of younger shoppers make online impulse purchases. So your low-ticket items can mean larger profit.
Aside from determining low-ticket versus big-ticket sales, other dropshipping pricing strategies are as follows.
Tiered markup. This is used when you have many different products with low to high values. It means you won't put higher price tags on your more expensive items, but it also allows you to make more profit from the low-dollar products.
Manufactured suggested retail price. MSRP, as it's sometimes called, has you price your product at its total worth, then discount it for advertising purposes. This helps the customer believe they're getting a good deal.  
Fixed markup. Fixed markup is a basic strategy in which you set a profit margin that remains consistent on every product.   
The general rule of thumb when it comes to an effective pricing strategy is to consider your cost of production, then add reasonable profit. Also be sure to check out the prices your competitors are offering on similar products. Research shows that 63% of shoppers conduct quick Google searches to find better prices for similar products. 
Bringing Print on Demand into the Mix
Partnering with a print on demand company like Printbest adds personalization to the products you sell. This is because a print on demand company offers printing services for products like T-shirts, hoodies, hoodies, drinkware, and mousepads. Printbest prints your unique design and/or slogan on products, then sends them directly to the client. Additionally, some print on demand companies also double as dropship companies—Printbest is one of these.
Print on demand companies can help you save costs when setting up your business. You won't have to buy stock up-front (saving on inventory costs). You don't have to distribute the products. And best of all, you can sell your own designs and set your own prices. 
When it comes to selecting the right one, consider the following:
Quality products. Be sure clothing has a high level of wear resistance, and that items such as drinkware are sturdy
Reliable and quick delivery. Customers want things immediately, if not before. Your print on demand company should provide fast and accurate delivery services.
Ongoing communication. You should be able to get in touch with your print on demand provider at any time, and expect an immediate response.
Ecommerce platform integrations. Your print on demand partner should have the technology means to integrate with some of the more popular third-party ecommerce sites, such as Etsy and Shopify.
Printbest meets all of the above qualifications and more! Our turnaround time is also quick; the printing process takes as fast as 1-2 business days, meaning your your customers could have their products in less than a week. For additional information, log onto Printbest.
Ready to Launch Your Dropshipping Products?
Dropshipping can help you find the ideal product, while working with you to distribute it. Adding a print on demand service can help you go one step further, by personalizing the product. With the above information in mind, it's time to get to work and to find the right products for your ecommerce business!