The Etsy online marketplace has grown significantly throughout the past few years and the upward growth trajectory keeps skyrocketing. The ecommerce platform originally launched in 2005 and is now host to numerous independent artists, creators, and Do-it-Yourself makers, many of whom are participating in its surging popularity. In 2020, the platform had a whopping 4.36 million sellers, for nearly 82 million buyers. What's more, the site generated $1.7 billion in sales in 2020.
If you're selling on Etsy, you know the challenges inherent to the shop management juggle. Here are a few:
Maintaining your ranking
Fulfilling orders quickly
Providing superior customer service
Photographing products
Requesting reviews
Managing stock
Negotiating supply chain issues
Offering a dynamic set of products
Finding ways to offer new products without negotiating order fulfillment or product storage needs might help your business. If this is the case, read on to find out how print on demand can help you diversify your product offering with minimal effort and little to no upfront cost whatsoever. We'll also share a few hacks and tricks to help you amplify your sales. 
Learn How to Manage Print on Demand for Etsy
Print on demand is a system enabling sellers to sell products without having to pay upfront for stock. This is possible through technological integrations whereby the seller creates the designs and sends designs directly to the print on demand partner. The partner then prints the garment and ships it out to the customer, all without the seller needing to process or ship the order for the customer.
There are many print on demand Etsy integration options. According to Shopify, print on demand services "offer an easier way to bypass the time, investment, and risk associated with managing inventory, letting you go from creating to selling custom products at a fraction of the cost than manufacturing them on your own." Many Etsy retailers see an increase in sales after adding a print on demand partner. To enable your store to work with a print on demand provider, head to your shop profile and add them as a production partner. allows its sellers to work with any print on demand provider. 
What to Look for in an Etsy Partner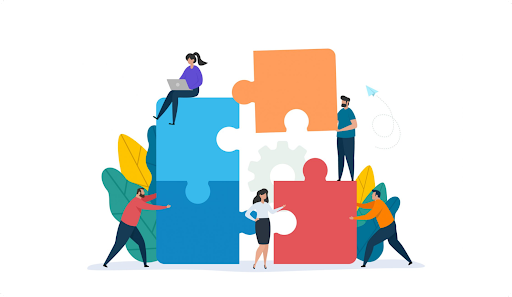 Just as any good business is based on a foundation of solid relationships, choosing the right print on demand Etsy partner is integral to your business success, increased sales, and customer satisfaction. These key factors are worth considering as you search for a print on demand resource.
Quality products: Make sure the products are well made. Consider types of fabrics or materials used in manufacturing and where items are manufactured.
Printing methods: Ensure the partner's printing methods match your needs. 
Delivery, speed, and reliability: Consider the potential partner's turnaround time, as quick and reliable delivery is important to ensure your customers are happy and write good reviews. 
Minimum order size: Understanding the quantity of minimum orders is especially important if you're a new business. 
Affordable shipping charges: Ensure that shipping charges are fair.
Product prices: Consider a partner that allows you to charge your customers whatever prices you choose.
White label option: Ensure that your partner will ship the product under the name of your own brand (not theirs). 
Order volume capacity: Consider how many orders the partner can handle if your product is a massive success.
Printbest meets all of these criteria to ensure your Etsy store is successful. We pride ourselves on providing rapid order fulfillment on an array of quality merchandise with affordable pricing and no minimum quantity.  We believe that trusting business relationships anchor our growth as a company, as well as your growth as a company. 
Fast, affordable, high quality printing
Get your designs printed on T-shirts, mugs, and more in as fast as 1-2 business days.
Optimize Your Store for SEO
You will need to efficiently market to create visibility for your online store. Referring traffic from many other websites helps quite a bit, so consider reaching out to press publications and social media influencers to help your ranking (more info on this below). Optimize your store for SEO by performing keyword research to prioritize ranking for search engines. Check out this Moz article on keyword research for more details. 
You'll want to optimize your account so Etsy ranks your products. Compose product descriptions that use keywords to explain your products, and consider the different factors their algorithm takes into account. The Search Engine Journal article on Etsy Shop SEO is a great resource.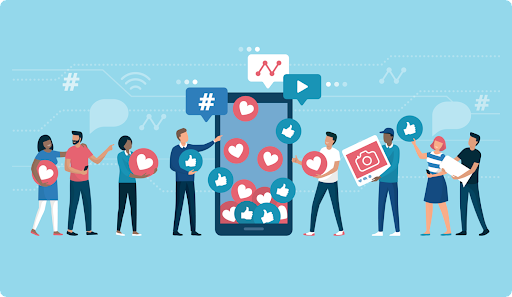 Social media platforms like Instagram and Facebook give access to a vast potential audience, and they are integral to product sales. In fact, around 90% of people buy from brands they follow on social media.
Create an account specifically dedicated to your products. You'll want to connect with your friends and like-minded designers, artists, or other makers to help create an online community. It's worthwhile to consider identifying a few people with large followings, whose style you appreciate. Reach out to them and offer free products in exchange for a post or two featuring your items.
Get social: remember that your online platform and how you interact with others is likely how they'll reciprocate. Be responsive, be kind, be accepting, and comment often on other's posts to help boost your algorithmic ranking on each platform. Check out this Story Chief post for information about how algorithms work.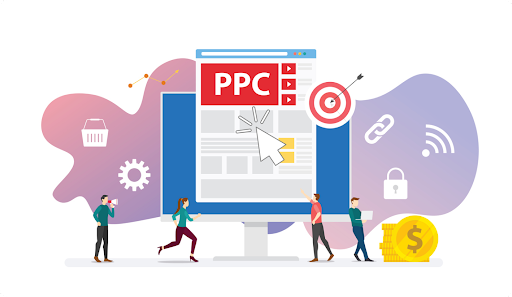 Pay Per Click (PPC) marketing is a very affordable means of marketing your business. Since ads are highly targeted, PPC ads can show instant Return on Investment (ROI) if properly administered. 
While many small- to medium-sized businesses use automated bidding strategies, you can spend as little or as much as you like. While anyone can learn PPC, hiring a professional will get the best results. 
More questions? Check out this Search Engine Journal article about PPC campaigns for more information.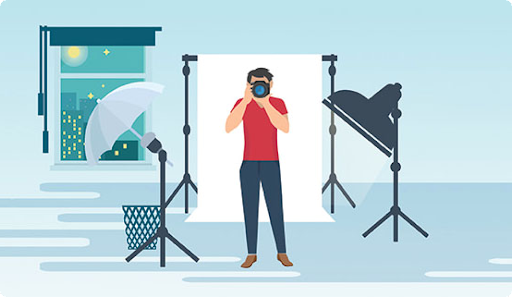 Consider investing some time into product photography for your posts. Beautiful photos are share-worthy, and can help you get noticed everywhere from your Etsy search listings to social media. 
While time is the only crucial investment for kicking off your business branding, you may want to consider hiring a professional or investing in photography equipment. While a professional photographer may charge upwards of $25 per photo, you can also shoot your own.
It helps to have a professional camera, and potentially a light box for product photography. If you decide to forego the professional and do your own photography, check out this primer. Keep in mind that you will need to order a sample product from the printer to take photos of dropship items. 
Pay Attention to Branding
Your business name, logo, and content taken together creates your image or branding presentation. Branding will help your customers associate with your products, and can also create name recognition and brand loyalty with your products. A logo is integral for brand recognition, and it doesn't have to be expensive,
You can try to make your own logo by using freeware such as Canva, or allow designers to bid on logos through appropriate websites. Keep in mind that 67% of people pay $500 for a logo. Remember that the color of your logo is important and should suit your overall image.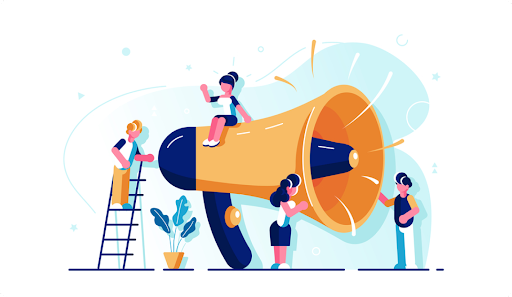 A whopping 94% of customers say promotions online are integral to their shopping process. You can use promotions to gain new customers, and loyalty programs to build brand loyalty. You can also create incentives such as requesting your existing customers leave a review on Etsy for 10% off their next purchase. This helps build brand loyalty, incentivizes existing customers to make new purchases, and has the added bonus of helping your review rankings. Keep in mind that you are between three and 35 times more likely to sell to an existing customer than to a new one, so use promotions to gain new customers and implement loyalty programs to build brand loyalty and repeat customers. Consider offering free shipping if you're just starting out
Link Your Ecommerce Store With Etsy
Attract new customers by building your own ecommerce store. Thanks to platforms like Shopify, WordPress ecommerce themes from ThemeForest, and other solutions from SquareSpace, building your own shop no longer requires excruciating and time-consuming coding. It's possible to buy a prepackaged shop theme. If purchasing from ThemeForest, just be sure to research your developer and invest in a theme with a high rating and lots of positive reviews. Some themes can have development and coding issues. 
While building an ecommerce site begins at $500 or so, creating a store on a platform like Etsy costs much less. You can launch a Shopify store for just $29 per month. Etsy also allows easy integration with your ecommerce store. While Etsy is an excellent ecommerce site for new businesses, it's not the only option. Open up opportunities to reach new customers in broad demographics by opening a shop on Amazon or eBay. 
Don't Forget Your Print on Demand Partner!
A print on demand partner like Printbest makes it relatively easy and affordable to make money on Etsy. You can avoid costly warehouse storage fees and the hassle of shipping directly to your customers with a good dropship resource. You create the designs, and Printbest will print and distribute the products for you! Finding solutions to boost your sales with little or no upfront cost ensures your ability to grow and scale as a business owner. 
Now that you understand the basics about print on demand companies for Etsy, it's time multiply your product offerings (and earnings) with a print on demand partner. Get to it, boss!