Whether you are a creative looking to sell your designs or run a dropshipping business, high-quality product photos are key to increasing your trustworthiness and reputation. Also, nailing the visual presentation of your T-shirts is a must to make as many sales as possible. Whether you are in the early stages of your business or are just budget conscious, don't worry—you can still get beautiful product photos that will make your potential customers salivate.
However, for busy entrepreneurs, this task can feel pretty overwhelming. Here at Printbest, we have your back. We organized this guide by budget size so you can easily find the option that best suits you.
Getting T-Shirt Product Photos Based on Your Budget
Why Good Product Photos Are Important
Pictures are the first thing customers see when visiting the product pages in your store. Photo quality is the number-one most important factor according to 90% of Etsy buyers. This isn't just limited to platforms like Etsy though. So If you don't have a picture you won't make the sale. 
Your photo quality has to be the best you can afford, because photos play a huge role in your customers' purchasing decision. When customers decide whether they are going to buy or not, 93% consider a product's appearance an important factor. If your pictures are overexposed or have a grainy texture, then your customers won't be able to see the true value of your products.
Pictures can also increase your brand's exposure because people who view your store are more likely to share your products with their friends. Visual content is 40 times more likely to get shared on social platforms than text based content.
Look, here at Printbest we get it. You are a business bootstrapper who values their creative wits more than spending money (at least for now). If this is you, you came to the right place, because you don't need money to get awesome T-shirt photos for your store.
Strapped for time? Using a print on demand company is your best option.
If you are in a rush, then make things simple for yourself by using a print on demand company, such as Printbest.
All you have to do is upload your designs onto the website for each T-shirt and we will create beautiful product photos for you. This includes mockups for both the front and back of your T-shirts. You can use these photos in your store, social media, or anywhere you desire. Remember that the more photos you have, the more likely your customer will want to buy.
Pros: 
Clear
Accurate
Allows customers to easily compare the same design on different garments. Perfect for business owners who want to eventually branch out to other products.
Cons:
Boring
Looks like everybody else's product photos on the internet
Does not reflect your branding
Sell T-Shirts and More
Customize clothing, generate free mockups, and add them into your store... all in just a few minutes.
Free mockup generators are perfect if you have more free time.
Sites like Smartmockups.com look similar to mockup generators from print on demand companies, except you have to find an image that matches your product.
Pros:
Adds personality
Automatically generated
You don't need editing skills or software
Cons:
They can still look like a stock image
You need to find the correct shirt to match your apparel product
Free options are limited
Have free time and good editing skills? Edit your own blank T-Shirt mockups.
If you are looking for a more branded and personalized look for your T-shirt pictures, then use a free vectors/stock photo website. All you have to do is download a blank T-shirt back and front, then edit your designs on them.
You can use a free site like Freepik and put your design onto them using a free photo editing software such as GIMP.
Pros:
Lots of blank T-shirt front and back mockup options
Can be tailored to your brand
Cons:
Very time consuming
You need to find the correct blank T-shirt mockup to match your product
Budget Size: Small ($1 to $100)
Having a little extra money to spare opens up your options quite a bit, which can help you stand out. You have two main choices with a smaller budget.
One of the easiest and cheapest ways to create your own photos is by ordering samples from a print on demand supplier such as Printbest. Then take your own photos with your smartphone camera.
One of the best benefits to using a print on demand company is you can order a few samples inexpensively for almost the same price as many bulk suppliers. Not to mention you don't have to deal with storing large inventory or paying shipping fees of wholesale suppliers.
Pros:
Totally customized and unique photos
They can suit your branding better
Target your audience more
Accurately show the actual product
Cons:
Time consuming
Can appear low quality
Hire an image editor or use better editing software.
After you take your own photos, if you have some money left over, you could invest in a professional image editor. But if you don't mind getting your hands a little dirty, you could edit the photos yourself with a quality editing software. 
For example, you could find an editor on Upwork or use Photoshop if you prefer to edit yourself.
Pros:
More professional results
Hiring an editor saves you time
Cons:
You have to confirm the mockup is the same as the actual product
There is a steep learning curve for new software
You need time to find an editor
Budget Size: Medium: ($100 to $300)
If you want to take your images to the next level, you could hire a model for your photos. The cost depends on how long the photoshoot will take. 
You can help offset the price of the model by editing your own photos and using a free/affordable software. If editing by yourself sounds like a daunting task, there are many budget editors available on Freelancer or Fiverr. But beware. You get what you pay for.
Check out the Pixelz blog for additional tips on creating product photos with live models.
Pros:
Photos with people can help your audience feel connected to your products
Provides a realistic representation of your products to build trust with potential customers
Great for your company's social media or advertisements
Cons:
Can be time consuming
If a model doesn't reflect your audience, the audience could feel less connected
Can get expensive if you have lots of products
Budget Size: Large ($300 +)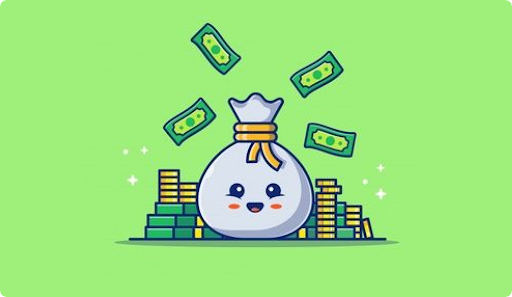 If your online T-shirt business is making cash flow at this point, then investing in a model, photographer, and editor could be the best use of your money.
When hiring a photographer, you have two main options, a freelancer or agency. Either option can be local or all done online. They don't have to be local if you don't mind shipping them your products and you trust they will do a good job. 
If you are going to hire an online freelance product photographer, you can find good ones on Fiverr or Upwork. However, if you have a little extra money, consider hiring a local freelancer or agency to handle your photos. This gives you a more hands on experience to help customize your photos even more. For help on finding the perfect person to work with, use a photographer finder website like findaphotographer.com.
Pros: 
Very professional photos
Saves you time, so you can spend it elsewhere (like on making more sales)
Accurate representation of the actual product
It's possible to reach your marketing goals quicker. In 2019, 40% of marketerssaid that original graphics and photos performed best for them, while only 13% claimed stock photos helped them reach their marketing goals.
Cons: 
You have to wait for photos to be processed and edited
Can get very expensive
If you need lots of photos, you need to schedule a session with photographers and models together, which could be a hassle
The Quickest and Cheapest Option for Apparel Store Beginners
When deciding on how you are going to create your product photos, keep in mind that you have to repeat this process for every new product that you add to your store in the future. Make sure that you leave enough room in your budget for this.
No matter what choice you make, high-quality product photography can make or break your business. The global custom T-shirt printing market size was $3.64 billion in 2020 and is projected to grow 9.7% a year. In a growing market, you need every edge you can get to have a leg up on the competition. High-quality photos could be what you need to stand out to your potential customers. 
But no matter what option you choose, just know that here at Printbest, we believe in you. You can do whatever you put your mind to. Even if you don't have a budget for product photos. Don't fret. Printbest provides free picture mockups when you integrate your Shopify, Woocommerce, or Etsy T-shirt store with our website.
Now that you have the product-photo know-how, start creating and showing off your T-shirts!