Etsy is no doubt one of the best marketplace to sell your artwork and crafts. The platform has over 4.3 million sellers, 81 million users, and 60 million products listed. Photography is a popular category on Etsy, and many photographers use the platform to sell their artwork.
With the benefits of traffic also comes competition. While many sellers make a full-time living on Etsy, 65% earn less than $100 per year from their shops. If you want to stand out and successfully sell your photography prints on Etsy, you can't just upload a few images and cross your fingers. You need to know the ins and outs of how to sell photography on Etsy.
How To Sell Photography on Etsy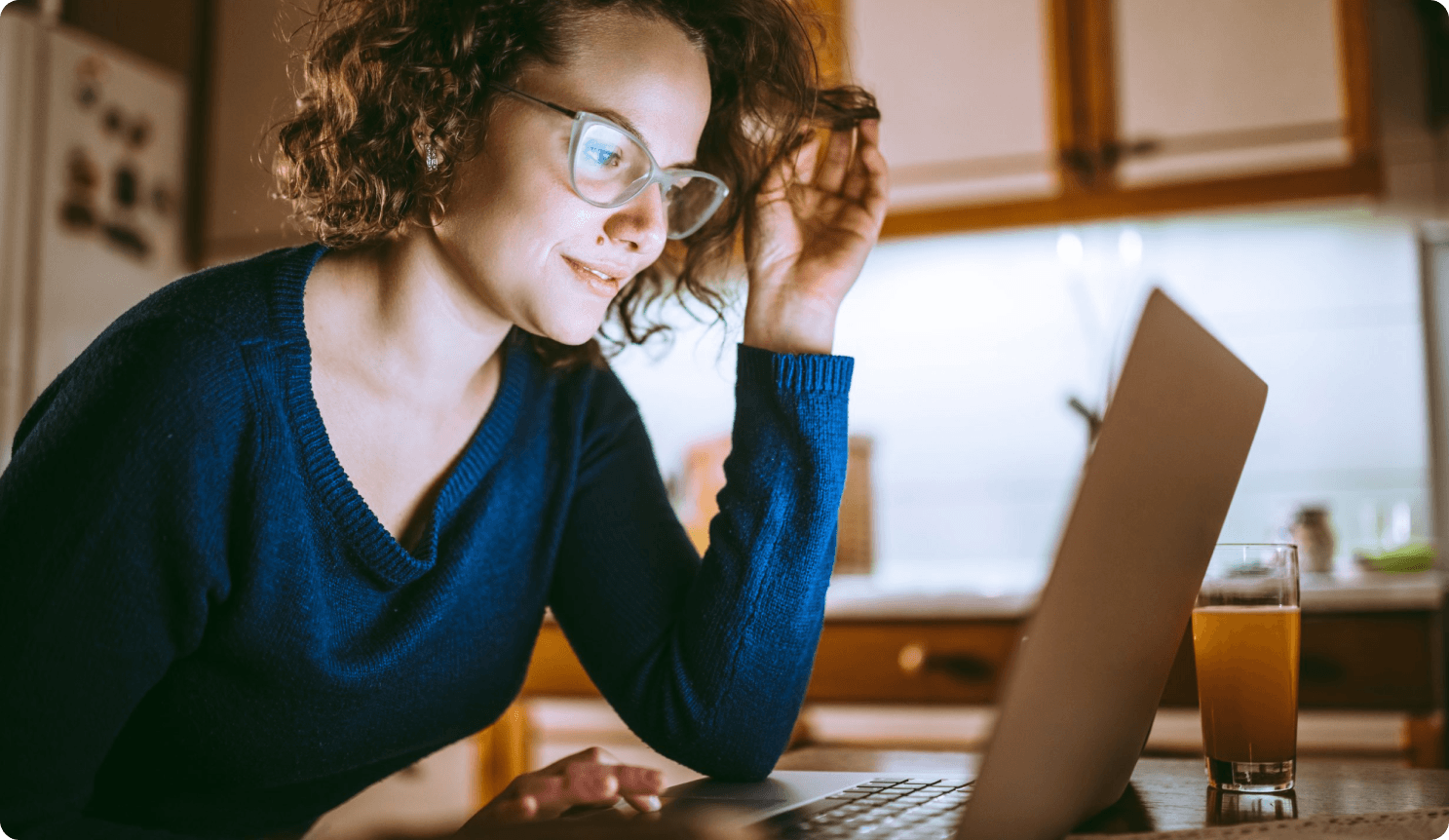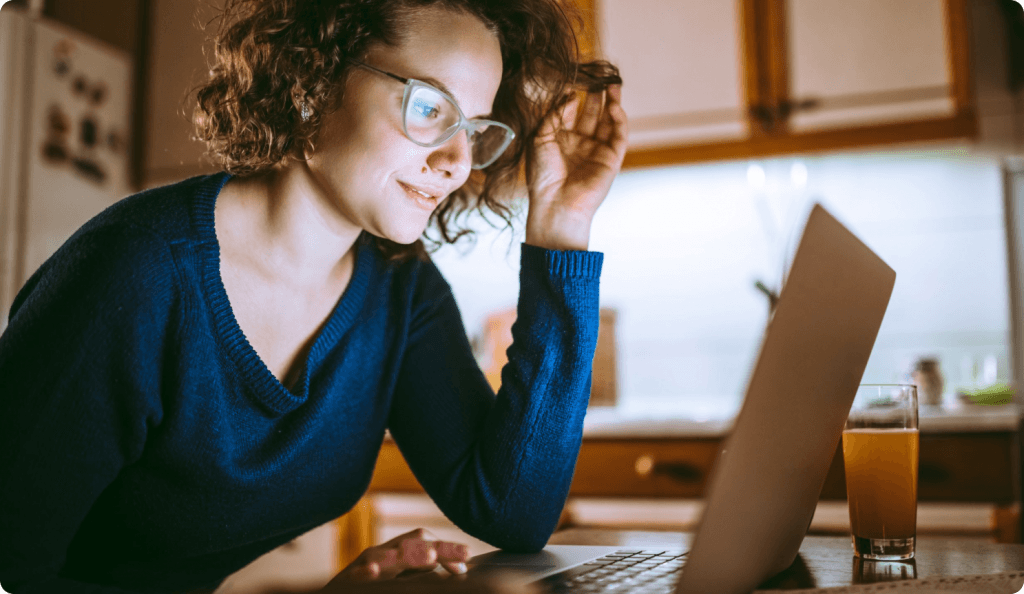 To decide what products you should sell, you need to find out what types of photography people are looking for. Start with a search engine optimization (SEO) research tool, such as Google Search Console, Google Ads Keyword Planner, and SEMrush. Look for keywords with high search volume and that are specific to your subject matter, such as "nature photo" or "flower photo." Don't be afraid to dig into long-tail keywords. While their search volume may not be high, they are often used by shoppers with high purchase intent.
Consider naming your products based on popular keywords (such as "flower photo" vs. "floral photo.") You can also use this process to analyze the best art formats search terms, such as "posters," "canvas prints," and "digital images." If you are already selling online, analyze your sales history to see which products are the most popular, and why they appeal to your customers. You can also browse other stores and use the "most popular" filter to determine what's selling well for other photographers.
2. Sell Physical Products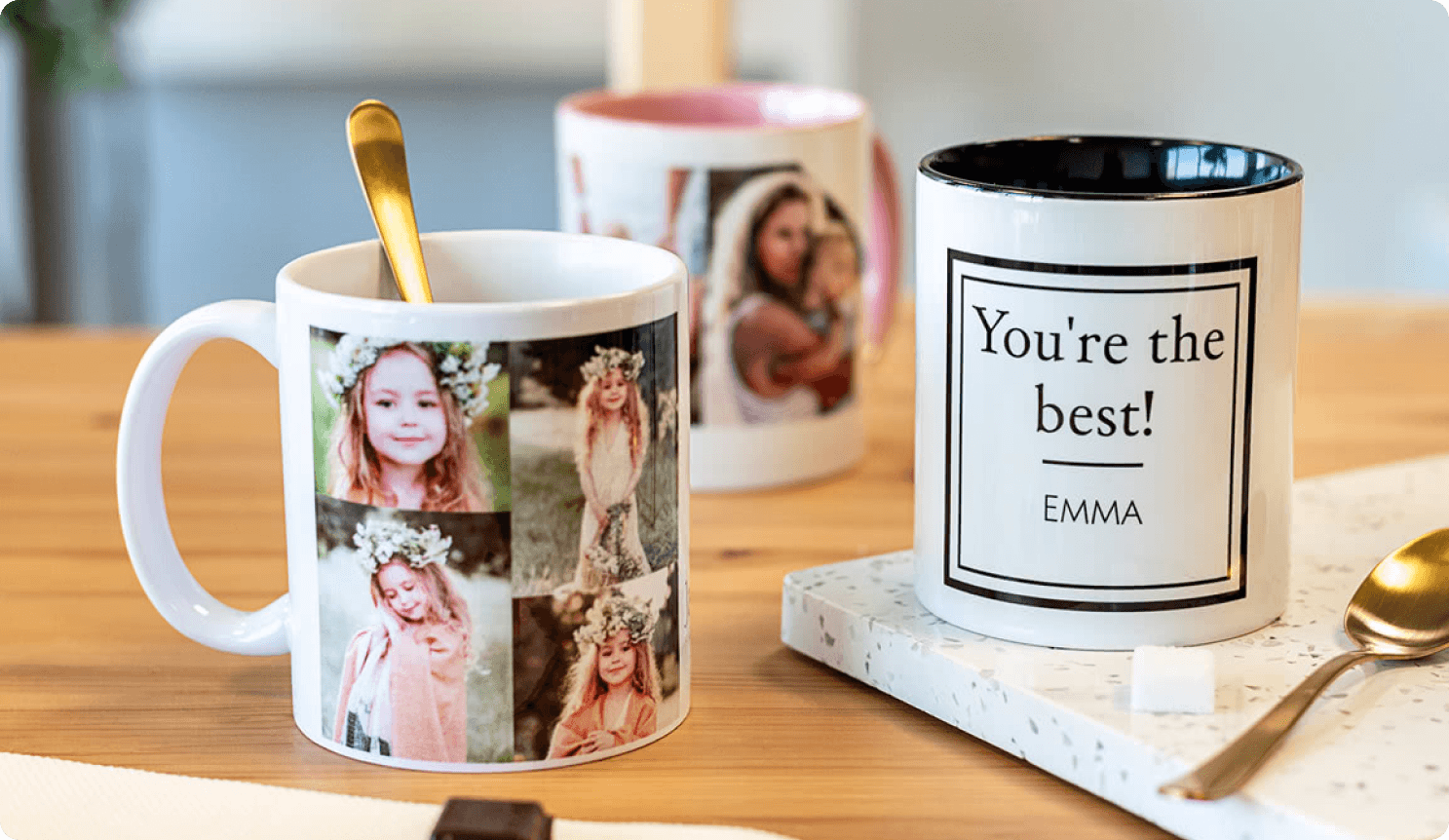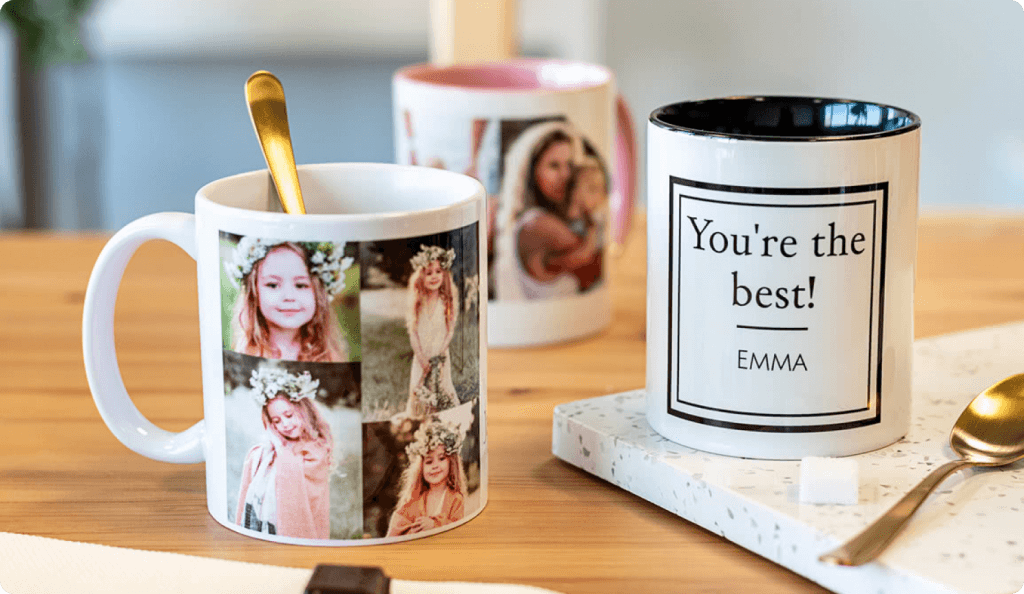 Physical products (e.g. mugs, photography prints) are popular on Etsy because shoppers enjoy buying tangible items that they can touch and feel. However, the last thing you want is to spend money producing a lot of photo prints that end up collecting dust in your basement. Therefore, you should use a low-risk and low-cost method to test your product idea first. 
You can avoid making a high upfront investment by working with a production partner instead of investing in a color printer, supplies, and shipping materials. These partners print and ship thousands of orders — not only do they have the best equipment to create quality products, they also have the scale to keep the cost down. Etsy has specific policies on working with production partners, so make sure to add your production partner to your listing.
To further lower your costs, work with a print-on-demand vendor, such as Printbest. Working with such a vendor means you don't need to place an upfront minimum order quantity. You can conveniently integrate its ordering system with your Etsy shop, and it will produce the order right away after a customer makes a purchase. Many of these partners also offer dropship services, an order fulfillment method that does not require you to pay for products ahead of time and keep them in stock. Essentially, you don't have to pay for the products or manage inventory until you have sold your photos!
For example, Printbest customers can take advantage of 20% lower prices to increase their profits. It takes only 1-5 business days for printing and 1-5 business days for shipping, so you can meet shoppers' expectations without the overhead expenses. 
Start selling printed products
Printbest provides quick and easy print on demand and dropshipping that helps you profit.
When it comes to knowing how to sell photo prints, it's important to understand that physical and digital products cater to different audiences. This means that adding digital photos to your store can help increase your reach. To start selling digital items, make sure you know your rights. Familiarize yourself with how copyright rules work for digital images. Clearly state what your customers can and cannot do with your photos in your Etsy shop policy section.
To get the most of your photos, you can repurpose existing images to create different products or bundles. For instance, each Etsy digital product can contain up to five files. You may offer different sizes of the same image so customers can use them for various purchases, such as phone backgrounds, e-cards, ebook covers, or social media posts.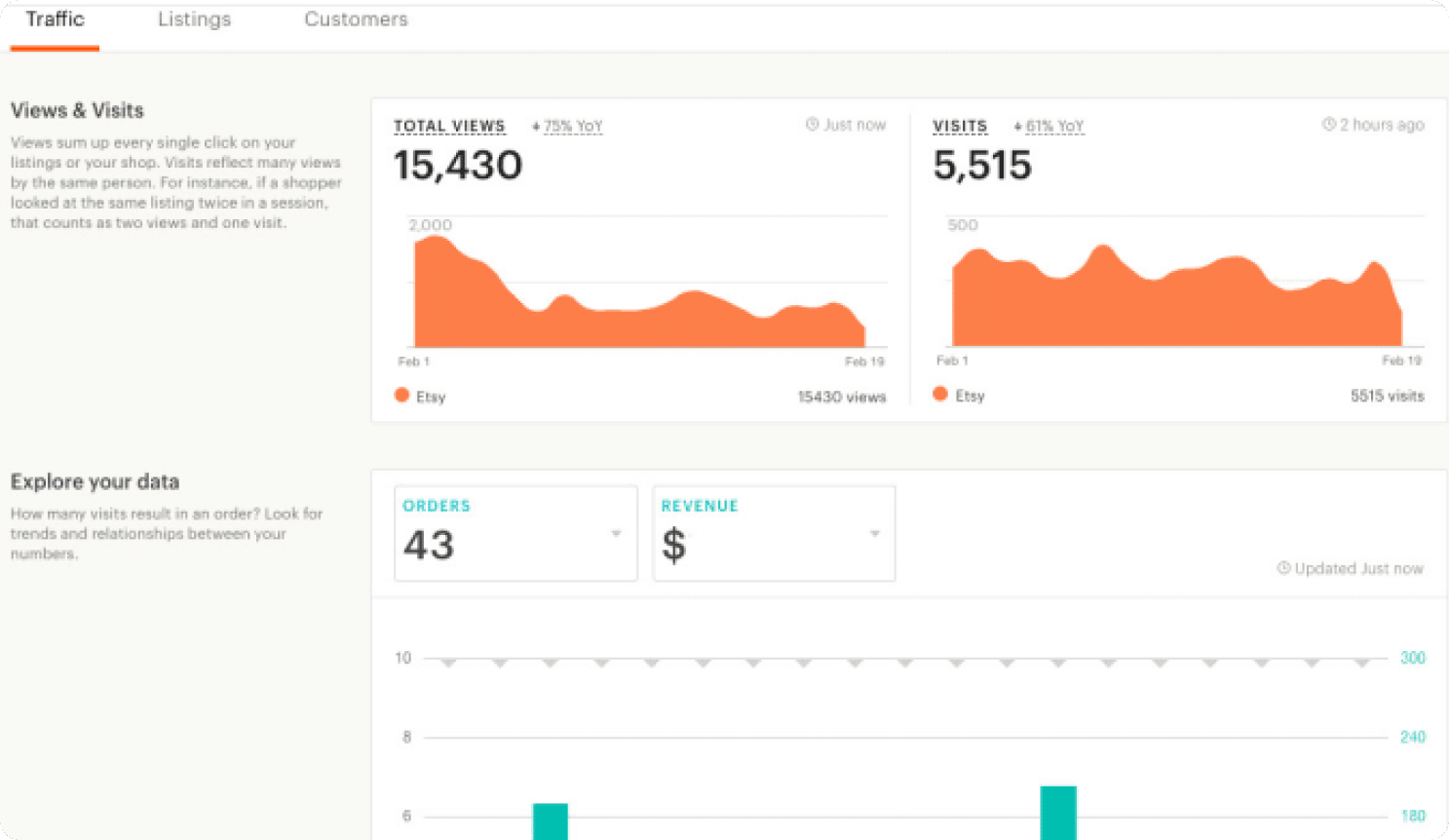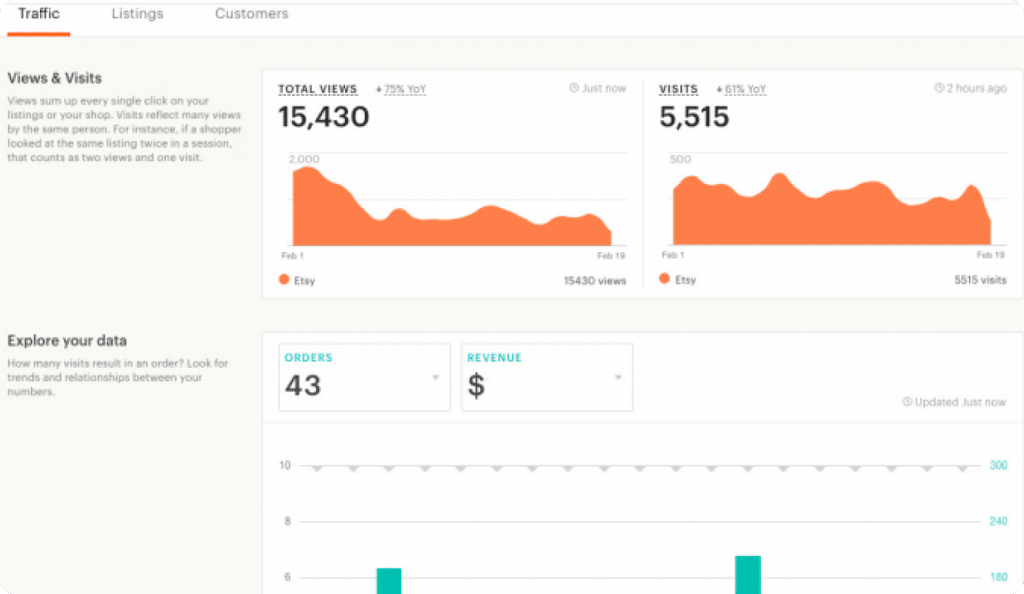 Your work isn't done after you have published the listings! Keep an eye on your sales figure to see what works and what doesn't. Everything needs to be dialed in on your listing, from product selection to the copy. Don't be afraid to experiment and make changes. You can also learn from experts who have "been there, done that" by reading up on outside resources and visiting Etsy forums to learn from the community of sellers.
After selling your photos for a while, you can also draw insights from your experience and sales data. Remember those keywords you found earlier? Incorporate them into your listings, so your products can get found by more people searching for the type of photos you sell. For example, the listing below includes keywords such as "Dahlia," "poster," and "flower photos."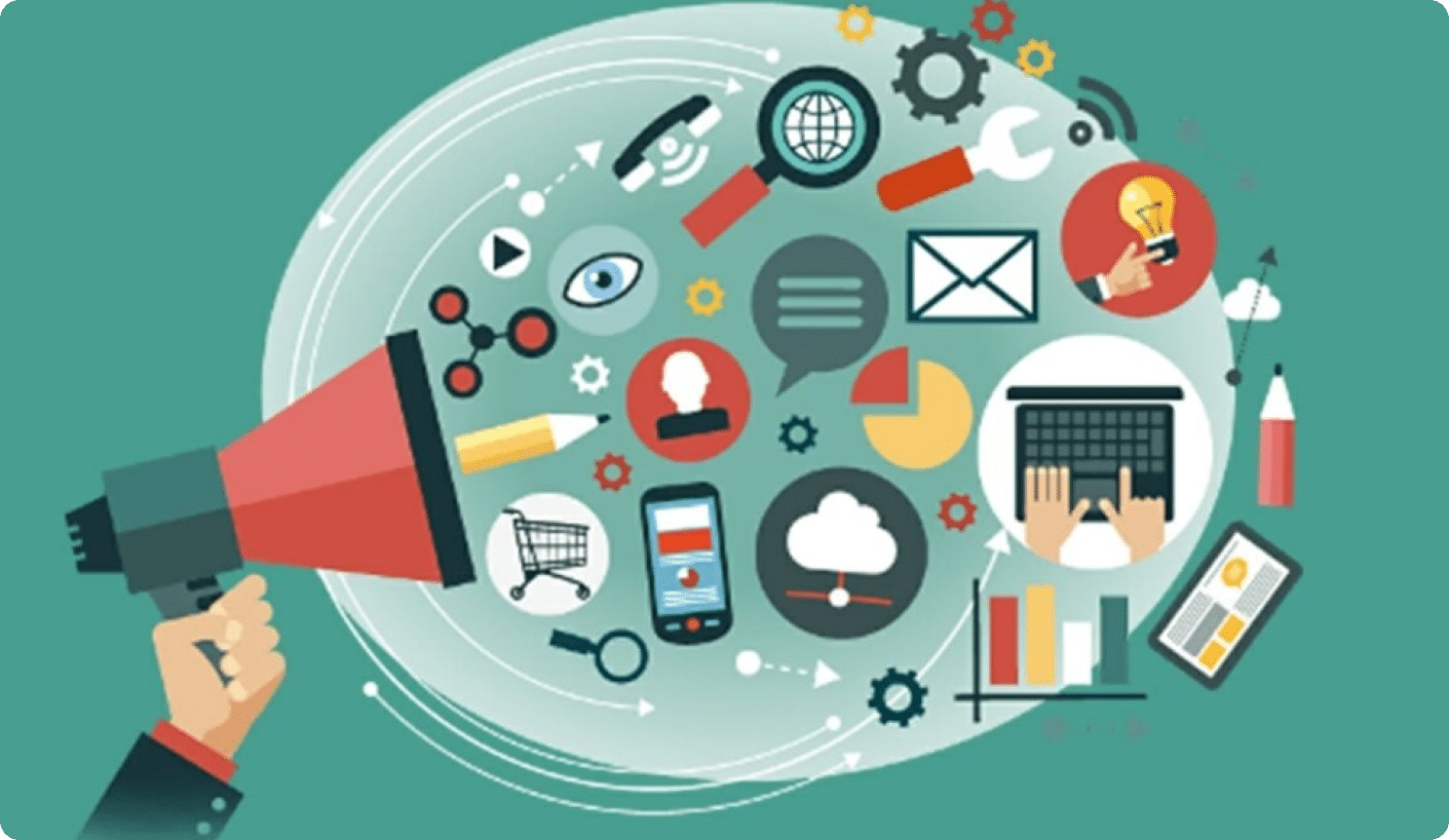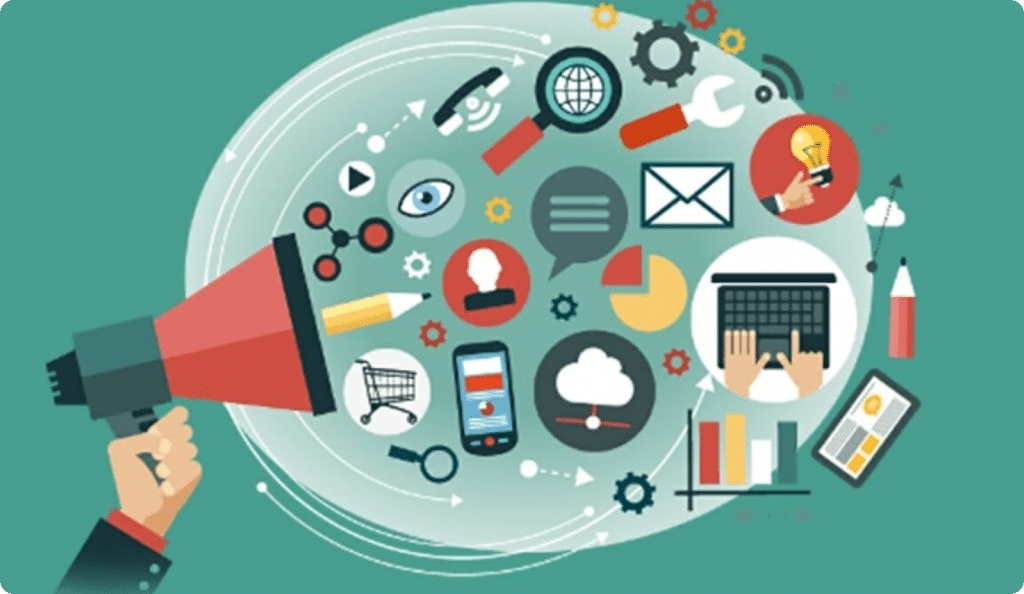 As Etsy becomes increasingly competitive, you can't simply set up your shop and hope for the best. You need to promote your products so more people can see them. In particular, changes in social media algorithms have made it harder to get found in organic search results. For example, Instagram engagement has declined from 1.54% to 0.9% over three months.
To avoid the two common marketing mistakes made by Etsy sellers — not wanting to spend money on advertising and spending too much on advertising — you need to set a budget. Make your ad dollars go further by defining your niche and targeting audience segments that are most likely to buy. Find out where they hang out online and be active on those channels. 
However, promoting your items isn't just about pushing for a sale. Provide value by telling your audience something interesting about your photos or how they can benefit from your products. When promoting on social media, engage with your followers and build trust to keep them coming back. For example, you can share the backstory or creative process about a photo.
6. Follow Up With Your Customers
Did you know that it's much less expensive to keep an existing customer than to acquire a new one? The general rule of thumb is that it can cost you five times more to attract customers, than to retain your existing ones. A loyal customer is also more likely to buy more frequently and spend more with you. It's therefore critical to build relationships with your customers after a sale.
Acquiring new customers costs 5 times as much as retaining existing ones.
Send an email right away to thank your buyers for their purchases. Include a few things in the email to drive engagement:
Give your customers an incentive to return to your Etsy store. For example, you can offer a coupon code, product recommendations based on their recent purchase, ideas to display your prints, and/or inspiration to use your digital images.
Invite your customers to follow you on social media and/or subscribe to your newsletter. This will allow you to continue the conversation and stay top of mind, so they'll return to your store or tell others about your products.
Ask for reviews, which can help you drive conversions by providing the social proof people seek to support a purchase decision. Reviews and ratings also help build instant trust with shoppers. Reach out to your customers by using the messaging feature in the "Orders & Shipping" section in the Etsy Shop Manager. Here's an example of a follow-up email with detailed instruction on how to leave a review:
There You Have It: How To Sell Photography Prints on Etsy
Etsy has made selling photo prints online much easier. It gives creators an affordable way to set up their stores and tap into a large audience. If you have a passion for photography, knowing how to sell photo prints can help you earn money and gain a following.  
There are many creative ways to offer a variety of products based on your artwork, so you can attract more customers and give them more reasons to buy more from you. The right production partner can help you turn your photos into canvas wall art, puzzles, and posters, to drive more sales. Thanks to new technologies, you can integrate your store with a print-on-demand and dropshipping production partner, so you don't have to worry about managing inventory or investing in equipment.
Don't forget to keep improving your products and listings. Experiment to see what works best for your audience so you can promote your items more effectively. Keep building relationships with your customers and stay in touch with them so they'll keep coming back. Also, connect with other sellers to learn from experts who have created success on Etsy!