If you are planning to make money by selling T-shirts, Etsy could be a good place to start for you. Etsy is an online platform that allows you to sell your goods—from clothing and jewelry to artwork. It is curated for those who want to buy unique and quirky products that have been made by the people selling them.
That being said, it is quite natural to wonder; why Etsy, over some other ecommerce platform? Well, here's why:
Etsy connects 81.9 million buyers to 4.36 million sellers
Etsy had 38 million new buyers in 2020
One of the most popular products sold on Etsy is T-shirts designed by the sellers
Moreover, it is one of the very few ecommerce platforms that prioritize transactions centered around handmade items. Of course, you can find handmade products on websites like Amazon, but they're very rarely created with detailed craftsmanship. Considering the size, focus, and customers of Etsy, it is an ideal platform for upcoming entrepreneurs, especially those interested in selling apparel online.
Now, we understand starting a T-shirt business on Etsy isn't something you decide and complete within a day. From understanding the demand to creating a business plan and marketing your products, there are multiple things you need to take care of. 
Hence, to help simplify the process of selling T-shirts on Etsy for you, we will take you through a few pointers. Trust us, it isn't that complicated. By the end of this blog, we are sure you will have a better understanding of how to sell T-shirts on Etsy.
Steps for Selling Shirts on Etsy
Conducting Market Research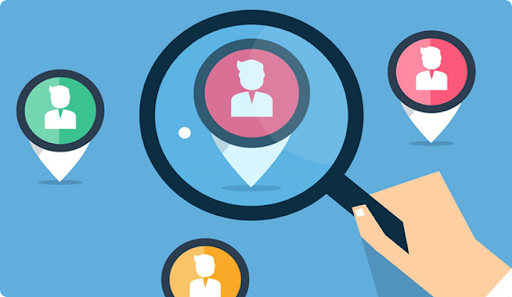 We always recommend starting with market research regardless of the type of business. This activity involves gathering basic information about your customers' preferences. Once you have this information, you will analyze what works for your T-shirt store, which designs are most preferred, buying patterns, and location.
There are multiple ways to perform market research. For example, if you already are selling your T-shirts online, you can start with the following:
Observing customer buying behavior
Analyzing purchasing history
Sending out customer surveys
Reading reviews on social media accounts. 
On the other hand, if you don't have a customer base yet, you can: 
Join and browse through various online forums and social media groups
Analyze the strategy of your competitors 
Starting with market research can help you get meaningful insights to make strategic decisions.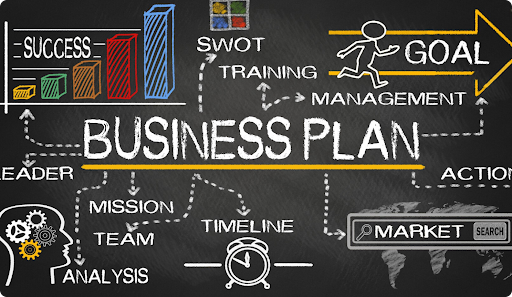 Once you have an overall idea about what you will sell, at what price, and where, focus on creating a business plan. This is the foundation of your T-shirt store, as it will help you plan, structure, and execute each step to start and sustain in the market.
While there is no 'one size fits all' business plan, there is a right way—making a plan that suits your particular business and industry.  Whether you are going ahead with a traditional business plan or a lean startup plan, be sure to include:
Business description
Marketing and sales strategy
Financial projections
Key partnerships with vendors
Value proposition
Cost structure
After you have drafted this document, it will act as a roadmap to bring clarity to your decision-making process, determine your financial needs, reach business milestones, and create strategies to help with your growth.
Finding a Print on Demand Partner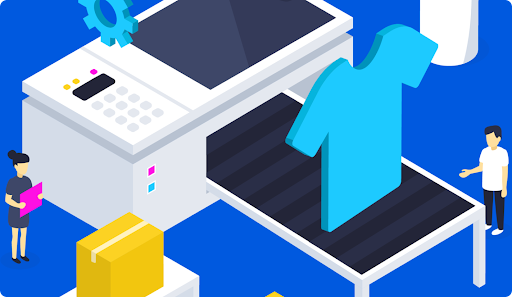 At this stage, consider partnering with a print on demand business. This is a type of business where you work with a supplier to customize, print, and deliver the T-shirt designs you make.
We understand that partnering with another business while you are just starting out might seem overwhelming. But once you consider the many benefits of hiring a print on demand partner, you might have a different opinion.
How does a print on demand business help you run your T-shirt store on Etsy? 
Well, it is quite simple: 
You do not have to print anything in bulk
You do not have to worry about inventory storage costs
You can save time and let the supplier handle operational activities
You get more time to experiment with your designs
No machinery is required, as the POD partner will work on printing, storing, and delivering T-shirts under your brand
All you need to do is choose a partner, upload your t-shirt design, select from a wide range of T-shirt options, and get your design printed and delivered to your customer.
The T-shirts will be sold using your brand and design in this process. There's no doubt about that. The print on demand partner will ONLY take care of the printing and delivery of T-shirts.
When you work with a print on demand partner as part of your business:
You do not have to print anything in bulk
You do not have to worry about inventory storage costs
You can save time and let the supplier handle operational activities
You get more time to experiment with your designs
No machinery is required, as the print on demand partner works on printing, storing, and delivering T-shirts under your brand
All in all, a print on demand partner means you can direct all your efforts in growing your customer base, coming up with exceptional designs, and establishing your brand. 
While we're on the topic, consider Printbest as your print on demand source. We have extensive experience in offering affordable print on demand services to help you grow your business, and fast dropshipping to give you happy customers quickly.
Start selling custom T-shirts
Get your designs printed on T-shirts, hoodies, mugs, and more. Perfect for Etsy sellers!
Now it is finally time to open an account on Etsy. To create a seller's account on this ecommerce platform, you will need to submit your personal details, update your profile photo, and add a bio. The bio section will help buyers understand what your business is all about, so make sure you keep it as simple to understand as possible.
To create your shop on Etsy:
Go to Etsy.com/sell and click on "Get started."
Choose your shop language, country, and currency
Click on "Save and continue."
Update your shop name
Again click on "Save and continue."
Remember, to open your Etsy account, you will need a desktop web browser. Once you have completed the first step and your shop is open, you can manage your shop on the Sell on Etsy app. 
Setting Up Your Storefront on Etsy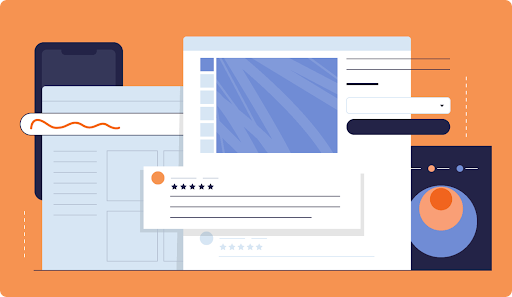 After opening your shop, it is time to complete the shop setup. These steps are necessary to start selling items on this online platform. While doing this, keep the following in mind:
Upload high-quality photos that are an extension of your brand, and can make a strong first impression on your potential customers
Share a short announcement about your offerings
Write a compelling "about us" section. This is where you can share videos or photos about the story behind your product line, how your T-shirt business came to be, and what your vision is for your brand
Write a short introduction for your team members
Summarize your policies regarding shipping, deliveries, returns, exchanges, modes of payments, or any other information that you think is important for shoppers to know before making a purchase
When you have customized your Etsy shop, you can add your product range.
Marketing Your Etsy Store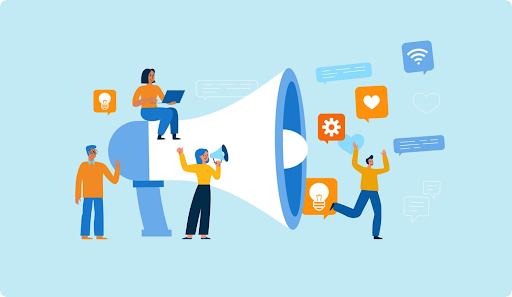 After you have listed your products on your Etsy shop, consider using different marketing techniques to spread the word. You can start by optimizing your product listings so that they are easily available and accessible to shoppers interested in buying customized T-shirts online. Next, you can use social media platforms like Instagram and Facebook. Make sure you create an account on these platforms especially for showcasing your products. This is because
90% of customers
are more likely to buy from a brand they already follow on social media. While you are uploading your products on these platforms, don't forget to connect with like-minded individuals. This could help you build an online community, spread awareness about your business, and eventually drive more sales. You can even consider identifying upcoming influencers who would be interested in wearing your T-shirts. This could help get the word out much faster, and also increase your followers. To learn more about getting noticed on Etsy, you can go through our blog
here
.
Are You Ready To Start Selling Shirts on Etsy With Printbest?
There is no lack of platforms when it comes to selling T-shirts. But if you are someone willing to experiment with your designs, build a brand, and grow your business, Etsy could work out just right.
With ample market research, a business plan in place, a trustworthy print on demand partner, and expertise to market your brand, you will be all ready to start selling T-shirts on Etsy.
The process might seem time-consuming, but it is affordable, and can help you own an online T-shirt store within a short span of time. Working with an expert like Printbest can help you succeed. We offer our services at affordable prices, while printing and delivering good quality T-shirts to your customers.
So, ready to start your online T-shirt business with us? Visit Printbest.com now for your free account!