If you're an artist looking to boost your revenue, plenty of options are available to you. Of course, selling your work is the most obvious method, whether it is prints, music, or any other format. Another option that ties in well with artists is to sell merchandise related to your work and your brand.
Selling merch helps generate revenue directly, but that's not the only benefit. For example, merch can also help to boost your brand's visibility and promote your work. If one of your followers buys your merch, other people will see any designs you've printed on the product.
What's even better is that creating and selling merch is now easier than it has ever been. For one thing, there's the print on demand business model that makes it affordable to have your merch created while also reducing your risk. Another factor is that thanks to ecommerce platforms, it's easier than ever before to have your own ecommerce store created. Plus, the ecommerce industry is booming and expected to reach $5.55 trillion globally in 2022.
Another appealing factor is that artists have a huge range of merchandise to choose from so you're bound to find something that's ideal for you. Artists can also sell their merch on their YouTube channel or any other social media platforms they use.
This article covers some of the best merch ideas for artists to help generate revenue and increase brand awareness.
The Best Merch for Artists to Sell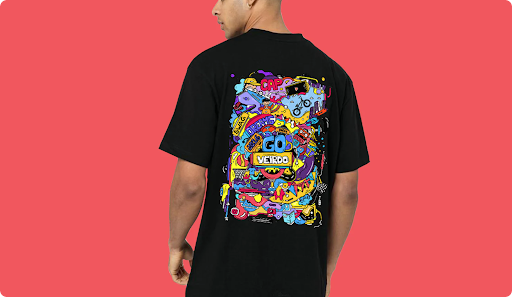 T-shirts are among the most popular type of merch there is, partly because so many people wear them. They appeal to people from all walks of life and can be worn for many occasions. The popularity of T-shirts is unlikely to change any time soon, and the custom T-shirt market is expected to be worth just over $ 9 billion globally in 2032, up from almost $ 3.8 billion in 2022.
T-shirts make good merch for artists for various reasons, including:
A Large Canvas
T-shirts offer a large canvas for artists to work with. The front and back of the garment can be printed on, helping to make your design noticeable. There's also plenty of room for your brand logo to help to ensure your brand gets recognized.
Visible
T-shirts tend to be clearly visible when worn and they are also worn on many occasions, from a trip to the mall to casual meetups with friends. These factors help ensure that your brand gains visibility and appealing designs can make more people interested in an artist's work.
Great Gifts
Another reason why T-shirts make great merchandise for artists is that they make great gifts. For example, if somebody is a fan of a particular artist, then a T-shirt depicting their work will always be welcome. Plus, of course, many people will be more than happy to buy a T-shirt for themselves.
Customize and sell now!
Choose from over 100 products. Customize them with your designs. We'll do the printing and shipping.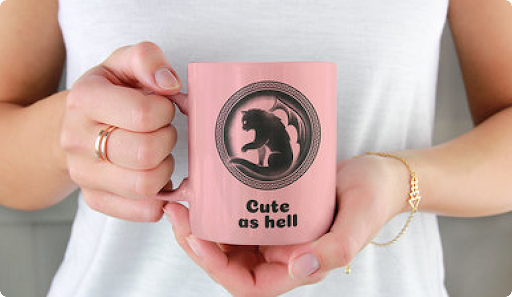 Millions of people use mugs every day, and many prefer to use their own mugs every time they have a drink. That so many people need mugs helps to make the mug industry stable, and it is expected to grow by a CAGR of 9% between 2021 and 2028. The growth of the industry alone makes it a good idea to at least consider selling custom mugs as merch.
Mugs make good merch for artists for various reasons, including:
Great Gifts
As mentioned, people tend to have their own mugs, and this makes them a great choice for a gift. Mugs are ideal for personalization, especially in terms of having names printed on them because it leaves people with no doubt about who the mug belongs to. Mugs also make a great gift idea for people of all ages and from all walks of life.
Visible
Mugs are another item that gets used often, usually at least once a day. While they are often kept at home, some mugs will also be taken to work or other public places where they will be seen. With a bright, eye-catching design, mug merch can help make your brand much more visible.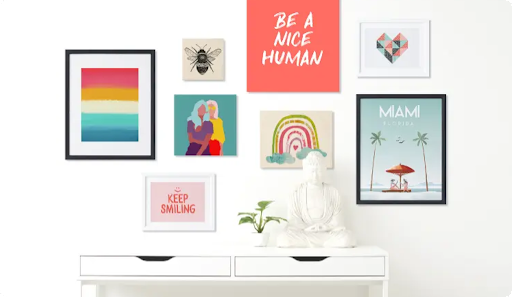 Wall art is popular throughout the world as it makes a great way to add character to any room, and many people are also happy to have wall art created by their favorite artists. There are various types of wall art available, from posters to prints and portraits, making it easier for artists to create something that resonates with their fans. The market for wall art is also on the rise, expected to be worth $17 billion in the US in 2026, up from just over $13 billion in 2020.
Wall art makes good merch for artists for various reasons, including:
Flexible
Artists have access to blank canvases of all shapes and sizes with wall art. As such, they have a lot of flexibility in terms of what they can create. Artists can create designs in just about any genre and style they want, helping ensure their designs will appeal to their fans
Visible
Most people will proudly display their wall art proudly where it's clearly visible, ensuring it will be seen when they have guests. Wall art also tends to stand out, further ensuring it's not overlooked.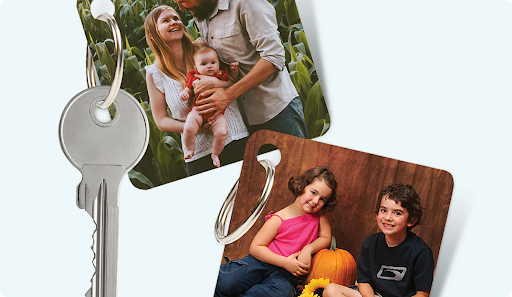 Key chains are another item that will be used regularly, with most people reaching for their house keys or car keys daily. While keychains may not be as visible as some other types of merch because of their small size, they will still help to get your brand noticed.
Key chains make good merch for artists for various reasons, including:
Flexible
Although keychains are usually small, they can be made in a huge range of styles and from many materials. This flexibility helps artists create designs that reflect their work and appeal to their target audience. You can also get creative with key chains, helping you create something that will catch people's eye.
Longevity
As mentioned, keychains are visible, meaning your brand's visibility is boosted. Perhaps even better is that people tend to use the same key chain regularly and for many years, boosting your visibility in the long term.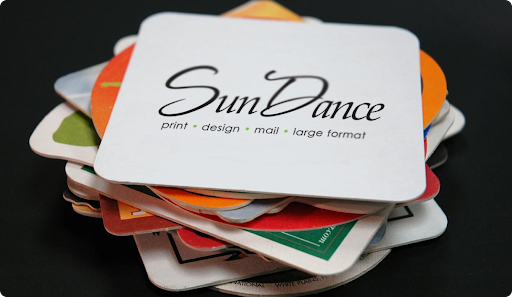 Coasters are great to have around the house to help prevent damage to tables and other surfaces from liquids. They make great gifts, especially for people who enjoy a drink in the evenings, while they can also be used in commercial settings like bars and cafes.
While coasters are often made from card or paper, they can also be made from other materials like wood and cork. Wood and cork are likely to be harder to print on than card and paper, but a professional print on demand partner like Printbest will do the best possible printing job for you.
Coasters make good merch for artists for various reasons. The biggest reason is that coasters are:
Visible
People tend to give coasters to guests to use, making them clearly visible. That coasters are also suitable for commercial environments like cafes will help give your brand even greater visibility. Although card and paper coasters will often be discarded sooner than other types of merch, they are very affordable, making them more likely to be replaced. Coasters made from wood and cook and similar will last for longer, helping to ensure they get seen often.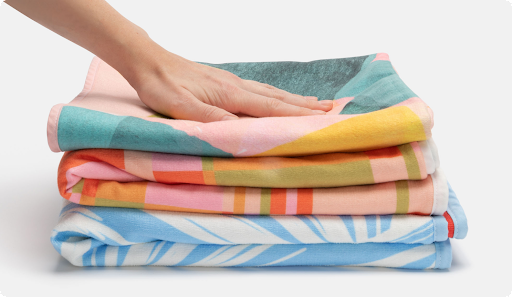 Towels are welcome in any household and will usually get a lot of use. Towels are a much-needed item around the world, and that's unlikely to change any time soon. The bath towel market is expected to rise to just over $17 billion globally in 2026, up from just over $ 11 billion in 2020.
Towels make good merch for artists for various reasons, including:
Large Canvas
Bath towels are usually quite large, giving designers plenty of room to work with and helping ensure designs are noticeable. Towel designs can also be crafted in a way that your logo is on display when they are hung on a towel rack or similar.
Great Gifts
Many people will gladly use their own towel, especially if the design resonates with them somehow. You can also personalize towels with people's names, and they will also work well as a gift with other bathroom items.
Above is just a small sample of merch ideas for artists to benefit from and what works best for you depends on factors like the nature of your designs and your target audience.
Not only can merchandise for artists help boost revenue directly, but it can also increase brand awareness by having your logo on display every time it is used. This makes it a good idea to sell merch that will be used regularly, especially outside.
When selling merch, it's a good idea to partner with a reliable print on demand partner to help you deliver quality goods and a great service to your customers. Using the print on demand business model offers numerous benefits, such as not having to invest in inventory up front, and the products will be sent directly to your customers for you. Printbest is a print on demand partner that you can count on, helping you sell as much merch as possible.