One of the biggest advantages of setting up a print on demand company is that it can be done with limited finances. But is print on demand worth it in terms of revenue? Well, the demand for print on demand software alone is expected to reach $5,937.4 million in 2026, from $1,932.5 million in 2020. So you can imagine how profitable it can be to launch a print on demand store in the coming years.
Print on demand uses a simple business model where you can create your own design and print it on items such as tees, coffee mugs, key chains, and many other products. This means that anybody can start a print on demand company provided they have the skills and are willing to put the work in.
There are numerous examples of people becoming a success with print on demand businesses they started from scratch. Let's take a look at some inspiring print on demand success stories to motivate you toward starting your own venture.
Top Five Online Print On Demand Courses For You
Started by April Showers, Afro Unicorn is a powerful brand that embodies the struggles of an African American woman. From a single mother with not-so-successful businesses in real estate and insurance to a successful apparel brand, April Showers and her prosperous print on demand store are a force to be reckoned with.
Afro Unicorn is one of the most successful print on demand stores and a symbol of women empowerment, particularly in the African American community. Her brand works closely with the local community because she believes you have to build a brand before you build a business, and that community is a vital part of starting a business.
The brand is recognized for its unique unicorn designs that represent African American women and children. You can determine the brand's success from the fact that Afro Unicorn products will be available in over 3,000 stores across the US in 2022.
Afro Unicorn is a profitable business that has maintained a strong connection to its roots and culture.
It uses the unicorn symbol in a broader spectrum of black and brown to empower and motivate women and children of color.
The use of descriptive words like divine, magical, and unique helps Afro Unicorn make the audience feel good about the merchandise and also helps boost their self-esteem and confidence.
It demonstrates how essential symbols, words, and colors are for a profitable business branding.
Get started with print on demand
Start selling T-shirts, mugs, bottles and more with your own designs. We'll print and ship them to your customers.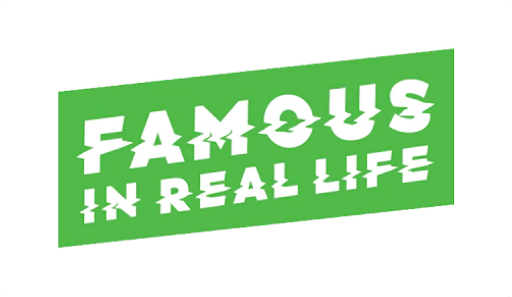 Unique designs inspired by life and people is the secret behind the success of Famous in Real Life. This is another shining example for those who are looking for an answer to the question: is print on demand profitable?
Started by Mike Pasley, an ecommerce entrepreneur with strong marketing and graphic designing skills and a Master of Science degree in entrepreneurship from the University of South Florida, this brand caters to a niche market. However, it wasn't all smooth sailing for Pasley.
It took him years of hard work and switching between different jobs before he started this successful T-shirt brand that made a whopping revenue of $700,000 within one year of its launch. The brand typically has a humorous approach to its designs, focusing on pop culture. Its interesting designs really resonate with the customers' personalities.
Taking inspiration from people around you and upskilling yourself and the technology for print on demand products is the secret recipe for success in this business, according to Pasley.
Pick an unexplored market niche and tap into it.
You may need more research to come up with merchandise that resonates with the target audience, but in the long run, hard work pays off.
Use realistic images on your website. It is one of the main reasons why Famous in Real Life has created a lasting impact in the customer's mind.
Continue to innovate and come up with new ideas.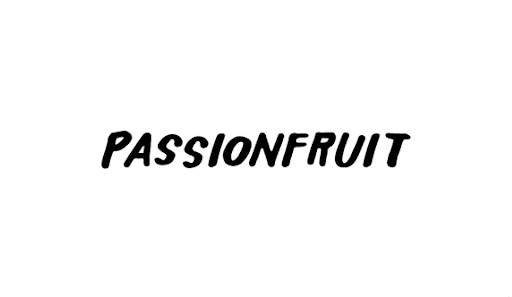 Next on our list of print on demand success stories is PassonFruit. It's a leading Canadian print on demand store and the reason why Liz Bertorelli stepped into this business is absolutely adorable and worth it!
In 2013, Liz had a goal to get a French bulldog, but to get her hands on one, she needed to make an extra $5,000. So to fulfill her dreams, she started an online print on demand T-shirt company as a side hustle along with her full-time job. And guess what? She reached her goal within a few months, but she didn't stop there!
So five years, some tears, and one adorable French bulldog later, Liz is now a proud owner of PassionFruit, an LGBTQ+ apparel brand that aims to celebrate pride all year round with its range of clothing and accessories.
Your business will take time to reach its true potential. PassionFruit took over four years of hard work and dedication before gaining traction.
Use blogs, images, and social media to promote your merchandise. Remember, more exposure equates to better reach.
One of the reasons for the brand's success is active involvement in the pride community. So if you believe in a cause, use strong descriptive words and images on tees, shirts, and other products to get the message across.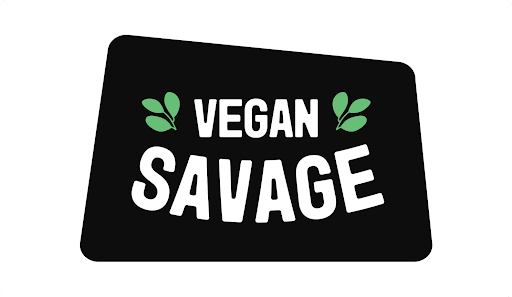 Ferdinand Beck is a vegan fitness content creator and influencer with almost 300,000+ followers on Instagram. Besides being an avid advocate for veganism, he also runs a successful print on demand store called Vegan Savage to promote a healthy vegan lifestyle.
Beck started to test the waters before launching his own print on demand store by buying shirts and tees from stores that promoted veganism. He then decided to start his own business, using his vision to promote what he strongly believed in. Over the years, Beck has used his print on demand merchandise as a promotional and sales tool to grow his vegan business.
His customized merchandise includes caps, socks, mugs, hoodies, tees, and caps to name a few. One of the main reasons behind Vegan Savage's success is Beck's effective use of various social media platforms like Instagram and YouTube to create engaging content that leads to sales. He actively uses his social media handles to promote his merch.
Use of relevant hashtags and constantly coming up with engaging social media content goes a long way in promoting a print on demand store.
Use social media and all available platforms to build a community around your brand.
Beck's print on demand success story is all about sharing what you believe in with the world. His message about veganism proved as the foundation for his successful venture.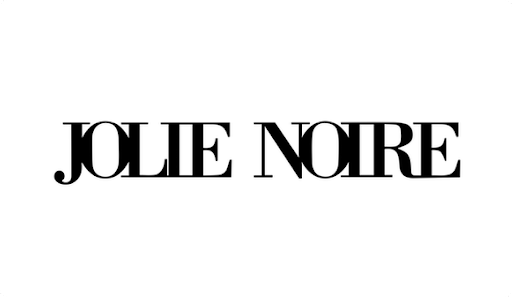 In 2018, Jolie Noire was started by two African American sisters Kimberly and Keyondra Lockett, who wanted to be role models for women of color. Jolie Noire is a French word that literally translates to "Pretty Black" in English. The sisters wanted to create a brand name that empowers Black women and depicts the beauty of the color black.
According to the Lockett sisters, the idea for their company was conceived when they couldn't find graphic tees and other outfits that reflected their culture and identity. And now, their efforts are being recognized as they have partnered with Target. The retail giant is featuring the Jolie Noire collection across its stores to highlight Black culture through its "Black Beyond Measure" campaign.
The sisters added more value to their brand by launching athleisure wear in February 2021 under their Theme Noire unisex collection, closely followed by their Unity and Florals collections. Their products are designed to be comfortable enough to wear at home, yet appealing enough to wear at social events.
Jolie Noire's journey from designing a signature typography sweater to their mega-deal with Target shows how unique ideas, focus on a market niche, and hard work eventually pay off.
Jolie Noire's secret to success is to use eye-catching product descriptions. Using powerful words in a fun way is one reason why their products are popular among Black women in particular.
Positive body image is key; body-positive products with realistic images on the website will reach a larger audience.
Innovative ideas help increase the products on offer.
Inspired Yet? Start Your Own Print on Demand Store with Printbest!
The examples above show that ordinary people can create extraordinary brands with help from print on demand services. The founders of these companies have a vision and are often inspired by the culture and the world around them. These brands also are active within their communities and maintain strong online presences that focus on their customers rather than their products.
Their vision, creativity, and involvement in the community have helped them become successful business owners today. This goes to show how print on demand services with the right leadership and ideas can become successful businesses that are sustainable with long-term growth opportunities.
A print on demand business also gives you the freedom to make great money doing what you love. When you use a service like Printbest, we handle the printing and shipping. All you need to do is create great designs and sell them! It's possible to build a thriving business early on – and how much money you make depends on how hard you work.
If this sounds like something interesting, visit us at Printbest. We'll help you start your very own print on demand business!