With the demand for customization growing among consumers, there's no doubt that the print on demand industry is popular. In fact, the customized T-shirt market alone  is expected to increase by 10% between 2021 and 2028.
Moreover, many young entrepreneurs venture into the print on demand industry as it's extremely easy to set up. All you need to do is team up with a print on demand company for customized designs. Following this, the end product is delivered directly to the customer. Moreover, making a print on demand WordPress site is extremely easy as well!
If you design unique products, you can focus on advertising them and make a lot of money. Such a business is even more successful with the right ecommerce partner. Take a look at some of the best-known platforms and marketplaces that are ideal for your business!
Platforms and Marketplaces for your Print on Demand Store
Currently, Shopify is among the biggest names when it comes to ecommerce marketplaces. In fact, in 2021, a whopping 2.1 million people were using the platform almost every day! So, if you're looking to set up an independent online print on demand store, Shopify is the answer for you!
The platform has a host of features to assist store owners in creating attractive and highly operational stores with minimal effort. 
Standout features of Shopify
Free automated income model apps
Plenty of dropshipping and POD vendors
Accessible multi-channel selling
Smart and efficient Inventory control
Data collection, analysis, and presentation
Standout features of Shopify
Step 1: Choose a Shopify plan or start your free trial
Step 2: Connect to a print on demand app
Step 3: Add products and customize your store
Step 4: Set up payments
Step 5: Launch your store
Get started with print on demand
Connect your Shopify, Etsy, or WooCommerce store to offer customized items, from T-shirts to mugs and more!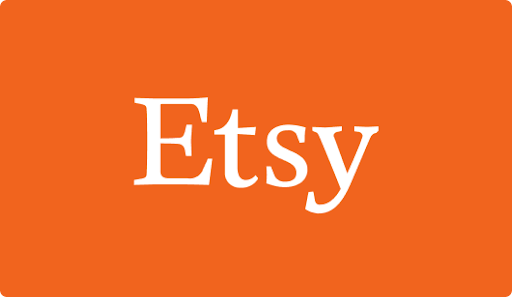 Etsy is an online marketplace where people sell their unique items designed by the seller and other memorabilia. Furniture, art, clothing, and jewelry are all included in the collection. In 2020, it is estimated that over 61 million people shopped on Etsy. Moreover, another study showed that 97% of businesses on Etsy run their business from home. 
Basically, Etsy caters to people who make and and offer unique goods, with the exception of "Vintage" or "Supplies" products, which are also sold on the site. There are many advantages for crafters, artists, and antique and vintage shops who want to sell their goods online.
Additionally, Etsy is a great place to start if you're just getting started with online advertising. Promoted Listings and Google Shopping are two tools you can use to increase the visibility of your products. You can even send out emails to your subscribers with special offers you've created.
Standout features of Etsy
Access to niche markets and built in customer base
Etsy seller community
Turning pastimes into profits
Easy to use
Step 1: Register and fill in your shop preferences
Step 2: Pick a business name
Step 3: Add an initial product listing
Step 4: Decide on a payment method
Step 5: Add a print on demand production partner
Step 6: Add product listings and start selling
WooCommerce Print on Demand
WooCommerce is widely used; in 2021, the platform powered over 29% of all online stores. If you're a beginner, this platform is very helpful when it comes to starting your own ecommerce business. The platform has much to offer, and plugins make it simple to sell print on demand T-shirts and sweatshirts.
Standout features of WooCommerce
Seamless assimilation and expansion
Ease of use and high security
Fee-free transactions
Helpful add-ons, including email marketing, SEP platforms, 100% customization and built-in analytics
Free and open source platform
How to sell on WooCommerce
Step 1: Create your WordPress website
Step 2: Install the WooCommerce plugin
Step 3: Set up your store
Step 4: Decide on a payment method
Step 5: Connect to a print on demand integration
Step 6: Add products and start selling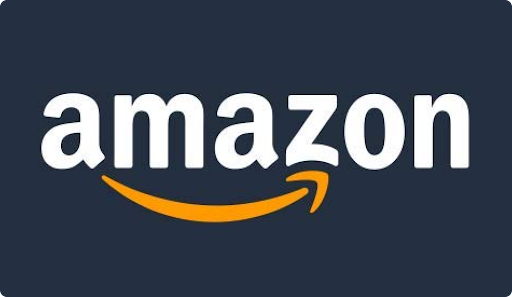 You'd probably be living under a rock if you haven't heard of Amazon! It's one of the world's largest single online marketplaces. How large? Net sales in 2020 were a whopping $386 billion! Furthermore, about 150.6 million people accessed Amazon in September 2019 alone.  And when it comes to print on demand, Amazon is also one step ahead of everyone else. The company recently introduced Merch by Amazon, a great place for on-demand T-shirt printing.
Product pages are automatically generated by Amazon once a product is designed, and the company will reimburse you a percentage of each sale you generate. That being said, their profit margin is extremely low, and they only accept customers who have been invited.
Moreover, a lucky few Amazon sellers also get invited by Amazon to their Vendor Central, wherein Amazon will buy your products in bulk and sell them under their brand, taking care of advertising and delivery. 
In an effort to get an invitation to Amazon's coveted Vendor Central, some Amazon sellers try to generate a lot of demand for their products.
The chance of being invited to become an Amazon Vendor is slim, though, as Amazon chooses from a vast variety of products. Essentially, Vendor Central invites are sent to:
Marketplace vendors who are successfully selling things under their own brand names
Brands that have a lot of interest in the market
Exhibitors with eye-catching items at trade shows
Standout features of Amazon
Backed by a well-recognized brand
No need to keep inventory on site
Effective brand development and cross-platform compatibility
Ability to extend selling time
Product selection attracts a larger audience
Step 1: Select a selling plan
Step 2: Create your account
Step 3: Apply for an Amazon GTIN exemption
Step 4: Connect to a print on demand integration
Step 5: Add products and start selling 
eBay has become one of the most popular ecommerce platforms for customers and small business owners since the early 2000s. You can sell anything on eBay, whether it's a professional product or something you made yourself. The eBay platform reported $27.5 billion in merchandise sold during the first three months of 2021.


A lot of small businesses have shifted their focus to eBay, which is great for customers as they get a large variety of options to choose from at fairly low costs. Customers compete for the best deals by placing bids on the items they want. Using a bidding system, sellers can sell highly sought-after products at a profit. There are millions of active buyers on eBay around the world, making it a great place to sell your products.
Standout features of eBay
eBay products can be listed on social media
The eBay catalog provides product information and customer reviews
eBay wish list tells seller what a buyer might want
eBay Bucks and Bill Me Later price strategies
Step 1: Create an eBay Account
Step 2: Fill out a "Sell Your Item" form
Step 3: Complete the setup for your selling account
Step 4: Connect to a print on demand integration
Step 5: Add products and start selling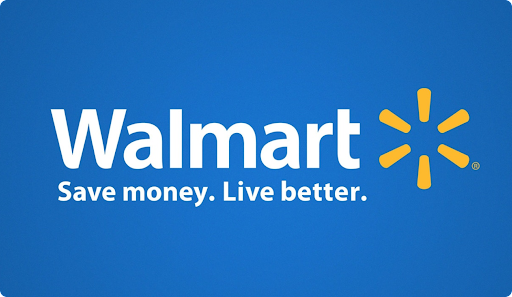 Walmart.com was launched by Walmart in 2000 to enter the ecommerce market. Walmart.com saw 385.5 million visitors in September 2020. Dropshipping is permitted on the site, but you must first apply to sell your products there.
The Walmart marketplace, like Amazon's, is ideal for medium-to-large sellers looking to expand their reach. Getting your products in front of the 110 million monthly online shoppers is possible only after completing the marketplace's application process.
Because Walmart has been around for so long, customers are familiar with the company. You, as a marketplace seller, can benefit from this recognition by having listings that are visually similar to those of Walmart. Using pricing, custom shipments, and return policy information, you can help yourself stand out in high-traffic product categories and increase your sales.
Standout features of Walmart
Greater reach 
Ability to liquidate slow-selling stock
Ability to monitor competitors
Simple control 
No set-up or monthly fee; payment comes from sold products
Step 1: Apply to be a Marketplace Seller
Step 2: Complete your registration and profile
Step 3: Complete your item setup
Step 4: Launch your account
Step 5: Connect to a print on demand integration
Step 6: Add products and start selling
Grow Your Print On Demand Business
The platforms and marketplaces shown above are only a tiny sample of the numerous available online. To get your items seen, you'll need to understand how to optimize your account and listings. Taking the time to promote can boost your online business. And, collaborating with the right print on demand company can help your customers get the best service. Printbest provides one of the fastest and most affordable print on demand services on the market and can be linked with the top platforms and marketplaces. 
Printbest presently interfaces with Etsy, WooCommerce, and Shopify print on demand stores, with further integrations on the way. So, if you're looking to integrate your print on demand business with multiple e-commerce platforms and marketplaces, collaborate with Printbest! Visit our catalog to discover what exceptional products you can create!