T-shirts are comfortable, affordable, and fun, making them one of the most popular types of clothing worldwide. In addition, it is now very easy to have t-shirt designs printed, and many companies have opened online stores selling their t-shirt designs.
Modern printing methods and the rise of the ecommerce industry have resulted in a surge in the custom t-shirt industry. The sector is expected to reach almost $3.1 billion in 2025, up from just over $2.2 billion in 2022. Because people can now create their own designs and have them printed, an uncountable number of t-shirt designs are available.
However, as with all other types of clothing, t-shirt trends come and go, and it's important to be up to date with trends to ensure your designs are in demand. Here, we look at some of the top t-shirt design trends for 2022.
Top T-Shirt Design Trends For 2022
Crypto is a new trend that is taking much of the world by storm, with millions of people around the world investing in the new currency in the hope of making huge profits. As such, whole new communities have sprung up around the industry, and crypto inspired t-shirt designs are also seeing a rise in popularity as a result. Ecommerce stores have taken notice, making crypto one of the design trends of 2022.
Crypto is conducive to good t-shirt designs because crypto images are often bold and colorful. Such designs include cryptocurrency symbols and other images related to the industry. Alongside crypto is non-fungible tokens (NFTs) which are also seeing a huge surge in popularity. NFTs typically involve the use of imagery, meaning much of a designer's work is done for them.
This example below shows how crypto designs can be appealing, even to people who are not crypto fans.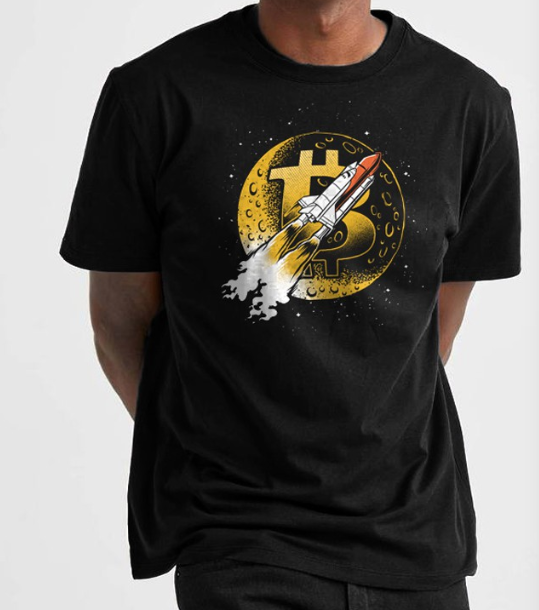 Start selling custom T-shirts
Customize and sell T-shirts online quickly and profitably with Printbest's print on demand services.
Pixel Art has also recently seen a surge in popularity, and t-shirt tends have followed suit. The rise in popularity is thanks partly to the arrival of NFTs which will often be made using pixel art graphics. The simple block designs of pixel art can be great to experiment with, allowing for creative designs that are colorful and look fantastic despite their simplicity.
The simple nature of pixel art also helps make them ideal for t-shirt designs. Pixel art designs can also be made to reflect just about any topic, even taking complex images and reducing them into a simplified, pixelated form. 
The pixel art example below depicts the Bag of Holding from the popular computer game, Tibia.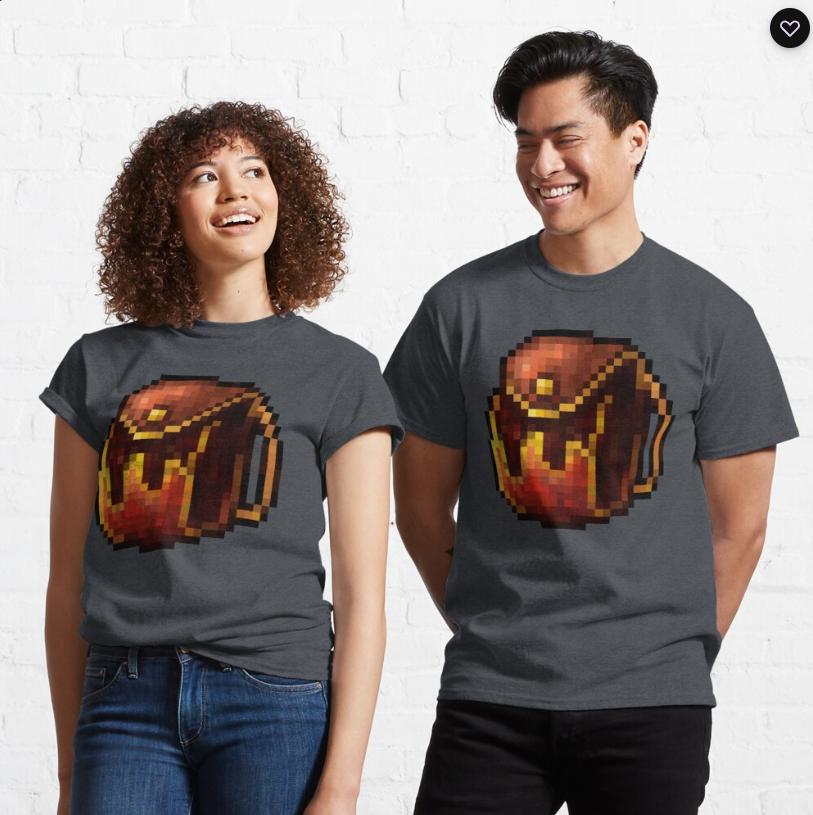 Anybody looking for t-shirt design trends for 2022 should not overlook retro themes. Retro t-shirt designs are popular partly because they help remind people of previous times when life was good. However, retro designs are not necessarily popular because they help people reminisce about the good old days. The designs are also popular simply because they look great, regardless of the wearer's interest in the topic.
Retro designs are also very flexible, allowing designers to combine the theme with a wide range of topics, new and old. In addition, retro themes can be a lot of fun and focus on humorous topics specifically, while they can also be used to add an interesting twist to more serious topics.
The retro design below is a great example of how retro themes can be combined with other popular themes, such as zombies.
Anime has been around since the 1950s and has held steady popularity since, albeit with increased popularity in recent years. The genre is set to be one of the top t-shirt design trends in 2022. Anime has developed quite a niche following, with many people knowing all about the different characters almost religiously. Although animated anime movies are popular, the movies and cartoons themselves use many still images, making them ideal for t-shirt designs.
We can expect to see anime's popularity hold or increase in 2022, which will result in more anime t-shirt designs being created. As well as the popularity of the anime genre, anime t-shirt designs are a good idea because they translate well when printed on fabric. The images look great and are often striking while also not overly complex. 
The anime example below shows how the genre can look fantastic without being overly complicated.
People have long been fascinated by zombies, and they have been represented often in recent popular culture, including t-shirt trends. Whether it's TV shows, movies, games, or any other medium, zombies are everywhere, and they look set to remain popular well into the foreseeable future. There's no reason why the popularity of zombies will wane any time soon, and we can expect to see various zombie design trends in 2022.
Although zombies are typically scary horror characters, they can also be a lot of fun. Zombie designs can be colorful and look fantastic, helping us forget about their gruesome nature. There's plenty of scope to add humor to zombie designs, such is their flexibility, and they will be particularly popular when Halloween approaches.
This zombie design shows how the genre can be fun and that designers can get creative.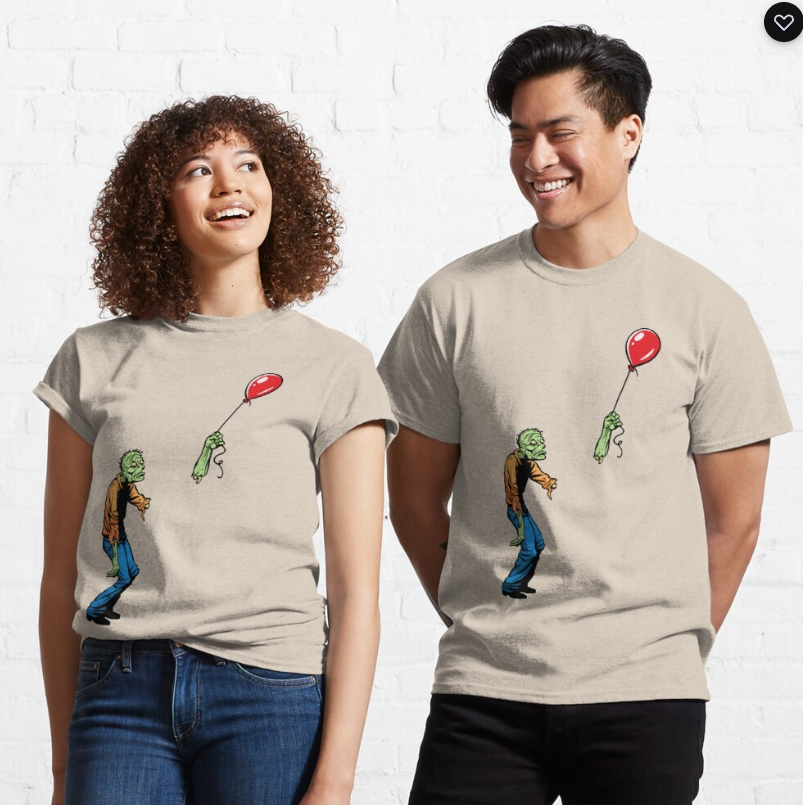 Recent events in Eastern Europe have caught the world's attention, and countless people around the planet are hoping for a peaceful resolution. Of course, Ukraine is not the only time the world has experienced war, but it has highlighted just how terrible fighting can be to the Western world. T-shirt designers around the globe are bound to be in tune with public sentiment, making it likely that peace will be one of the most popular t-shirt design trends for 2022.
Peace designs don't necessarily have to be serious; they can be quite the opposite. Humorous designs can be used to mock instigators of wars and other conflicts while also respecting the people who have suffered. Peace topics are also a great opportunity to tap into wonderful design opportunities, such as doves, flowers, and other symbols of peace.
This design uses watercolors in a colorful and creative way to make a peace symbol.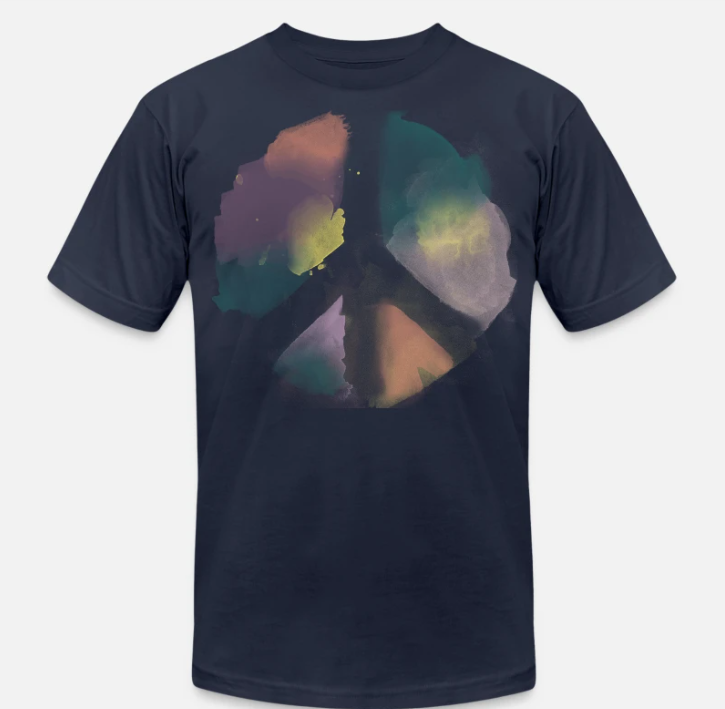 People around the world are becoming increasingly aware of the need to preserve nature, with various natural disasters helping to highlight the problems the world will face. It's a topic that many people understandably feel passionate about and are happy to share their thoughts on it. One great way to achieve this is to wear nature and conservation inspired t-shirts, which can help people get their opinions across passively.
T-shirts on the nature and conservation topic don't necessarily have to be serious or somber. Instead, they can appeal to the beauty of nature instead, meaning designers will have plenty to work with. Indeed, nature has already created some stunning art herself, giving designers a head start.
This t-shirt uses a popular conservation theme and looks stunning while sending a clear message.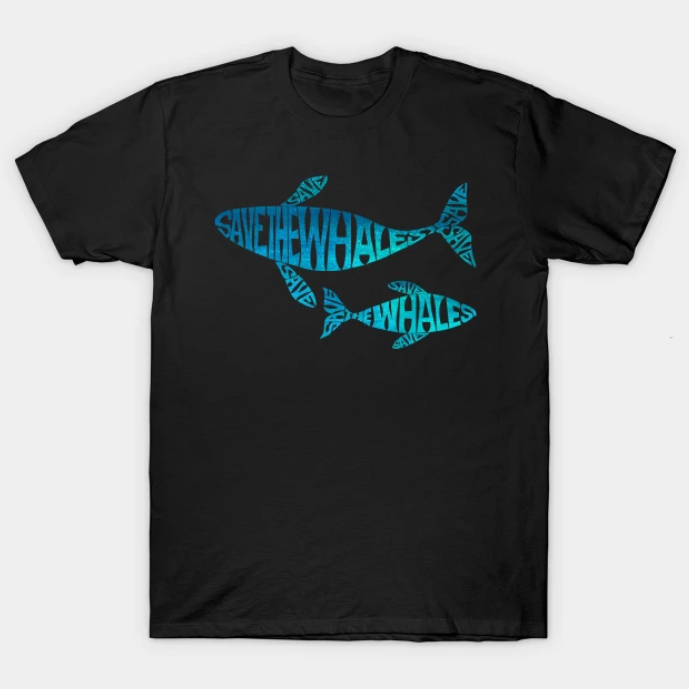 While complex designs are often the most beautiful, that doesn't mean simplicity can't also be attractive. This is reflected in another popular trend which is text-only designs with no imagery other than words printed onto a t-shirt. The text-only trend has actually been trending for a very long time and looks set to continue trending well into the future.
Although working with text only might not sound creative, there's still a lot that designers can do to make appealing designs. For example, the text itself can be decorative, helping to make a t-shirt that's aesthetically pleasing. On the other hand, designers can focus on the message instead and having text only helps bring people's attention to the message where it might otherwise be lost. 
There's also no shortage of inspiration designers can use for text only designers, from famous inspirational quotes to jokes and puns.
This text only design sends a positive message.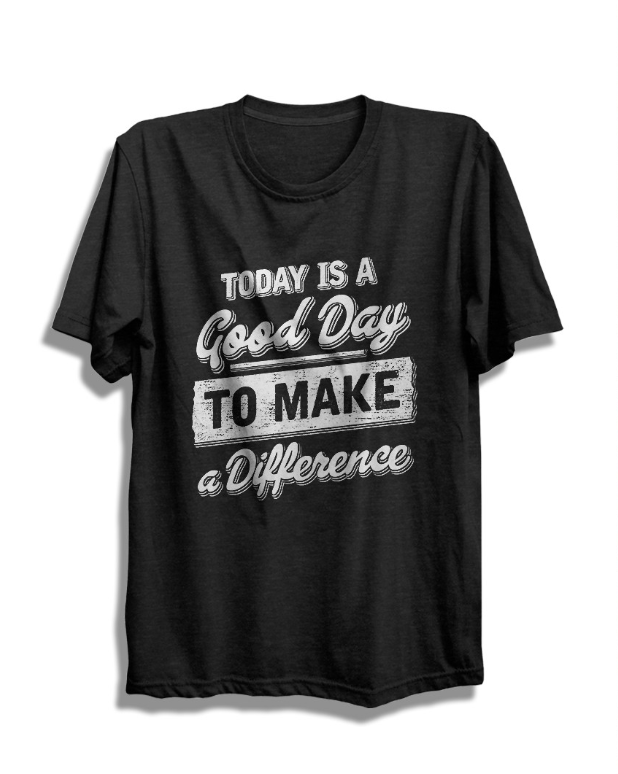 Keeping up with t-shirt trends will help designers come up with ideas that are likely to be in demand, helping to ensure they sell well. With so many potential topics to take inspiration from, designers should have plenty of material to work with, leading to a huge variety of designs.
If you want to know what's trending, you can check out your competition to see what they're doing and what is selling. You can also use tools like Google Trends that will help you see which topics are trending, giving designers insights into which designs will work.
However, as important as making the right designs is, it is far from the only aspect that will help make your business successful. Other factors include working with a print on demand partner you can count on to print quality products and send them to your customers in good time. If you are looking for a print on demand partner you can count on, the team at Printbest will be delighted to help.