If your shipping settings are not set correctly, you may encounter this message during Shopify checkout:
Your cart has been updated and the items you added can't be shipped to your address. Remove the items to complete your order.
To fix this issue, follow the steps below:
Step 1: Go to Shopify Admin > Settings > Shipping & Delivery
Step 2: Under General Shipping Rates, click Manage Rates.
Step 3: Make sure you have SinaLite rates in both the Canada and the USA sections.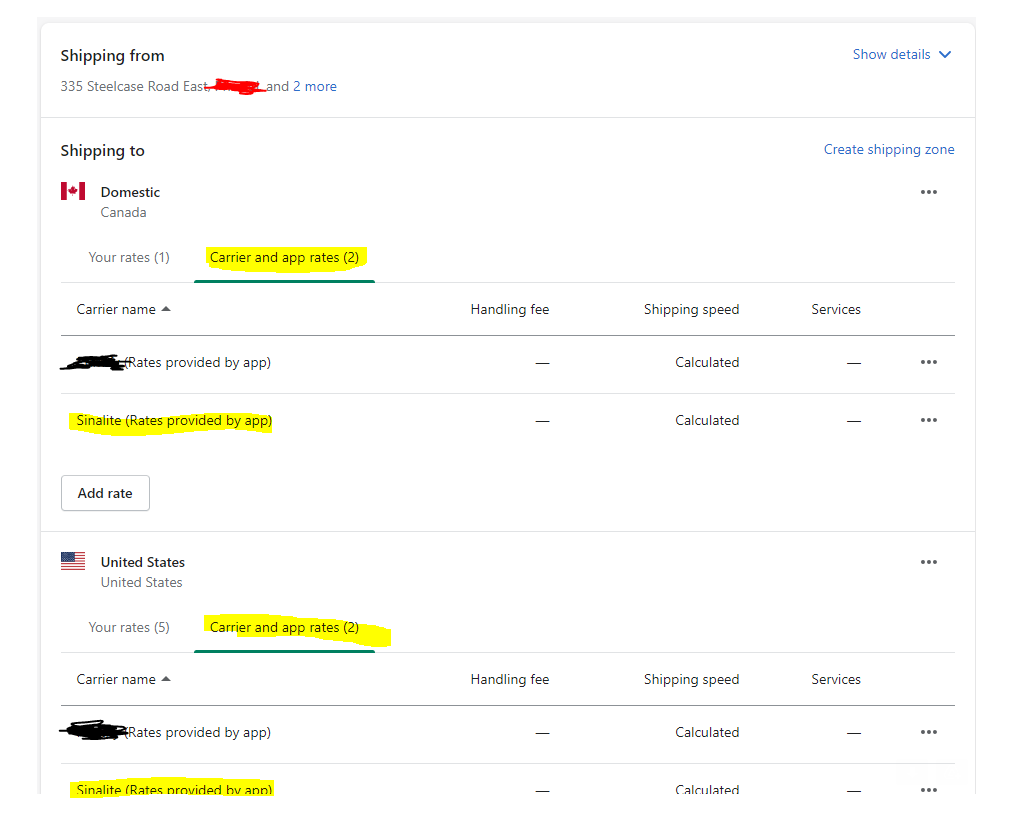 Once you have these shipping settings, you should be able to proceed with checkout.