As of 2022, the starving artist stereotype is dying. More artists are creating full-time incomes for themselves online than ever before. 
There are dozens of ways to make money online as an artist, but one of the most lucrative is to place your design on products that people buy. Basically, you upload your existing art designs using a print on demand service such as Printbest, which then places your artistic creation onto various mugs, apparel, or other products. You could start earning income almost immediately. Wondering how to be an artist and make money is a thing of the past. Read on to learn how to sell art online and make money.
Making Money as an Artist — 11 Ways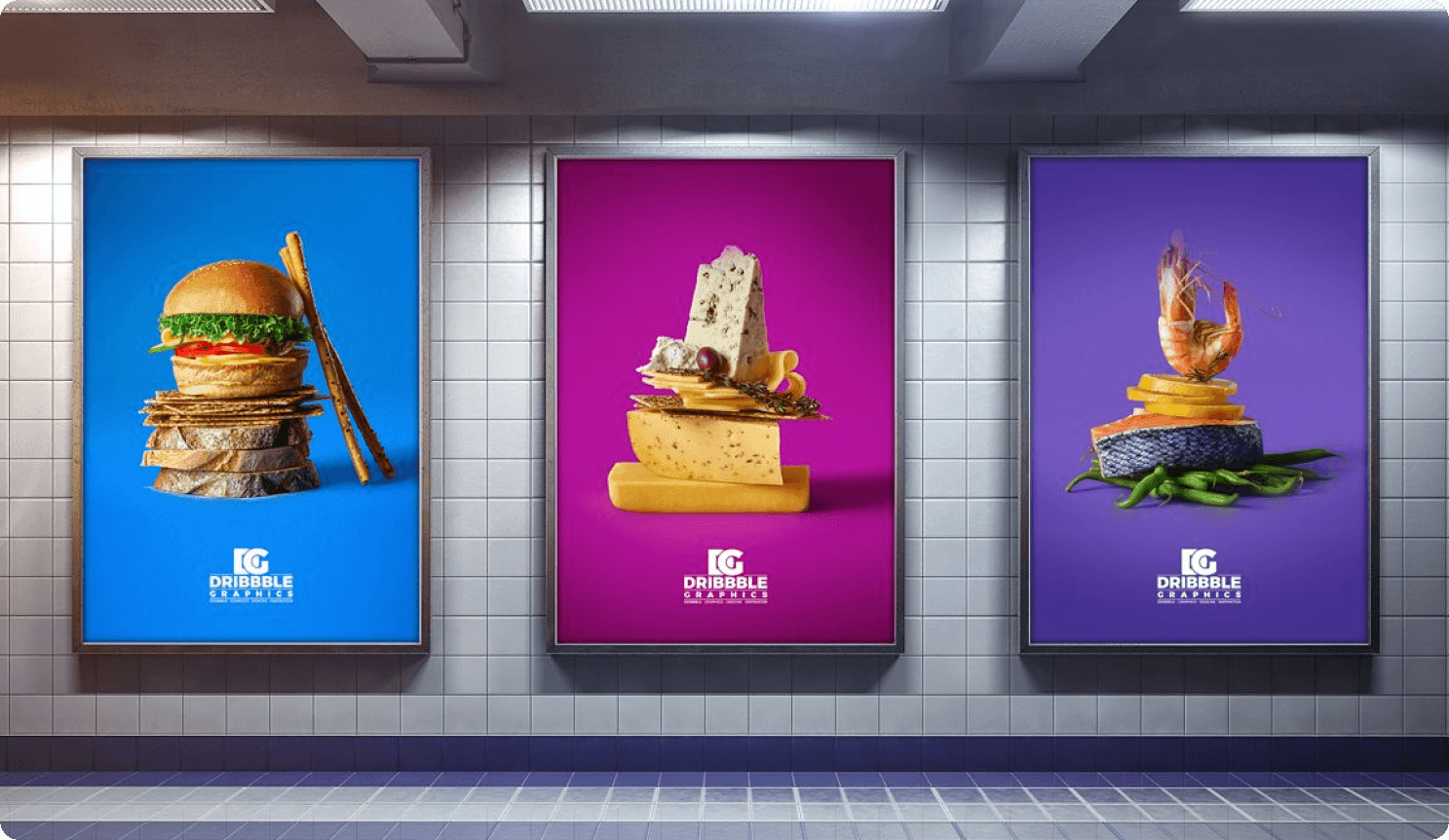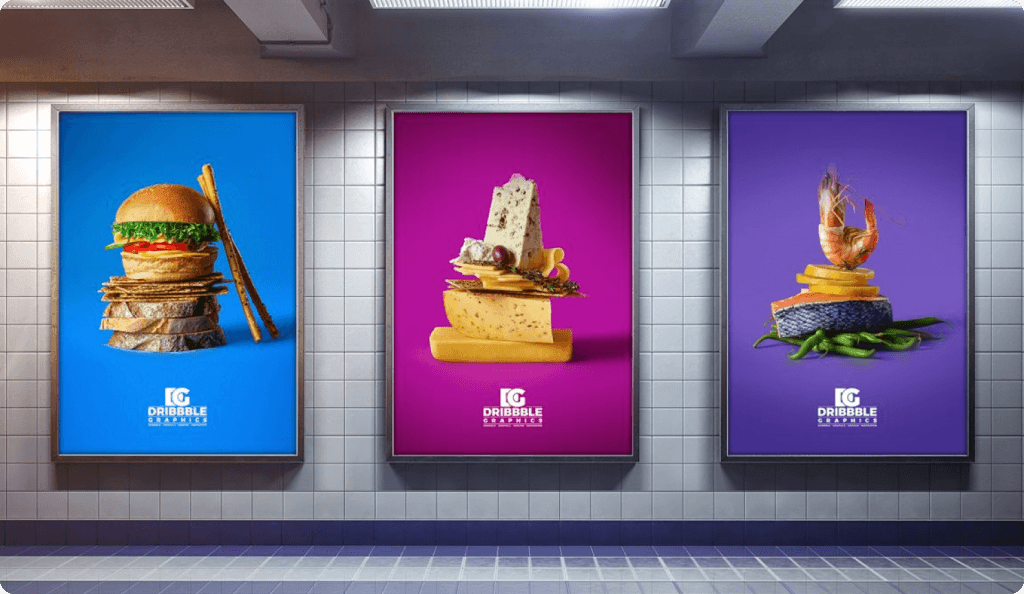 As far as wall art goes, posters are easily one of the most profitable ways to sell your designs online. The wall décor market was valued at $60.7 billion in 2016, and is projected to reach $78.5 billion by 2025. College students and budget DIY interior designers can't get enough of them, because they are a quick and cheap way to personalize any wall. 
The best part? Poster artists are making an absolute killing. For example, online wall décor company Desenio sells around $27 million a year in Scandinavian design posters. But what about smaller independent artists? Say no more. Get a load of 22-year-old Ben who made $28,139, selling posters on Etsy.
Posters have the advantage of being affordable to print and ship, while also giving you the ability to charge more per piece than other forms of paper prints. This means you could earn more profit per product. 
Tip: Instead of printing a bunch at a copy center, use a print on demand company. This way, you don't have to pay for inventory until someone places an order.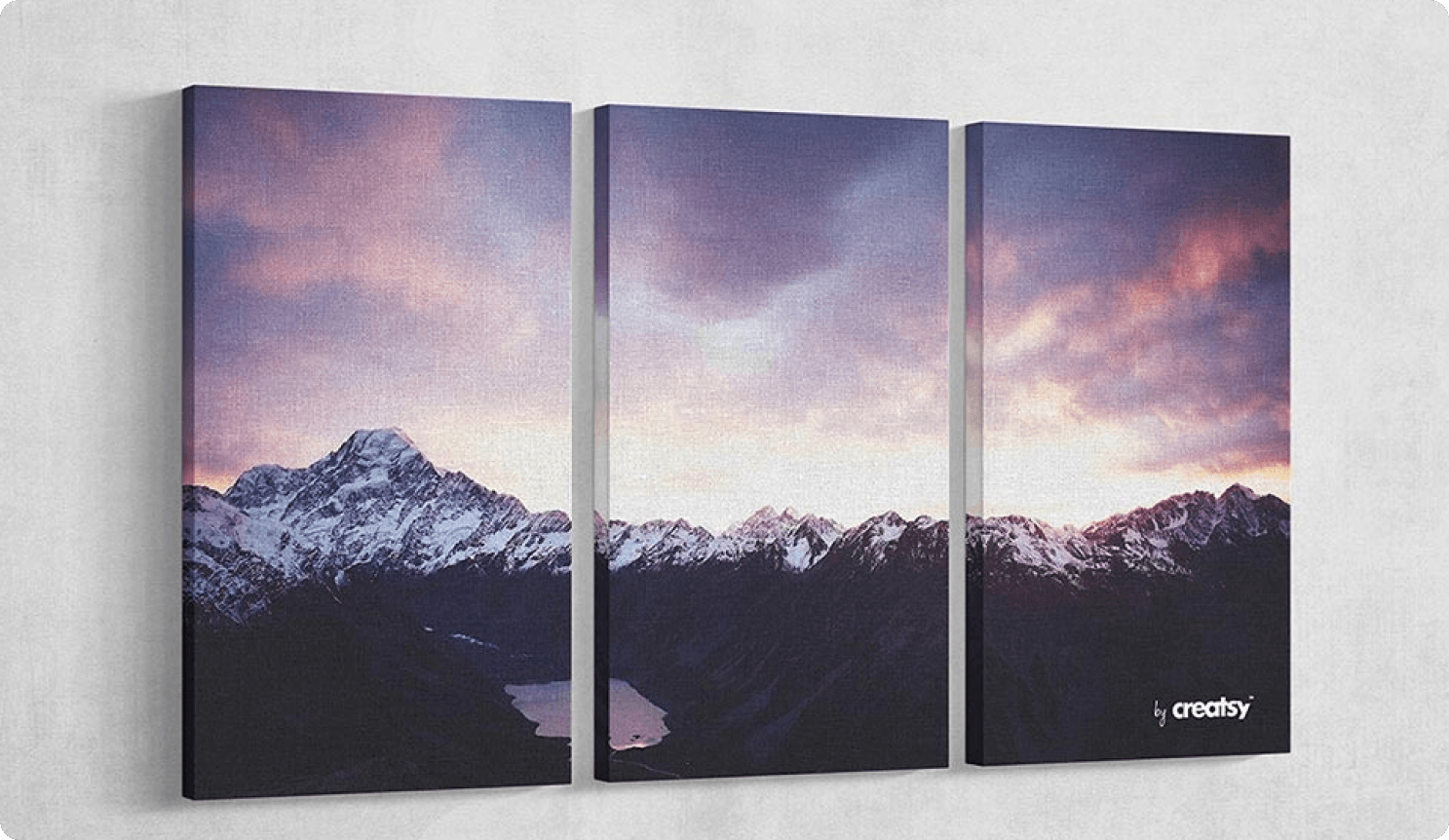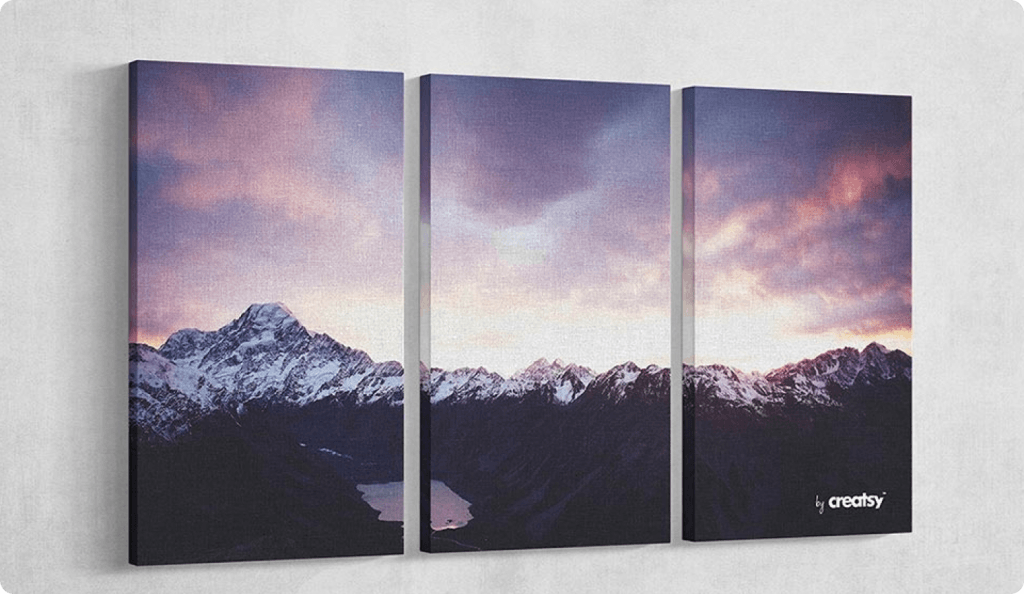 Canvas prints have been around for hundreds of years, offering a tried-and-true way to sell your art online.
As a bonus, you can generally charge more for canvas art than for posters or other paper prints, because they come in seemingly endless sizes. This means a potentially larger profit per sale. Compared to prints with frames, canvases usually weigh a lot less, which means lower shipping costs and more cash back into your pocket.
Many customers also prefer canvas prints, because they can be hung in direct sunlight, and the colors won't fade. They are more durable than other types of prints, making them better for bathrooms. Finally, canvases are fairly easy to clean, which adds to the convenience.
Due to the high demand, artists are making cash hand over fist by selling their canvases. Take for instance, painter VeroniKah from Quebec. She started painting while recovering in the hospital at age 14, and says it literally saved her life. Now she is a full-time professional artist who earns an excellent income, while having her canvases displayed in galleries.
Tip: Some companies print and sell canvases in rolls, but you'll want them stretched across a wooden frame so they're ready for customer use. Here at Printbest, we print your art on our canvases and prepare them with a wood frame, so they're set up to hang.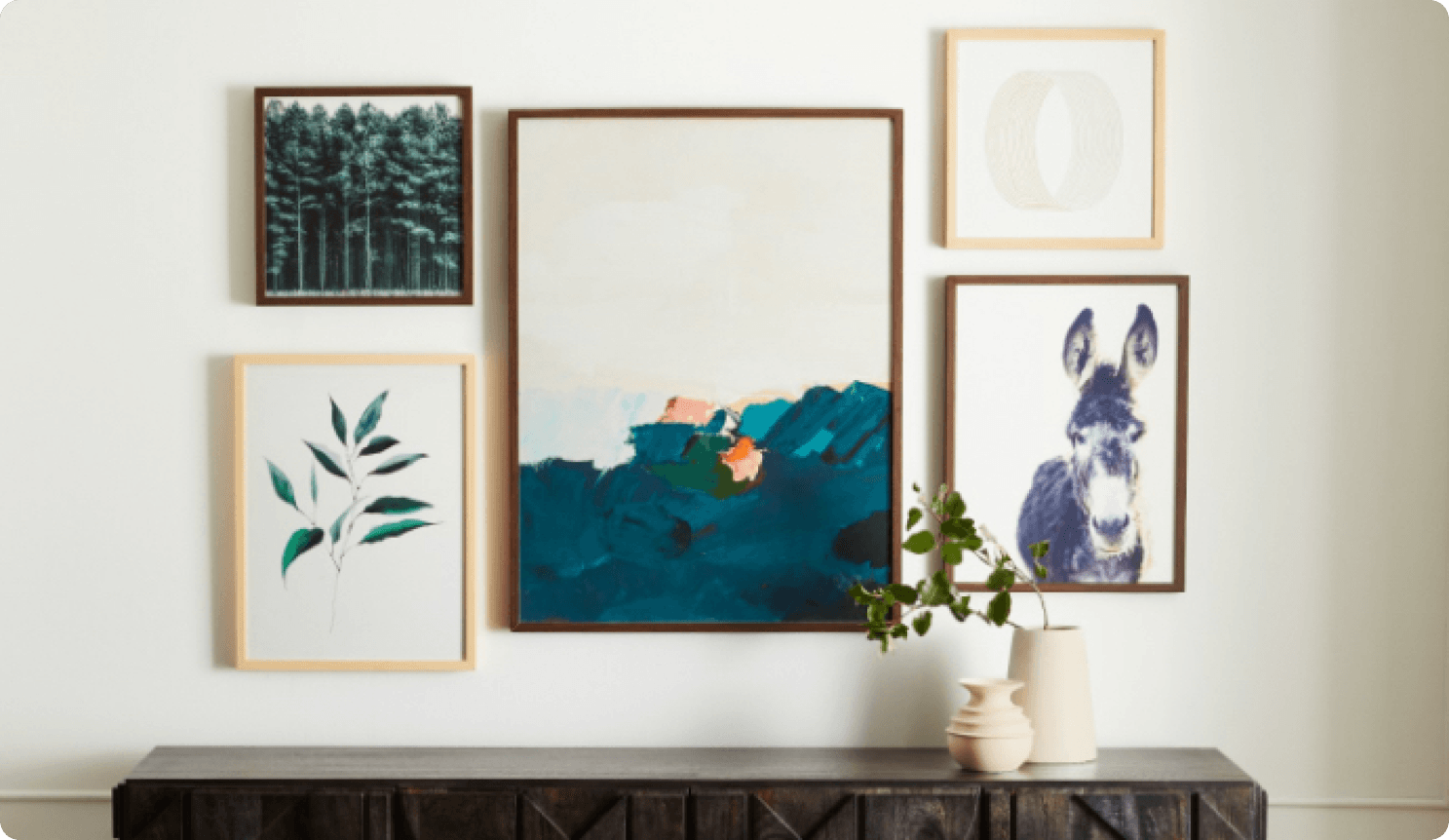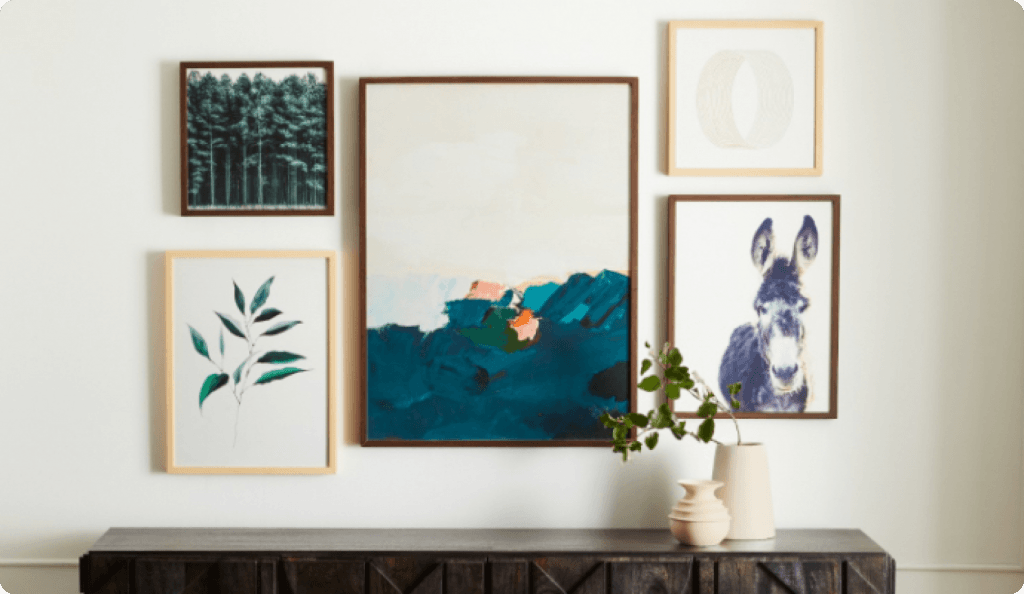 Say hello to the more polished and sophisticated older brother of posters. Framed art offers most of the benefits of posters, while being more professional-looking, which helps you reach a broader market. They are not only good for personal home decoration but also perfect for dressing up an office building. The glass-and-frame protection makes them more durable as well. All this means you can charge more per piece, while creating an enormous opportunity for you to get your name out there.
Alejandro Giraldo began doing freelance design five years ago, but his genuine passion was illustration, so he started selling his framed art online. Now, he attracts hordes of customers and is able to work from anywhere in the world. You can catch him bouncing around cafes in Colombia, as he crafts his next masterpiece.
Tip: Frames can either add value to your artwork, or take away from it. Choose each one carefully and make sure they match the project.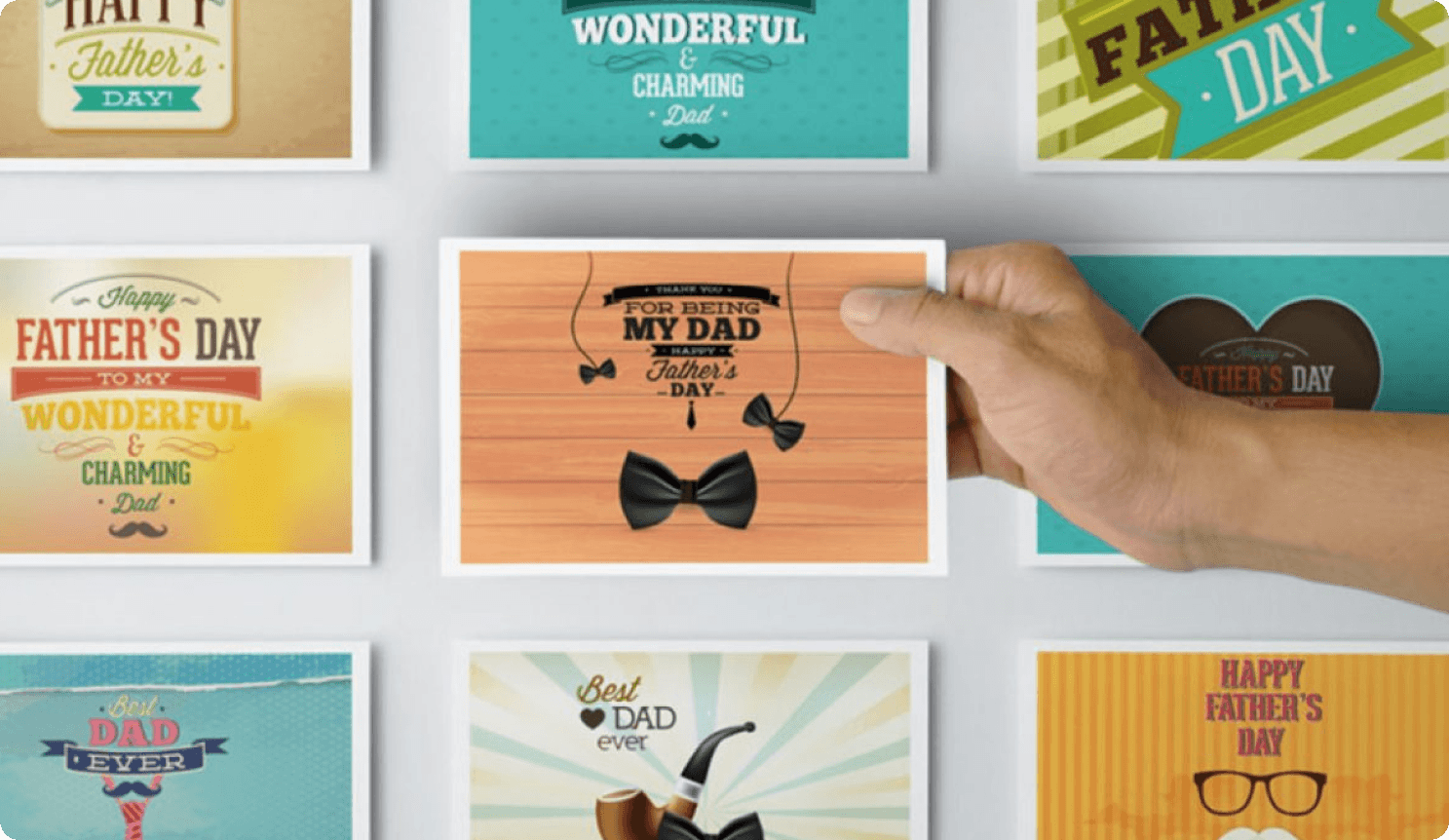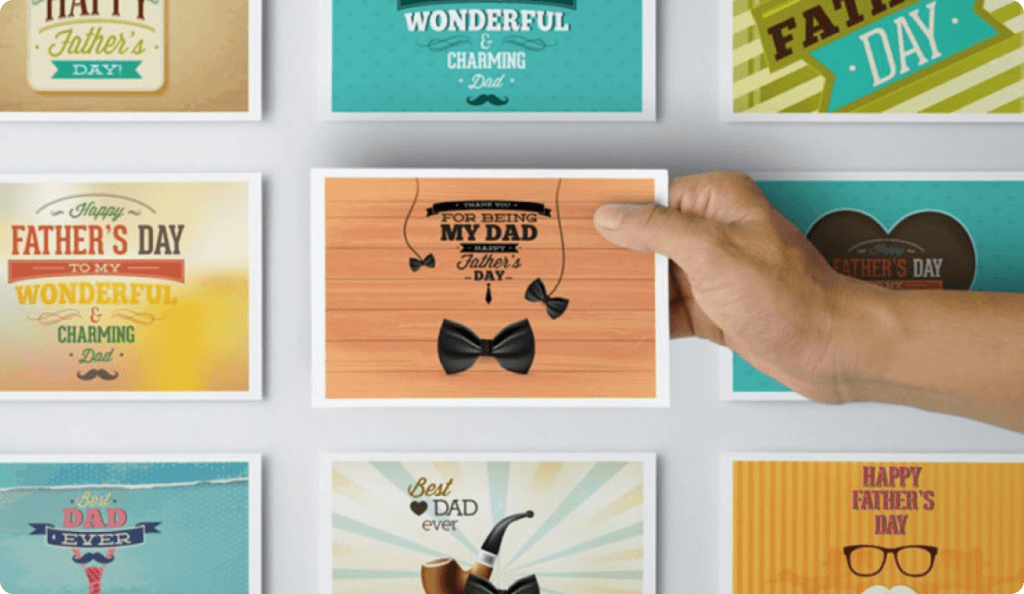 Postcards are a fun, cheap, and simple way to start your online art hustle journey. However, since the price point is so low, you'll have to sell more. The good news is, they have potential to sell fast, because they're smaller and highly affordable. 
Postcards are not just for tourists or advertisers anymore. People love putting their favorite postcard artwork on their fridge or in the office to make it their own. Side note: they are perfect for creatives who love making collages. This opens up a unique yet profitable way to make an income online.
A good example is the founder of Goldilocks Designs, who grew from making postcards with her family photos in her free time to building a full-time business. Currently, the demand for her postcards is so strong, she employs 40 sales reps nationwide. 
Tip: Find a company that prints postcards wholesale for resellers because they have lower prices than businesses selling directly to customers.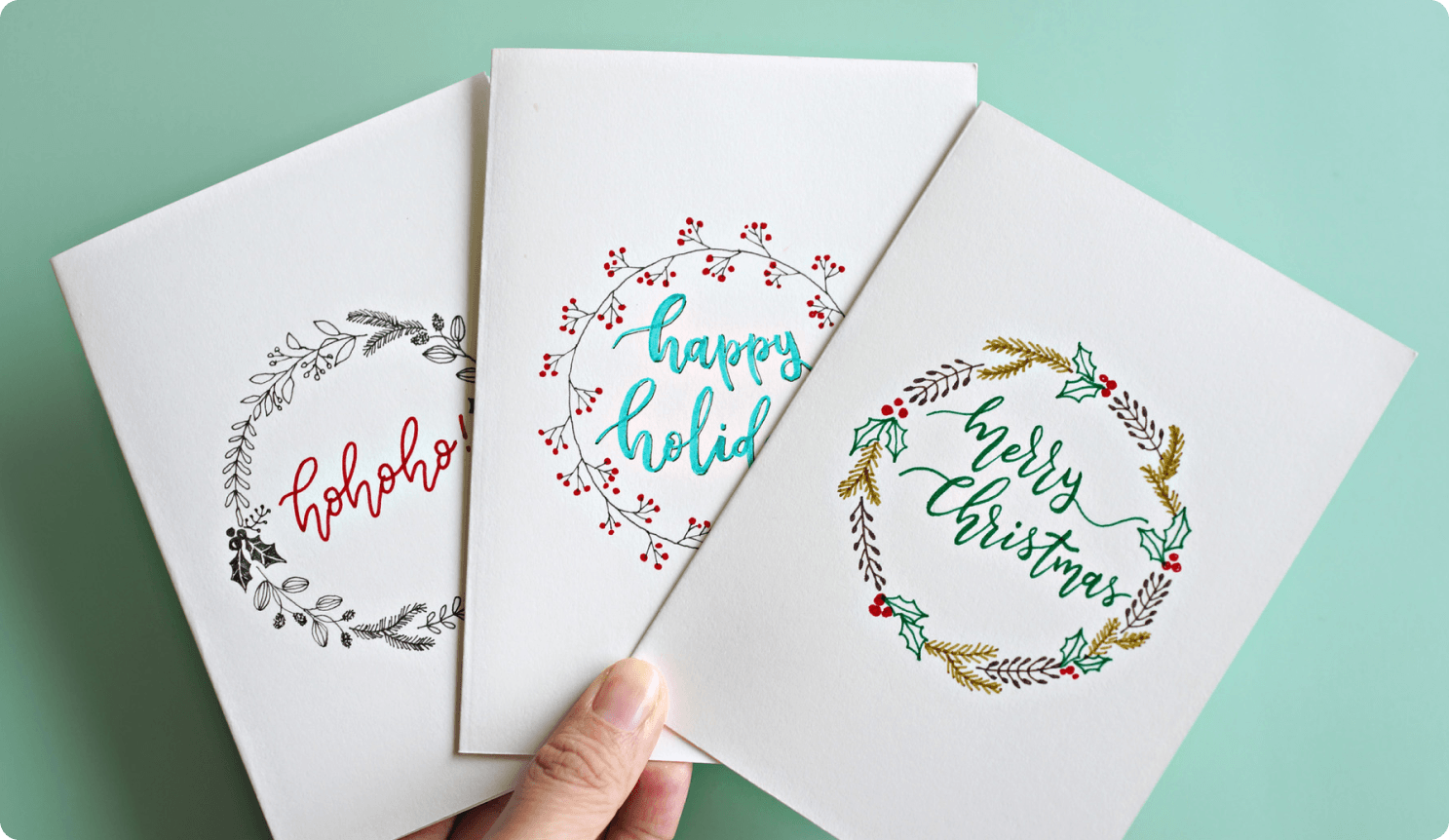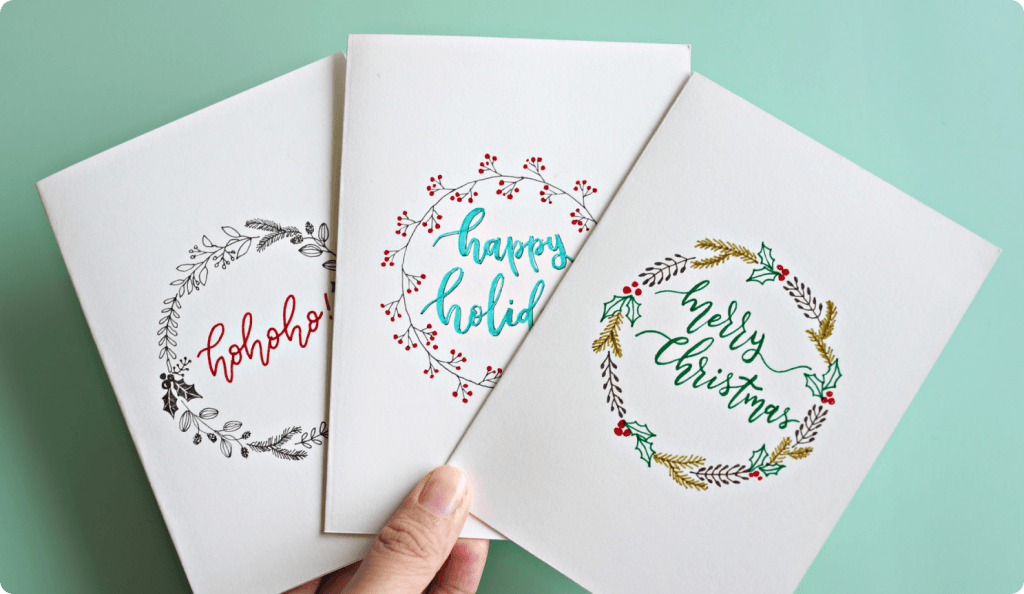 People are sending record numbers of greeting cards, due to COVID-19 social distancing measures. A poll conducted by Shutterfly suggested that 17% of Americans planned to send greetings cards for the first time during the holidays of 2020. At the same time, greeting card companies recorded a 300% to 1200% increase in revenue. Experts think sales are going up because people desire that connection that they had before the pandemic.
This created a gold-rush opportunity for artistic entrepreneurs like Louisa Huang. She started her greeting card business with only 30 designs and a dream of spending her days at home with her children. She accomplished her goal and now has 250 different card designs. Her business even requires a $150 first time order minimum, because her cards are in such high demand.
Tip: Sell your greeting cards with envelopes so your customers can use them quickly and easily.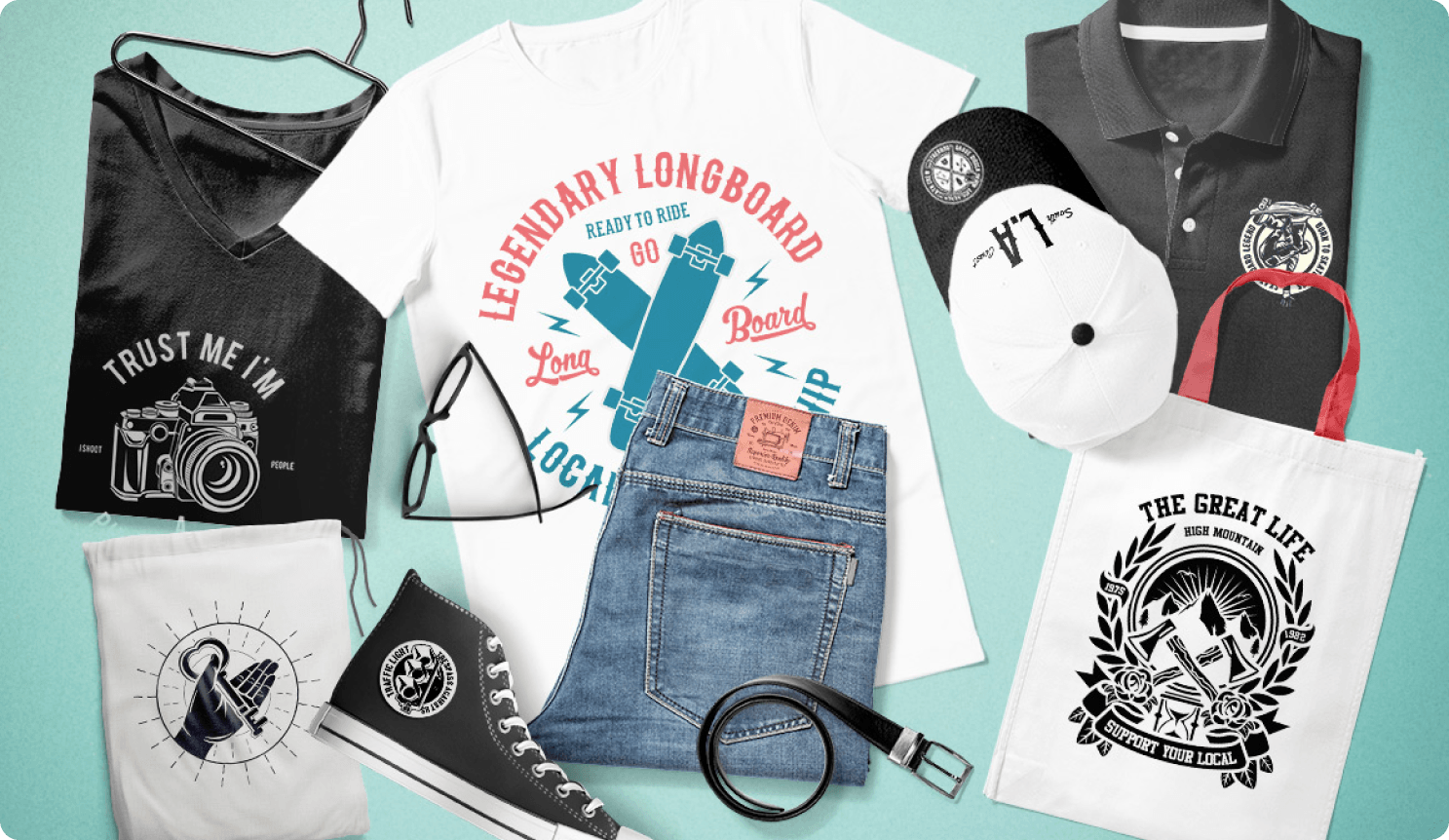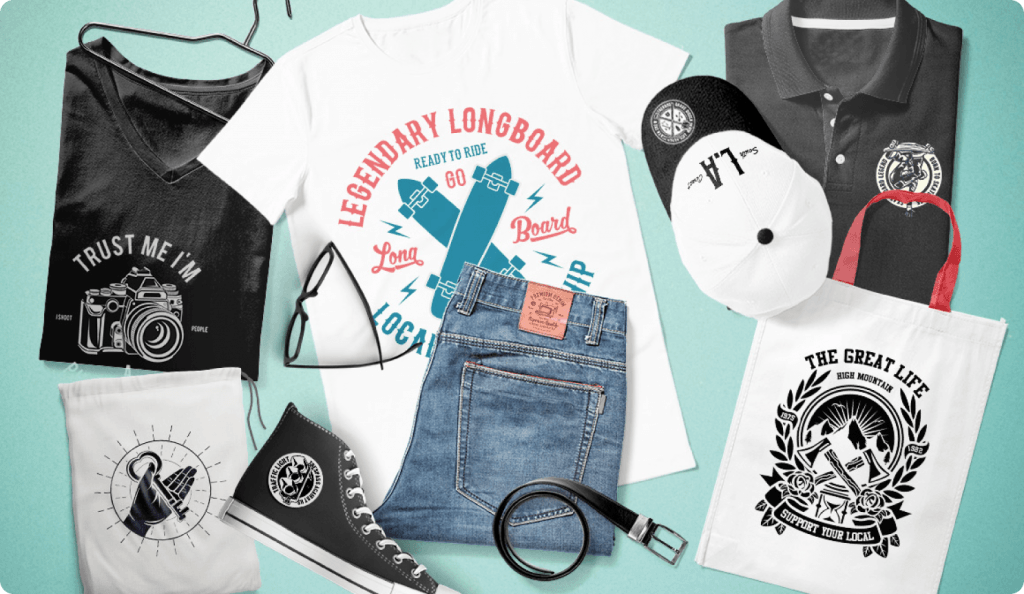 Apparel is hands-down one of the hottest markets in the design space, especially since the rise of COVID-19. Just to give you some perspective, the T-shirt printing market was valued at $3.64 billion in 2020. It's expected to grow at a compound annual growth rate of 9.7% from 2021 to 2028. In April 2020, the number of customers who bought print apparel rose by 16%. Graphic T-shirts held about 56% of the apparel market value in 2020. There is literally no better time than now to start a T-shirt business.
T-shirts can sell like hot cakes, especially if your art stands out from the crowd. Starting a print on demand T-shirt business is feasible for all skill levels. Take Mike Pasley. He started out as a small-time designer and eventually built a T-shirt business that earned $700,000 in sales during its first year. If that isn't enough proof for you, check out these two teachers from Texas, who built a T-shirt business that generated $1.2 million in sales in 2017. We're not saying these results are typical but the opportunity is there.
Tip: Sell a variety of apparel styles and sizes to your customers to increase your sales (e.g. different types of garments, colors, and necklines, etc.)
Start selling new products
Printbest provides quick and easy print on demand and dropshipping services that help you profit.
People love buying mugs because they are awesome souvenirs, keepsakes, or gifts. Research suggests that 60% of people on average, have an emotional connection to their favorite mug. It could be because they associate a beloved person, place, or time with their mug. 
One small downside is they are heavier to ship, but do not fret. They are still very profitable to sell. However, don't take our word for it. Alex Matisse started a coffee mug business in North Carolina's mountains in 2013. His simple yet rustic design went viral on social media. Now he constantly sells out and is not even close to meeting demand. To put in perspective, his company has an average waitlist of around 3,000 people, and sells about 450 mugs a week. Year after year, his sales triple.
Tip: Because mugs make wonderful gifts, try selling them with holiday or special occasion designs.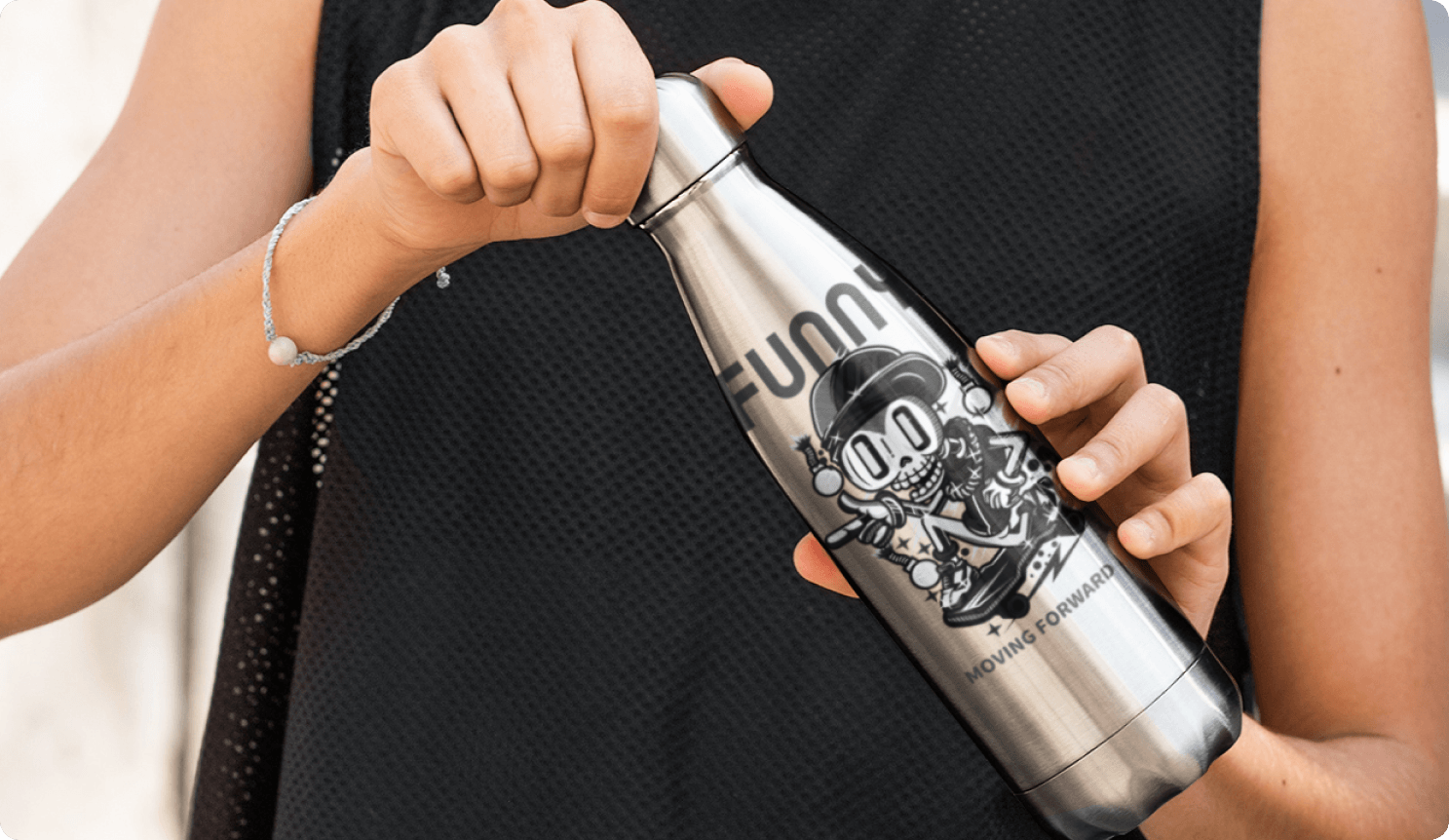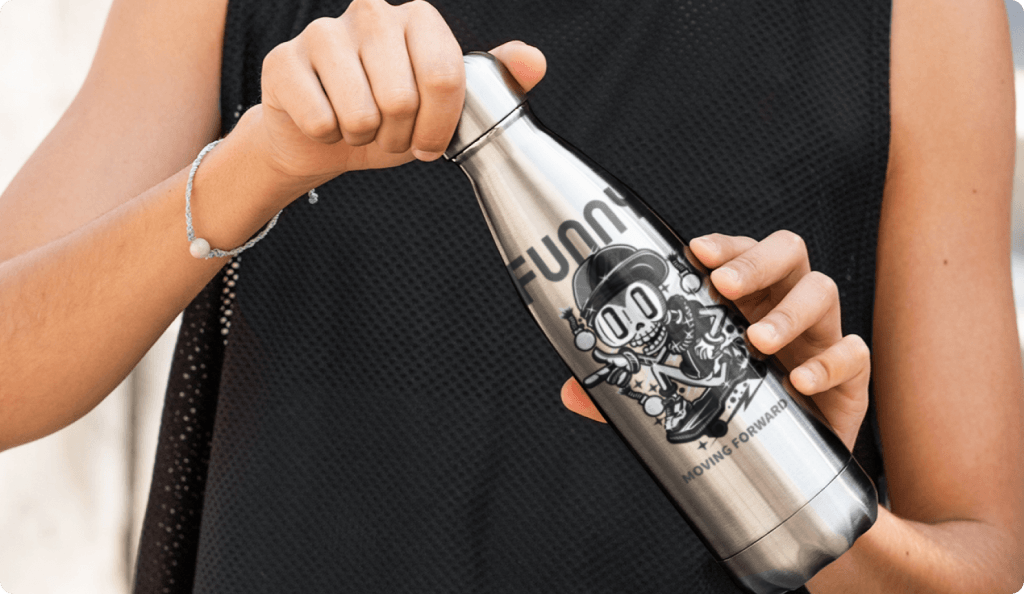 People become very attached to their daily water bottles, perhaps even more so than mugs. The reusable water bottle market was valued at $8.38 billion in 2020, and is estimated to grow 4% yearly between 2021 and 2028.
Bottles are an excellent way to advertise your art because people carry them everywhere they go. Many even view their water bottle as a fashion statement. 
Sarah Kauss founded S'well water bottles because she believed those on the market had an ugly camping vibe. So she set out to create her own fashionable ones, and eventually worked her way up to selling over $20 million bottles worldwide. She even won Inc's 2017 Design Awards. She gained traction and went viral, because she turned her water bottle designs into a status symbol. In 2016, she earned more than $100 million in revenue, so the demand for a personalized fashionable water bottle is there. All you need is an eye for fashion and the will to make it happen.
Tip: Don't just design bottles for individuals; corporations buy them too. Try designing bottles with motivational slogans for team building, or giveaways for support groups.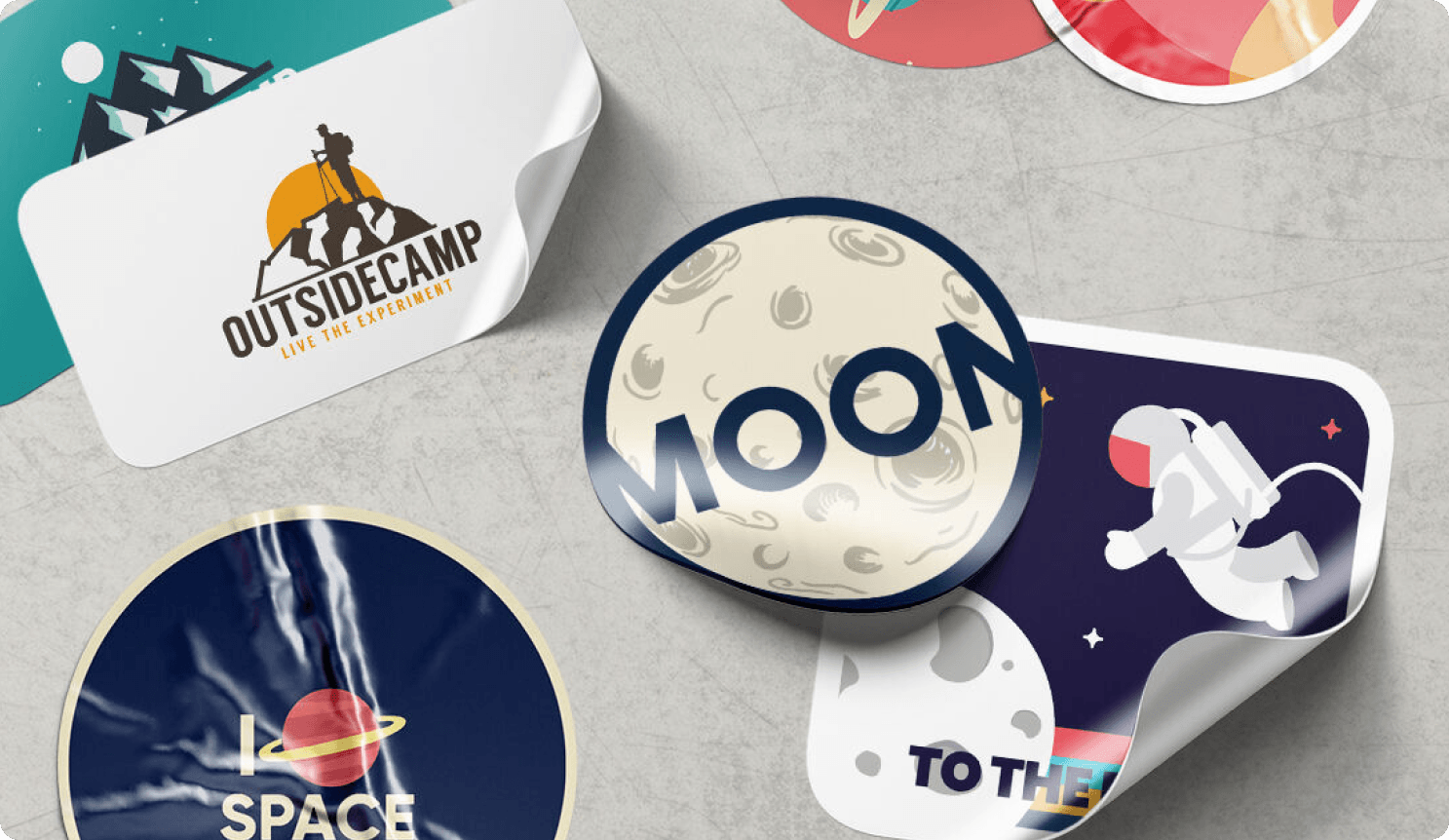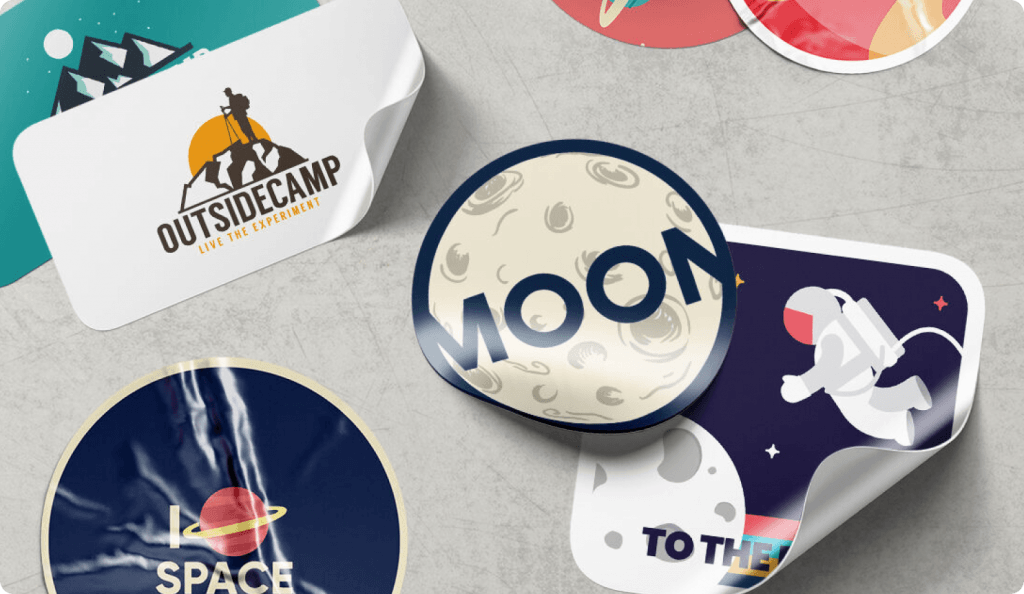 Despite being a low-ticket product, stickers can sell incredibly fast because people use them to make a statement. The unique part about stickers is that they give people the ability to customize anything they want. If you have an eye for design there is massive money to be made in the sticker business.
Artist Remi Silva was inspired to start his sticker company during a trip to Tokyo. He saw a wildly successful physical store that was dedicated to stickers only. Even though he was an auto dealership manager, he was intrigued by how a sticker company could afford a retail location. Fast-forward to today, his company, Blank Tag Co., sells about 2,000-3,000 stickers a month at around $3 to $5 each. Despite their low prices, Silva has made more than $100,000 in sales.
Tip: To stand out from the crowd, consider selling your designs on clear stickers or silver stickers in addition to regular white paper stock.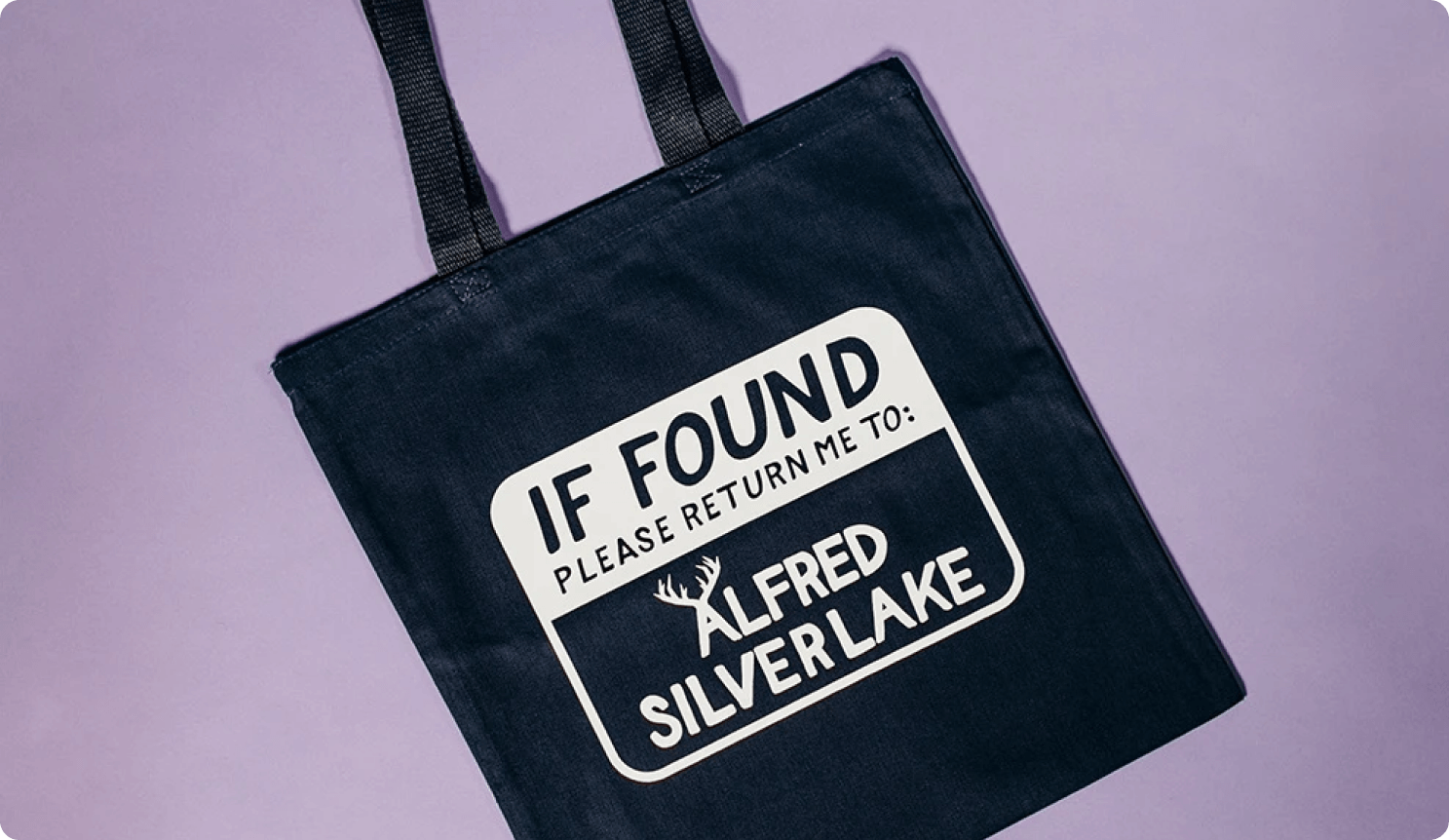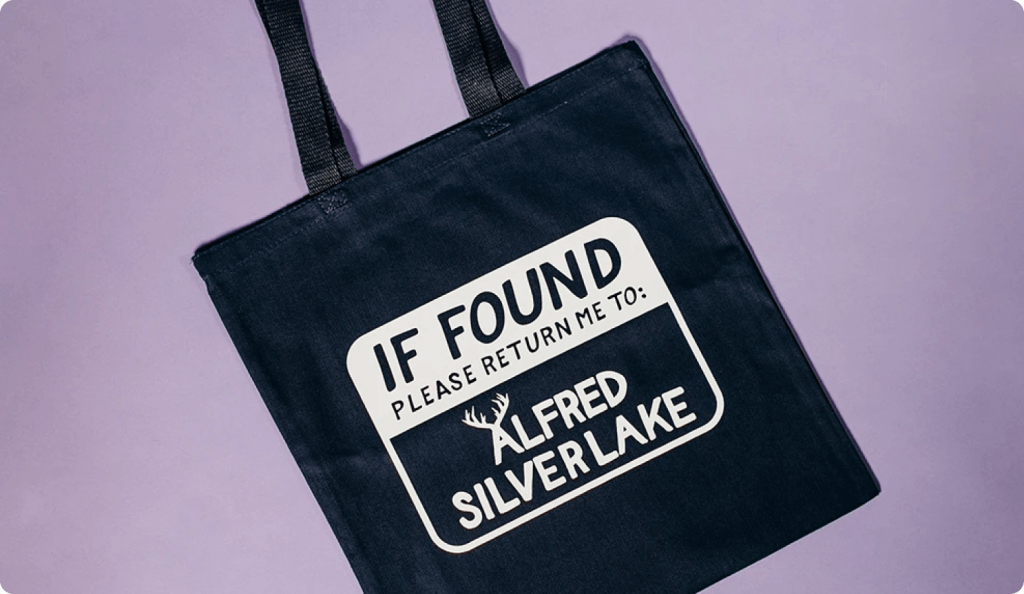 With 2 million plastic bags being used every minute, the need for a better alternative is obvious. Combined with the rising trend of environmental awareness, the demand for tote bags will only increase in the coming years.
People love buying tote bags because they send a message to their friends that they care about the environment. At the same time, these objects provide an opportunity to express their style. Similar to bottles, tote bags are an awesome way to turn your customers into walking advertisements for your art.
Tip: If you care about environmentally friendly products such as tote bags, make sure you walk the talk by choosing a printing company that uses sustainable technology. For example, Printbest uses Kornit technology, which reduces water waste and carbon footprint, compared to other print on demand companies.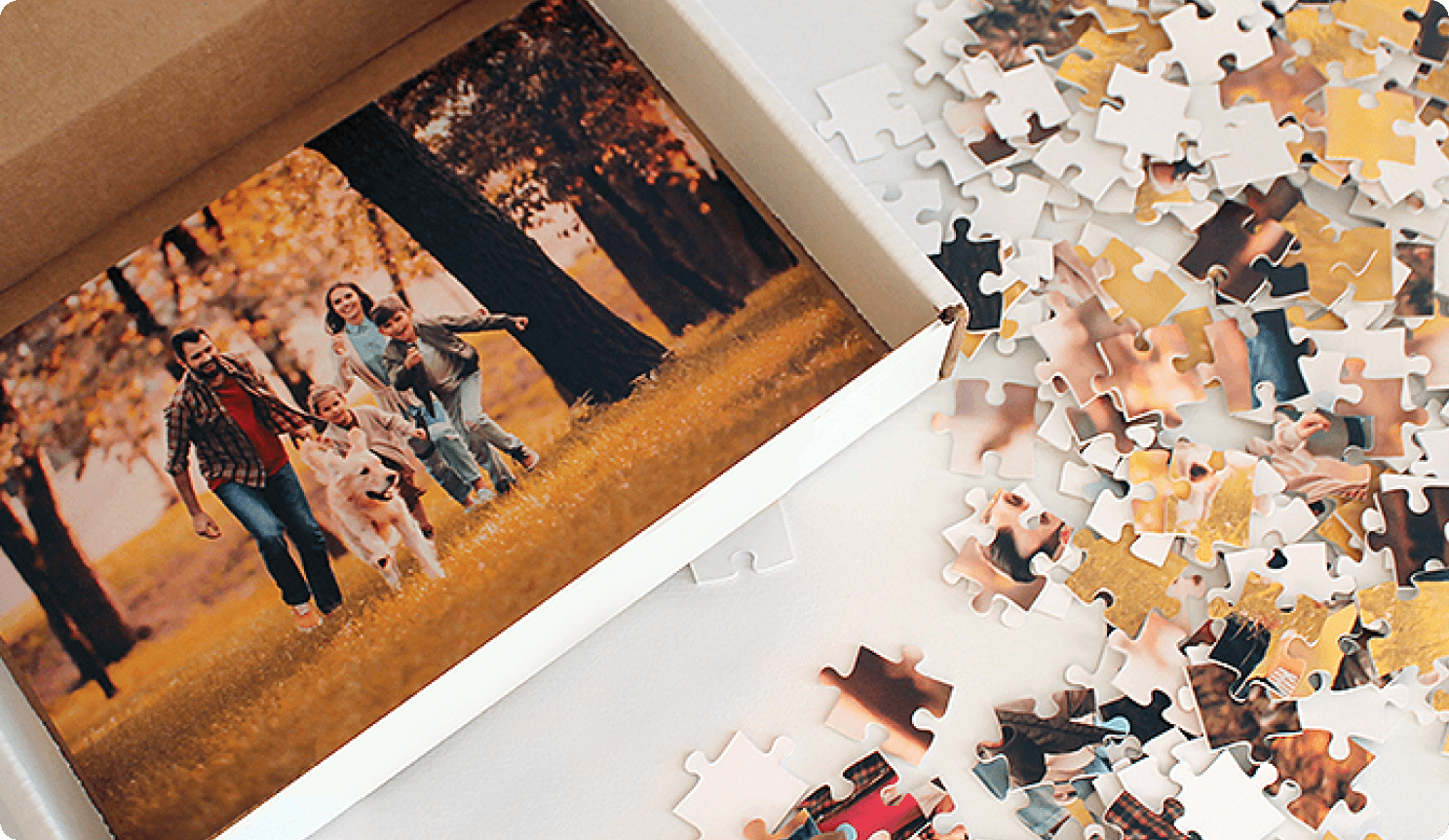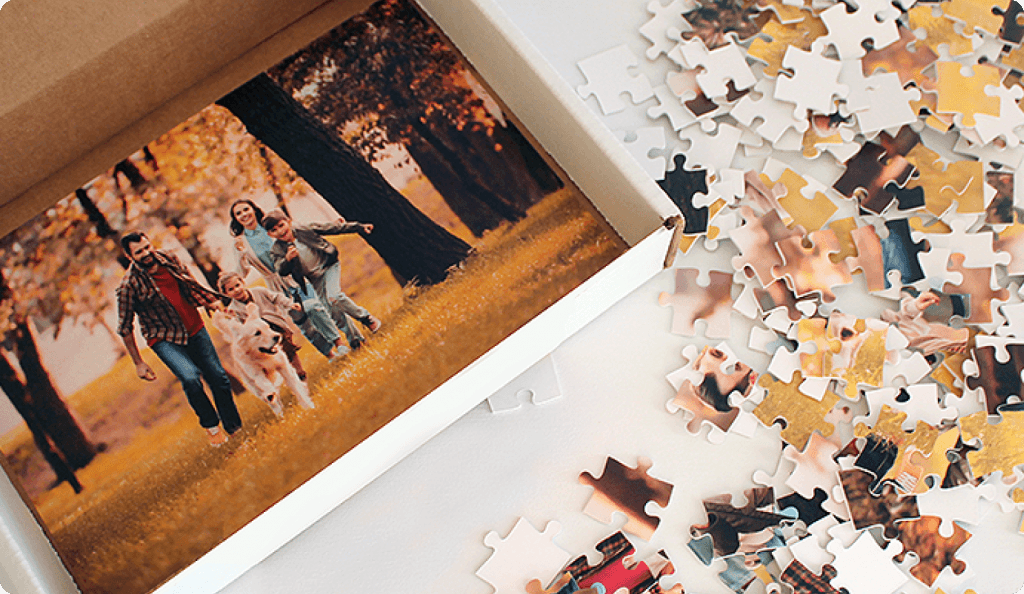 Throughout history, during times of economic uncertainty, puzzles offer a way to connect families at home and pass the time. This all means there are big bucks to be made as an artistic entrepreneur with puzzles. 
Due to the coronavirus pandemic, jigsaw puzzle companies experienced a 370% increase in sales between March and April 2020. Puzzles became difficult to buy because companies couldn't keep up with the demand. Some American companies sold close to 20 puzzles per minute in 2020. Liberty Puzzles, for example, had people reselling their products on eBay for triple their original price.
To take advantage of this trend, 21-year-old Oliver Jenks of New Zealand started an online puzzle store that does $4,200 (NZD) a month. He says he only spends about an hour a day working on the business on average, even though he's the only employee. Selling puzzles online gave him freedom to finish his bachelor's degree. This was back in 2019. We can't imagine how much he's making now. 
Tip: Make sure your puzzles are packaged in a nice box with the image on the front; with puzzles it's not just about what's inside.
Use a Print on Demand Dropshipping Company
The above examples have been profitable for other artists, but you won't know if they work for your store until you try them. The best way to get started selling your art is through print on demand dropshipping. This allows you to test your products on the market, without the need to buy or store inventory.
Printbest is idea for artists wishing to try print on demand and dropshippping. Here's why: 
Speed – Our competitors take 7-8 days to print and ship apparel. Printbest is much faster at 1-2 business days.
Price – Printbest 20% cheaper on average than its competitors, which puts more cash back into your pocket.
There has never been a better time in history to get started making money as an artist. Don't wait until later to make your dream career a reality. Get started in as little as 10 minutes today by setting up your store and uploading your designs.