We get it. Being a successful freelance artist or business creative appears easy on social media, but can feel challenging in a market full of talent. It is, however, possible to make money as an artist online. It doesn't matter if you are an illustrator, calligrapher, graphic designer, or photographer. We are going to cover everything you need to know about how to make money as an artist, online. Turning your dream into cash is possible.
How to Sell Art Online and Make Money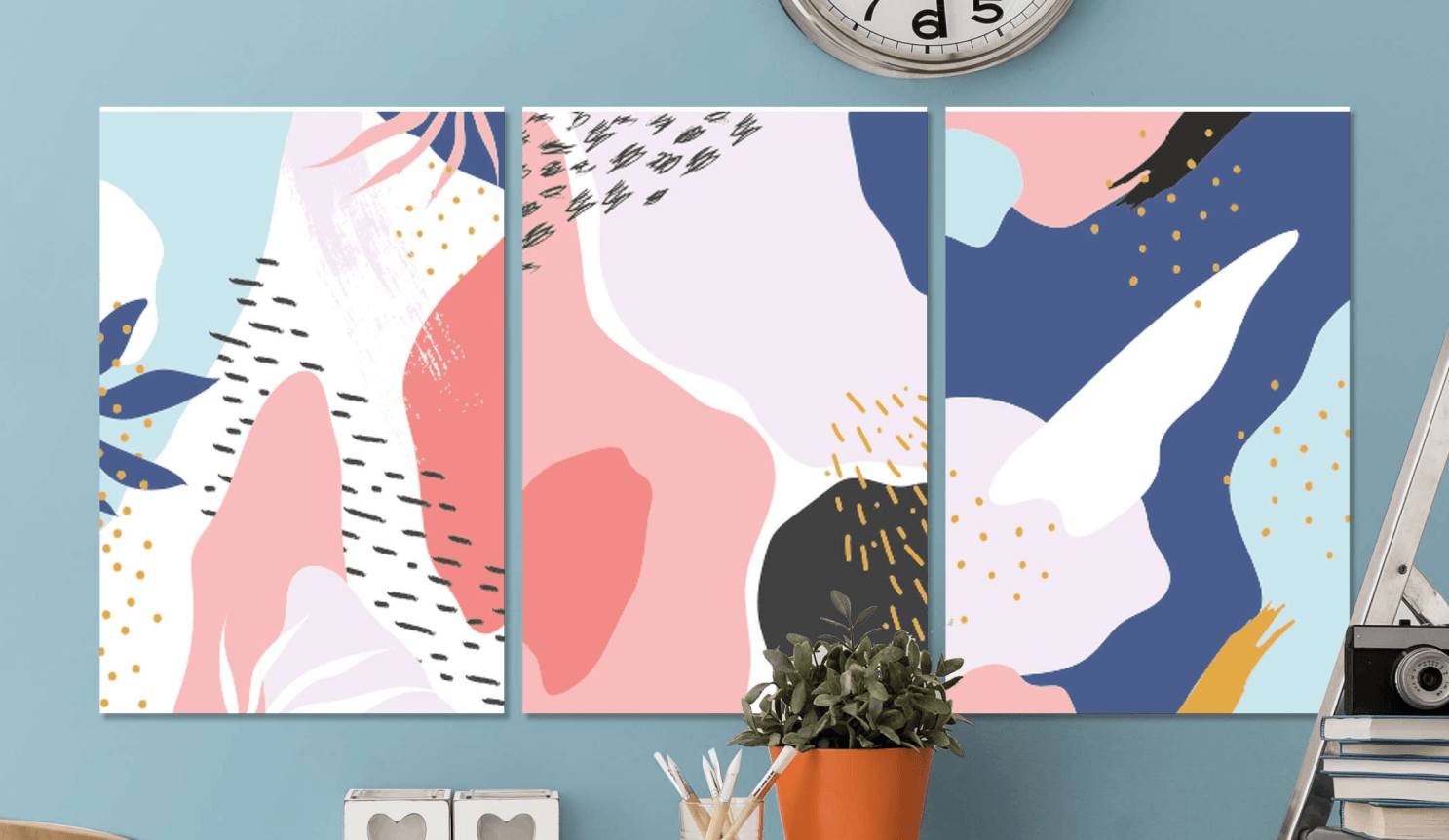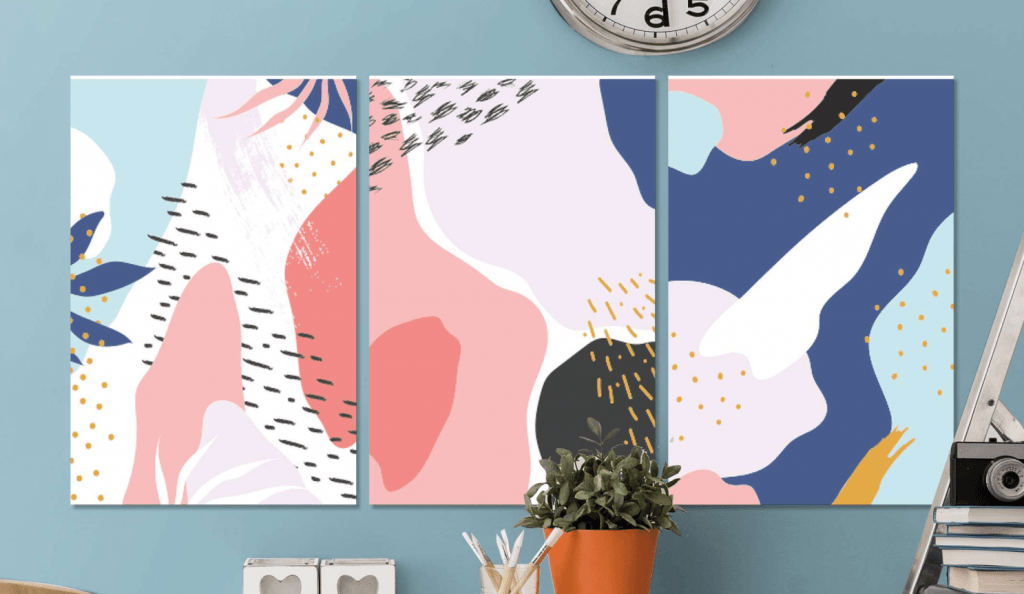 One of the most direct ways to sell art online and make money is with print versions of your drawings or illustrations. This can be in the form of posters, mounted canvas, or photos. In general prints can go anywhere from $40 USD to around $300.
You can sell your art prints through several platforms:
An Etsy shop: Etsy shops are great for creatives interested in selling originals or physical copies of their work. 
Society6: They are very similar to Etsy, due to site traffic and ease of setup. Unlike an Etsy shop, Society6 handles all shipping and printing.
Shopify: The platform is known for its ease in online store and payment setup. This platform serves creatives who want the most control over their store, who also have a solid understanding of marketing.
Saatchi Art: This more exclusive online gallery platform focuses on paintings, drawings, sculptures, and photography. This platform is highly competitive, but buyers are willing to pay more for art.
Here are some successful artists, who are doing it right:
Daniel Mullen sold more than 30 paintings in less than two years on Saatchi Art.
Ben the student earned more than $28,139 selling poster prints on Etsy at 22 years old.
What you can expect to earn yourself varies on your costs and the platform you use. Saatchi Art, for example, charges a 35% commission and the cost of packaging your prints for shipping. This leaves you a potential profit of $26 to $195, on average.
2. Start a Print on Demand Art Brand
A print on demand arrangement allows you to upload your designs, photographs or illustrations to the website, The company then prints your artwork on products, such as apparel or drink ware. You are only charged when the product is printed and shipped. If you run an Etsy shop, for example, a print on demand company, such as Printbest, is a viable partner.
A skilled print on demand company offers the following benefits:
No need to buy printing equipment
No inventory or storage concerns
Products are dropshipped to clients
No order minimums
More time to create your art
Turn your art into products
Print your newest designs on apparel, mugs, bottles, and more.
3. Sell Digital Stock Artwork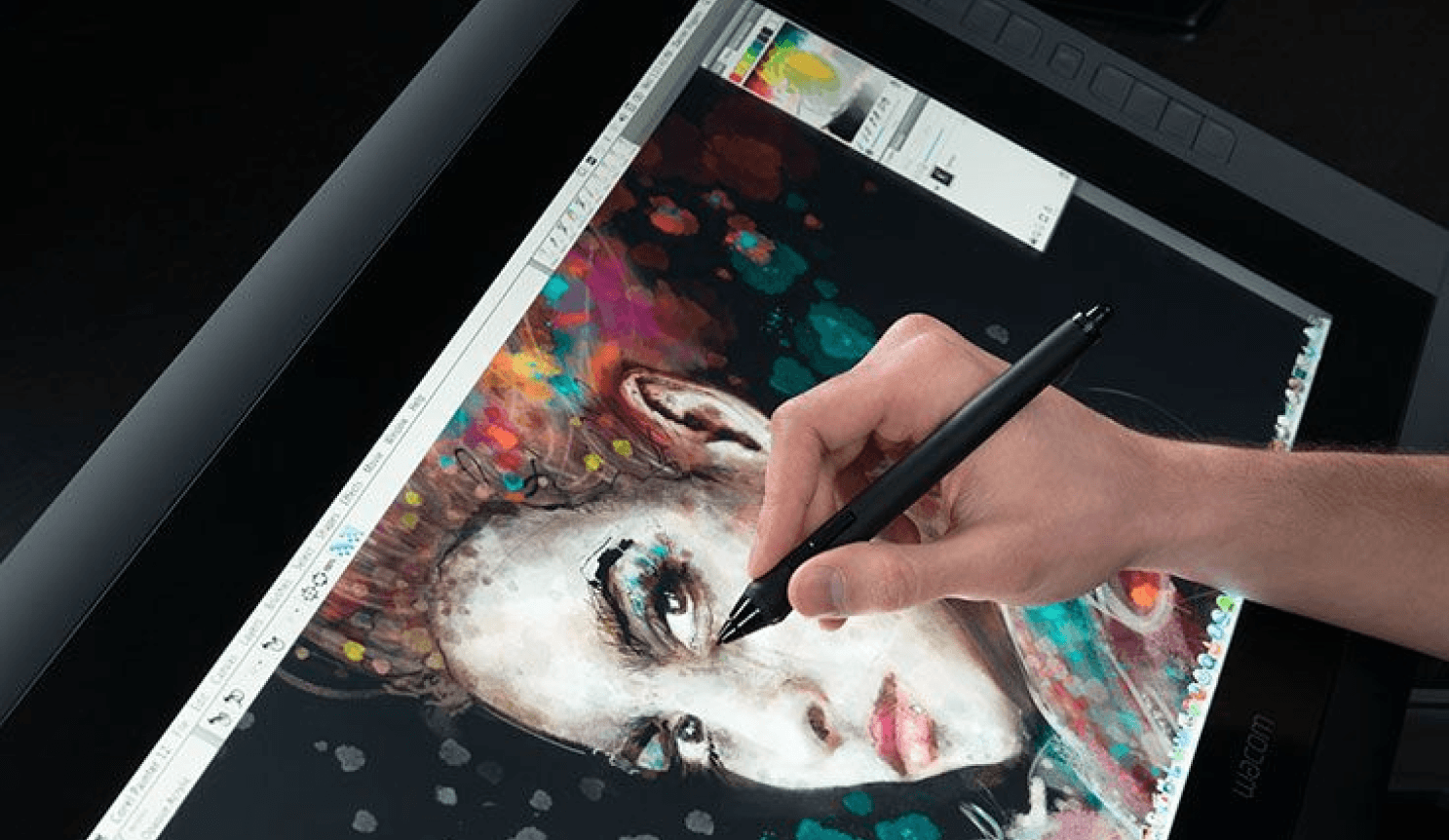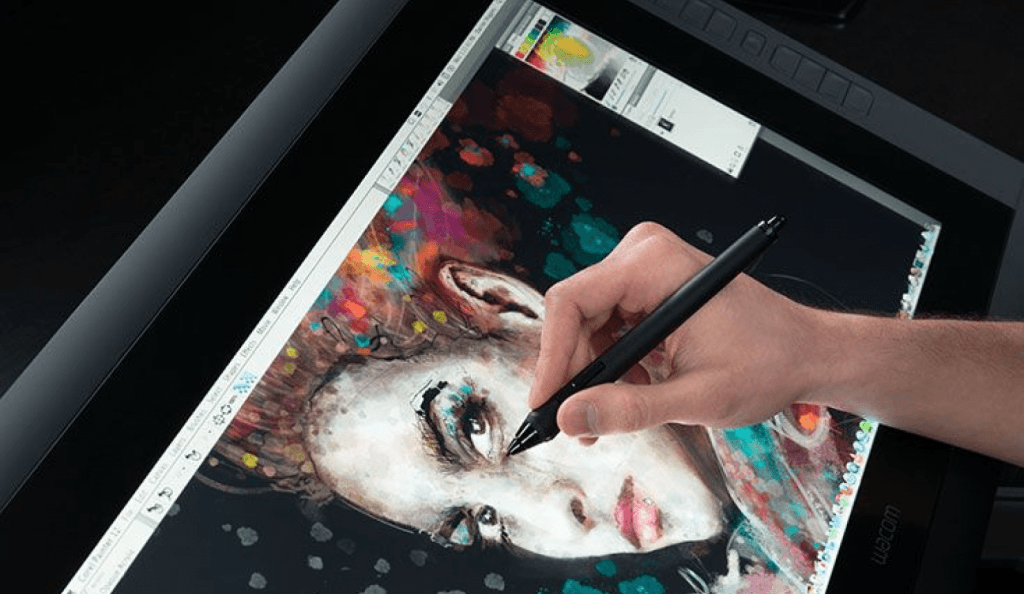 According to Vectorise.net, selling your designs or photos to stock websites could earn you between 15% to 60% from the total revenue of your sale, translating to anywhere from $20 to $20,000 per month! This website also indicated that a vector artist can earn $300 a month in passive income. Hey that's food money! You can also sell non-stock digital artwork as well, such as fonts, digital stickers, or phone themes.
Some websites for selling vector designs and photos include:
And, consider the following for your non-stock creations:
Fonts: Upload your fontwork onto sites such as MyFonts, YouWorkForThem, or HypeForHype. People buy those fonts for their own websites, UX interfaces, or advertisements.
Digital stickers: People LOVE buying stickers for messaging and social media platforms. Popular platforms using these stickers include Facebook and Instagram, keyboard apps (such as Swiftkey), and emoji keyboard extensions for Chrome or Firefox extensions. You can also sell stickers yourself through the Google Play or Apple app stores.
Phone themes and icons: People customize their phones to suit their personalities. This extends to app artwork. One designer, in fact, raked in more than $100,000 USD in less than a week through the sale of his iPhone app icons!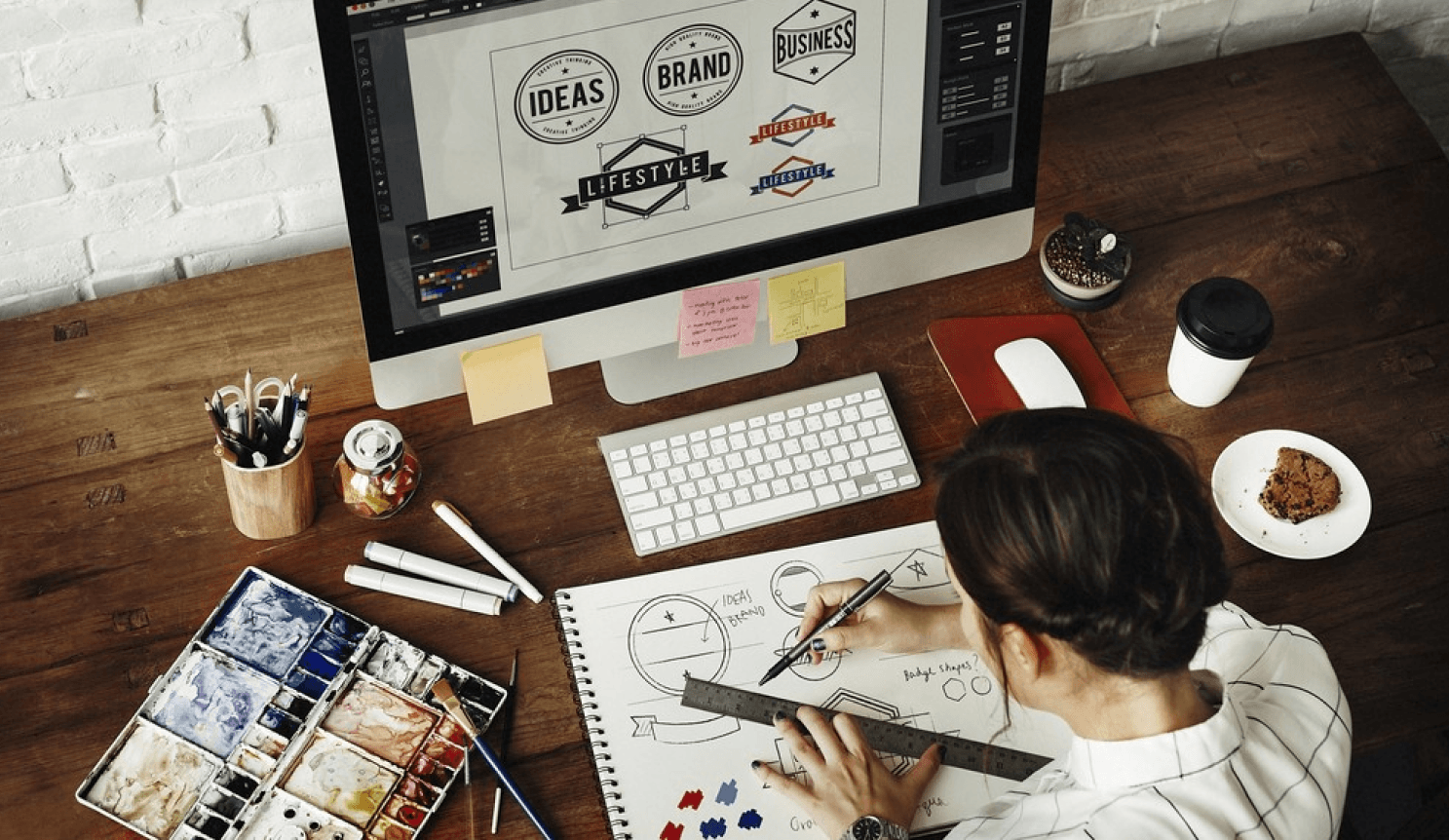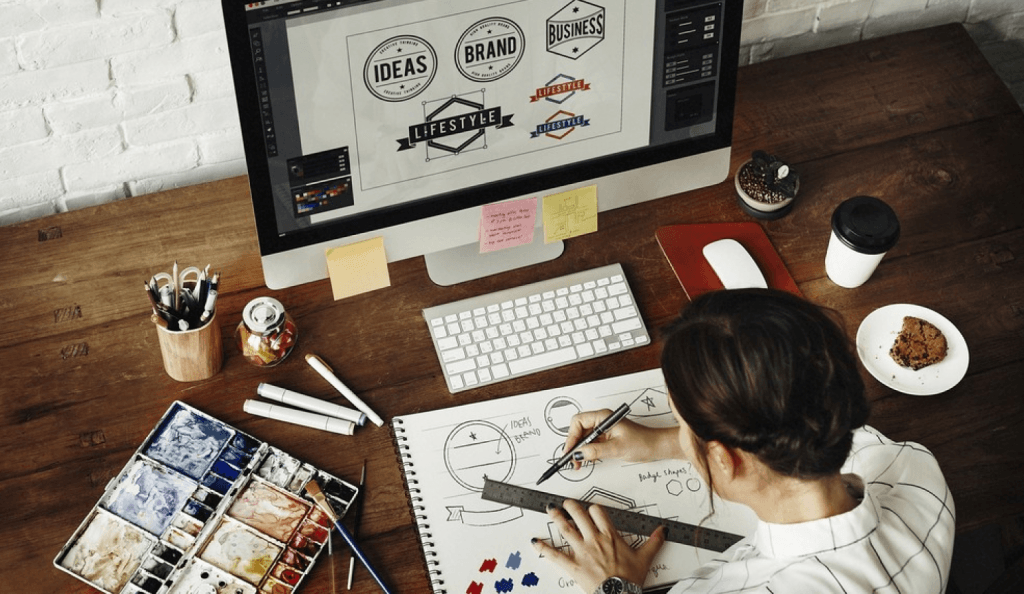 Someone interested in their own custom art is more than happy to pay a premium for your talent. 62% of Gen Z Americans are willing to pay a little more when a brand offers personalized experiences. According to the U.S. Bureau of Labor Statistics, specialized graphic designers earned an annual average of $58,830 in 2019.
The first place to seek out such jobs is your own network; in other words, friends and family who rave about your skills in Facebook groups or Reddit.
Other places where you can find commission jobs include:
Artstation: A site for amateur and professional artists to share their portfolios, Artstation has become popular with art directors, and is a great option if you want to get into the entertainment industry.
Twitch: Originally built for gaming, Twitch now has a thriving art section. This interactive platform allows clients to meet with you, and to watch your creative process.
DeviantArt: This platform boasts a job forum and groups. Be aware, though, that DeviantArt skews younger, so people might not want to spend as much.
5. Work on Freelance Projects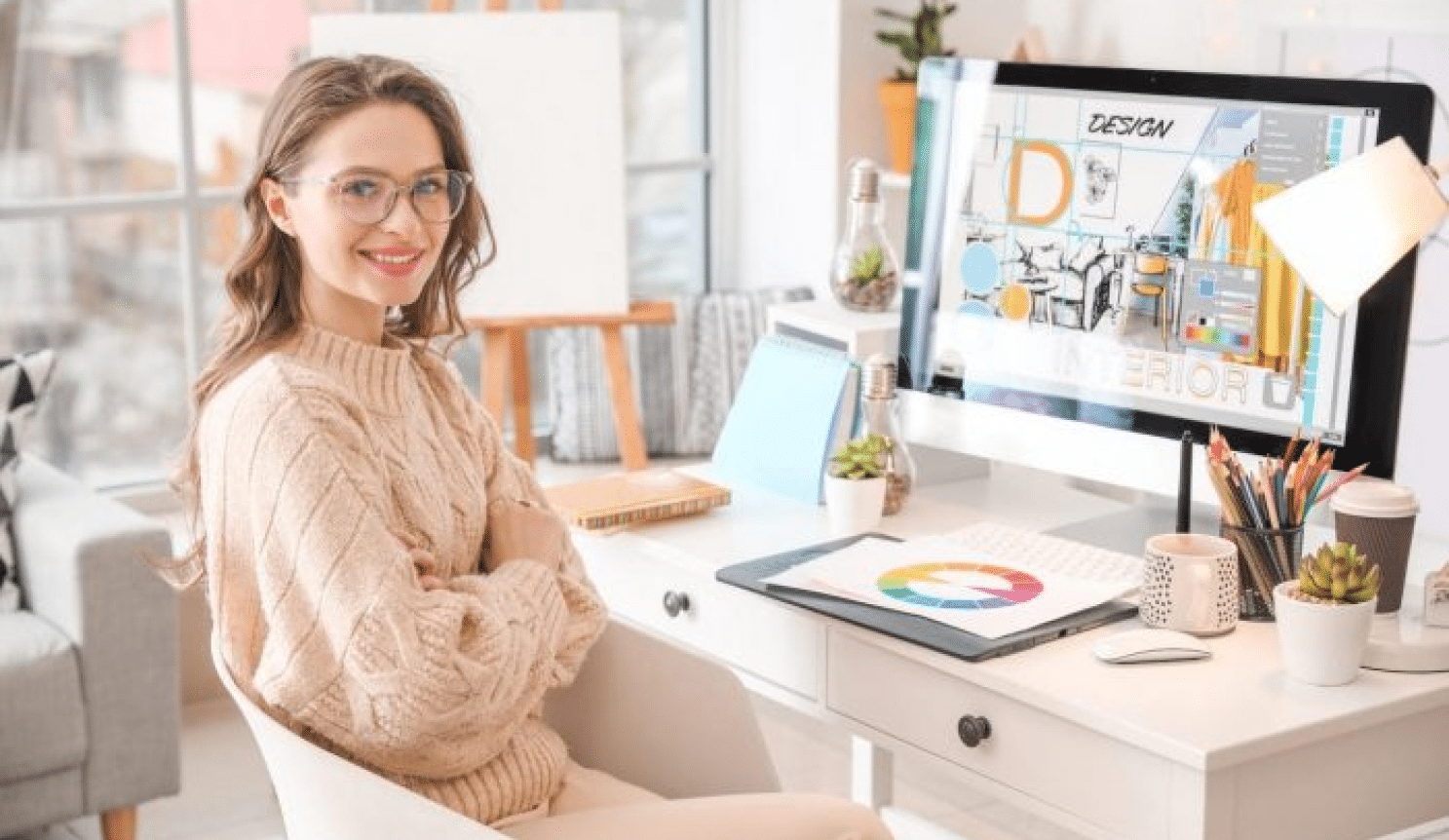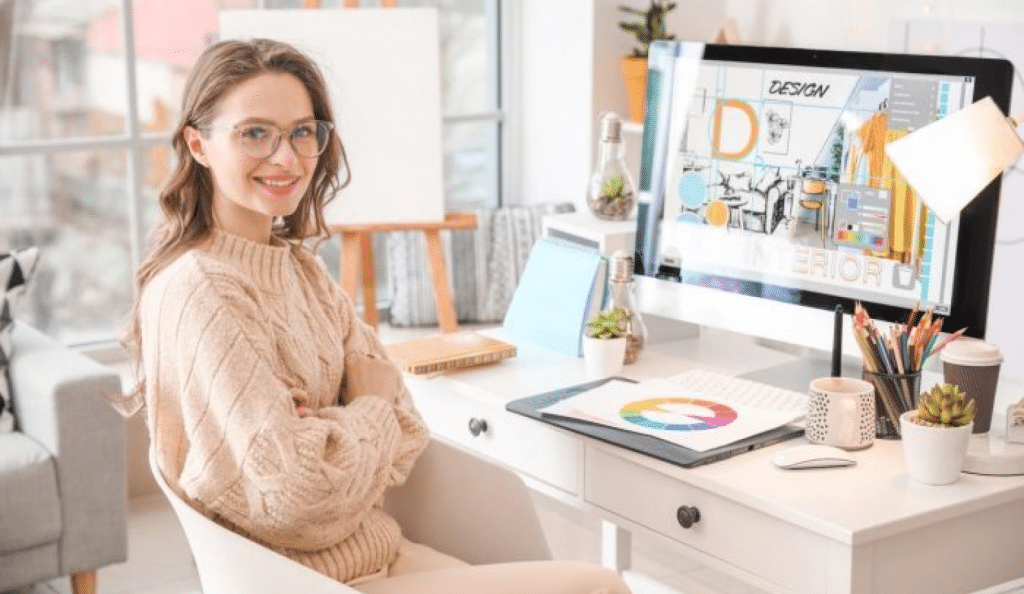 Picking up freelance work not only pays the bills; it also looks great on your resume. Once you get rolling, you could earn anywhere from $14,500 to $124,000 a year. The first step to offering your art skills for hire is to create profiles on various portfolio and job board websites. Then, consider these platforms to let others know your availability. Instagram, with its focus on visuals, is also an ideal platform.
Upwork: Considered one of the world's most popular freelancing websites, Upwork is very easy to use, and a great place to find longer term contracts or employment. 
Freelancer: This is a solid option for freelance beginners, especially for those who charge per hour.
Fiverr: If you like to get paid per gig instead of per hour, then this platform could be for you. Fiverr is best for logo designers, illustrators, and other forms of digital art. As a bonus, it also encourages your clients to leave tips. Cha-ching!
Keep in mind that freelance platforms can charge a fee for your services, typically taken as a percentage of earnings. But don't be discouraged —as you build additional clientele, your earnings will increase. Also, don't lose motivation if you only hear about graphic designers being successful on these platforms. Many people often mistake freelance artists as only graphic designers. The truth is, there are all kinds of creative jobs out there!
Also try your hand at these additional freelance art jobs:
Book or user manual illustrations
Animation and special effects
Anime or comic illustrating
Architecture and 3D design
Video game art
Thanks to COVID, online courses are more in demand than ever. List skills you can teach — not just artistic skills, but also software abilities, such as animation, 3D modeling, or Photoshop. Then decide whether you want to pre-record your course and upload it, or teach it live!
Your live classes can bring you between $300 and $500, while pre-recorded classes can be priced from $20 to $300. But before pricing your courses, research your competition, to learn the typical charges. 
Course hosting platforms include:
Skillshare: This subscription-based educational network emphasizes the teaching of creative skills.
Teachable: Teachable hosts your course for you, giving you more control over who sees the content. You can refer your friends, or market this course on your own, using social media, your website, or email.
And, these live workshop platforms are available:
Zoom: Zoom is free — at least for up to 40 minutes. You can also host three or more people on your call.
Google Hangouts: Unlike Zoom, Google Hangouts offers unlimited call time, and is free for 10 or more students. However, ease of use is not quite as good as Zoom.
7. Start a YouTube Channel
If selling a course doesn't ring your bell but you love teaching, entertaining or being on camera, then starting a YouTube channel could be the answer. Keep in mind that you won't earn much in the beginning, but quality content, which solves a problem, or provides entertainment, can bring your more viewers and money over time.
Ways to earn money as a YouTube artist:
Review online art courses
Become an influencer and promote other people's product/services
Post affiliate links in your video descriptions
Show off your own creative work, such as prints, merchandise or books
Self-publishing a book is a fantastic way to showcase your creative talent, while adding more credibility to your career. That book can take on the form of a print on demand paperback, or an ebook, with prices ranging from $13 to $50 per copy. Art book topics can include coloring therapy, art skill instruction books, or picture books featuring your art or photography. 
You can sell the finished product on your own website, through a self-publishing platform, or advertise them on your YouTube channel or online course. Many self-publishing websites have their own promotional departments as well.
Publishing platforms include:
Kindle Direct Publishing: Amazon has the largest and best-known ebook market at the moment for the United States. They offer fair royalties and an advertisement platform to improve your sales.
Ingram Spark: One of the oldest and largest print on demand book publishers in the United States, Ingram Spark lists ebooks and print books on many online stores, such as Barnes and Noble, Apple, Google Play, and Walmart.
Of course if you decide you want to publish the traditional way you can always try pitching your book to agents. If they think it's profitable, they will present your book to publishing companies on your behalf.
9. Collaborate with Others
Whether it be social media shout outs, digital content or creating a masterpiece together, collaboration can help boost your money-making abilities. Some of history's greatest art came about from collaborations, such as Andy Warhol and Jean Michel Basquiat, or Walt Disney and Salvador Dali. Blending creative genius pushes everyone to new levels.
As an example, collaborating with an influencer can help your work go viral. Also, be open to other opportunities. For example, creating a community art project with a youth worker in your city could lead to excellent local exposure.
When it comes to collaborating, be sure to research and know your target collaborator's niche. Also prepare a well-thought-out pitch, to explain why the collaboration will be of value. Offer to cross-promote on your channel. Above all, be patient. You might receive many rejections before you find that perfect partnership!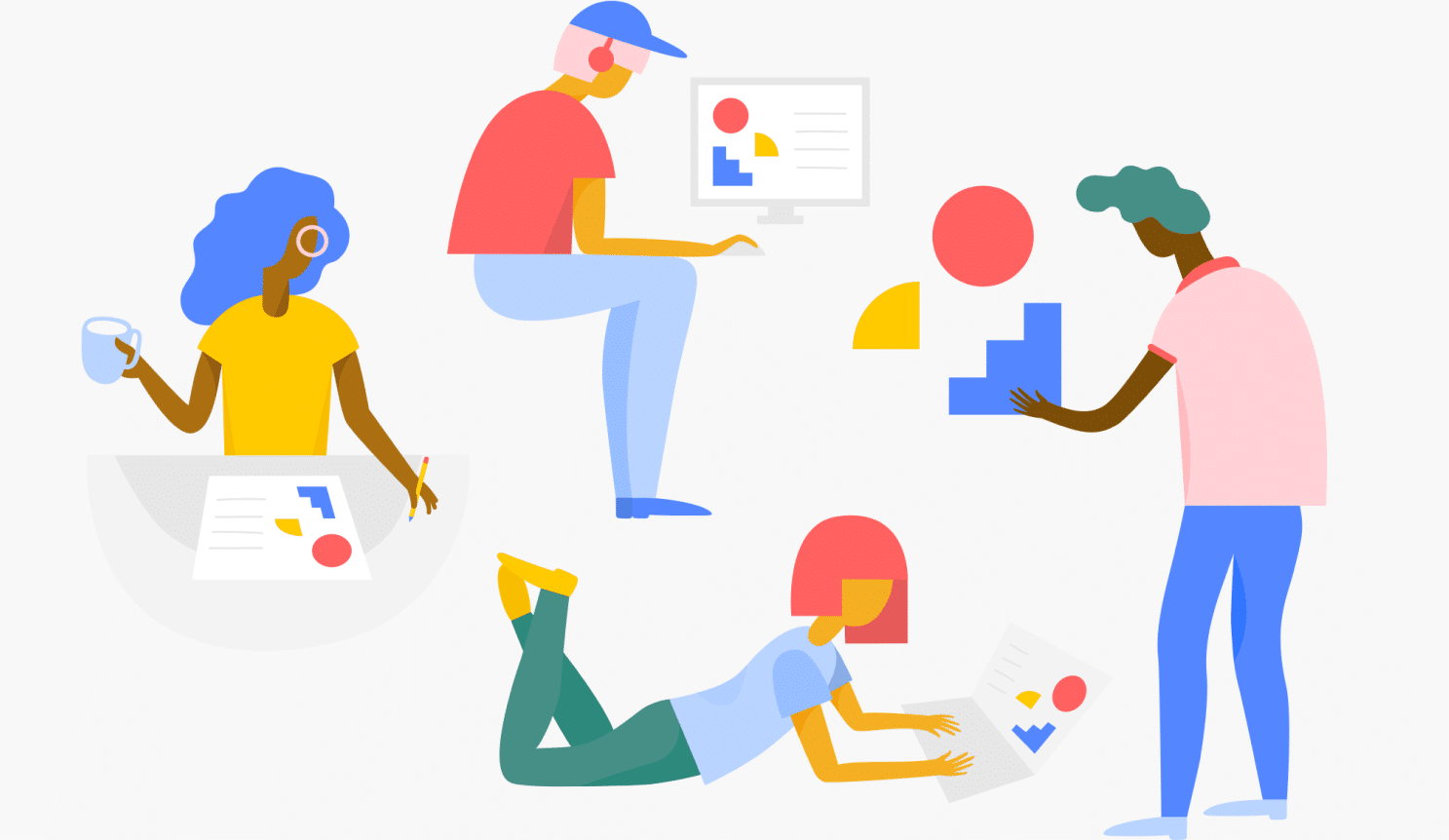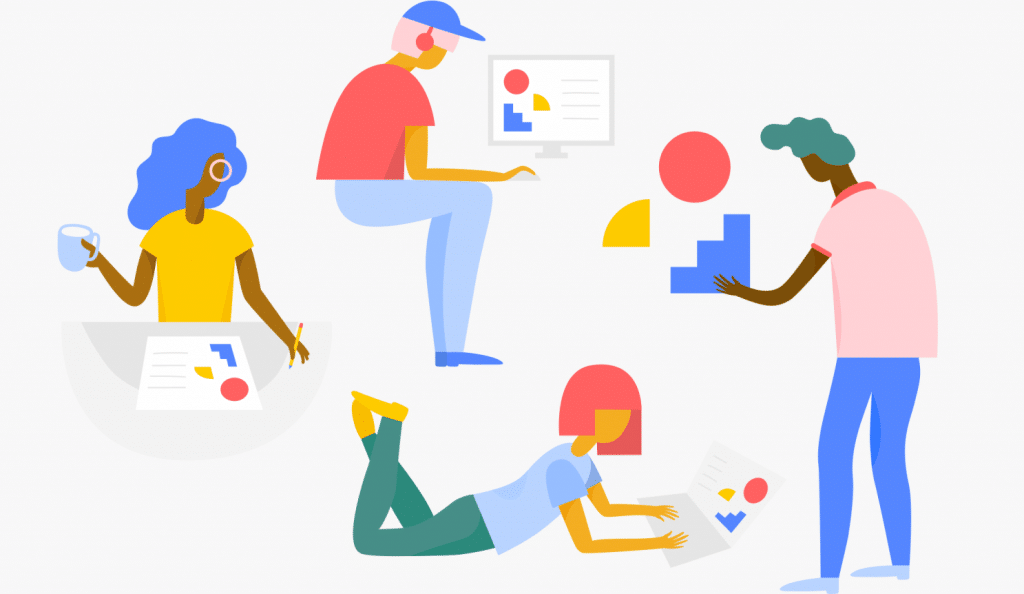 Art contests could help showcase your abilities to other experts. And, if you are fortunate enough to win, you could receive anywhere from $50 to $60,000 in cash prizes. Look online for contests that fit your personal skill set, such as painting, illustrating, digital arts, or general arts. Others are more demographically oriented, targeting age groups, ancestry, or even geographic areas. 
11. Apply for Artist Grants
A grant could be just what you need to help you dive deeper into your craft. Grants help you cover expenses and provide money for starting an art business. Organizations such as art institutions provide these funds, as do local and federal governments. Well-established artists might also provide grants.
12. Start a Crowdfunded Project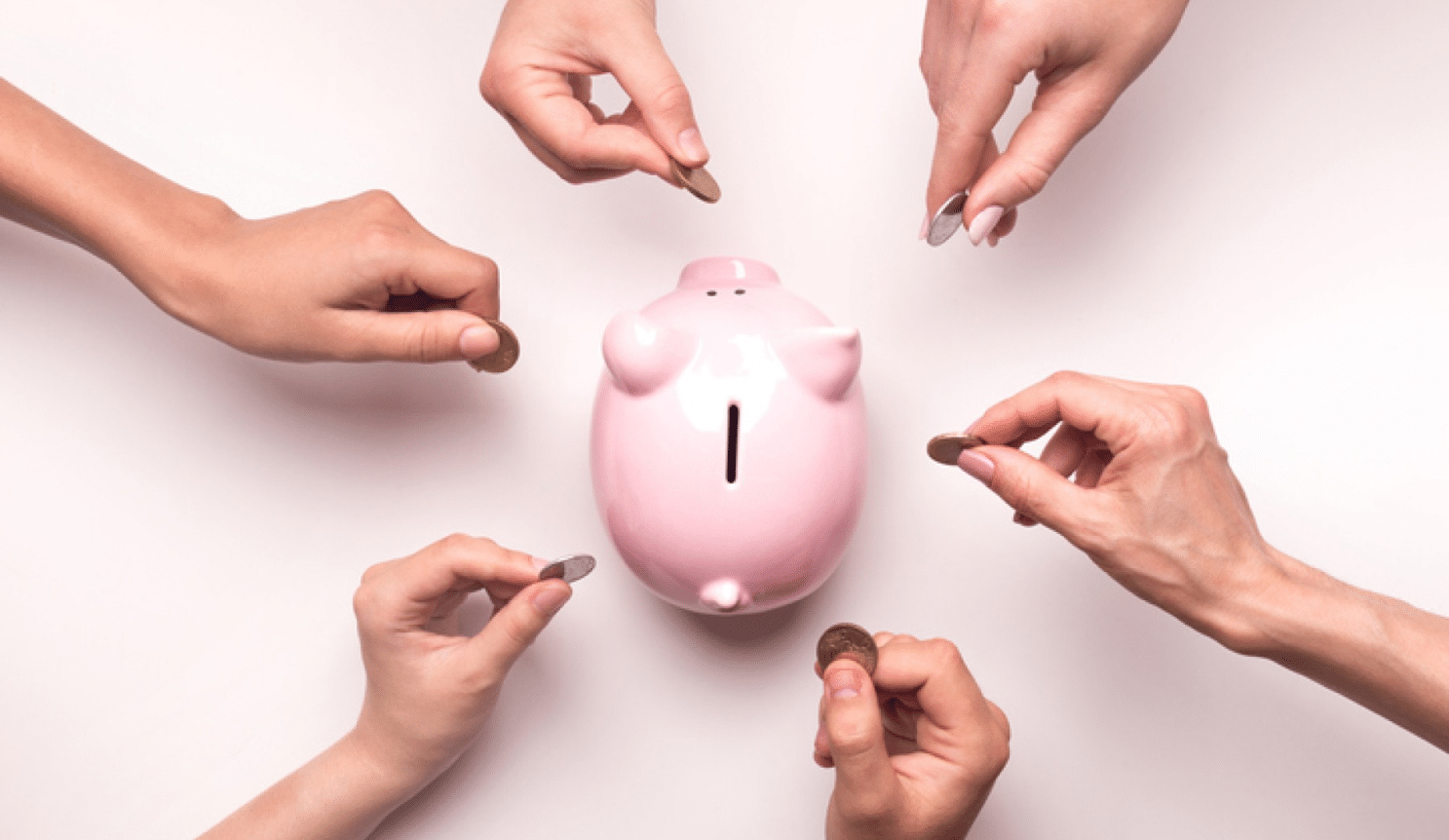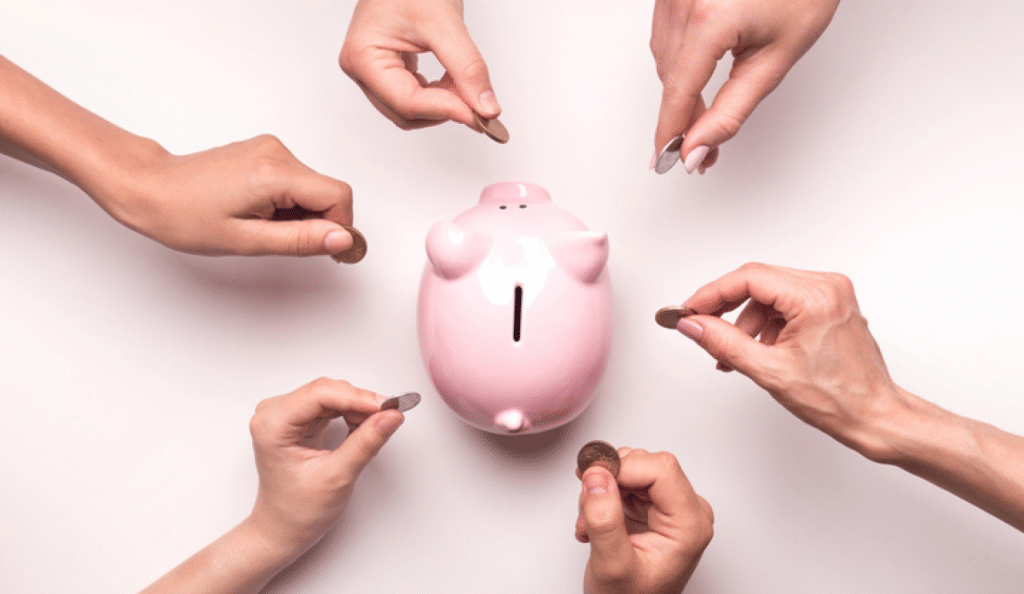 Crowdfunding is a perfect way to get noticed and to raise the necessary funds for growth. Get creative and think about what people want that requires your art. Before joining a platform, research the costs involved with bringing your idea to life — most of these require some kind of fee from you. Then, select from one of the following crowdfunding platforms.
GoFundMe: With 50 million supporters and a 0% platform fee, GoFundMe is huge. Your costs are 2.9% plus $0.30 per transaction fee. You can also immediately withdraw your deposits. 
Kickstarter: With 15 million supporters, Kickstarter will likely provide all the funding you need. The main downside is a 5% platform fee, on top of the 3% plus $0.20 per transaction fee. Plus, failure to reach your funding goal means donors are refunded and you get nothing. 
IndieGoGo: With 10 million supporters and a 5% platform fee, they are best for people who need fast money. You can take deposits as they come in. As a bonus, you can also re-list your campaign if you don't reach your funding goal.
The larger the platform you use the more exposure you will get. Also important is promoting your campaign through social media and YouTube.
How to Make Money as an Artist
The above gives you a start concerning how to sell art online and make money. Whether you decide on freelance work, collaboration, an Etsy shop, or building a print on demand brand through a partner such as Printbest, keep in mind that persistence and consistency are everything. If one method doesn't work, try another. Now, go pursue the career of your wildest dreams!