Are you tired of working at your full-time job with mediocre pay? Maybe you have always dreamed of opening your own business. The recent pandemic served as a wake-up call to many, prompting them to start learning how to start a clothing line for free in an effort to earn some passive income.
But is it actually possible to learn how to start a clothing line for free with no money? The answer is not as clear-cut as you may think. In most cases, you will not be able to start your new business without investing some money into the startup costs. However, we will also show you some simple ways to reduce those costs so that you can actually start a clothing line for free一if you're up to the challenge!
How to Start Your Own Clothing With No Money (or Very Little Money)
Why Starting a Clothing Line (Typically) Isn't Free
While many people want to learn how to start a clothing line with no money, it may not be quite that simple. Some expenses are hard to avoid when launching your brand, particularly if you want to appear professional. Some of the costs you will need to consider are your:
Domain name
Listing fee
Ecommerce plan
Inventory
Marketing
A domain name is an inexpensive investment if you don't intend to use an online marketplace. This allows shoppers to navigate directly to your page under a given URL instead of having to search for your clothing line among thousands of other posted items. You will need to purchase the desired domain name for an annual fee. 
Listing fees and ecommerce plans
You also have to consider your listing fee or ecommerce plan fee. If you are using an online marketplace such as Etsy, you will be required to pay a nominal fee for each item that you list for sale. On the other hand, ecommerce platforms such as Shopify require a monthly fee for their services.
Another thing to keep in mind: Inventory is a high-value item when starting a clothing line. You will need to produce the items and find a place to store them.
Last but not least, you need to draw customers into your store. Marketing can be quite expensive, particularly as you are just trying to get your feet under you in the ecommerce world. Advertising, sending out email newsletters, and more can add up. But don't give up! Read the following for a few tricks on how to start a clothing line with no money.
If you want to learn how to start your own clothing line with no money, you might be wondering how you can eliminate some of these costs. Fortunately, there are solutions available that can minimize what you will spend at the outset of your business.
Reconsider the domain name
One way to eliminate costs is to use the URL provided by your ecommerce platform instead of purchasing your domain name. This helps you to avoid that annual fee. But keep in mind that this method might not look as professional as a domain name. Alternatively, you can recycle an existing website that you already own. However, you will still need to pay for the domain long-term.
Avoiding listing fees and ecommerce plans
One option to avoid the cost of ecommerce plans is to launch your new business as a social media account, on a blog, or using some other type of free account. Post pictures of your product and its corresponding descriptions here. Instead of adding items to a cart, sales will be made via direct messaging.
There is a trade-off for this cost savings, though. It is unprofessional and time-consuming to manage your orders this way. It can become complicated quite quickly. Business owners who pursue this route will need to be a bit tech-savvy to add a donation button or begin using a payment app.
If this doesn't sound like a great fit for you, you can also start selling in person at live events. Just know there's typically a small fee to set up a vendor booth, and the whole endeavor can take a lot of time and effort.
Inventory can eat up your budget when you are figuring out how to start a clothing line for free. The solution to this dilemma is to use print on demand (POD) services through companies like Printbest. Print on demand allows you to print the clothing you need only when you get an order. It reduces the upfront costs and the potential risk associated with keeping a large inventory on hand.
While it may not allow you to learn how to start a clothing line with no money, you should still consider ordering a few pieces to test the quality. This also allows you to take pictures of your new products to display on your website.
Customize and sell apparel
Design your own T-shirts, hoodies, tank tops and more. We'll print, so you don't need inventory.
Be creative with marketing
The good news is that you can get your business out there to more people using free marketing methods. Organic social media can put you in front of your customers, if you take the time to dedicate yourself to learning this platform.
Optimize your website for search engine optimization (SEO) so that you can rank higher in the search engine results pages when someone is searching for the items you are selling. Unfortunately, free tools like these usually mean you will have to do more of the work independently. Marketing can be time-consuming and complicated if you have little to no experience with this important business effort.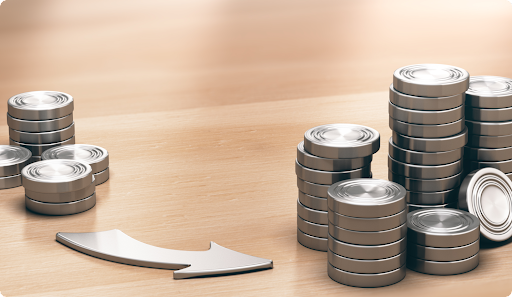 While reducing your costs when learning how to start a clothing line for free is possible, it may not be the right fit for you. If this is the case, you may want to generate a little capital to help you cover the costs of your new business. Get creative with the ways you can gain access to these funds, and you might just be surprised at how much you can make to help cover the costs of your overhead and initial investment.
Crowdfunding is a popular solution to your money woes. The larger your network or loyal audience, the more likely you'll succeed in this money raising method. Set up a fund on pages like Kickstarter or Indiegogo. This allows your fans to donate money to your cause safely and securely. Asking fans and subscribers to donate every month to help cover your costs is also an option with sites like Patreon. This allows your supporters to donate a recurring amount each month in exchange for special access to new products, promotional items, or whatever bonus you can give them.
If nobody is lining up to help you finance your dream, you can always look into getting a loan for startups. Talk with your local bank about what they can give you, with the agreement that you will repay the money in a set timeframe. While this may cause some additional stress on your business when it is time to start the repayment process, it can be very helpful to give you the capital you need to start your business now.
Not interested in paying back the money you borrow? Consider applying for a government grant designed for startups to get the business off the ground. Grants are basically free money that you won't have to worry about paying back. 
Other ways to generate capital for free
You can also generate capital to help you figure out how to start a clothing line for free. Some ideas that don't require a lot of capital or effort include:
Teaching online courses
Virtual tutoring sessions
Publishing an eBook
Freelancing your services
Selling items that you no longer want or need
Think about what skills you have to offer the world and find a niche that suits you. These ideas should be enough to get your creative juices flowing so that you can get the money you need to create a thriving ecommerce business with print on demand.
Is Starting for Free Worth It?
As you can see, it is possible to learn how to start your own clothing line with no money. However, you may be questioning whether it is truly worth the extra effort. You will have to put in a lot more time to do things on your own instead of the work required when you pay a small fee to begin. Keep in mind that time is money.
To give you an example, you can start an Etsy store with just one listing for $0.20 or sign up for the basic Shopify plan for $29 monthly. It all comes down to how much money you have, and what dollar value you are willing to place on your time.
If your time is valuable and you want to save more of it, Printbest's integrations are a great option to connect to your online store. Orders are automatically sent to us as they arrive, and we handle everything from printing to shipping. This saves you valuable time and money. For more information on reducing the costs of creating and selling your clothing line, contact Printbest.