Printing custom designs on apparel can be quite profitable. If you're an artist, you can turn your digital products into physical ones by printing artwork and designs to sell on your website or online marketplace. If you're looking to promote your business or brand, you can print your custom logo on T-shirts, too. 
However, there is a lot of competition, so you want to be sure you're using the best products and services for print on demand. Depending on your brand, style, and printing methods, you'll want to make sure you select the right kind of shirt that best suits your needs. But there are so many options, and they all seem good! What are the best shirts to print on? How do you choose? 
We've compiled a list of the best T-shirts for printing based on a few key factors. You can find many of the T-shirts featured in this article available via Printbest. Keep reading to find out which options are best for you so you can start selling the best T-shirts for your brand or company. 
The Best T-Shirts to Print On
Budget-Friendly: Most Economic Shirt for Print on Demand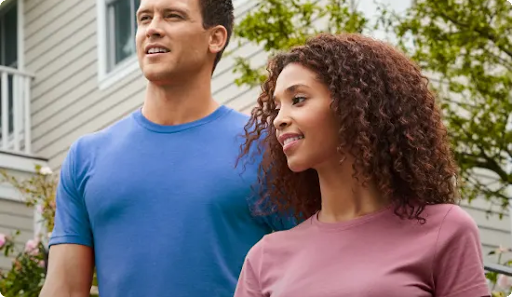 Don't let the word "budget" scare you away from exploring inexpensive options. Choosing affordable T-shirts to print on is the way to go if you want to keep costs low and maximize margins, especially if you're just starting out. There are plenty of quality options available that won't break the bank and will help you profit. 
For example, Gildan's G500 Heavy Cotton Series is an excellent choice for those looking to print branded T-shirts without shelling out a ton of money. The G500 for men/unisex, G500L for women, and G500B for kids are available in many different colors and sizes, varying from Youth XS to Men's/Unisex 5XL.
They're made primarily with heavy cotton material and are more durable than Gildan's Softstyle or other affordable brands like Fruit of the Loom. Some color options contain more polyester than others, but overall, this heavier cotton blend is ideal for direct-to-garment printing.
Gildan's G500 T-shirts offer a low price, so they're perfect if you want to offer your customers more value. With lower garment prices available through Printbest starting at $7.49 USD, you can make more profit with every sale. 
Affordable print on demand
Our prices are on average 15% lower than other print on demand suppliers — so you can profit more!
Comfort is Key: Most Comfortable Shirt for Print on Demand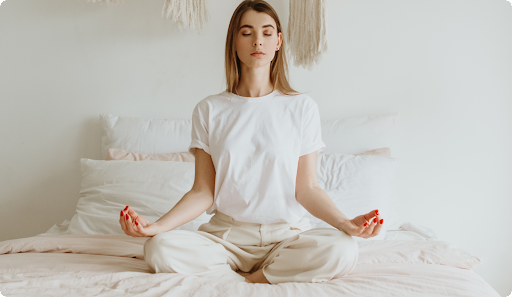 Comfort is an essential factor in choosing your T-shirt. You want a product people will wear because it feels good, so pick an option with important must-have qualities like breathability and ventilation. Your customers will want soft material they can wear all day without chafing or itching. No one wants to deal with an uncomfortable T-shirt for long periods!
Certain types of material are better for comfort than others, like softer organic blends and tri-blends. But these may wear out faster than others. Sturdier material, such as a jersey knit blend, can provide ultimate comfort and ventilation that doesn't leave you uncomfortable if you break a sweat. 
If comfort is your main concern, then you should consider a jersey knit tee as your go-to choice for quality T-shirts for printing. Bella + Canvas 3001 (Unisex) and 3001Y (Youth) offer a soft alternative with a nice fit, stretch, and drape. 
The cotton is softer than Gildan cotton and even more comfortable after being washed and broken in. Some colors do contain more polyester than others but do not compromise comfort.
Sizes range from Youth XS to Unisex 4XL, and the price point isn't very high either! With an average cost of $11.69, this mid-range T-shirt option provides the best of both worlds – ultimate comfort and a great deal. 
Always in Activewear: Best Print on Demand Shirt for Sports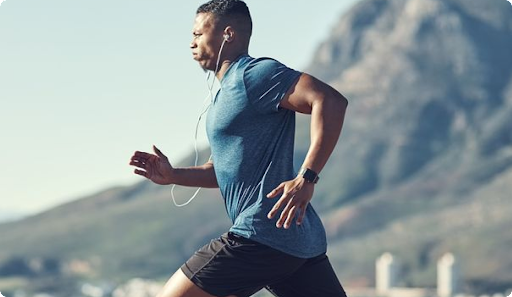 Activewear has evolved over the years, going from fashion faux pas to trendy fad to standard leisurewear. This type of clothing is now for everyone. Of course, it's ideal for athletes or people who regularly work out, train, or run. But, activewear is also a go-to for busy people who may not have time to change between a morning workout, dropping the kids off at school, or heading to the office. 
Activewear tends to be more technical, made by brands specializing in performance wear. Often made with lightweight blended cotton or other material, you'll want to choose quality activewear T-shirts for printing that absorbs ink well, won't peel, and is preferably a bit stretchy and breathable. 
The Champion Double Dry® Series is available in several sizes for men, women, and children, ranging from Youth Small to Men's 2XL. The Double Dry technology quickly evaporates moisture, preventing sweat from soaking in. The athletic fabric is made from a soft tri-blend material that feels super lightweight but effectively keeps you dry after a hard workout. 
This T-shirt is an excellent choice for sublimation pricing because the ink soaks in evenly. However, this higher-end choice comes with a higher price point and is difficult to find for print on demand, as most suppliers don't offer this product. 
The Jerzees 29M DRI-POWER® ACTIVE T-Shirt is a much easier T-shirt option to source and is available for printing at Printbest. Available in unisex sizes from small to 5XL, this cotton-polyester blend sports shirt is more affordable and easier to source than the Champion Double Dry.
The fabric is made from sustainable sourced cotton and the shoulders have reinforced taping and double-stitched seams for durability.
Style Matters: Most Trendy Shirt for Print on Demand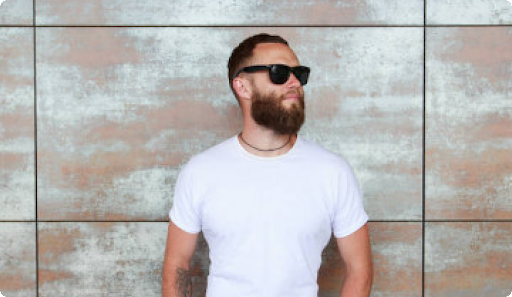 The style of T-shirt you choose can be just as important as quality or fit, especially if your brand is trying to achieve a particular look. If you're selling luxury products, then there are certain things people will expect from them, such as superior quality, comfort, and fit. But they also want to be wearing something that's on-trend.
Fitted T-shirts are a favorite for many brands to show off their customers' physique. Casual T-shirts, such as V-necks or crew necks, can be perfect when you have no specific style in mind but still want something simple and comfortable.
Sure. Style is subjective, but the American Apparel Unisex Fine Jersey 2001 Series is an iconic pioneer of fashionably fit T-shirts. This customer favorite is made mainly of cotton, while some colors do contain higher levels of polyester in the blends. 
The 2001 Series is a classic T-shirt that's evolved over time. In 2019, American Apparel switched from the tubular style to a side-seamed stitch, providing a more contoured fitted look and style. Sizes vary from XS to 3XL, and youth sizes are available in the 2201WU version. You can't beat the style, comfort, and quality you get for the price, starting at a midpoint of $9.63 for each shirt.
Opt for Premium: Best Luxury Print on Demand Shirt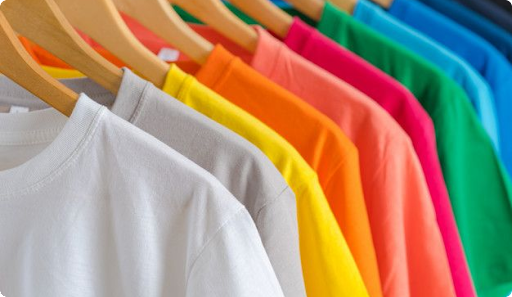 If the price point is not an issue and your customers prefer high quality over affordability, choose a premium or luxury product for t-shirt printing to yield the best results possible. Certain higher-end fabrics are comfortable and breathable, such as combed ringspun cotton blended with soft materials like jersey or polyester. 
Premium  T-shirts offer the most bang for your buck by featuring pretty much everything we've talked about in this article. From activewear to comfort and style, choosing a luxury T-shirt for print on demand will satisfy your customers and your wallet in the long run. 
The Next Level Sueded Series is top of the line when it comes to premium quality. The unique, soft texture almost feels like velvet to the touch and is made with a cotton-polyester blend mix for breathability and comfort. Side-seamed for a fashionable fit, the Next Level Sueded Series is available in crew and V-neck styles in women and unisex sizes ranging from XS to 3XL. 
With higher-end quality comes a higher price point, of course, available at Printbest starting at $12.59 for each shirt. However, many customers will prefer to pay a little more for a more comfortable T-shirt that fits well and will last longer. 
Print Quality Designs on T-Shirts with Printbest
The best quality T-shirts for printing depend on your needs, whether for your brand, style preference, or printing process. With a plethora of options available, you can choose from the best T-shirts on the market to print your unique artwork and designs or to brand your business. Check out what other people are selling by visiting the Printbest catalog for inspiration and start your print on demand business today!