Online retail is booming, and it's no different for the world of apparel. There are countless opportunities to create a brand and sell shirts online in today's virtual business landscape.  However,  you have to make sure you do your research and implement methods that work. There are many factors to consider and important decisions you'll have to make to impact your brand's success. One question to ask yourself is: Should you sell shirts online without inventory?
This—and other questions—can be overwhelming, especially when there are so many options out there. We totally get it, but don't worry. We're here to help! We've done our research and have analyzed two different business models for operating an online store: with inventory and without inventory.
Selling Shirts: With or Without Inventory
Why It's Important to Establish the Right Business Model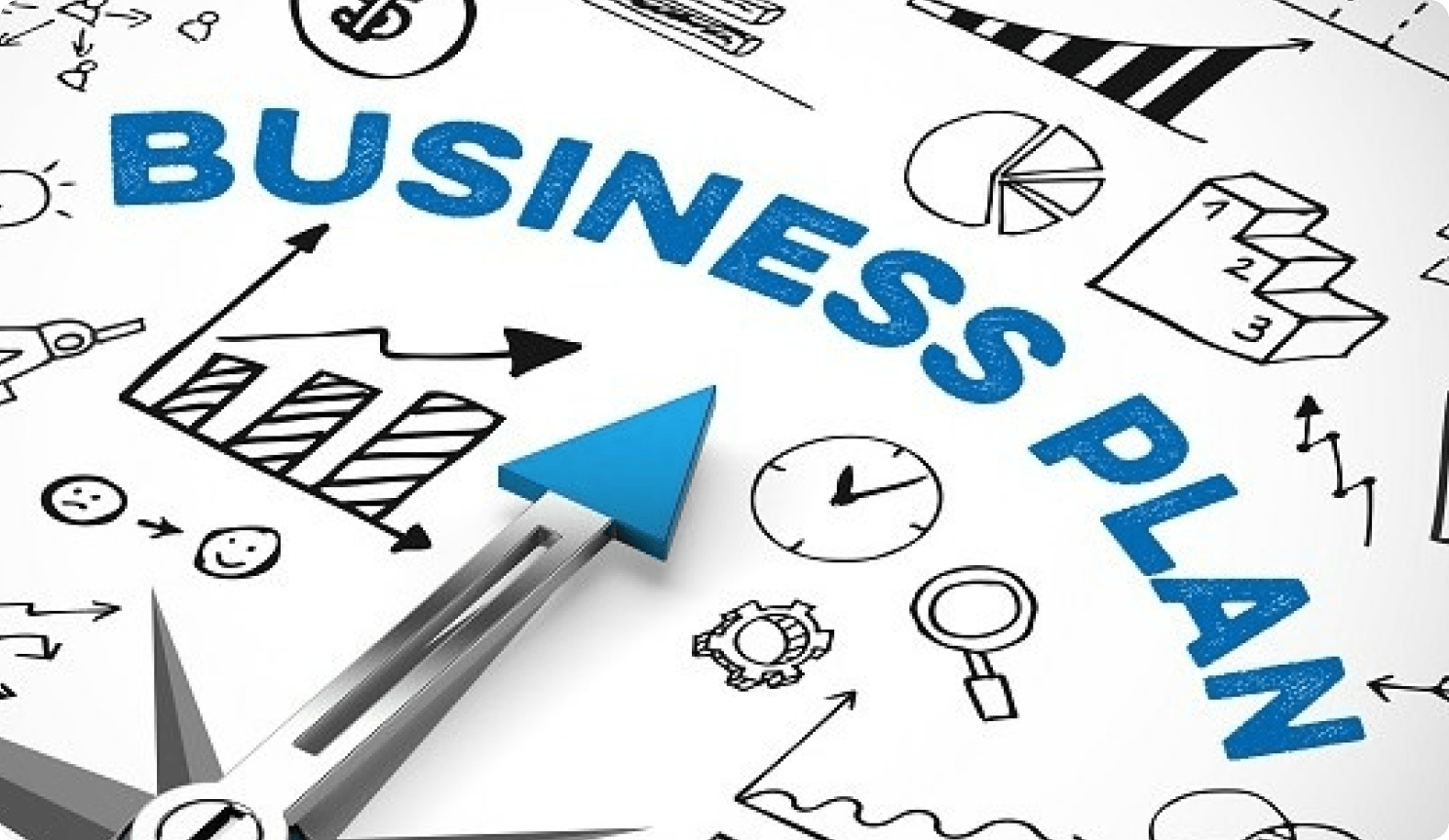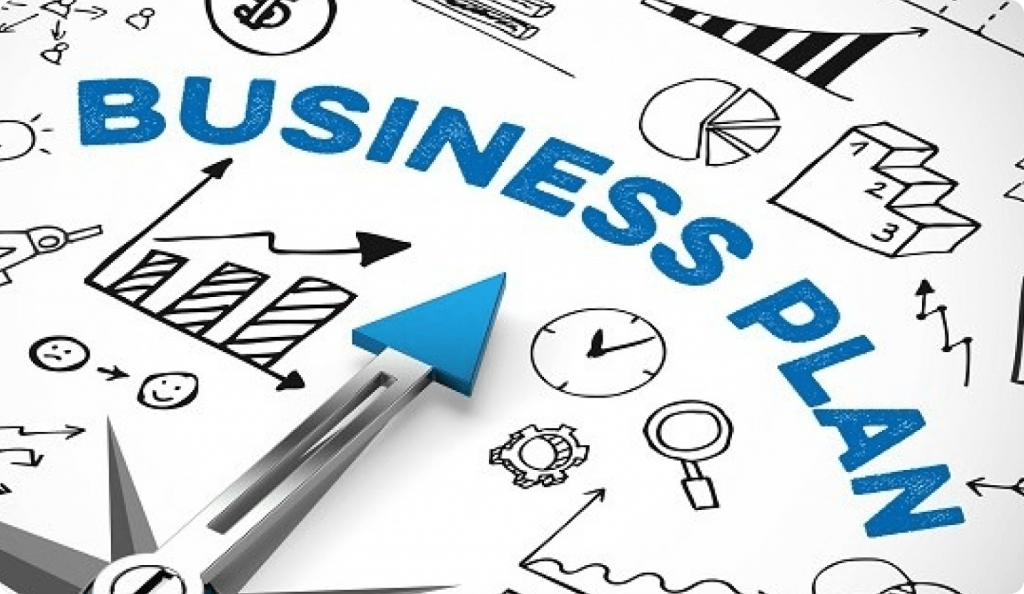 We're not here to sugarcoat it. Starting a business is not always a walk in the park. Only 33% of companies make it to the ten-year mark. Twenty percent of small businesses don't make it past the first year, and a whopping 50% will close their doors after only five years. So how can you, with your new online store, avoid the risk of going out of business before you get ahead? First, you must start on the right foot. Do that by ensuring you have a business plan in place from the beginning, set up for success. Before you even invest in or start your business, you need to figure out your goals, what available resources you have, and what skill set(s) you and those involved possess. 
How you approach these key factors will determine how you make or break your business. By doing this, you can select the best business model for your online store.  Some of the top reasons for failure for new companies stem from choosing an ineffective business model. Other business failure causes include lack of funds, poor management, missed marketing opportunities, and generally not knowing the industry's ins and outs. That goes for online entrepreneurs, such as  T-shirt sellers, too. So, it's really up to you! As long as you have a clear business plan set and are confident in your chosen business model, your next step is to school yourself in Inventory 101.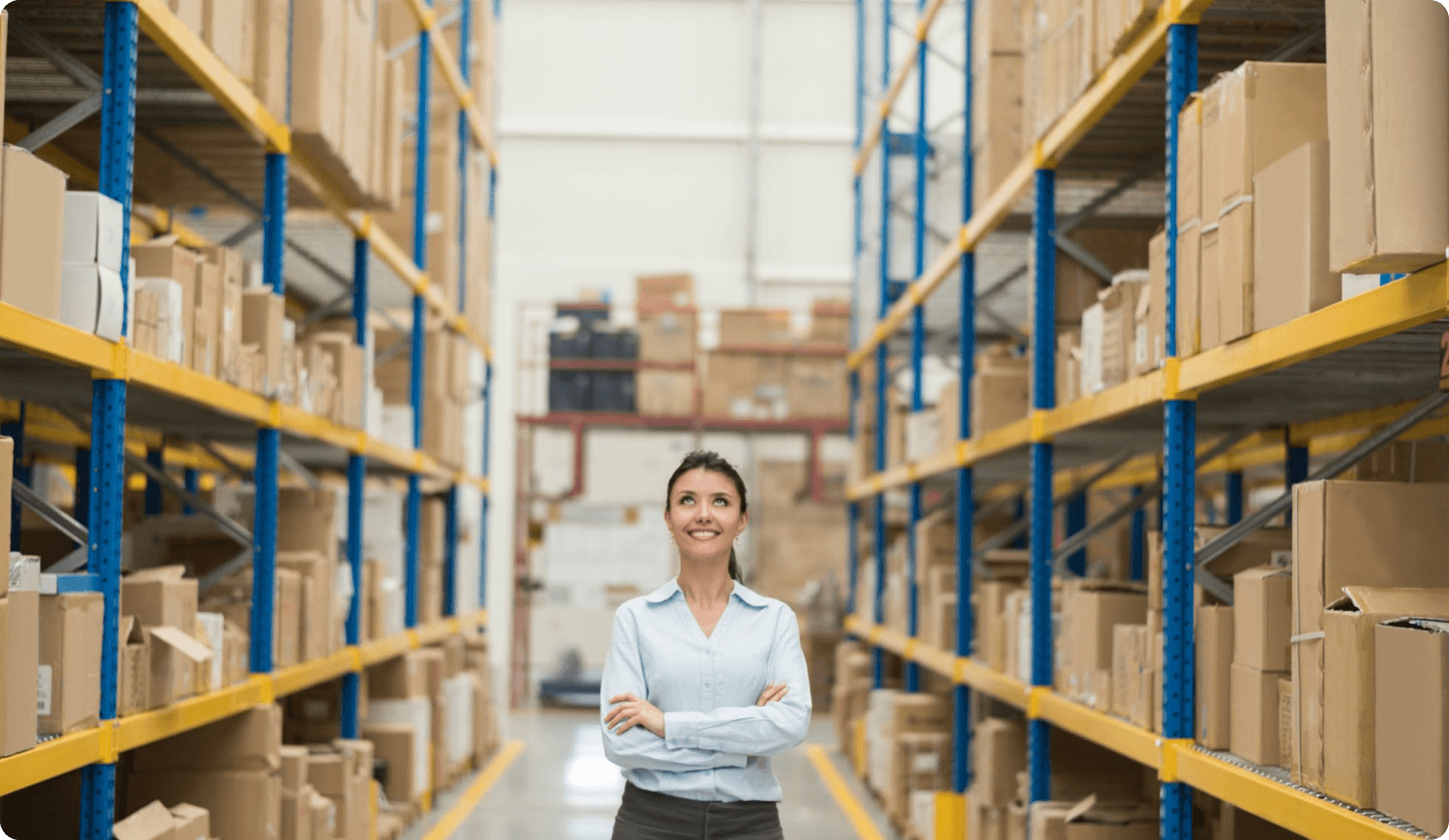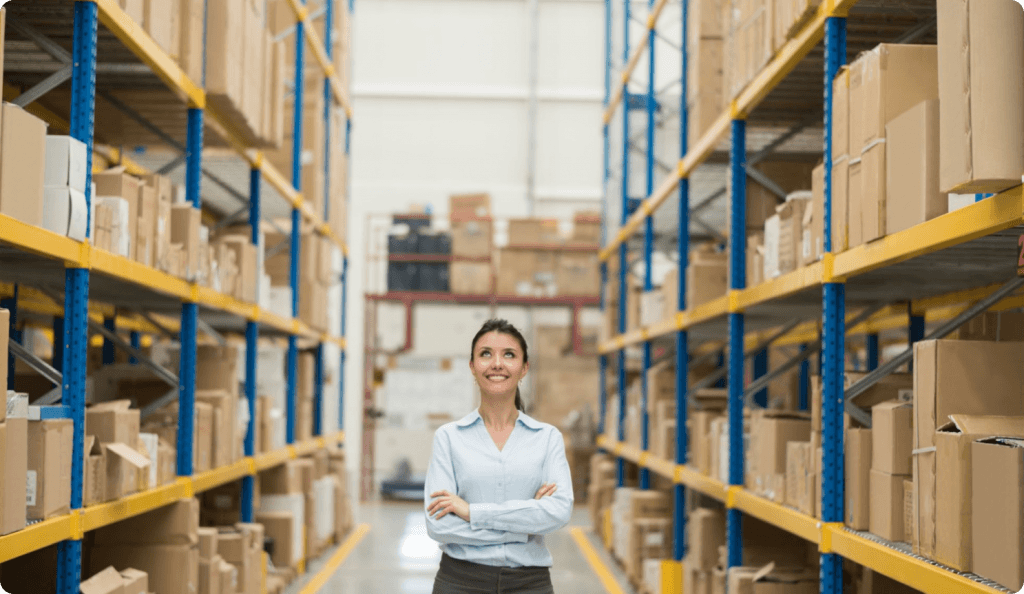 Whether you plan to stock items yourself or choose other options for order fulfillment, you must possess a solid understanding of how inventory works, how it affects revenue, and, ultimately, how it impacts the way you run your business. According to Investopedia, "inventory is the term for the goods available for sale and raw materials used to produce goods available for sale. Inventory represents one of the most important assets of a business because the turnover of inventory represents one of the primary sources of revenue generation and subsequent earnings for the company's shareholders."
Put simply, inventory is hands down, the bread and butter of your cash flow. Inventory comes in several forms, so yes — you will have to do your homework. Keep up with trends in your industry, learn how to manage your stock accurately, and run analytics. These skills will enable better insight into what works best and what does not work for your business. For example, brick-and-mortar stores of all kinds will typically stock most of their inventory on the sales floor, with any excess in storage at the back of a store. 
Inventory plays a key role in your company's ROI (Return on Investment). Whether you want to store products on-site, ship them yourself, or plan to rely on third-party shipping companies, you will need to know the ins and outs of inventory management. If you do this, you will be able to gauge better the inventory options that work best. Traditional inventory strategies aren't for all businesses. That said, for T-shirt retailers selling solely online, selecting a non-inventory business model, such as a print on demand service like Printbest, can be more cost-effective.
For T-shirt retailers selling solely online, a non-inventory business model can be more cost-effective.
The majority of online retailers today depend on their ability to acquire inventory as orders come in. Even veteran store owners are shifting to carrying less inventory to maintain lower overhead costs and increase profits across the board. Another way to stock inventory is a method known as Just In Time (JIT) production. JIT is a supply chain management system that allows buyers to purchase and replace what sells, not to stockpile products that are not guaranteed to sell. 
Many businesses continue to stock their inventory to supply a specific clientele network or product demand. Most sales occur online in today's retail landscape; therefore, profits will generate through an online portal optimized for express checkout (think Instacart, or Shopify, for example). Whether they are brick-and-mortar or operate solely online, certain types of stores will always stock inventory in-house. These stores are typically larger, have multiple chains or franchises, or offer unique, specialty items. Also, there is often a higher product demand for stores that keep inventory on hand. Online business owners who are just starting may not want to commit financial resources to products they are not sure they'd sell first.  
Factors to Consider with Inventory
The methods in which an online store stocks products have evolved over the years. In turn, the contemporary marketplace has come to offer a slew of alternative inventory options for selling shirts online, among other retail items. However, there are pros and cons to inventory and no-inventory options. Here are a few things to rank for your inventory management strategy. We'll delve into this in additional detail later on in this article.  
Financial cost 
Time spent 
Product quality 
Risk and uncertainty 
Production control 
Sustainability and ethical production 
Overall feasibility for an individual online entrepreneur 
An online store that tracks sales metrics and marketing trends,  implements high-yielding inventory strategies and executes all these tasks effectively is likely to succeed, especially when you use best practices to manage stock, know what to buy and when to do it with a fixed budget. There are numerous successful online apparel stores that carry inventory.
Examples of online apparel stores that carry inventory
Pros of carrying inventory
Wholesale discounts based on quantity 
Faster fulfillment and lead time
Choice of shipping methods
Lower risk of losing a sale due to stock issues
Stock what you need with inventory management tools 
Cons of carrying inventory
Diminishes cash flow
Increases risk of excess stock
Product degradation over time
High-cost storage expenses
Limited flexibility for introducing new products
Inventory Approach Rating for Each of the Following Factors
(1 = Least Difficult and 5 = Most Difficult)
Financial cost 5/5
Time spent 3/5
Product quality 2/5
Risk and uncertainty 5/5
Production control 1/5
Sustainability and ethical production 2/5
Overall feasibility for an individual online entrepreneur 4/5
Inventory management tools & resources
Stocking inventory can become pretty unmanageable without the right tools. Depending on your business's size, you'll want to utilize inventory management tools and resources to accurately keep track of and analyze stock data for effective purchasing strategies. For small businesses that stock some inventory, a mobile inventory application will help manage your company's inventory. For larger companies that need more custom integration, a network ERP such as Netsuite will be a better route. 
The No Inventory Approach
When it comes to inventory, a business owner or manager must evaluate all factors that could directly impact the ROI. For an online T-shirt store, carrying excess inventory could likely hurt ROI, making it more difficult to earn a profit and become cash-fluid. Not having inventory offers flexibility for start-ups to allocate funds for other business expenses. Overall, it's less risky, more cost-effective, and pretty convenient. Countless online shirt apparel stores don't carry inventory, and they are thriving. 
Examples of online shirt apparel stores that don't carry inventory
Pros of not carrying inventory
Diversifies cash flow
Less overhead expenses
More profit for the company
No obsolete or overstock inventory
Ideal for start-ups with a budget
Cons of not carrying inventory
Lower margins 
Depends on the supplier's stock
No quality control
Unpredictable price changes
Inventory Approach Rating for Each of the Following Factors
(1 = Least Difficult and 5 = Most Difficult)
Financial cost 1/5
Time spent 4/5
Product quality 3/5
Risk and uncertainty 1/5
Production control 3/5
Sustainability and ethical production 2/5
Overall feasibility for an individual online entrepreneur 1/5
The following are useful tools if you decide to go down the "no-inventory" path.
Print on demand allows you to design and create customized products via white labeling. Choose a supplier like Printbest to design, produce, and ship your products, per order, directly to the customer. Print on demand is perfect for beginners and is especially popular for selling custom T-shirts. It also provides product flexibility to better gauge what's selling and what's not.
Start your online store today!
Printbest helps you start selling without inventory or equipment.
Dropshipping is a similar order fulfillment method that allows you to offer various products without physically stocking the items. When orders come in, you forward it to a third-party supplier, which then ships the item directly to the end-user. This business model is different from print on demand because when you dropship, the third-party shipper doesn't produce the product that you are shipping; the entity is responsible only for shipping. It is best suited for ecommerce and online retailers who sell mass-produced products, such as cell phone accessories, electronics, kitchen tools, and personal care. Dropshipping fees and increased shipping rates may cut margins and slightly lower profit. Still, for new online start-ups, this inventory method also allows for more flexibility with cash flow with less risk of acquiring dead stock. 
Third-Party Logistics (3PL) allows you to outsource warehousing and shipping operations to a third party. Essentially, you pay for another company to handle your supply chain. 3PL helps online stores reduce costs associated with freight companies and help better manage essential logistics to decrease the risk of order and shipping errors. 3PL services are a standard for many types of products, including apparel, pet, wellness, electronics, and more. Dropshipping is different from 3PL; with the former, you send single orders to a manufacturer or distributor for order fulfillment, not a 3PL warehouse that specializes in offering all-inclusive services.
Ecommerce websites offer fulfillment network services that will stock, manage, pack, and ship products on your behalf by distributing your inventory to a network of fulfillment centers. This inventory method is perfect for online retailers who sell apparel, books, custom T-shirts, and other merchandise using ecommerce platforms like Amazon and Shopify. Fully integrate your inventory management with your website without the headache of overseeing day-to-day shipping operations.
Should You Sell Shirts Online Without Inventory?
Should you carry inventory or not carry inventory? You should carry inventory if you're selling mass-produced items or products high in demand. However, if you're designing T-shirts or custom apparel, the best bet is to explore alternatives. Print on demand, dropshipping, 3PL, and fulfillment networks will likely be more cost-effective options. We recommend using print on demand services like Printbest for anyone looking to sell custom apparel.
Benefits of print on demand
Print on Demand services offers so many benefits for up-and-coming brands and online stores. The process offers numerous options for custom designs, while avoiding high overhead costs. The result is a lower risk of losing your investment. Basically, a print on demand company, such as Printbest, provides a low-maintenance way to get your brand out there, by printing original products per order. 
Printbest will fulfill online orders as you receive them, offering numerous benefits that help entrepreneurs, artists, and small business owners like yourself find success. Compatible with platforms like WooCommerce, Shopify, and Etsy, Printbest will quickly print high-quality original designs each time you receive an order on your website. 
Are you ready to design and sell custom T-shirts online? Getting started with Printbest is easy! Sign up for a free account with Printbest and start selling customized products today.