Is it possible to become successful selling merch as a YouTuber?
The answer in one word is: Yes!
It's no secret that many popular YouTubers are cashing in on their fame and are making a fortune with their personalized merch.
Typically, a YouTuber with 11,000 subscribers sells an average of six pieces every month to generate around $70 per month. That's $840 per year!
However, some YouTubers are more successful at selling merch than others.
According to Promo Marketing Magazine, the top 20 sellers on YouTube earned a combined $29.9 million from branded merch sales in the past year.
Ready to jump on the bandwagon of successful YouTubers' merch and make some money with your fandom? Let's take a look at some popular YouTuber merchandise examples and see what you can learn from them.
Best YouTuber Merch: Examples to Learn From
Peter McKinnon's Merch: Focus on Content Strategy First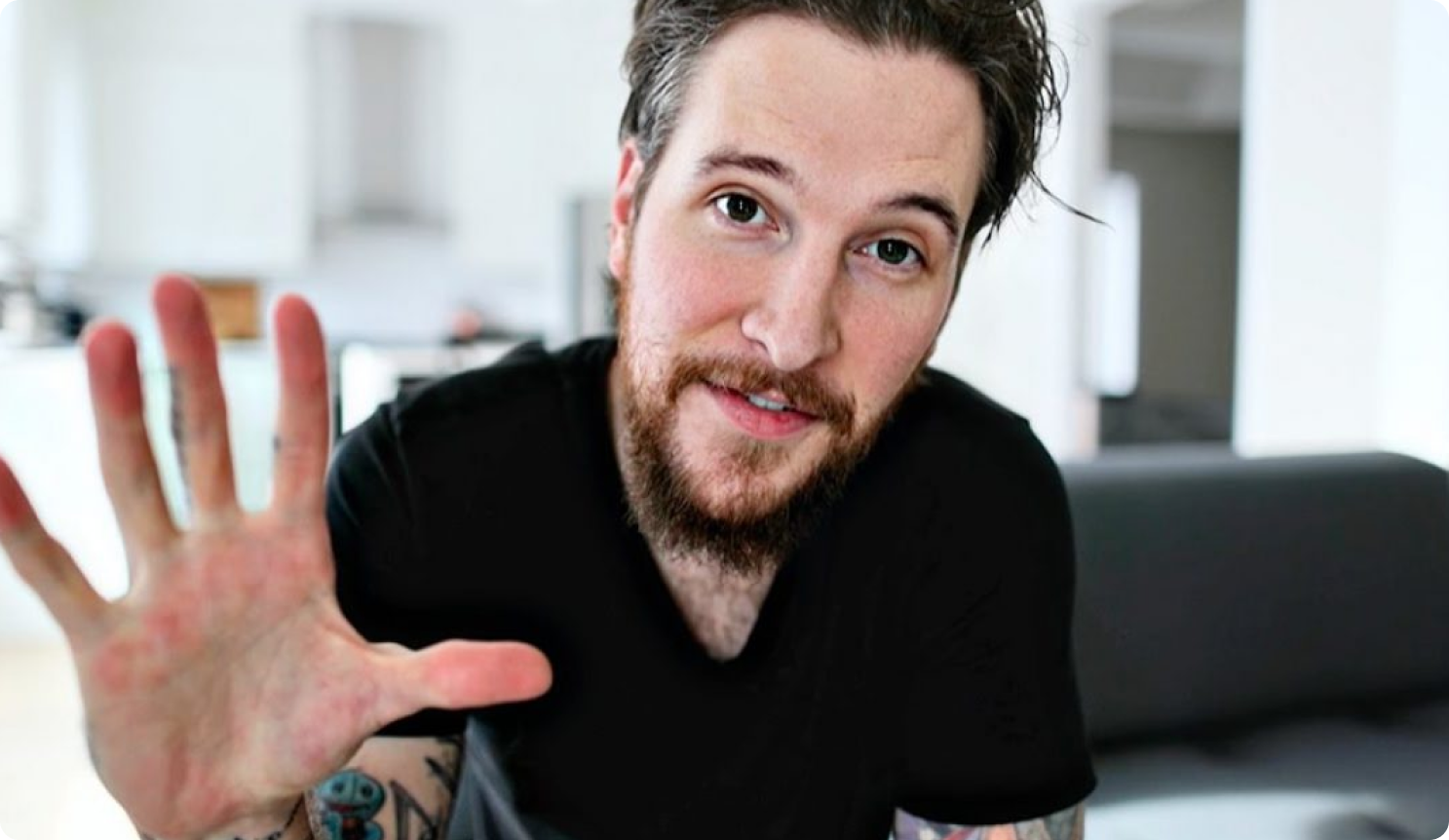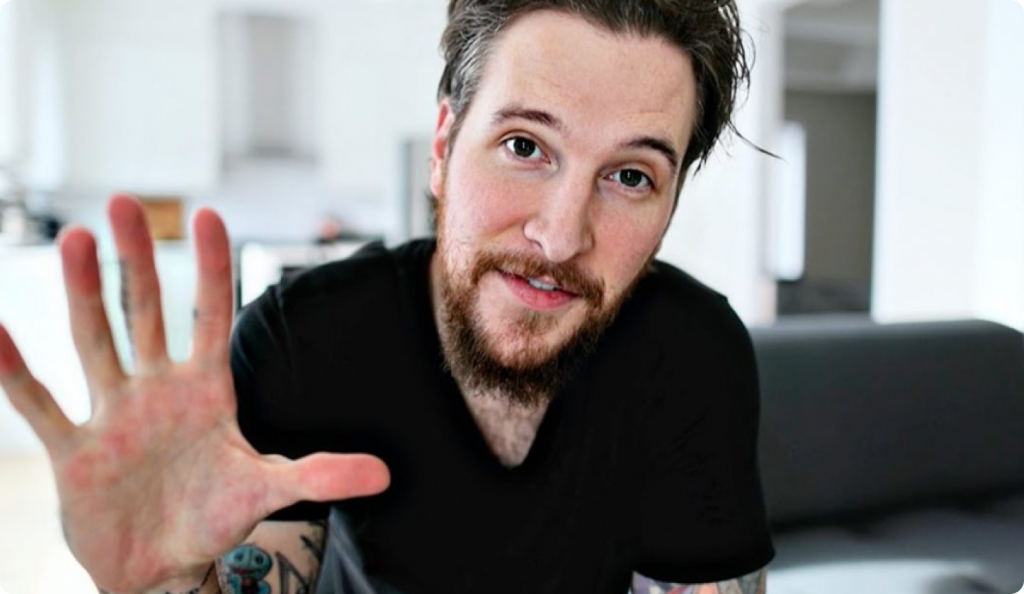 Peter McKinnon is a Canadian photographer and videographer. He is also a full-time YouTuber who has amassed 1.8 million subscribers in just a year.  In fact, he reached his first million subscribers within just 9 months.
Peter's biggest strength is his content strategy that has made his merchandise one of the best YouTuber's merch out there. He has a solid understanding of what works and what doesn't on YouTube, which he has developed after trying out several video formats on the platform.
About the YouTuber Merchandise
As a coffee addict, most of Peter's merch revolves around coffee. He collaborates with different vendors to sell his branded merch. Currently, he's partnered with James Coffee Co. to sell Golden Hour Snap-Chilled coffee cans, Golden Hour Blend, Signature Hat, and McKinnon Series Pins.
The road to YouTuber merch success is a good content strategy, which can help you gain subscribers who you can sell your merch to. For instance, Peter creates engaging videos consistently and also collaborates with other influencers, which helps him sell his merch.  While you can speed up the process, you can't skip steps. So, focus on creating content that people love, and your merch sales will benefit accordingly.
DanTDM's Merch: Target Your Niche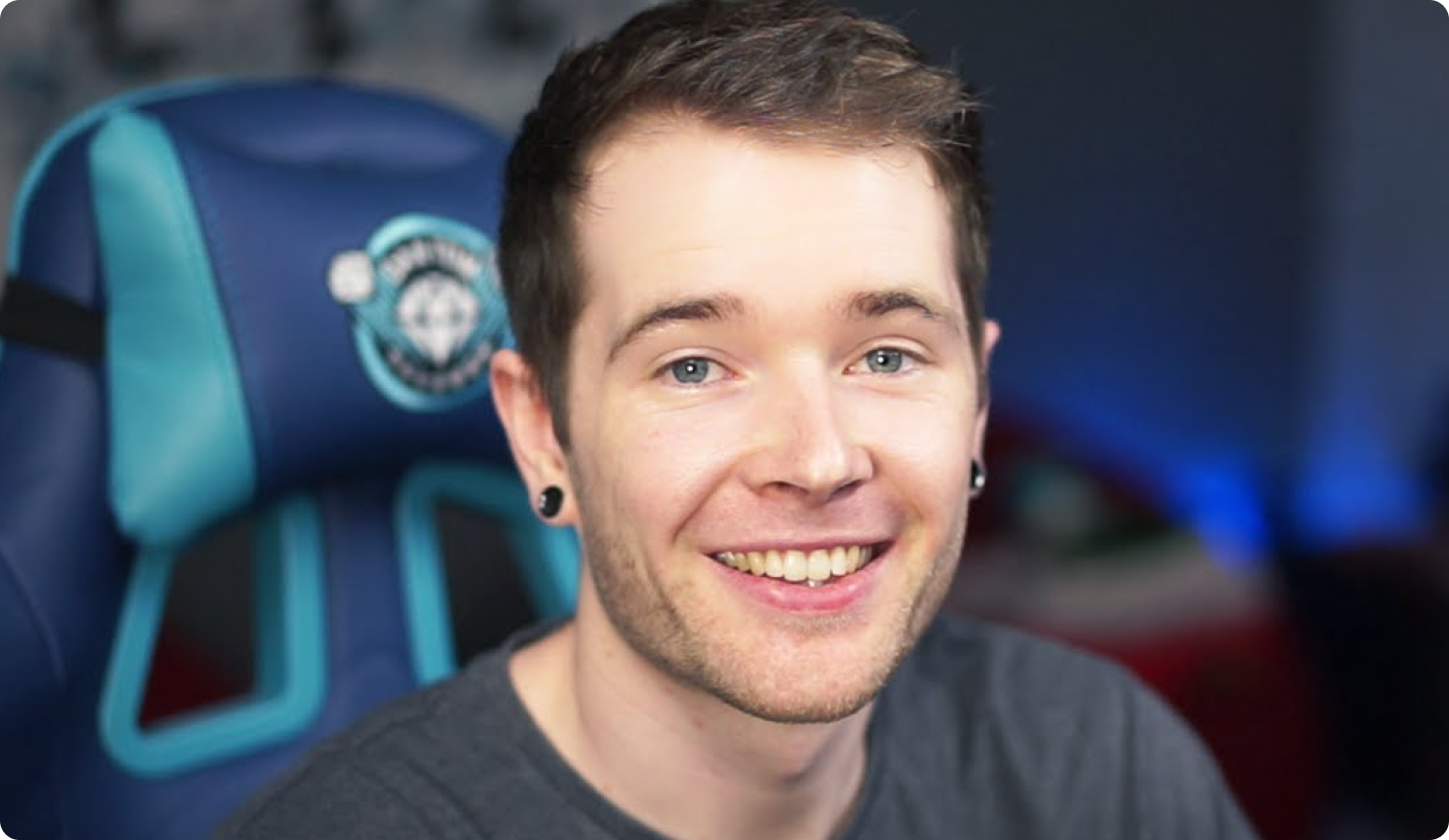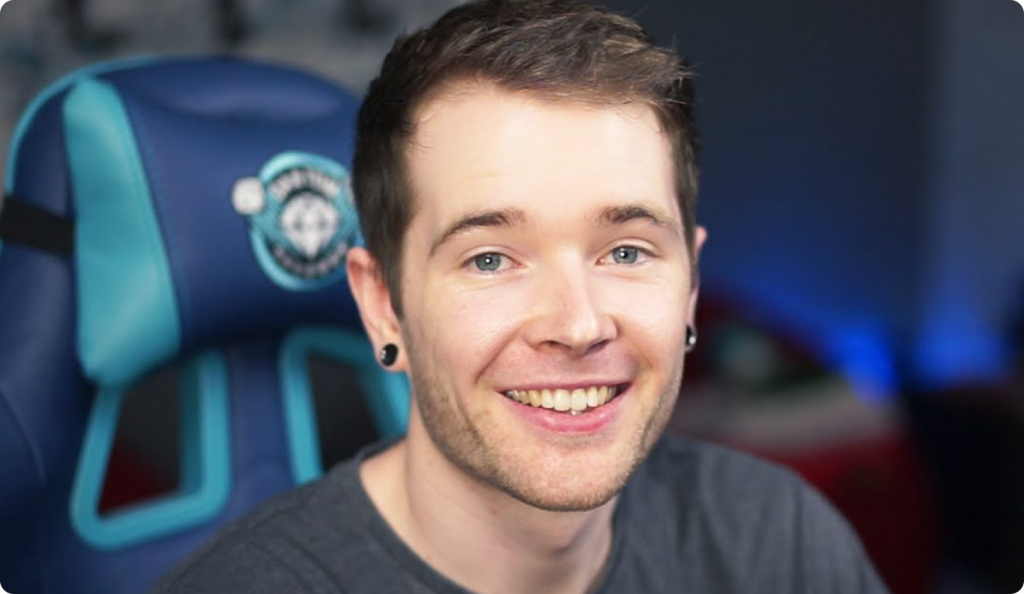 Daniel, popularly known as DanTDM, is a UK YouTuber with over 25 million subscribers. He is a gaming enthusiast who is widely acknowledged for his online gaming series. He also holds a Guinness World Record for his gaming skills and dedication to the blockbusting video game, Minecraft. Most of his fans are children who love gaming.
About the YouTuber Merchandise
Dan sells simple T-shirts, hoodies, caps, backpacks, bags, and more. Most of the items have a big, vibrant logo of the distinctive diamonds that you can see as his YouTube icon. Currently, he is offering three different collections (Space, Hologram, and Diamond) with similar products but each of the collections has its own unique designs. His products are specifically designed keeping in mind his young consumers. You'll find lots of colorful, gaming-inspired designs in all his collections. 
Dan's fans are children, so his merch designs appeal mostly to them. You'll see lots of rainbow designs, space hats, pom-pom hats with eyes, and glistening diamonds that grab the attention of his young fans. The key is to make your merch attractive to your niche audience and sales will follow.
Ava Jules's Merch: Stand for Something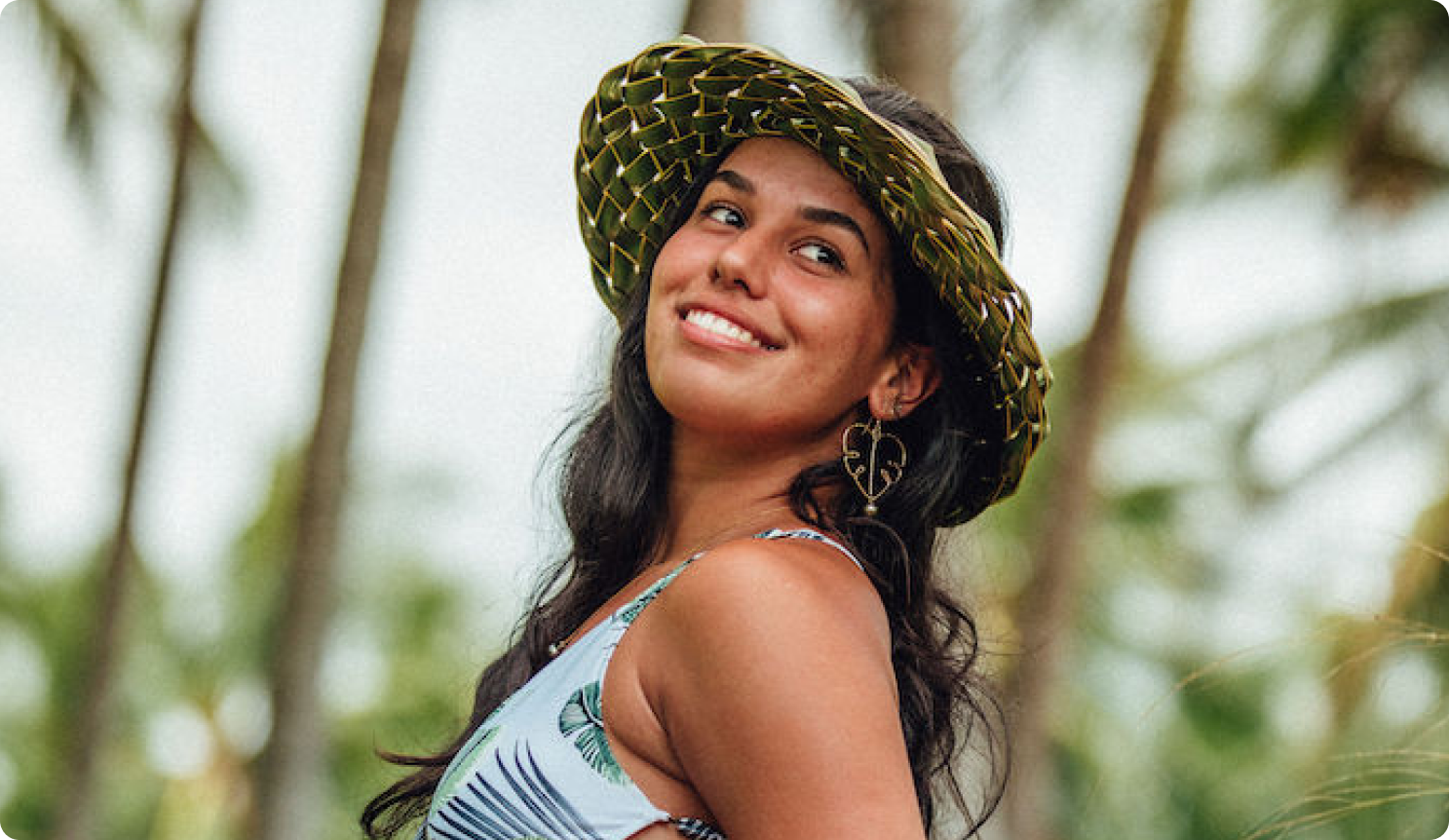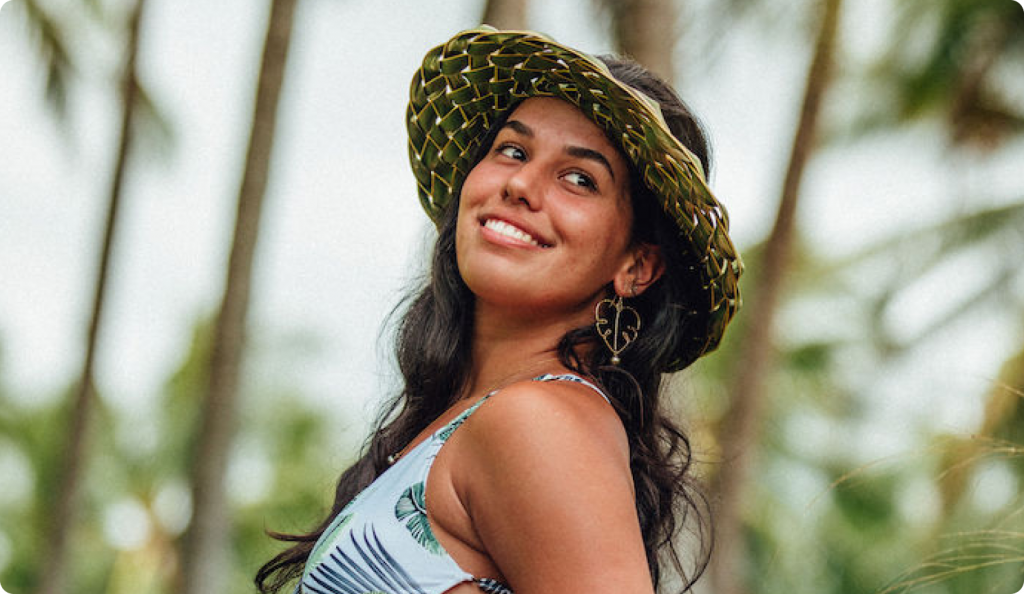 Ava Jules is an American YouTuber with over 1.44 million subscribers and more than 107 million views on YouTube alone. She's a young beauty and lifestyle vlogger who has built her empire online, bringing positive vibes, personal stories, and relatable girl advice for people from all across the globe. She's a big advocate of sustainability and zero waste living, and her sustainable clothing merch sold out in under 24 hours.
About the YouTuber Merchandise
Ava sells sustainable clothing, especially T-shirts, hoodies, and scrunchies. Her Aloha collection includes cute, comfy T-shirts that truly reflect the Aloha, down-to-earth spirit. Recently, she's also launched a small collection called 'Inspire' with little quotes she says in her videos and mental health chats.
Even though it was more difficult to create sustainable YouTube merch, Ava stuck to it and never lost hope. Her fan loyalty grew because sustainability was a shared value they believed in, and the product sold out fast. The bottom line is: Let your merch reflect core values that your fans can stand behind.
Shane Dawson's Merch: You Won't Know Until You Try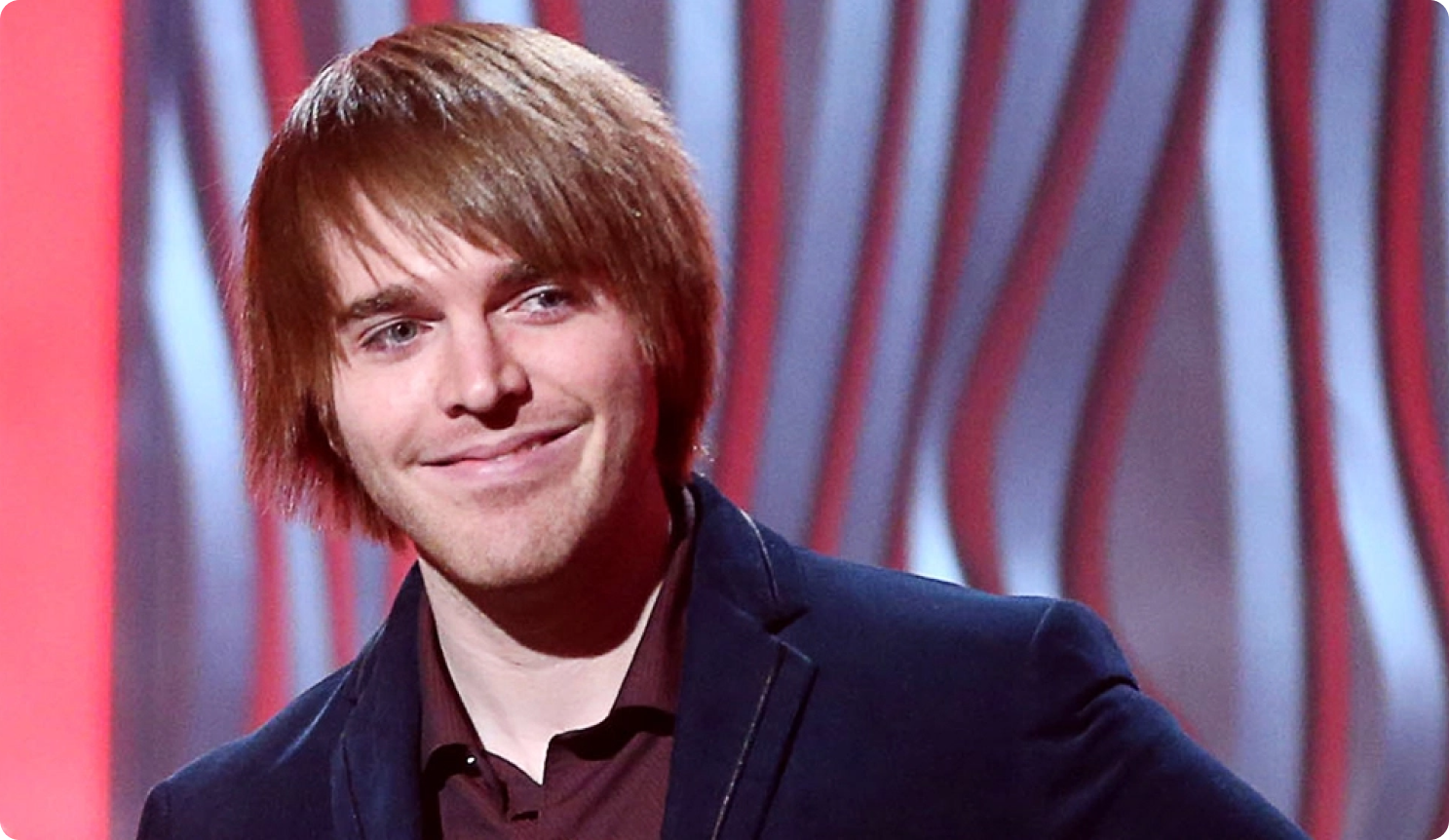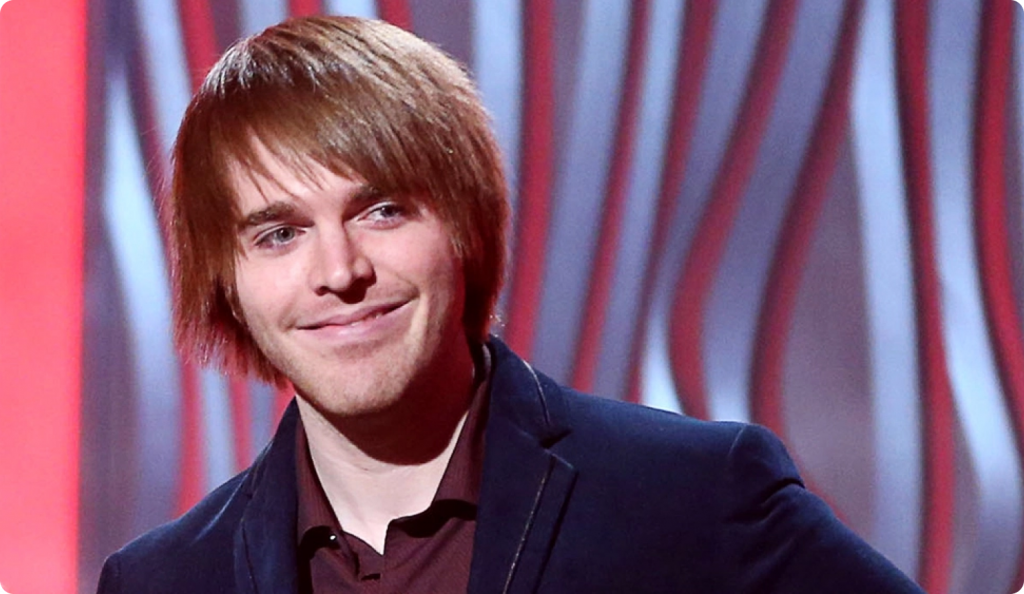 Shane Dawson is an American YouTuber with over 20 million subscribers. He is one of the first people who rose to fame on YouTube. He sold out all of his merchandise (launched in collaboration with Jeffree Star's Killer Merch Company) in just a few hours.
About the YouTuber Merchandise
Shane sells embroidered and printed hoodies, tees, sweatpants, windbreakers, and robes. He also sells branded accessories like handbags, backpacks, tumblers, wallets, socks, and phone cases. In addition, his merch includes pre-made, super stretchy slime stored in a "Pig Logo" container. In fact, most of his products feature the cute pig logo designed by him.
Shane was initially scared about launching his merch but he didn't let his fear stop him. He trusted his gut feeling and collaborated with other influencers to launch his products. It's important that you put all your fears aside and try something to know if you can actually do it. It's best to try selling merch without making huge upfront investments. 
For instance, print on demand services like Printbest allow you to sell merch without committing to inventory. This means you don't pay for products until they sell. Sign up now for free and see for yourself how Printbest makes it easy to start selling custom products.
Start Selling Merch
Sell over 70 different items customized with your unique designs, including apparel, drinkware and more.
Gabi DeMartino's Merch: Apologize and Change What Isn't Working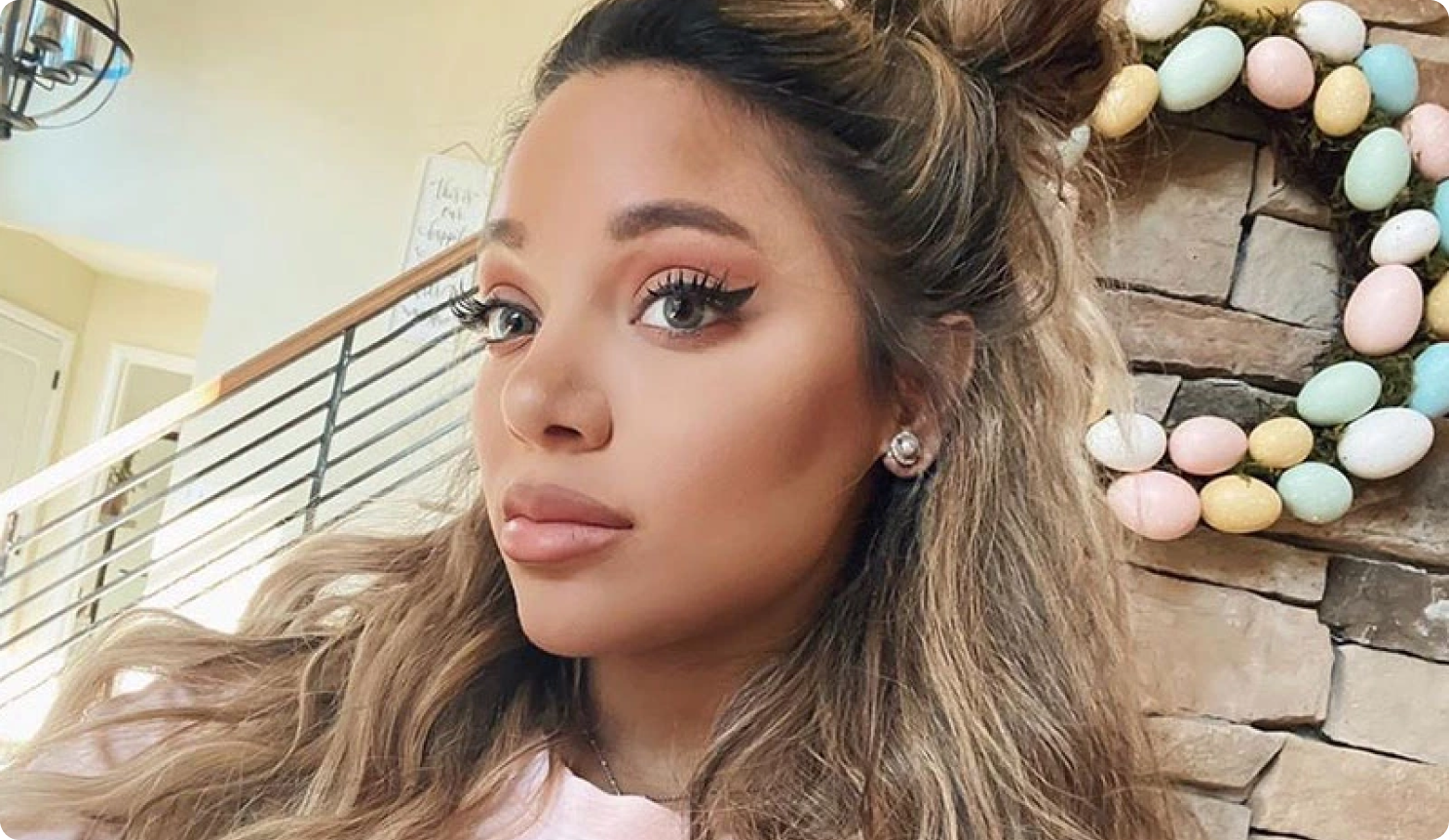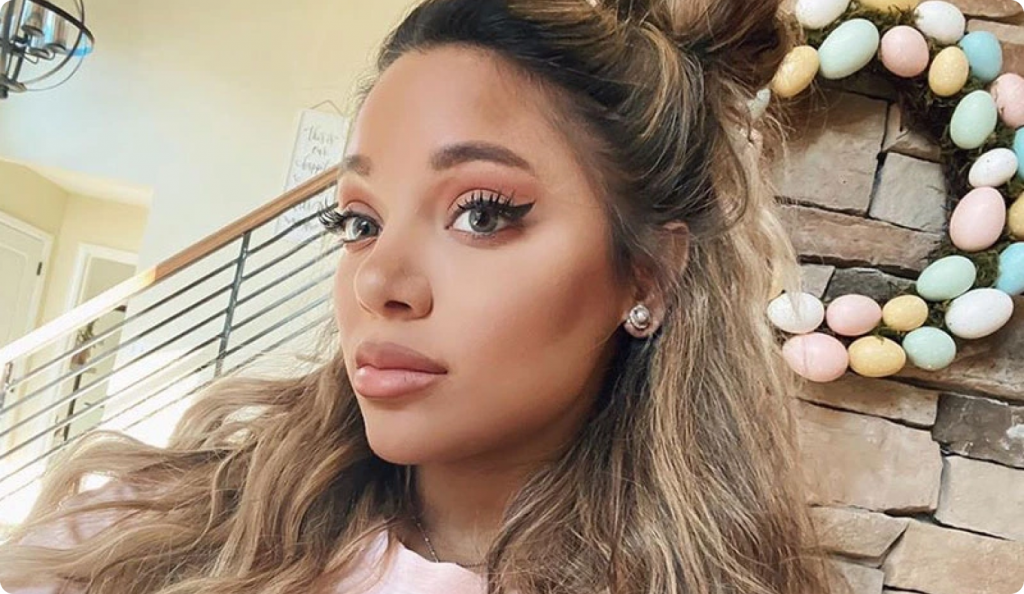 With over 3.2 million subscribers and 350+ million views on YouTube, Gabi DeMartino is an American YouTuber, singer, and songwriter who sells merch and even her own fragrance. She is a fashion and beauty influencer who mostly shares videos of the activities she carries out in her everyday life.
About the YouTuber Merchandise
Gabi has recently launched "Beautiful Mess," a debut fragrance that combines sugarplum, vanilla musk, and sweet pistachio in an irresistibly delicious perfume. Other than that, she also sells customized hoodies, tees, phone cases, stickers, hair ties, and more.
When merch delivery was delayed, Gabi apologized on social media and announced that she'd switch to a different merch company. This clearly shows how important it is to be clear with your customers and make changes for the better.
DanAndPhilGAMES's Merch: Collaborate (With the Right People)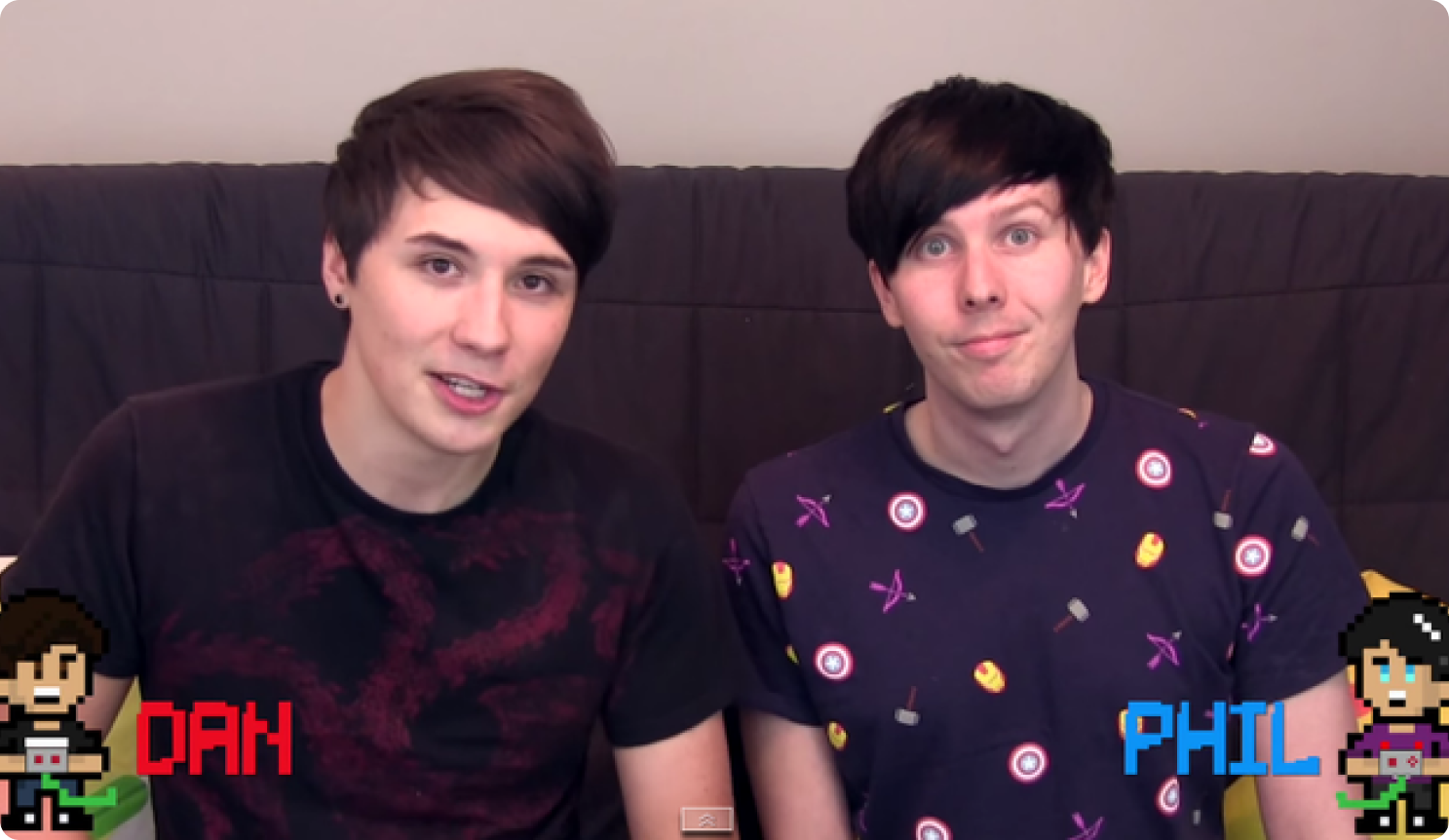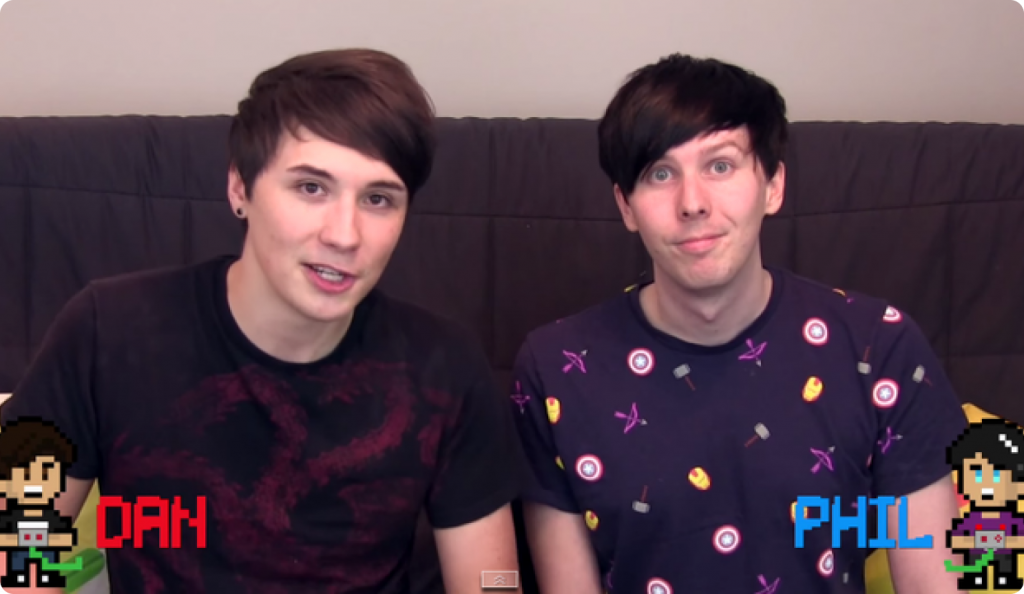 Daniel Howell and Phil Lester are UK YouTubers who combined their channels into one brand. In September 2014, they started their gaming YouTube channel, DanAndPhilGAMES that hit one million subscribers in less than a year. It was officially the fastest-growing channel on YouTube. Today, DanAndPhilGAMES has 2.9 million subscribers.
About the YouTuber Merchandise
Dan and Phil sell a variety of products including hoodies, tees, sweaters, caps, phone cases, jackets, hats, and more. They've worked with several creative artists to come up with different kinds of cool merch that appeal to a wide range of customers.
Dan and Phil not only built their brand together, they also partnered with Phil's brother, Martyn Lester to create IRL Merch. IRL Merch offers merchandising services—from creative branding, product design, and manufacture to omnichannel sales and fulfillment. If you want your merch to succeed, it's important to collaborate with people who share your passion, as collaboration can provide more benefits than competition.
Zoe and Joe Sugg's Merch: Share Social Proof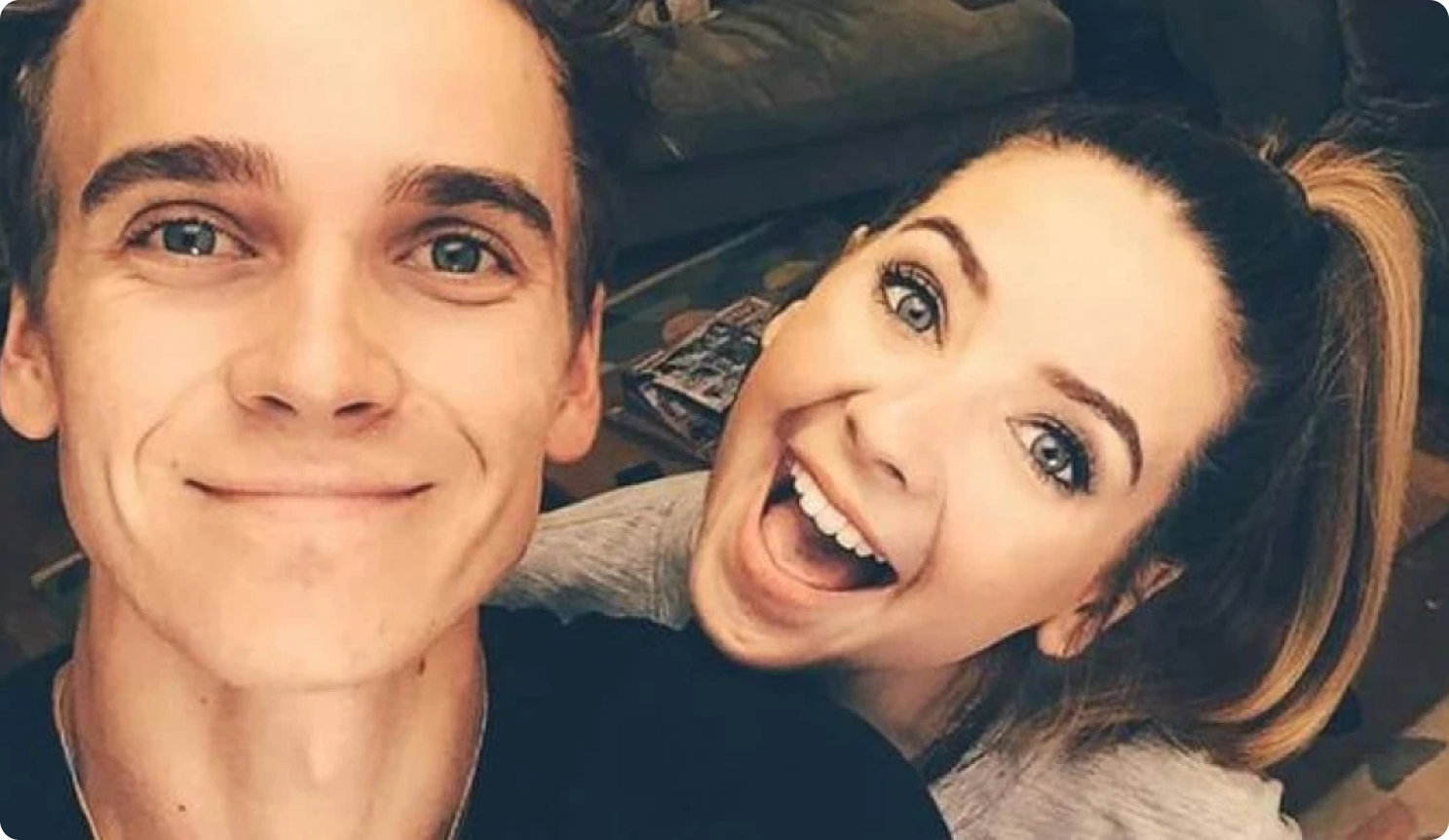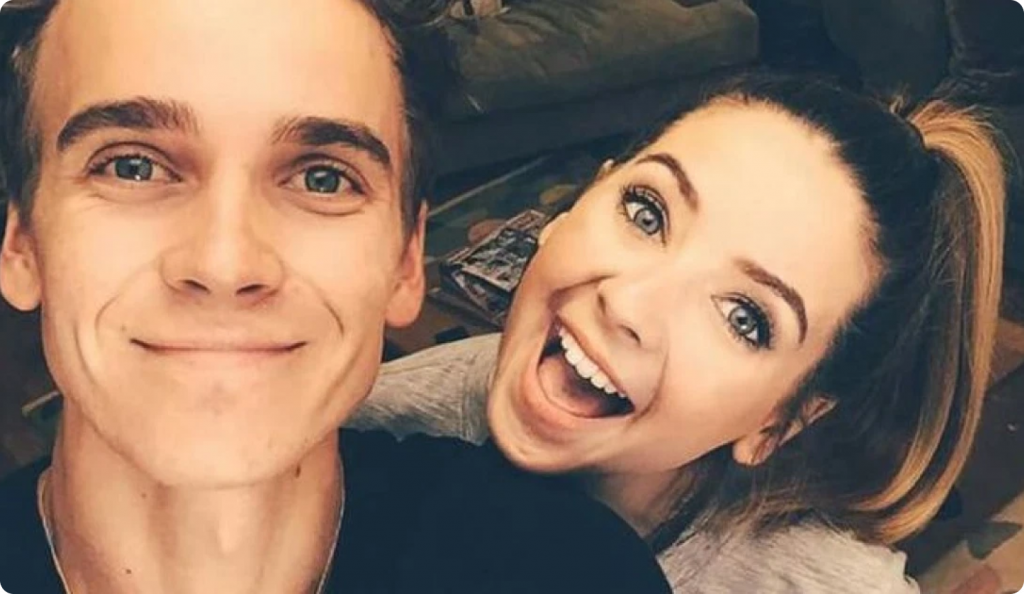 Zoe Sugg is an English YouTuber, vlogger, businessperson, and author. She launched her YouTube channel in 2009, and has reached 4.91 million subscribers today. In 2014, she launched Zoella Beauty that was labeled as the "biggest beauty launch of the year." She later launched a range of complementary homeware products that also became a huge success. She also teamed up with her brother Joe Sugg to launch a merch line.
About the YouTuber Merchandise
Zoe and Joe Sugg's online store called SuggLife sells phone cases, unisex tees, hoodies, jumpers, festive stickers, and more. Each item has a big "Sugg logo" printed on it.
When Zoe and Joe first started, they retweeted Tweets of people who bought their merch. This social proof helped them build trust among the audience. By implying "everyone is buying it," you can build more credibility and create more sales.
Bonus: YouTube Income Calculator
Wondering how much YOU can make on YouTube? Here's a free tool to see how your views on YouTube could make you some money.
Let's be honest. These popular YouTubers aren't successful at selling merch just because they are lucky enough to build a huge audience. In fact, they stay at the top because they work smart. When it comes to selling YouTuber merchandise, they use best practices and make them their own.
If you're ready to sell your own merch, use Printbest for your print on demand needs. We can help you transform your designs and brand into custom products and start making money quickly.
You can add your designs to over 71 kinds of custom merch products and dropship them to anywhere in the US and Canada, all in just a few days. The best part is that our prices are typically 20% lower on printed apparel, or about $5 lower per shirt. That extra money goes into your pocket as profit!
Get in touch to learn more about how we can help you launch your own customized merch.