The ecommerce market has expanded in recent years, and it is anticipated to flourish even more in 2022, with a projected growth of up to $5.4 trillion. This means more and more people are now looking at online channels to make their purchases.
The advancement of technology has made ecommerce shopping convenient and popular. To make the most of this shopping trend, many people want to start an online store, but are worried about startup costs and fulfillment hassles. This is a reason why dropshipping has become popular, thanks to numerous benefits such as low start-up investment costs and no storage overheads. However, the technology and methods behind dropshipping are always evolving. In addition, consumer behavior changes and numerous other factors, including COVID-19, are also changing the overall trends in dropshipping, online sales, and marketing in general.
To keep ahead of the competition and maximize your dropshipping profit margin, you must quickly adapt to these changes. This is where our top 5 dropshipping tips will help you in 2022 (and beyond!).
5 Dropshipping Tips for 2022
Let's face it. A busy dropshipping company can be difficult to manage, especially when it is scaling at a fast pace. Bad management can lead to failure, but once you automate your processes, you can see a big difference in your business efficiency.
Studies show that once you automate your business, you can increase your sales productivity by just over 14%, helping to increase profits and make it easier to manage your business.
Dropshipping companies have many menial tasks that need human intervention, at a potentially high cost. Some examples of these include inventory management, order tracking, forwarding sales orders to the suppliers, and prioritizing suppliers that will receive the order on the product level. On the other hand, automating these tasks can mean an upfront cost you pay only once. Once that's done, tasks are automated and you can focus on the most important aspects of your business – such as growing and scaling your dropshipping store.
Automate your print on demand
Customize T-shirts, hoodies, mugs, and more. When you get an order, we'll start fulfilling it automatically.
Automating your business can increase sales productivity by 14%.
There are many automation tools that can help your dropshipping business. For instance, you can use MailChimp software to automate email management. You can use it to send and track emails, monitor customer feedback and requests, share reminders, welcome sequences, and much more. Another popular tool is Oberlo which helps you find suppliers of products you want to sell, add those products to your Shopify store, and ship them directly from suppliers to your customers once you receive orders.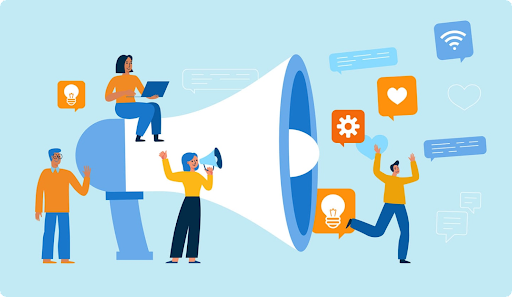 With the changing technology, marketing methods have become more and more advanced, and 2022 will be no exception. Therefore, you will need to keep up with new trends to promote your dropshipping business and adjust your strategies for the best results.
For example, the use of voice search is increasing around the world. In dealing with COVID-19, many people want to limit touching their phones and other devices to avoid the risk of infection, and the majority of them are switching to voice technology.
Studies also show that about 55% of US households will have smart speakers by 2022. The use of Siri and other voice recognition software is likely to increase this year. This means you should also use voice search as an SEO tool for your dropshipping store and adapt to this increase by revising your keyword strategy to include naturally spoken search terms.
Apart from getting more web traffic, offering voice search will also help differentiate your store from the competition. When you offer new options and new technologies to the customer, they see immense value in this and realize that your business is investing in innovation and is focused on providing an exceptional shopping experience. This influences your brand image and acts as a market differentiator.
So keep your ear to the ground for other changes in marketing so you do not get left behind.
Spying on Your Competition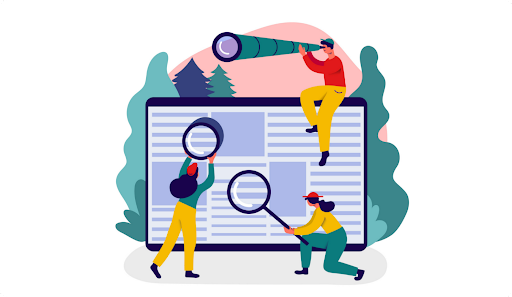 It is always helpful to know what your competition is doing. Staying oblivious about what is happening in your industry will not work well for your dropshipping business. To maximize your dropshipping profit margins, you must ensure you are always ahead in the game.
Large ecommerce stores have their marketing departments and dedicated budgets to spend on their promotion. However, you may not have as much funds or manpower to follow in their footsteps. And that's okay!
While you may not be able to match their resources, you can still benefit from other companies' marketing efforts. How? There are many tools available online that will help you monitor your competitions' advertising campaigns and marketing efforts, enabling you to study how their products are presented.
For instance, Google Alerts is a good tool that sends you email alerts when there is news about your search terms. If you add your competition's name, you can always get news alerts for them.
Furthermore, tools like BuzzSumo offer competitor analysis, telling you about the best-performing content and giving you insights into your competitors. Such tools let you see what content your competitors are creating, which keywords they are targeting, and so on. You can use this information to help guide your marketing strategy. But be careful not to directly copy your competition. This could harm your credibility and, in some cases, might even lead to legal issues.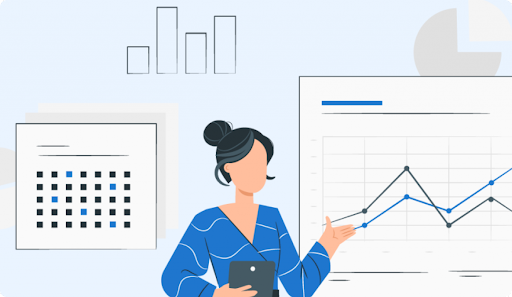 Your products may have been great sellers in 2021, but that doesn't mean they will continue to be in 2022. People's shopping behaviors often change, which means what was in favor one year might not be the following year. Moreover, new products will also make older products obsolete.
So consistently evaluating your products is essential. You must research the hottest products in the market and keep tabs on what people are buying the most. These insights will help you diversify your offerings or to pivot if needed.
A variety of tools are available that will help you research which products are trending and which are falling out of favor. For instance, Google Trends tells you about popular trends based on the top search queries in Google Search. You can also use it to identify sought-after dropshipping high ticket items and always make those items available in your store for consumers to buy. 
Some other sources to find the best products to dropship include the following:
However, remember that when looking for new products, it is best to focus on those that fit your brand and niche.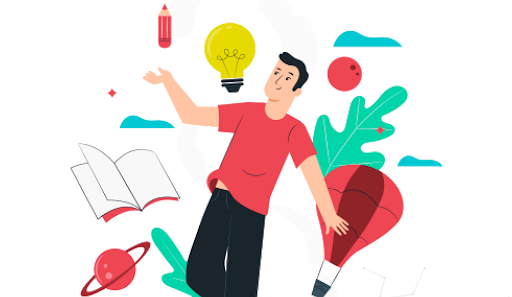 Let's be honest. People are only attracted to something if it resonates with them. So be sure to personalize your product and its marketing campaign, so more consumers feel drawn to it. A study states that around 80% of companies see improvements after implementing personalization, which means people generally do not respond as well to generic messaging.
Think about using personalization in your email campaigns for effective marketing. It is proven to increase open rates and drive revenue by as much as 760% because it helps you give subscribers more relevant, individualized content.
80% of companies see improvements after implementing personalization.
From the subject lines to the offers, ensure that everything is customized to your customers. Around 26% of people are more likely to open a marketing email if the subject line is personalized to their preferences. You can also integrate a customer's recent purchases or browsing history into your email marketing, and use data on customer behavior to create more relevant email campaigns.
Take Your Dropshipping Store to the Next Level
Dropshipping is ruthlessly cutthroat. In a global economy where your consumers can purchase from just about anyone, you need every advantage you can get. Keeping up with new developments will help keep your ecommerce store competitive. These top dropshipping tips will help your business thrive in 2022. And if you're planning to offer printed apparel or customized items in your store, these tips can also help you work with a print on demand partner like Printbest to keep up to date with new developments in the ecommerce industry.
At Printbest, we transform your designs and brand into custom products so you can start making money with print on demand. We will fulfill the order by printing the item with your design in as fast as one day, and dropship the printed order straight to your customer without any Printbest branding.
Get in touch to learn more about how we can help you set up a successful dropshipping business. You may also want to check out our blog to explore key dropshipping pros and cons.